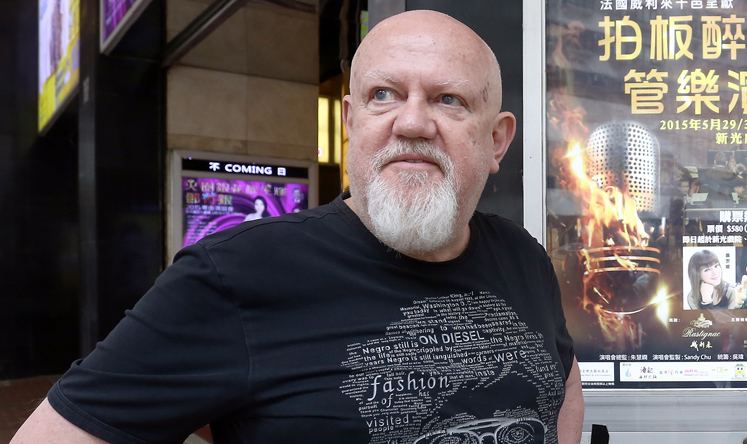 In the late 1950s, Nelsson was in a band called The Cagey 5 which was a tiwst around of the name of their school King George V. In a few years the band had become The Kontinentals. In 1963 Nelsson's school band The Kontinentals, signed their first recording contract and shortly afterwards released I Think Of Her and I Still Love You, released on the Orbit Records label. Both were chart-topping hits in Hong Kong.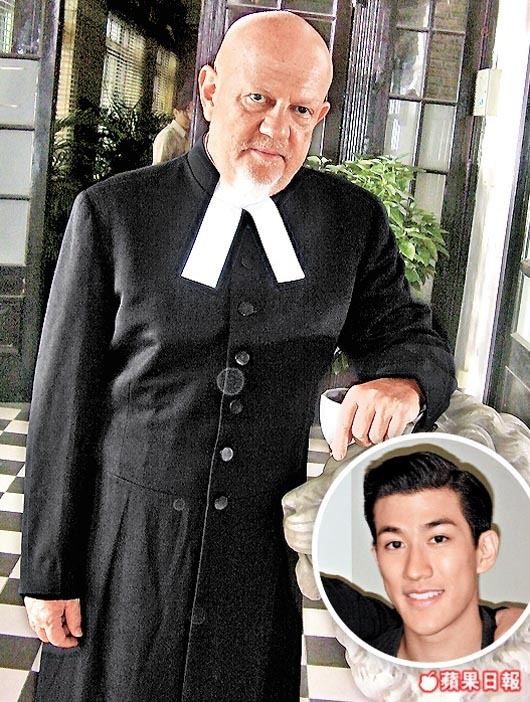 In the 1970s, Nelson was the front man in a successful band called Ming which was signed to EMI records. It was formed in 1973 and lasted until 1976. Most of the recordings the band made were composed by Nelsson. Some of the band's releases that did very well in the 1970s included "Never Coming Home" and "Reasons Why". Due to a few things he'd seen with other bands that included drinking backstage and taking drugs, also not wanting to sing past 30, he decided on a change of direction and as a result, he broke up Ming.
In 1976 he switched to composing and producing and has written many jingles and film soundtracks, including the main theme for the award-winning Cantonese movie Mr. Vampire.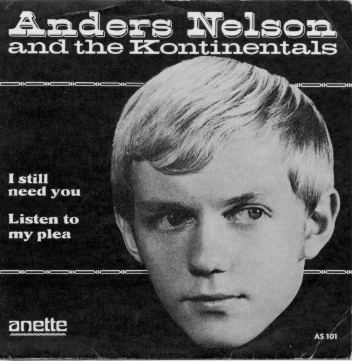 From 1976 to 1979 he worked for EMI (HK) Ltd as Artist & Repertoire Manager and in 1979 started his own group of Companies, The Melody Bank which became a successful production and publishing house, and The Entertainment Company, which managed several successful Hong Kong artists, including Rowena Cortes and Louie Castro.
10 years later he sold The Melody Bank to BMG Pacific Limited and joined this newly emerging 'major' in the music industry as Managing Director.
In this role he set up BMG's music publishing operations in the Asian Region as well as running the record company in Hong Kong.
After completing his three-year contract Nelsson was headhunted by the well-known Hong Kong Swaine family (patriarch of this family, Sir John Swaine QC was at the time chairman of both the Royal HK Jockey Club and the Legislative Council.) A new company called The Media Bank was set up under the Chairmanship of elder son John Swaine Junior, with Nelsson as MD. Through Nelsson's music industry contacts the company acquired representation of several indie labels and publishing catalogues. Nelsson left the company shortly after the Handover of Hong Kong to China in 1997 to pursue China-related opportunities as a consultant.
Over the decades Nelsson has also presented concerts by and booked major international artists such as Kenny G, Elton John, Bob Dylan, INXS, Bananarama and Michael Bolton. He still books artists for corporate events and charity events.
He still enjoys singing and in mid-2005 started a new concept band…..the concept being that it can range in size from just Nelsson and a pianist up to as many musicians as a client can afford or accommodate on a stage! In view of this flexibility, he named the band INFINITY and the group has performed at many high-profile events including the 2005 Macau Grand Prix, the final New Year's Eve party at the legendary, now-closed, Hyatt Regency Hotel, the Canadian Community Ball (2004, 2005, 2006), the Jailhouse Rock party at the historical Victoria Prison to raise funds for the Community Chest and many private parties and events.
In September 2006 a Guangzhou, China-based record company released an album of Chinese favorites sung in English by Nelsson.
He is also recording a CD of some of his favorite songs for release in 2010 which will be the 60th anniversary of Nelsson's arrival in Hong Kong as a child in 1950 with his parents.
His acting career started with a small role in Bruce Lee's Way of The Dragon in 1972. He got the part as a result of knowing Lee via his brother Robert Lee who was a fellow musician. He has appeared in countless Hong Kong-made TV dramas since then, for all the Hong Kong channels, CTV, RTHK, HK-TVB and RTV/ATV.
Among his roles have been Divine Retribution (ATV), Wiselee (TVB) and feature film Journey To The West with Nicholas Tse, released in late 2005. During late 2005 and early 2006 he taped several drama serials for HK-TVB including Stanley Story, which went on air on May 15, 2006 and Land of Wealth, which was screened in October 2006. He has also appeared as a guest in Jade Solid Gold and is currently seen as an expert promoting HK-TVB's HD-TV channels. He finds that having his face appear on TV on a regular basis opens many doors, especially in China, and keeps this aspect of his career as a business tool as well as hobby.
He is currently a well-respected entertainment industry and PR consultant doing work for prestigious Asian companies, including some of the major record companies, Hong Kong's popular restaurant and bar district Knutsford Terrace, and his native country of Sweden, through his group of companies, which include a music production company, a music publishing company and a PR company.
Nelsson is considered somewhat of an expert in music-related copyright matters and in a more serious side to his career has been engaged by the Hong Kong government as an expert witness from time to time. He has in the past served several terms as a director on the boards of both the Music Publishers Association (M.P.A.) and The Composers and Authors Society of Hong Kong (C.A.S.H.)
2010 Bruce Lee, My Brother
1992 Mr. Vampire 1992
1989 What a Small World
1989 Vampire vs Vampire
1988 Chaos by Design
1987 Goodbye Darling
1987 The Seductress
1987 My Cousin the Ghost
1987 Mr. Vampire III
1987 The Haunted Copshop
1986 The First Vampire in China
1986 Millionaires Express
1985 Jungle Heat
1985 City Ninja
1982 My Darling, My Goddess
1978 The Tattoo Connection
1972 Way of The Dragon
Anders Nelsson on IMDb