Won Minji (Hangul: 원민지), better known by her stage name Anda (Hangul: 안다), is a South Korean pop singer who debuted with the stage name Andamiro in 2012 under Trophy Entertainment with a dance song called "Don't Ask".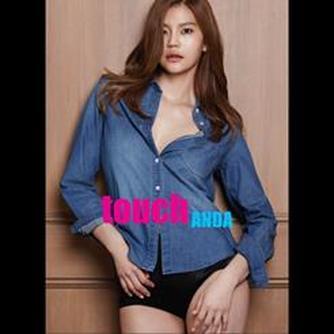 The name Andamiro actually means "So much that the cup runneth over". It conveys the singer's desire to not only receive lots of love from the public but also to return overflowing love.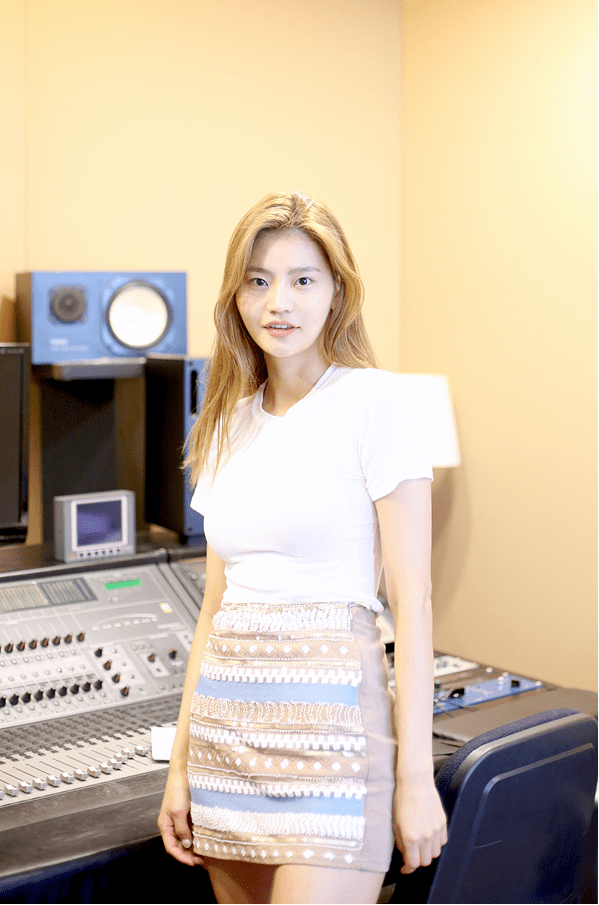 From 2015, she returns with a new stage name Anda and is signed under the record label Emperor Entertainment Korea, which has its headquarters in Hong Kong, Emperor Entertainment Group, as a well-established entertainment company.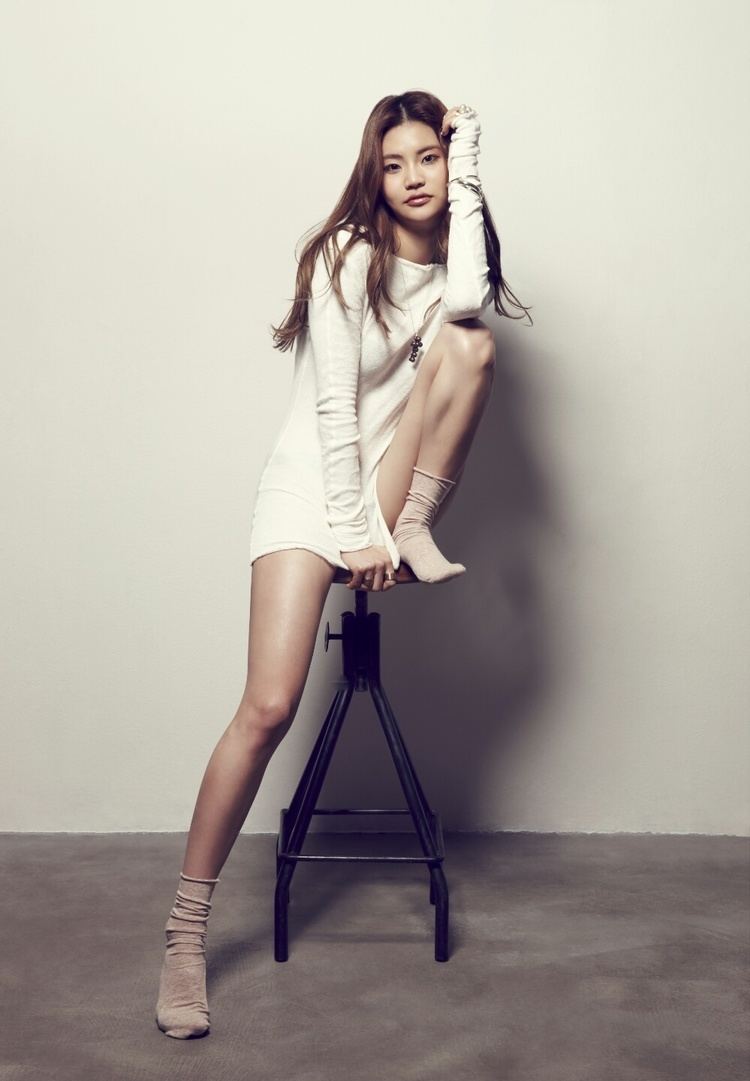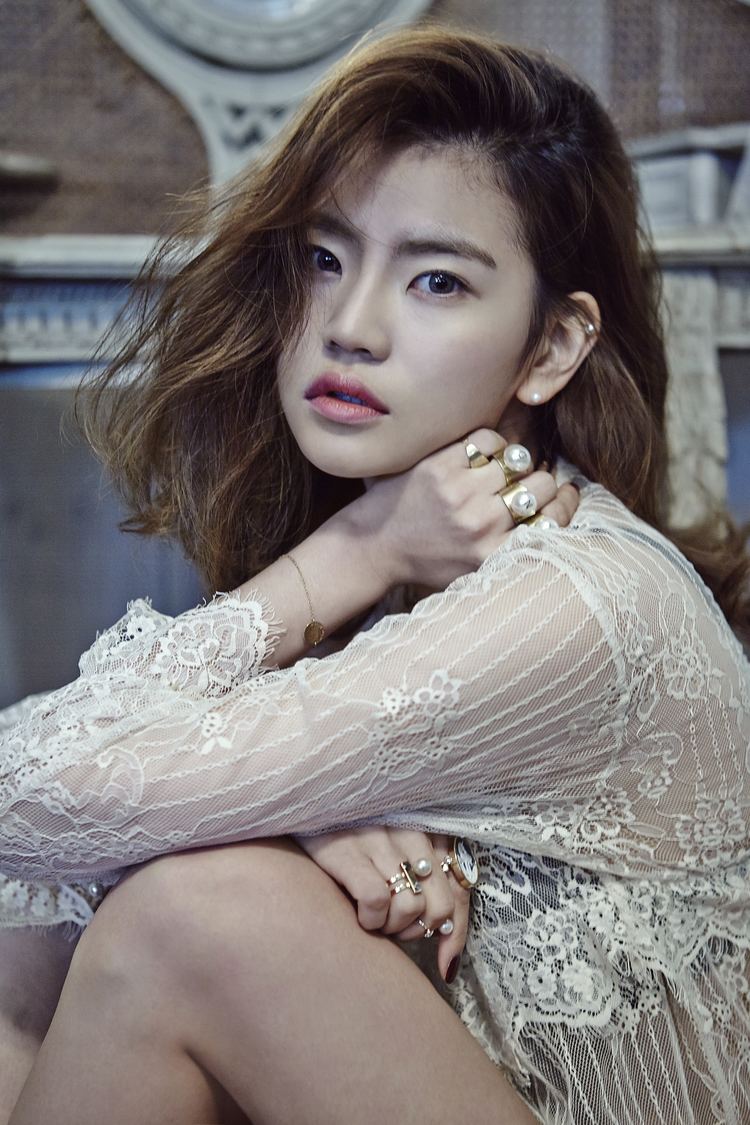 From a young age, Anda wanted to become a singer. With a distinct facial structure, she had received various comments about her aimed career, which caused her to hesitate on pursuing her desired career path.
While trying hard to achieve her dream, Anda failed the entrance examination for university. This made her confidence level hit the rock bottom. The following year, she tried again and finally passed the entrance examination for the Performing Arts Department at Sungkyunkwan University.
In 2012, Anda finally debuted as Andamiro under Trophy Entertainment with the dance single "Don't Ask" featuring Yang Dong-geun, gaining attention with the unique style of music, it has also earned her the nickname, "Korea's Lady Gaga".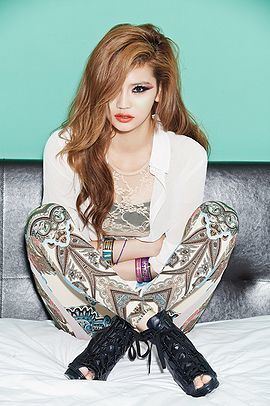 Later in the year, Anda released another single with Euro-dance style called "Hypnotize" showing her powerful vocal skills. Other than the original Korean version, an English version, a Spanish version and a remix were also released. The other released versions of the song gained much global attention, particularly from Spain.
In 2015, Anda came back with a dance single called "Mastering" under Emperor Entertainment Korea. "Mastering" is a medium tempo song with an EDM beat and an urban R&B style produced by top producer Choi Joon Young. The song "Mastering" uses simple and sweet lyrics which gives a romantic feel to it.
"It's Goin' Down" is a hip-hop genre song collaborated with The Quiett. The lyrics suggests to enjoy the youth time and leave all concerns behind.
In June, Anda came back with her title track called "Touch", which gained a lot of attention nationally and internationally for the "Girl on Girl" concept and Mark Romanek directed Criminal (Fiona Apple song) inspired in the Music Video.
Don't Ask, 말고, April 2012
Waiting, June 2013 (featuring Double K)
Mastering, S대는 갔을텐데, February 2015
It's Goin' Down, June 2015 (featuring The Quiett)
Touch, June 2015
Taxi, January 2016
Like Family, 가족같은, September 2016
Hypnotize, September 2012