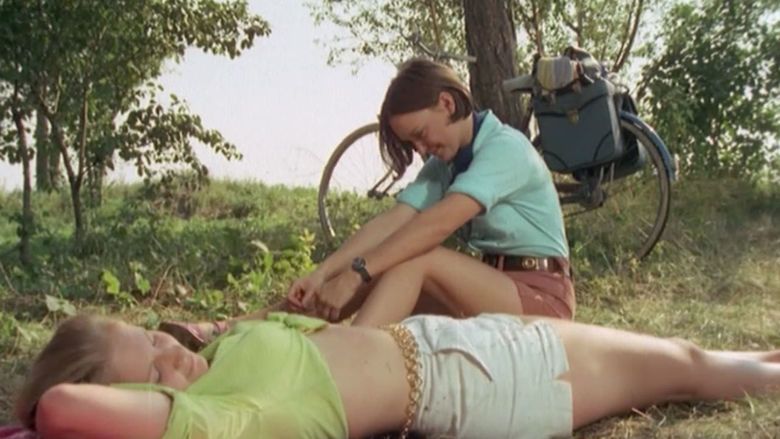 Jane (Pamela Franklin) and Cathy (Michele Dotrice) are two young nurses from Nottingham, taking a cycling holiday in rural France. When they stop at a busy cafe, Jane wants to plan their route, but Cathy is more interested in a handsome man (Sandor Elès), whom she spies drinking alone at the next table. Later, as Jane and Cathy make their way along a quiet country road, the man, who rides a Lambretta scooter, overtakes them, and they pass him a few minutes later, as he rests by a cemetery gate. Cathy becomes intrigued by him.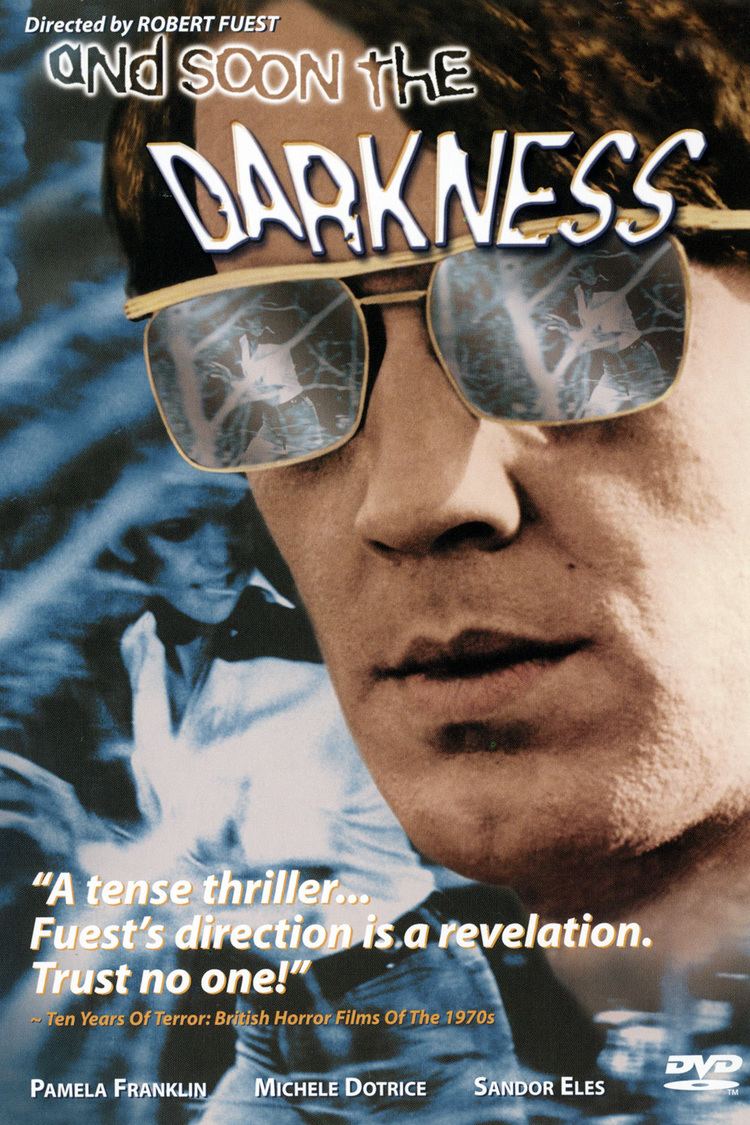 Stopping for a rest, Cathy decides she wants to sunbathe for a while, but Jane wants to push on. Eventually they argue, and Jane decides to carry on alone.
A short while later, at a lonely café, the owner tries to tell Jane, in poor English, that the area has a bad reputation. She begins to reconsider her decision, and heads back to the spot where she left Cathy earlier, unaware that something has already happened.
Unable to find her friend, and increasingly concerned about the presence of the scooter rider, Jane decides to look for the local police officer (John Nettleton). Jane becomes convinced that the Lambretta rider, who is called Paul, and who says he is a plain-clothes detective from the Sûreté in Paris, is Cathy's attacker. She escapes from him – in the process discovering Cathy's dead body – and re-encounters the policeman, who is then revealed as Cathy's murderer. He attacks Jane but is stopped by Paul, who knocks him unconscious.
The film was directed by Robert Fuest, and made by the same production team that had recently completed the television series The Avengers. The screenplay was written by Brian Clemens and Terry Nation, both of whom had contributed to The Avengers, as well as to several ITC crime series made in Britain.
It was one of the first movies made under Bryan Forbes at EMI Films.
The film did moderately well at the box-office on both sides of the Atlantic, but was not a big success.
The movie was also not received particularly well critically. Time Out called it "nasty", and The New York Times said it displayed "poverty of imagination". The British film critic Leslie Halliwell noted that it had "some pretension to style".
It was released as a DVD in the US with an audio commentary by Fuest and Clemens, and released in the UK as a region 2 DVD at the end of January 2008.
An American remake of the film was released in 2010.