Anatoly Sharij (also sometimes spelled as Anatoly Shariy or Anatoliy Sharij, etc., Ukrainian: Анатолій Шарій, Russian: Анато́лий Шари́й, born August 20, 1978 in Kiev) former Ukrainian investigative journalist and currently a videoblogger. In 2008–2011 he authored a number of publications on organized crime in Ukraine. In 2012 he was granted political asylum in the European Union. He received a permanent residence permit in Lithuania for 5 years.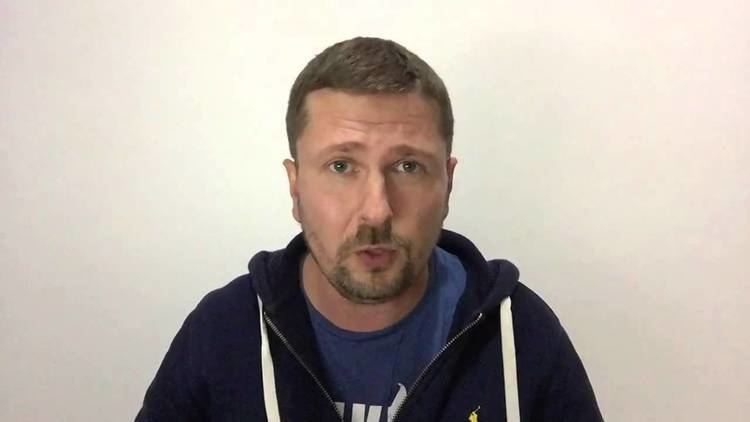 Earlier he was known primarily for his investigations on the police and other law enforcement agencies and, as he says, it was the persecution by Ukrainian law enforcement bodies that forced him to seek asylum in Europe).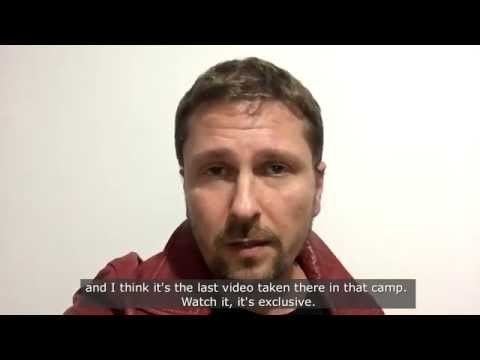 From 2014 he is best known for his video blog on YouTube, which specializes on debunking misinformation in Ukrainian mainstream media, among other things, with systematic criticism of publications (mainly - Ukrainian), related to the events in Ukraine after Euromaidan, as well as the current Ukrainian authorities.
Anatoly's blog also includes videos of money being handed out to elderly Ukrainian citizens to replace the pensions which the Ukrainian government stopped paying them [1].
He was born on August 20, 1978 in Kiev.
He studied at the Kiev Higher Tank Engineering School (Faculty of Regimental Intelligence)[2]. Began to engage in journalism in early 2005 [3], before that, for many years he suffered from compulsive gambling [4][5]. In religious terms, he adheres to Protestant views [6].
His grandfather is Yuri Alexandrovich Gorsky (1910-1941), lieutenant of the 46th separate anti-aircraft artillery battalion, participated in the battles of World War II and died in the village of Krasnaya Polyana [7].
His great-grandfather was a hereditary nobleman, Gorsky Alexander Klementevich, after the revolution of 1917 he did not emigrate, he supervised the construction of state facilities, in 1937 he was accused of espionage and executed. His great-grandmother, Gorskaya Elena Mikhailovna, was sent into exile and spent 16 years in prison, in 1956 both were fully rehabilitated [8].
Since 2005 he worked: at Ukrainian glossy editions of "Natalie" , "Edinstvenaya", "Polina"; at the Ukrainian periodical publication "Segodnya" and has collaborated with Russian newspaper "Moskovsky Komsomolets" and others.
2006 year - during of his work at women's glossy magazines, is his article "Why does the child sleep" [9], written in December 2006, in which the journalist raised the issue of using children by professional beggars in Kiev
2008 - a permanent author at Internet editions as "From-UA", "Obozrevatel", since 2009, he worked only with online newspapers.
From 2008 to early 2012, prior the moment Anatoly was forced to flee Ukraine, he was the head of the Investigation Department of the website "Obozrevatel".
Russia-based Russian-American journalist Vladimir Pozner commented on Sharij's work, saying that Sharij was one of those who had the right to be called a journalist, because, unlike many others, Sharij is calling a spade a spade.
"He allowed himself (and, as I understand it, continues to allow itself) to write and speak the truth about Ukraine. He once ended up making a run of it and now is forced to hide from the authorities of this extremely democratic country"
2009: Yousmi Web-Journalism Award for "Best Story (Non-Professional)"