Anastasija Grigorjeva (born 12 May 1990) is a Latvian freestyle wrestler of Russian origin. She has qualified for 2012 Summer Olympics in London. She won European Championships 2010 (Women's freestyle – 55 kg) and won silver in 2012 (Women's freestyle – 59 kg). Grigorjeva was born in Daugavpils, Latvia.She started to train in wrestling from 2003 year. Before she was training in judo and some years later, she came to woman freestyle wrestling. From 2012 year she studies in the University of Daugavpils.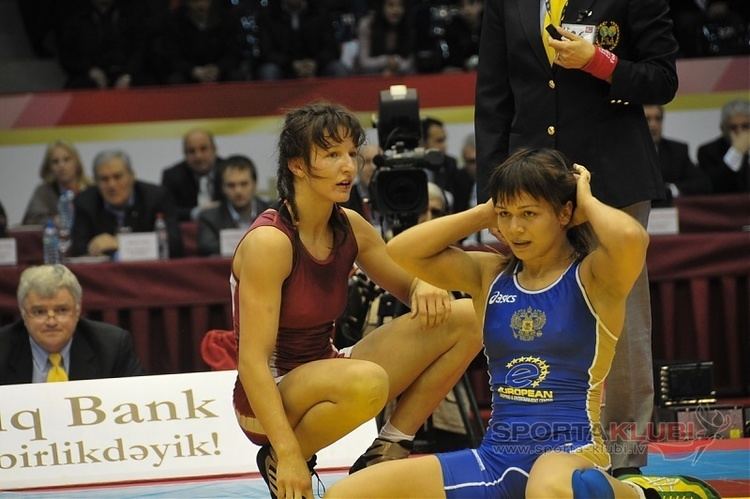 She had the success in young age: second place on the Europe Championship for cadets 2007, winner of the European Championship for juniors 2008, silver medal on the World and Europe Championship for juniors. On Mai 2012, A. Grigorjeva entered the final on the Qualification competitions A of the Olympic Games, so that 2012 she was qualified to the Summer Olympic Games in weight category until 63 kilogram. At these Games, she exited in the second round and got 9th place. 2013 she won second time title of the Europe champion, this time in the weigh category until 63 kilogram. After Olympic Games successfully started in tournaments, she won all of the international competitions, 16 consecutive victory and third longest series of victory between FILA elite wrestlers. 2013 she is the best sportsman of the year in Latvia. On March 2014 ranked in the world ranking first place, and in April won her third gold medal on the European Championship. 2014 won bronze medal on the World Championship. 2014 she was again the best sportsman of Latvia.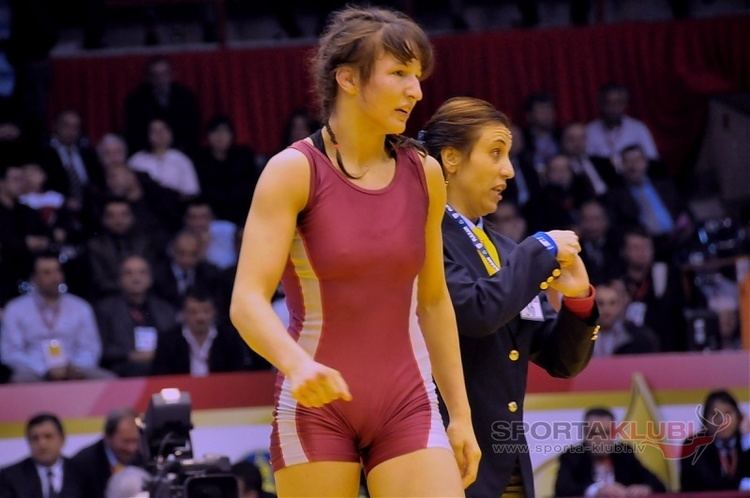 In June 2015, she competed in the inaugural European Games, for Latvia in wrestling, more specifically, Women's Freestyle in the 63 kilogram range. She earned a bronze medal.