Anastasia Msosa







Chief Justice Anastasia Msosa (born 1950) was the Chief Justice of Malawi.
She started her career as a State Legal Advocate in 1975 and was Registrar General from 2000 to 2002. She became the first female judge at the High Court and, later, at the Supreme Court of Appeals. She was appointed Chief Justice from 2013 to 2015, the first female Chief Justice in the country, succeeding Chief Justice Lovemore Munlo after his resignation from the position. She retired in 2015 at the age of 65.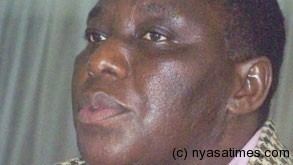 She is married to accountant Andrew Msosa and has 7 children.
Anastasia Msosa Wikipedia