Maxim Kudryavtsev




1.57 m




Russia




Natalia Pecherskaia




Vladislav Mirzoev






Анастасия Викторовна Мишина




Anastasia Viktorovna Mishina


24 April 2001 (age 15) (

2001-04-24

)

Saint Petersburg, Russia




Saint Petersburg, Russia




Olympic School St. Petersburg




Nikolai Velikov, Ludmila Velikova
Anastasia Viktorovna Mishina (Russian: Анастасия Викторовна Мишина, born 24 April 2001) is a Russian pair skater. With partner Vladislav Mirzoev, she is the 2016 World Junior silver medalist and the 2016 JGP Final champion. On the national level, they are the 2016 Russian Junior champion.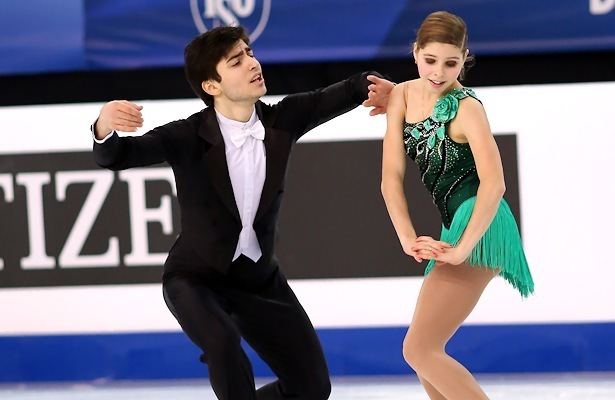 Mishina was born on 24 April 2001 in Saint Petersburg, Russia.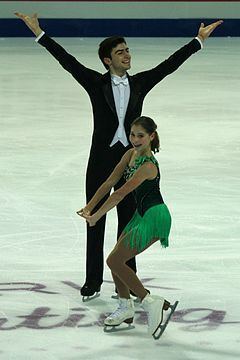 Mishina began skating in 2006. As a single skater, she was coached by Fedor Klimov's mother, who suggested that she try pairs like her son. Mishina skated two seasons with Maxim Kudryavtsev, from 2012 to 2014.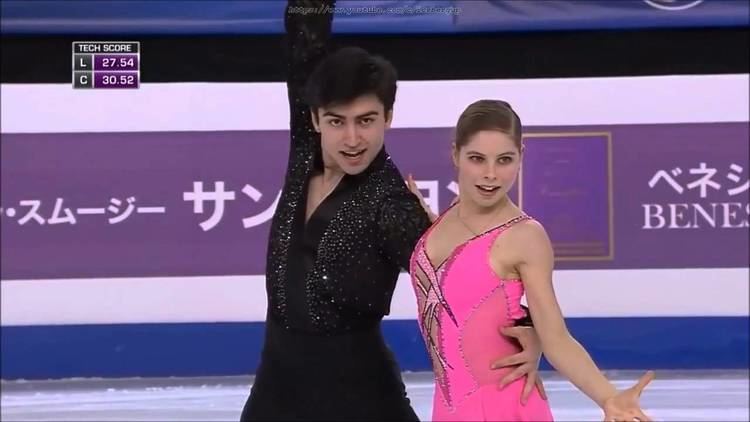 Mishina teamed up with Vladislav Mirzoev in early 2014. Coached by Nikolai Velikov and Ludmila Velikova, they won the junior pairs' title at the 2015 Bavarian Open, their first international event.
Mishina/Mirozev made their Junior Grand Prix (JGP) debut in September 2015, placing 5th in Colorado Springs, Colorado. It was the pair's sole assignment of the 2015–16 JGP series. In January 2016, they won gold at the Russian Junior Championships after placing first in both segments and outscoring silver medalists Amina Atakhanova / Ilia Spiridonov by a margin of 6.89 points. In February, they won their second consecutive Bavarian Open junior title, finishing ahead of Renata Ohanesian / Mark Bardei (silver) by 7.12 points.
In March, Mishina/Mirzoev won the silver medal at the 2016 World Junior Championships in Debrecen, Hungary, after placing second in both segments. They finished 9.22 points behind gold medalists Anna Dušková / Martin Bidař of the Czech Republic and 3.6 points ahead of teammates Ekaterina Borisova / Dmitry Sopot.
Mishina/Mirzoev were awarded gold at both of their 2016–17 JGP assignments, in Saransk, Russia, and Dresden, Germany. They were the top qualifiers at the JGP Final and won gold at the event, which was held in December in Marseille, France. In January 2017, Mishina stated that they would likely split, due to disagreements, but that they intended to complete the season. She said that he was struggling with her weight but that it was not possible for her to lose more.
(with Mirzoev)
JGP: Junior Grand Prix
With Mirzoev
With Mirzoev
Anastasia Mishina Wikipedia