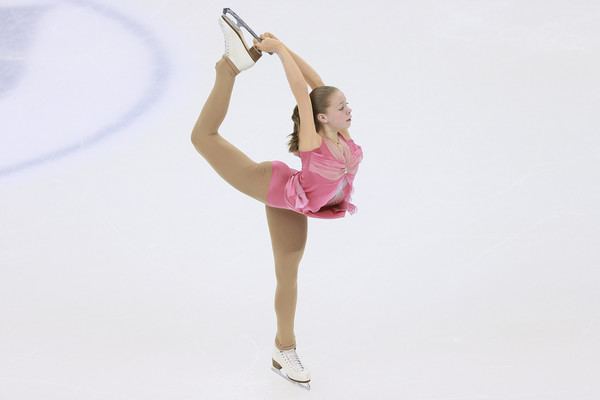 Anastasia Georgievna Galustyan was born 25 June 1999 in Moscow, Russia. Her mother, Irina, is a figure skating coach.
Galustyan debuted on the ISU Junior Grand Prix (JGP) series in the 2013–14 season; she finished 7th in Košice, Slovakia in September 2013, and 10th in Ostrava, Czech Republic the next month. She made her senior international debut in December, placing 5th at the Ukrainian Open. In March 2014, she competed at her first ISU Championship, the World Junior Championships in Sofia, Bulgaria, but was eliminated after placing 27th in the short program.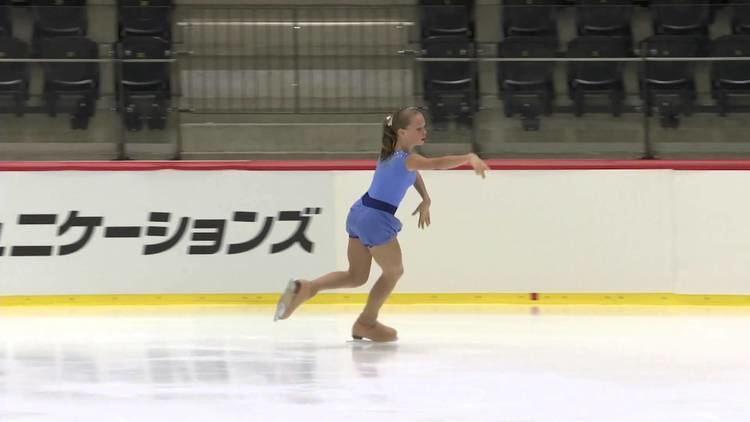 During the 2014–15 JGP series, Galustyan placed 8th in Tallinn, Estonia, and 12th in Zagreb, Croatia. Competing on the senior level, she finished 6th at the 2014 Volvo Open Cup and won silver at the 2014 Warsaw Cup, both ISU Challenger Series (CS) events, and then took silver at the Tallinn Trophy. In January 2015, she placed 7th at the European Youth Olympic Festival in Austria and then qualified for the first time to an ISU Championship free skate, at the European Championships in Stockholm, Sweden, where she finished 13th.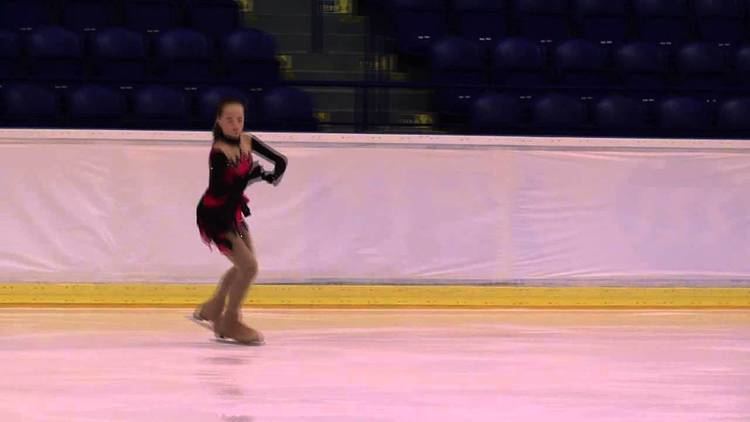 In March, Galustyan finished 12th at the World Junior Championships in Tallinn, Estonia, but missed the cut-off for the free skate at the World Championships in Shanghai, China, having placed 29th in the short program.
Competing in the 2015–16 JGP series, Galustyan placed 11th in Colorado Springs, Colorado and 9th in Logroño, Spain. She then appeared at a pair of Challenger Series events, placing fourth at the 2015 Mordovian Ornament and taking bronze at the 2015 Warsaw Cup. In January 2016, she won silver at the MNNT Cup and finished 15th at the European Championships in Bratislava, Slovakia, having placed 16th in the short program and 13th in the free skate.
In February, Galustyan represented Armenia at the 2016 Winter Youth Olympics in Lillehammer, placing 7th in the short, 11th in the free, and 10th overall. In March, she finished 16th at the 2016 World Junior Championships in Debrecen, Hungary, after ranking 9th in the short and 16th in the free. In April, she placed 20th in the short, 24th in the free, and 24th overall at the 2016 World Championships in Boston.
On 17 October 2016, Galustyan received invitations to two Grand Prix events – the 2016 Rostelecom Cup and 2016 Trophée de France.
GP: Grand Prix; CS: Challenger Series; JGP: Junior Grand Prix