Anastasia Filatova




Political leader




2001, Moscow, Russia







Anastasia Ivanovna Filatova (Russian: Анастаси́я Ива́новна Фила́това, 1920 – 21 October 2001) was the Russian wife of the Mongolian leader Yumjaagiin Tsedenbal. Keeping a low profile in the 1950s and the 1960s, Filatova aspired to a political role of her own in her later years.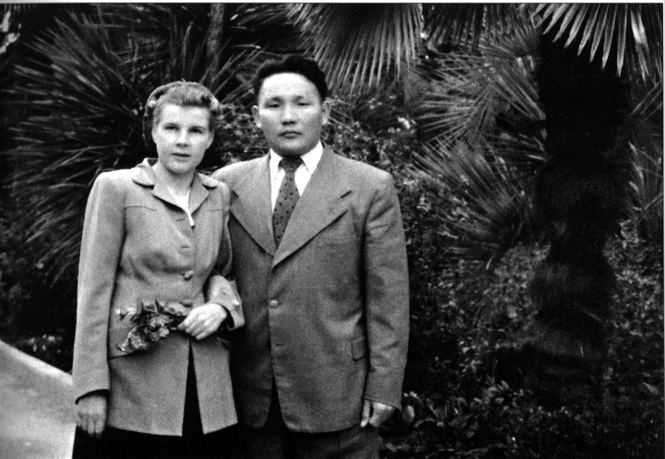 She relied on the authority of her husband to subtly influence the Mongolian political landscape. Her lack of appreciation for Mongolian culture and history, and her interference in Mongolian politics (she reportedly had a say, for example, in matters of political appointments) caused substantial resentment in the Mongolian ruling elites, and may have played a role in the Soviet decision to oust Tsedenbal from power in 1984. Filatova is also remembered for her involvement in social programs in Mongolia, including the Children's Fund. The Wedding Palace in Ulan Bator was allegedly built on her initiative.
Filatova lived in Moscow with Tsedenbal after he fell from power and died there on 21 October 2001, outliving her husband by 10 years. Tsedenbal and Filatova had two children, Vladislav and Zorig.
Anastasia Filatova Wikipedia