He was previously the Member of Parliament (MP) for Glasgow Central from 2010 until being defeated in 2015, and Deputy Leader of the Scottish Labour Party from 2011–2014. In 2017, he launched his campaigned for the Scottish Labour Party Leadership.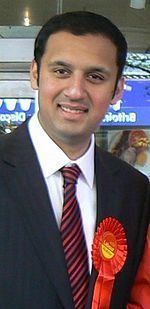 Anas Sarwar was born in Glasgow to Perveen and Mohammad Sarwar. He is the youngest of four siblings.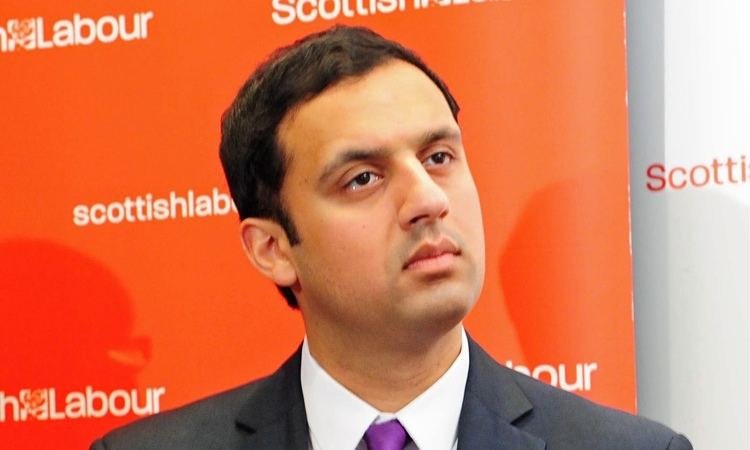 Sarwar was educated at Hutchesons' Grammar School, an independent school in Glasgow, and studied dentistry at Glasgow University. He graduated in 2005, becoming an NHS General Dental Practitioner before becoming an MP in 2010.
Sarwar has been a member of the Scottish Labour Party since the age of sixteen and was previously part of the team which campaigned successfully to save Govan Shipbuilders in 1999, collecting more than 80,000 signatures. Sarwar was an executive member of Scottish Young Labour, and joined the Co-operative Party, the Fabian Society and the trade unions Unite and Community.
Sarwar has served as a vice-chair of Progress. He is described as a centrist.
For the 2007 Scottish Parliament elections, Sarwar was selected to stand as the number one regional list candidate for the Glasgow region. He was a member of Labour's Scottish Policy Forum which was responsible for drawing-up the Labour manifesto for that election.
Sarwar's attempt to enter Holyrood failed at the election when Labour lost control of the Scottish parliament for the first time.
Sarwar was elected at the 2010 UK general election as MP for Westminster constituency of Glasgow Central, succeeding his father Mohammad Sarwar, who was the first-ever Muslim MP in the UK, and increasing the previously held majority. He was later elected by his colleagues to serve on the International Development Select Committee. His parliamentary interests include: foreign policy and international development. His specific areas of concern are Palestine and Kashmir.
Sarwar was also Co-Chair of the All Party Parliamentary Group on Anti-Corruption and was a member of the Welfare Reform Bill Committee.
In January 2013, Sarwar was awarded the Politician of the Year award at the British Muslim Awards. In January 2015, he was awarded the Spirit of Britain award at the British Muslim Awards.
In 2013, Sarwar took a strong line in attacking both the "Bedroom Tax" and the Scottish Government for its failure to mitigate its worst effects. During a vote on its repeal, Sarwar was in Pakistan, giving a speech to students at Hajvery University, and so was paired off with a Conservative MP, cancelling out the two votes. He was criticised for his absence by the SNP.
In 2014, Sarwar came under criticism for choosing to send his son to Hutchesons' Grammar School, an independent school and the same school that he himself attended, rather than a state school. MSP John Wilson stated: "Anas Sarwar once again highlights the hypocrisy of the Labour Party – talking of social justice and defending public services while sending his own child to a private school."
At the 2015 UK general election, Sarwar lost his Glasgow Central seat to Alison Thewliss of the Scottish National Party (SNP).
In December 2011, Sarwar was elected Scottish Labour deputy leader receiving 51.10% of the vote. In 2012, he co-ordinated the Scottish Labour Party's Referendum Campaign.
Following the resignation of Johann Lamont on 25 October 2014, Sarwar became the Acting Leader of Scottish Labour, until a new leader was elected. On 30 October he resigned as Deputy Scottish Labour Leader at a Labour Party dinner in Glasgow.
From 5 November 2014, Sarwar was briefly Labour's Shadow spokesperson for International Development.
Sarwar was elected as an additional member in the Scottish Parliament election, 2016 for the Glasgow region.
In September 2017, Sarwar announced he would run for the role of Scottish Labour leader following the resignation of Kezia Dugdale.