Narendra Modi




Hinduism




Bharatiya Janata Party




Tejaswini




Karnatak University





BJP




Ananth Kumar




Srikant Kumar Jena




ananth.org




Bengaluru





22 July 1959 (age 56) Bengaluru Karnataka (

1959-07-22

)


Minister of Chemicals and Fertilizers




Minister of Chemicals and Fertilizers since 2014




Vijeta Ananth Kumar, Aishwarya Ananth Kumar




Ravi Shankar Prasad, Maneka Gandhi, Narendra Modi





Facebook

Twitter

Google+
Ananth Kumar (born 22 July 1959) is an Indian politician belonging to the Bharatiya Janata Party. Since 1996 he has represented Bengaluru South constituency in the Lok Sabha. AnanthKumar is holding charge of two key ministries - serving as Union Minister of Chemicals and Fertilizers since May 2014 and as Minister of Parliamentary Affairs since July 2016 in the Narendra Modi government.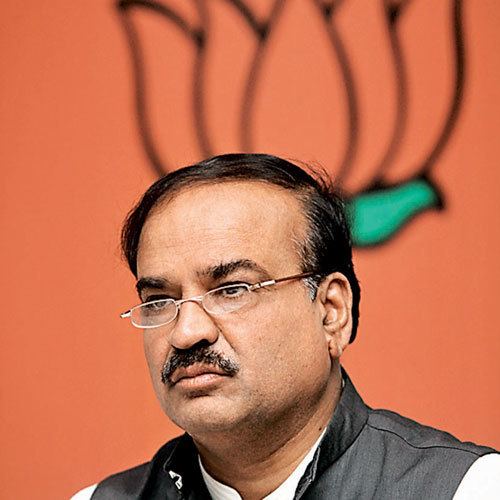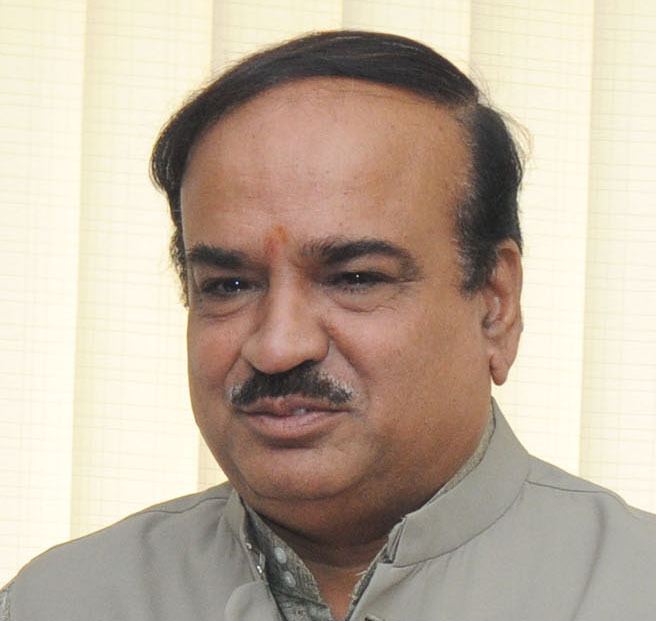 Having been influenced by the Rashtriya Swayamsevak Sangh, he was a member of its student wing, the Akhil Bharatiya Vidyarthi Parishad. During the Emergency, he was imprisoned along with thousands of other student activists by the Indira Gandhi government. He was elected as the State Secretary of the ABVP and later, became its National Secretary in 1985. He later joined BJP and was nominated as the State President of Bharatiya Janata Yuva Morcha. He was then made National Secretary of the party in 1996.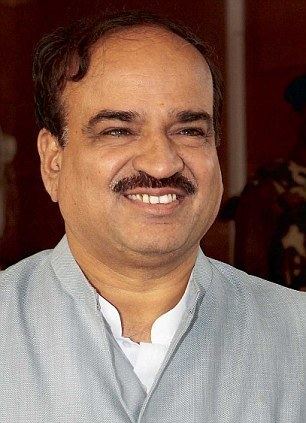 He was elected from Bengaluru South Lok Sabha constituency to the 11th Lok Sabha in 1996. In 1998 he was re-elected and was inducted into the Union Cabinet headed by Atal Bihari Vajpayee as the Minister for Civil Aviation and he was the youngest cabinet ministry in that Government. In 1999, he was re-elected to a 3rd Consecutive term and became a cabinet minister in the National Democratic Alliance government. He handled various ministries like Tourism, Sports & Youth Affairs, Culture, Urban Development and Poverty Alleviation.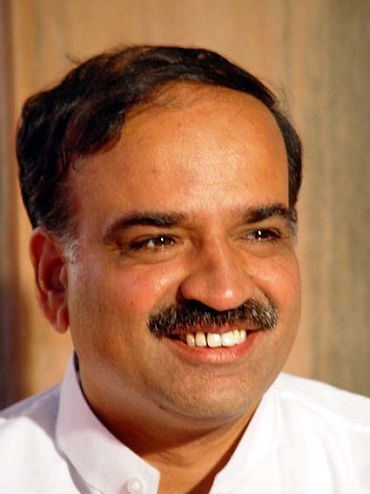 He became the President of the Karnataka state unit of BJP in 2003 and led the state unit which became the single largest party in the Legislative Assembly and won the highest number of Lok Sabha seats in 2004 in Karnataka . In 2004, he was appointed National General Secretary of the BJP contributing to building the party in MP, Bihar, Chhattisgarh and other states.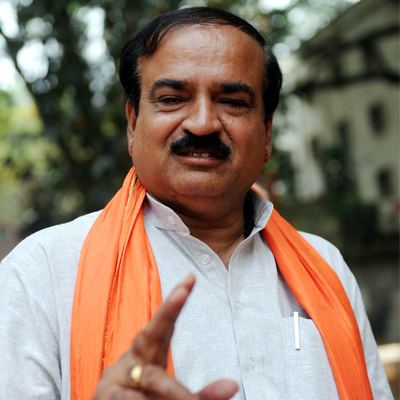 On 26 May 2014, Kumar was appointed Minister of Chemicals and Fertilizers in the cabinet of the current Indian Prime Minister Shri Narendra Modi.
6th time MP from Bengaluru South: 20 years & counting in service of the constituency
There were mid term elections in 1998 and 1999, leading to 5 terms totalling to 20 years instead of 25 years.. From 1996 to 2016, Sri Ananth Kumar has completed glorious two decades of service without a break in the prestigious constituency of Bengaluru South. And incidentally, BJP as a party has held on to this constituency for a silver jubilee years, (25 years) from 1991 to 2016..
By moving to 100% Neem Coated Urea, he created a revolution in fertilizers in India.- Annual savings of over 10,000 Cr INR is achieved due to stopping of diversion of subsidised Urea from farming to Industry
Price cap of 85% on cardiac stents, leading to savings of over 4,500/- Cr INR per year
Focus on Affordable Quality Healthcare for all, by opening over 1900 Jan Aushadhi Kendras (30Jun2017) from mere 80 in 2014, leading to savings of over 500 Cr INR for the common man.
A historic record in passing GST bill in Parliament, without BJP having a majority in the Rajya Sabha. This along with very high productivity of both houses has been a significant achievement on the Governance aspect.
The historic GST mid night launch in Central Hall of the Parliament will count as one of the highpoints in his political career. His ability to forge consensus across all parties, get the bill passed in both the houses of Parliament, get more than 50% of states endorse the same within 3 weeks and finally, support the Finance ministry in launching this on 1 July 2017.
His focus on society is seen in his commitment to support the less privileged children by ensuring that they get food everyday in schools. This initiative by Adamya Chetana through Mid day meals program, has its focus on Anna-Akshara-Arogya.
Over 44 cr hot, tasty and nutritious meals have been served to children till end of AY 2017. (May 2017)
His concern for nature and our culture is seen in his focus on Prakruti - Sanskruti.
Prakruti - The launch of Green Bengaluru 1:1 (to get Bengaluru back to its 1 tree per human ratio, from the current horrible 7 humans per tree as against the ideal 7 trees per human) and EcoChetana initiative to promote GreenLifeStyle not only in Bengaluru but all over the state, is testament to his focus on nature
Sanskruti - Promoting actively the Bengaluru culture - KempeGowda, Basavanna, Kadalekai Parishe, Karaga etc, are examples of his connect with the culture and language - Kannada (he was the first to speak in UN in Kannada)
Ragihalli - the village adopted by Ananth Kumar, as part of SAGY (Sansad Adarsh Gram Yojana) has been ranked as one of the top ten by various magazines due to its development focus. Innovative ideas like Gau Chetana, intended at doubling rural income by 2022 is already a big hit here.
Ananth Kumar was born on 22 July 1959 in Bangalore, Karnataka to H N Narayan Sastry and Girija Shastry. He graduated in faculty of Arts (B.A) from K S Arts College, Hubli affiliated to the Karnataka University and later, completed his bachelors in law (L.L.B) from J.S.S. Law College affiliated to the Karnataka University. He is married to Dr. Tejaswini and the couple have 2 daughters – Aishwarya and Vijeta.
Ananth Kumar Wikipedia