Philosophy

Spiritual




Name

Anantbodh Chaitanya




Guru

Vishwadevanand Puri







Born

Shri Acharya Satish Kumar 16 June 1980 Panipat, Haryana, India (

1980-06-16

)
Pancha prana mudras by anantbodh chaitanya
Shri Anantbodh Chaitanya (श्री अनंतबोध चैतन्य) is a spiritual teacher and Trustee in Shri Govind Math Trust, Varanasi. He represents the luminary lineage of the great-enlightened saints and yogis that renounce their homes at an early age in the search of supreme truth giving up all worldly ties and aspirations. He belongs to Advaita Vedanta tradition one of the oldest tradition in India.
Contents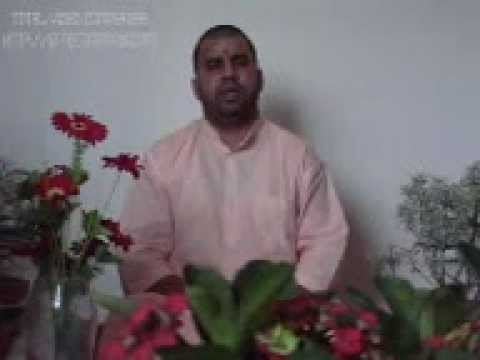 Anantbodh chaitanya bali 2014
Early years
The spiritual journey began with spending eight long years in achieving spiritual excellence through intensive spiritual training in the company of the great saints and sadhus at the Himalayan foothills.
Belonging to the sect of Adi Shankaracharya, he chooses to devote his life to the service of Vedic scriptures and to the spiritual values of Indian heritage and culture.
Born in a pious Brahmin family Anantbodh Chaitanya had very deep attraction for spiritual life which was reflected in his day-to-day activities. Since his childhood, he had the intuition that he will dedicate his entire life for Self-realization and for the service of humanity.
Diksha
He blessed with Shakti Mantra (Shri Vidya) Diksha From Acharya Mahamandelshwar Nirvana Pithadhishwar Swami Shri Vishwadevanada Ji Maharaj(स्वामी विश्वदेवानंदजी) in April 2005 at Sanyas Ashram, Elise Bridge, Ahmadabad.
Before met GuruJi His name was Satish Kumar(सतीश कुमार). Guru ji gave him new Spiritual name according to tradition Anantbodh Chaitanya.
Education
Graduation (Shastri) with Sanskrit language, Indian Philosophies
Masters' degrees in Darshan.
PhD. In Gyan Mimansa has been submitted from Sampurnanda Vishwavidyalya, Varanasi
Special comprehensive training into the depths of the spiritual and moral scriptures and classical treatises with outstanding masters and accomplished saint- philosophers like his spiritual mentors of enormous intellectual caliber Acharya Mahamandelshwar Nirvana Pithadhishwar Swami Shri Vishwadevanada Ji Maharaj has enabled Brahmchari ji present the essence of the Indian spiritual wisdom in pristine as well as most practical form.
Teaching and experience
He has always been interested in disseminating his vast knowledge of scriptures, Sanskrit language, Indian philosophy and culture. He has taught these subjects to hundreds of students during last 10 years.
Three years' experience as a Spiritual counselor in Shivedale School, Haridwar
He has always helped people both Indian and foreigners in their advanced researches and studies.
He has started a Mudras research group in Malta, Europe.
He has been appointed on the post of Director at Alakh Yog India.
He has established a Yoga & Aikido Studio in Jonava, Lithuania.
Publications
Besides writing articles for several journals and magazines, he helped and assisted in editing the great Vedanta literature of the classical era at the Mahesh Research Institute. His diligent perseverance won the publications both national and international acclaim.
His work on the great master Shri Shankaracharya's colossal work "Shankar bhashya" in Sanskrit language is in press.
Spiritual and universal significance of the Sanatan Dhara and Secrets of the Upanishadas are being translated into English.
A special course in Sanskrit language will soon be made available to the students.
"Shri Vidya Sadhana Sopan" book on Shri Vidya already published.
Social service and activities
Established Veer Seva Samiti in 2000 for children welfare, health-care etc.
Established English Sanskrit Academy in 2009 for the students of both the languages.
Founded Sanatan Dhara Foundation Trust with global mission in 2011.
His selfless services to philanthropic and academic purposes pursued by other people and ashrams, has made him very popular among all ascetics and monks irrespective of differences in sects and conventions.
Since 2005 Giving regular discourses on the Upanishads, Shrimad Gita and Yoga Sutras in Shri Yantra Mandir, Kankhal, Hariwar to students from all around the globe.
As member of several institutions and as an able administrator he has given his valuable guide-lines for their development.
one month tour in Malaysia for offering discourses on Shri Vidya.
3 months tour in Australia to give teachings on the Shrimad Bhagavad Gita and the Yoga Sutras.
Represented Hindu Religion in Bangkok, Thailand.
Delivered lectures on harmony between religions in Bonatng, Kalimantan, Indonesia.
He has been invited in Word Hindu Summit 2012 & 2013 in Bali Indonesia as a Spiritual Leader.
He awarded with highest appreciation as a key note speaker for imparting his valuable insights during the International Seminar of Ramayana at Bank of Indonesia, Jakarta, Indonesia.
He organized a workshop on the topic of 'Self Healing with Mudras' in Malta, Europe in January 2014.
He has been appointed Honorary Ambassadors of Yoga alliance International by Founder president of Yoga Alliance International Swami Vidyananda ji in 2015.
He is traveling all around the world with a mission of Harmony and world brotherhood.
Expressing his confidence, Swami Sardananda wrote that the indomitable courage and strength of character that Anantbodh possesses will let again the sacred waters from the pristine Manasarovara of the Veda once more flow into the blood stream of our children giving life and bringing the world the benediction of spiritual light!
References
Anantbodh Chaitanya Wikipedia
(Text) CC BY-SA