India




Telugu




Andhra Pradesh




Rayalaseema




Anantapur




Jawaharlal Nehru Technological University - Anantapur, Jawaharlal Nehru Technological University - Hyderabad, Sri Krishnadevaraya University, Sri Sathya Sai University



Anantapur is a city in Anantapur district of the Indian state of Andhra Pradesh. The city is one of the 13 municipal corporations in the state and also the headquarters of Anantapur mandal. It lies on NH-7. It was the headquarters of the "Datta Mandalam" (Rayalaseema districts of Andhra Pradesh and Bellary district of Karnataka) in 1799 and Sir Thomas Manro was the first collector for ceded districts. It was also a position of strategic importance for the British Indian Army during the Second World War.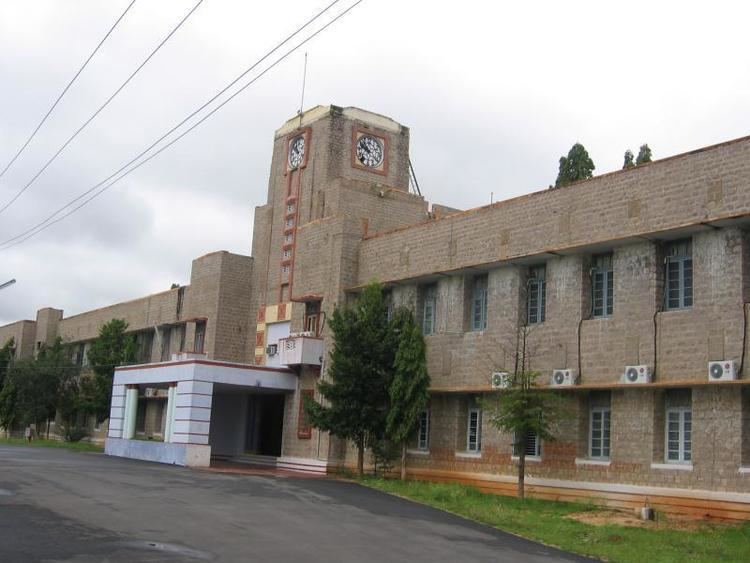 Ananthapur is located at 14.68°N 77.6°E? / 14.68; 77.6. It has an average elevation of 335 metres (1099 feet).
Anantapur, Andhra Pradesh Wikipedia
(,)http://upload.wikimedia.org/wikipedia/commons/3/31/JNTU_College_of_Engineering_Anantapur.jpg(,)http://files.propertywala.com/photos/1/J574911903.default.82433l.jpg(,)http://3.bp.blogspot.com/-hqNbYqWaQ_c/T9MQI50jyDI/AAAAAAAABAc/YbsGGiWsrP4/s1600/Lepakshi-Lepakshi%2BTemple-25.JPG(,)http://mithunonthe.net/wp-content/uploads/2011/12/kadiri-rocks-andhra-pradesh-india.jpg(,)http://www.pvkkit.ac.in/img/slider/top/2.jpg(,)http://www.realestatehungama.com/projects/images/libra-residency-1-1890.jpg(,)http://mw2.google.com/mw-panoramio/photos/medium/7344018.jpg(,)http://mw2.google.com/mw-panoramio/photos/medium/14080015.jpg(,)http://mw2.google.com/mw-panoramio/photos/medium/19280452.jpg(,)http://mw2.google.com/mw-panoramio/photos/medium/45344936.jpg(,)http://mw2.google.com/mw-panoramio/photos/medium/31038333.jpg(,)http://mw2.google.com/mw-panoramio/photos/medium/71644640.jpg(,)http://mw2.google.com/mw-panoramio/photos/medium/46336237.jpg(,)http://mw2.google.com/mw-panoramio/photos/medium/106420930.jpg
(,)http://upload.wikimedia.org/wikipedia/commons/d/d7/Map_AP_dist_all_shaded.png(,)http://upload.wikimedia.org/wikipedia/commons/7/7e/Rayalaseema_in_Andhra_Pradesh.png(,)http://www.aptdc.gov.in/Thumbnail/anantapur/iskcon-temple-3.jpg(,)http://www.arrowtimesmedia.com/wp-content/uploads/2012/07/Gooty.jpg(,)http://msmehyd.ap.nic.in/Images/AndhraPradesh.gif