The Anadarko Basin is a geologic depositional and structural basin centered in the western part of the state of Oklahoma and the Texas Panhandle, and extending into southwestern Kansas and southeastern Colorado. The basin covers an area of 50,000 square miles (130,000 km2). By the end of the 20th Century, the Anadarko Basin was producing the largest amount of natural gas in the United States. Notable oil and gas fields within the basin include the Hugoton-Panhandle Gas Field, West Edmond Field, Union City Field and the Elk City Field. The basin is also the only commercial source of iodine in the United States and a major producer of helium.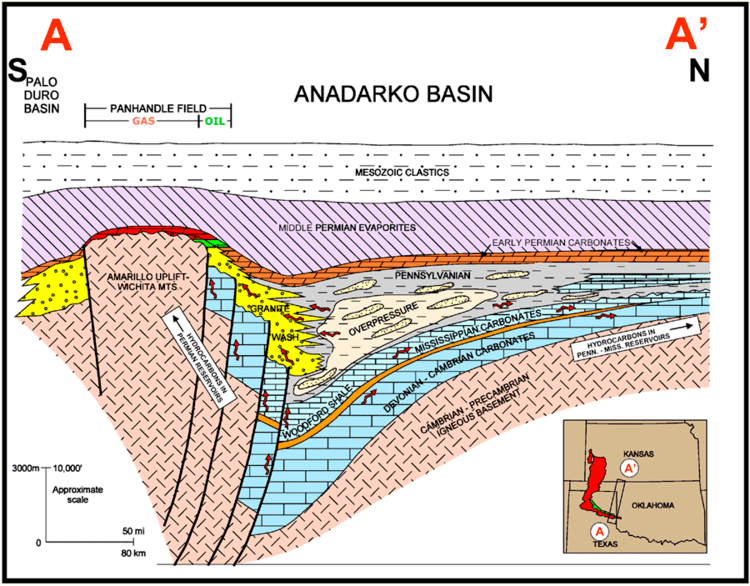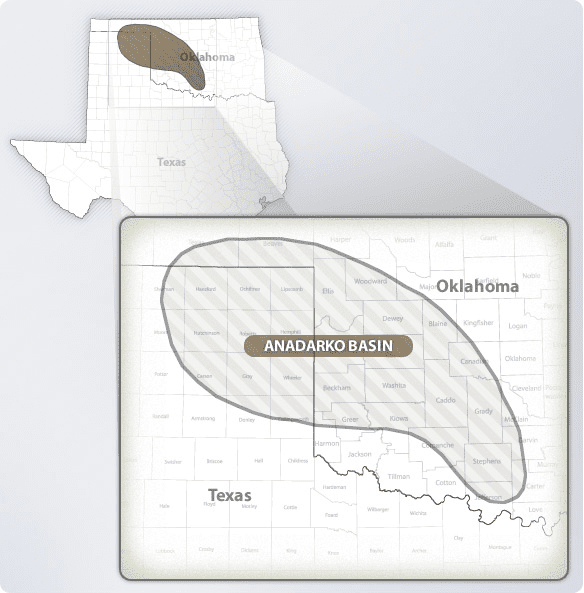 The basin is bound on the south by the Wichita-Amarillo uplift, on the east by the Nemaha uplift, on the north by the Central Kansas uplift, and on the west by the Las Animas arch.
Sedimentary rocks from Cambrian through Permian age fill the basin. The sedimentary column is thickest, in excess of 40,000 feet (12,000 m), at the southern edge, next to the upfaulted Wichita-Amarillo uplift. The basin has an especially thick section of Pennsylvanian rocks, up to 15,000 feet (4,600 m) thick. The sedimentary column is only 2,000 feet (610 m) thick on its northern and western flanks.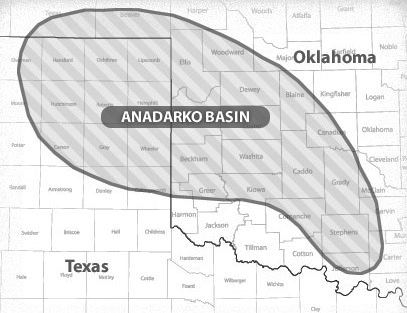 Anadarko Basin Wikipedia