Ana García Marín was a self-proclaimed prophet who claimed to have received messages of God for more than 50 years until her death in 2005.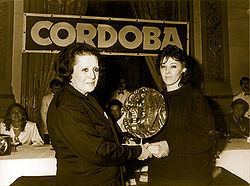 She was born in Calasparra (Murcia). Upon marriage she took her husband's surname José Cuenca Monet whose father was José García Penalva from Cieza (Murcia) and whose mother was Dolores Marín Moya from Calasparra (Murcia).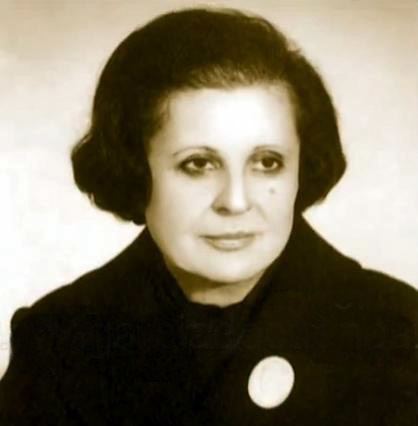 Shortly after her birth, her family moved to Córdoba, the town where she spent the rest of her life until she died on 26 April 2005. Her sister Juana, who was Ana's aid throughout her life, died in 1995.
Ana García Marín had her first extasis on 19 March 1954 in front of an image of Jesus known as "The Rescued One". Some months later she began to experience the "Prophetic Dreams" which she had daily until 2005. The messages she received from those Prophetic Dreams were written down in notebooks and were published in 94 books. She informed the hierarchy of the Catholic Church of these writings. Moreover, she wanted everybody to know these dreams through the Church.
García Marín's founded "The Club of the Peseta," which asked wealthy people for money. A few years before her death, the Foundation of Ana García de Cuenca was created in 2001.
The first books were published called Meditations and Direct Words with the Eternal Father (Volume I and II) in 1975. Two years later, two news books were published, The Word of the Creator and the Prophet speaks to you. Both works were signed by the Bishop of Cuenca. Her Work has a total of 94 published Books.
In 1974, she was awarded with the Charity Cross by the Spanish Government.
In 1986, and the following year, lecturer Aloys G. Tumbo Oeri from the University of Nairobi (Kenia) proposed García Marín for the Nobel Prize of Peace. In 1988 Mahmud Ali Makki proposed her again for the Nobel Prize of Peace.
In 1987, she became Cordoba Citizen of the Year by popular voting.
In 2007, two years after her death, the town council of Córdoba proposes the name of Ana García de Cuenca for a street of the town.