Name

Ana Cheri




Role

Model





Born May 16, 1986 (Age 34), California, USA



Weight

(59 kg, 130 lbs)




Height

(5.8 ft, 1.76 M)




Net Worth

$3.1 million (as of 2019)




Ethnicity

(Caucasian, Latina and Native American)




Nationality

American




Birth Sign

Taurus




Body size

38-25-36 inches
Ana Cheri is a USA based internationally recognized model, TV host, actress, and public figure. She is also a super popular social media influencer with 8 million followers (As of 2020) on Instagram. She is also an entrepreneur and owns a website that goes by her name www.anacheri.com. She sells a wide variety of merchandise like T-Shirts, innerwear, magazines, and calendars, on her website.
Contents
Ana Cheri is a fitness model and keeps her followers posted with regular workout videos on social media. Apart from making money for herself, Ana Cheri also actively participates in charitable activities. Ana is also the CEO and owner of her athletic gym named "'Be More Athletic" in the Santa Ana city of Orange County in the US.
Facts
1. The estimated net worth of Ana Cheri is $3.1 Million US dollars as of 2020.
2. She also delevloped an active wear line called Want My Look.
3. Model Ana is very much fond of
sports
and luxurious cars. She owned a
Mercedes Benz
just for traveling purposes.
4. Ana started modeling for local fashion brands when she was just 14 years old.
5. Ana has also done a photoshoot for Punch Magazine.
6. Ana featured in a commercial advertisement for Toyo Tires Company.
7. Ana did a topless as well as a nude photoshoot for Playboy magazine in 2015.
8. After her Playboy photoshoot, Ana was awarded the title of "new queen of Instagram" by Chive.
9. Ana's favorite holiday destination is
Europe
.
10. Drake is Ana's favorite singer and her favorite actress is
Emma Watson
.
11. Ana loves shopping and
travel
in her leisure.
12. Though a diet freak, Ana loves to eat
Pizza
and Sandwiches. She likes to have Protein Shake, Fresh Salad, and Eggs.
15. Ana earns approx $250K to $300K USD per month.
Early & Personal Life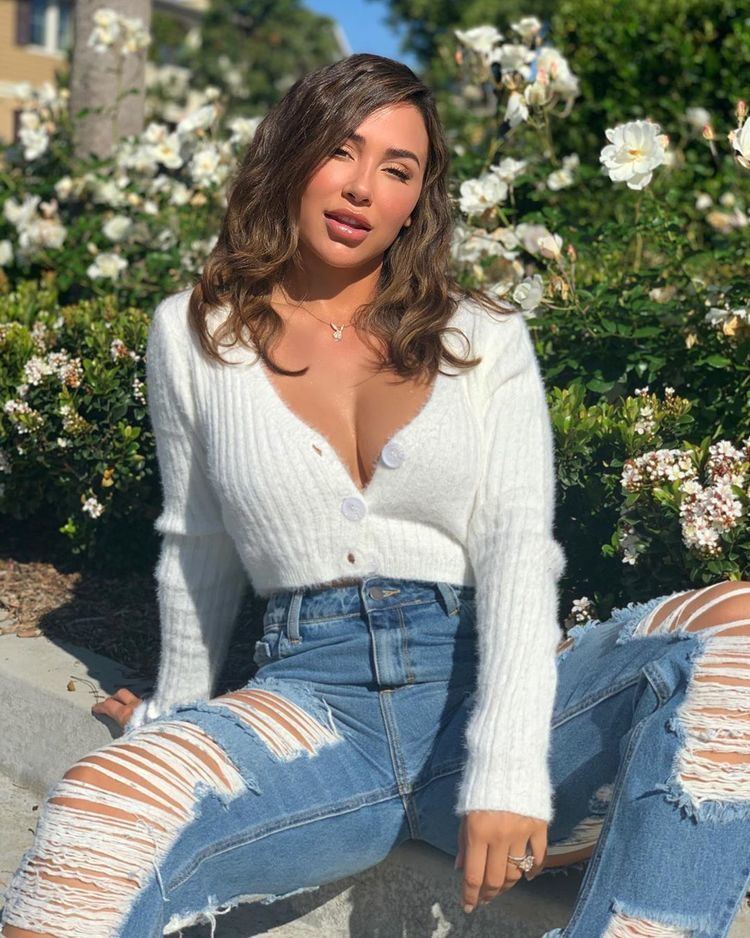 Ana Cheri was born in Anaheim, California to Alvin and Amanda Cheri on 16 May 1986. Though born in the US, Ana Cheri is a French National, as she revealed in an interview. She belongs to Caucasian and Latino ancestry. She grew up with her siblings, all brothers. Being the only girl child in the family, Ana had to balance her girly side with the tom-boy side. On one hand, she liked to dress up and put makeup on, while on the other hand, she loved rolling in mud while playing football with her siblings.
Ana, however, admitted in an interview that her diverse childhood helped her maintain her softer side of being a girl and simultaneously made her tougher on the inside to make the inspiring woman that she has grown into in her adulthood.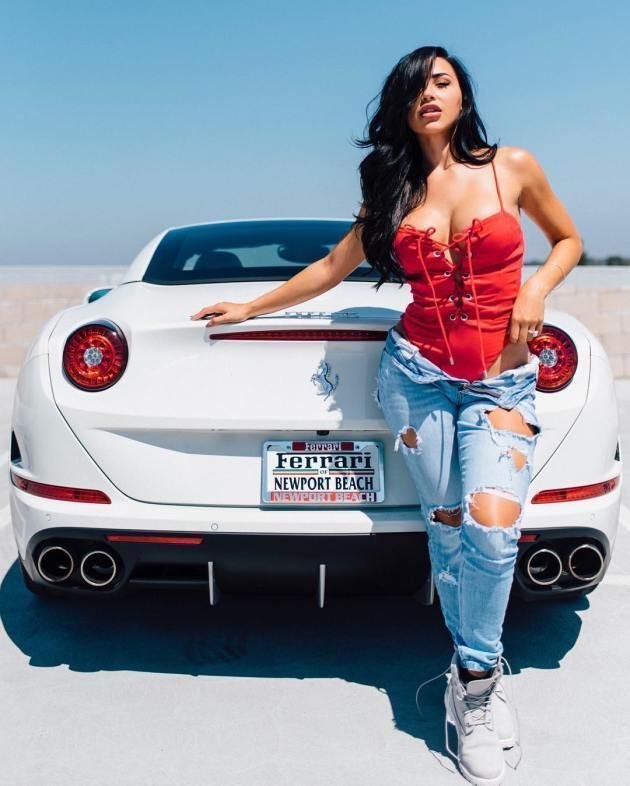 Before gaining popularity, Ana worked as a hair-stylist in her early life. She wanted to look good and had a thing for fashion and fancy dresses since early childhood. She loved making different hairstyles and went on to become a professional hairstylist in the local area where she lived. In order to brush up her skills, Ana also joined the school of cosmetology. The talented girl then moved to pursue a bachelor's degree in marketing after graduating from her college.
Ana Cheri has also gone under the knife several times to enhance her looks. She has done her breast implant surgery, Fuller lips treatment, and hips enlargement. She also underwent a breast job twice.
Family Details
Parents
Ana Cheri's father Alvin Cheri is a tough and dark guy from Mexican descent. On the other hand, her mother Amanda Cheri comes from a Native American descent. She has blonde hair with beautiful green eyes and looks beautiful, even at a very old age.
Not a detailed history of Ana Cheri's family is available but reports suggest that she has received complete support from her family in her personal life and career. Her parents encouraged and supported her to achieve her dreams of becoming a fitness model.
Husband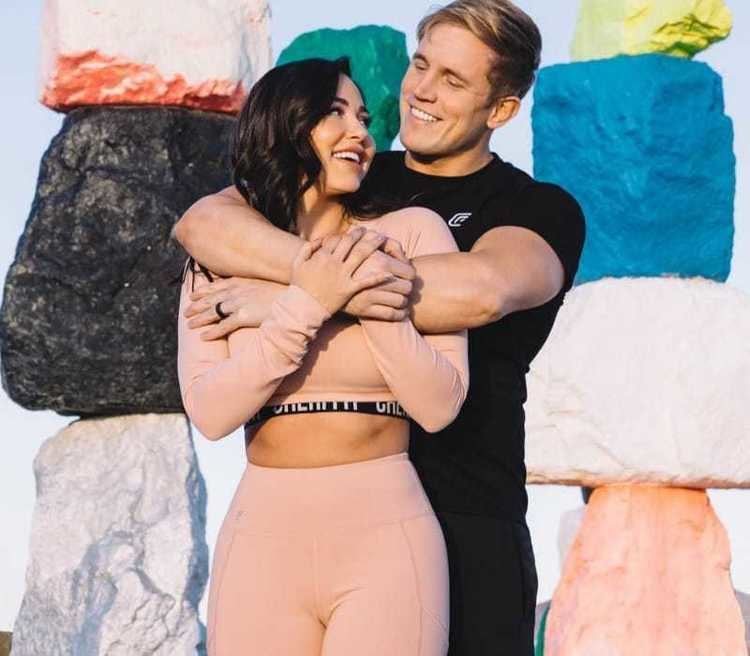 Ana Cheri is married to fitness specialist Ben Moreland. They began dating in 2006. After being in a loving relationship of over five years, Ana and Ben Moreland tied the knot at Miramonte Resort in Indian Wells, California. Their common love for fitness has made Ana and Ben's relationship go strong for years. Both of them love to workout and exercise with each other at the gym.
Ben Moreland is a certified fitness trainer by NASM (National Academy For Sports Medicine). Apart from this, he is also an MMA trainer. Ben and Ana together are the founder of their gym "Be More Athletic." Ana and Ben do not have any kids together as of 2020.
Career
Ana Cheri has always been a fitness freak. She started her career by posting her pictures and fitness tips on her Instagram page. Gradually, she became popular on social media and gained thousands of followers. With the sky-rocketing social media popularity, Ana started getting modeling offers from several brands. After completing some successful modeling assignments with local brands, Ana gradually bagged offers from popular brands in the country.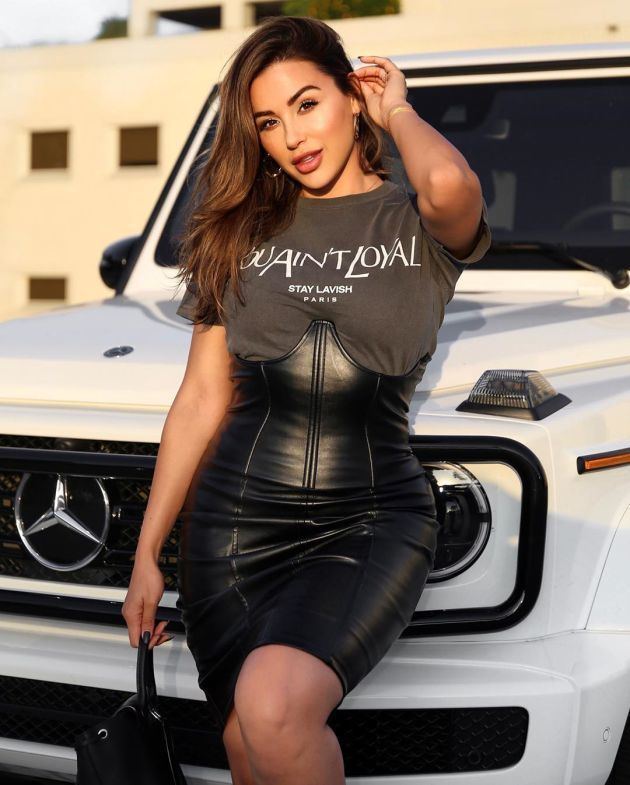 She shot to instant fame after featuring in popular publications like the 'Muscle and Fitness Magazine'. Her popularity gained momentum after she featured as Playboy Magazine's Playmate of the month for October 2015. She went on to become a high profile model after bagging modeling contracts with brands like K&N Filters, Moskova Underwear, Monster Energy, and the Ultimate Armwrestling League, Pretty Little Thing, and 1st Phorm Supplements among others.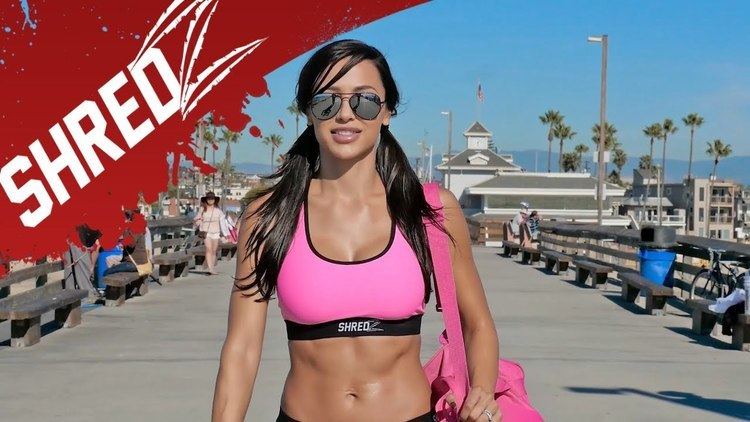 Shredz Supplements signed Ana as their brand ambassador. Shredz is a famous producer of weight loss and bodybuilding supplements in the United States. Ana tours around the globe giving speeches on positive thinking, beautiful physique, and building inner strength being the brand ambassador of the brand.
As of 2020 Ana has over 12 million followers on social media. She has also been honored with the title of "Instagram Girl Of The Week." She also has a Youtube channel where she regularly posts fitness and workout videos, healthy diet plan, beauty tips, motivational videos, and travel accounts. As of 2020 Ana boasts 84K subscribers on her Youtube channel. She has also joined hands with popular Youtuber
Timothy DeLaGhetto
and features in his vlogs quite often.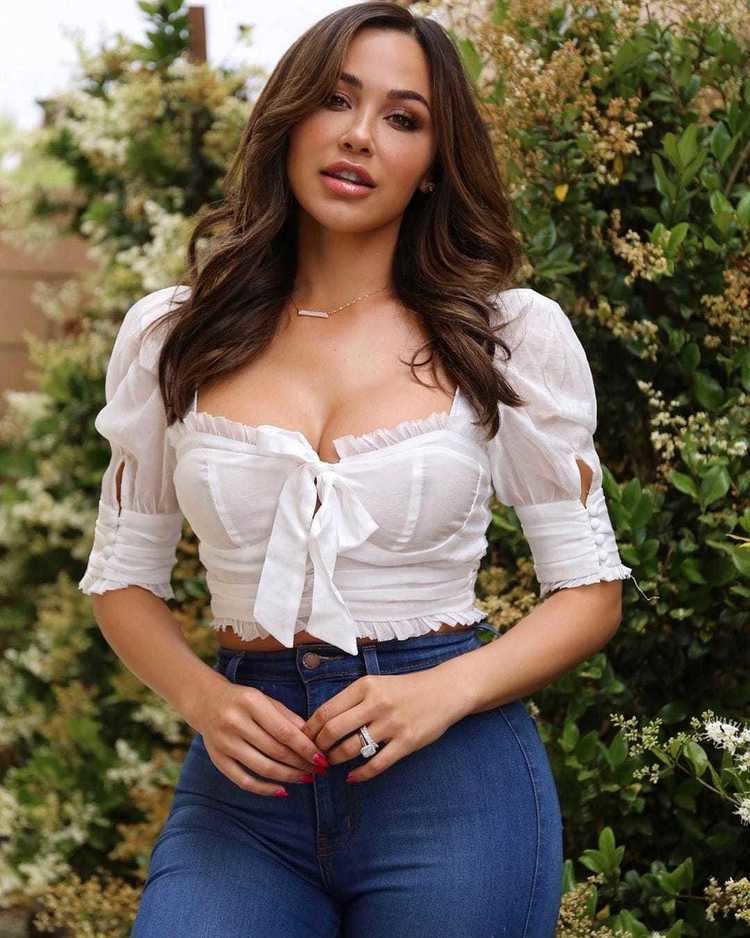 Ana has used her popularity as a marketing tool just like many other celebs do. She has launched an activewear brand called "Want My Look" under which she sells various merchandise including t-shirts, shoes, innerwear, etc. The brand is exclusively available on the website www.wantmylook.com. Ana's clothing and activewear brand is very much popular among the youngsters.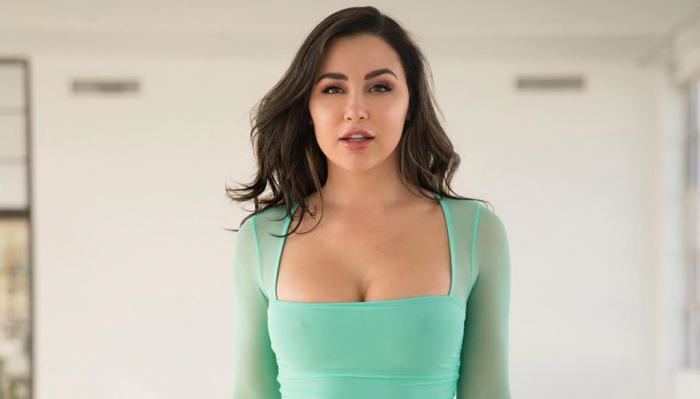 Ana Cheri has also authored a couple of e-books. The first two books by Cheri are about bootie programs to get fitness while the other one is about weight loss. Ana urges and inspires everyone especially women to have a fitter approach towards life. Her e-books and videos have inspired many to take up a healthy and fit lifestyle.
Workout, Gym, Diet & Fitness Details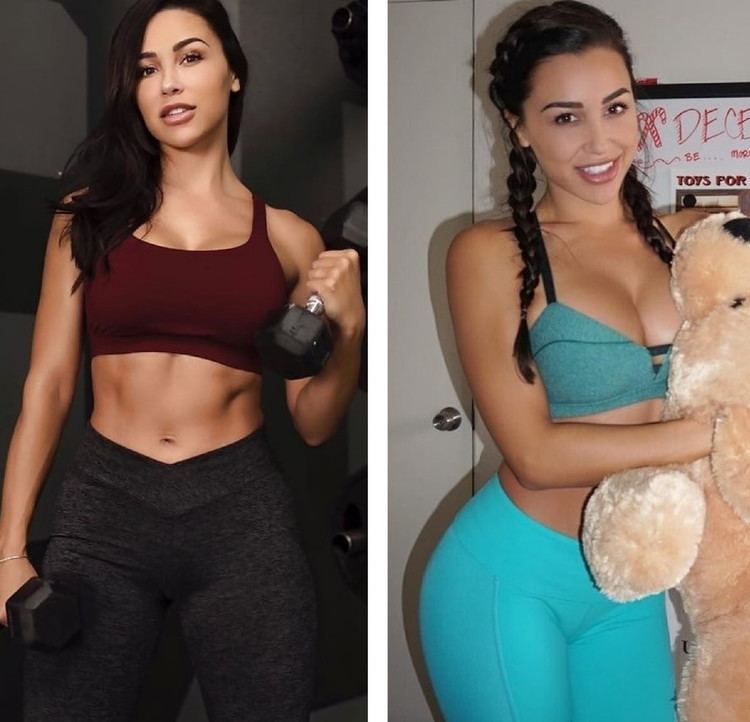 As per her Youtube videos, Ana follows a five-day workout routine every week. She does weight training, cardio, yoga, meditation, and dancing as part of her workout. Her training routine changes every three months.
Ana also shared her everyday diet plan in one of her Youtube videos. As per the video, Ana starts her day with a glass full of warm water with one lemon's juice. She has five egg white, one whole egg, cereals, nuts, and a cup of oats for breakfast. She snacks on fruits and has boiled chicken and salad for lunch. She eats salad and fish for dinner and has Whey protein and multivitamins after the workout in the evening. Before the gym, Ana prefers to take a pre-workout meal and supplement.
Movies, Music Videos & TV Shows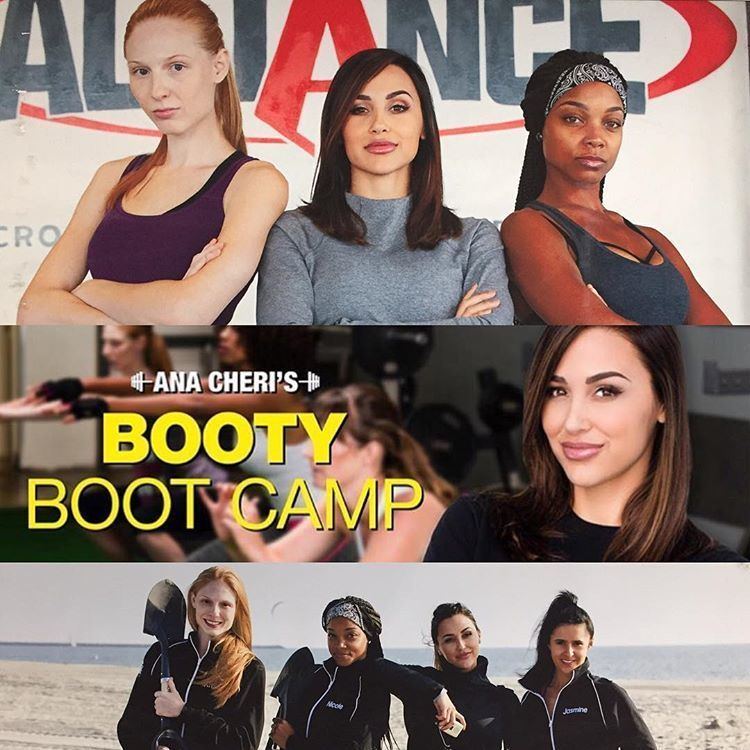 Ana Cheri appeared as herself in a popular TV series cum reality show titled "Ana Cheri's Booty Boot Camp." The show featured three moms- Kristin, Nicole, and Teri. They were basically on a fitness journey to reclaim their bodies, booties, and their confidence after pregnancy and years of negligence to their body fitness. Ana Cheri being a star fitness influencer and her husband who is also a fitness specialist and MMA trainer Ben Moreland guided these moms through an intense 12-week program that tested their limits. In order to succeed, the three moms worked as a team and learned their way to fitness with Ana and Ben.
Questions & Answers
Where does Ana Cheri live ?
As of 2020 Ana lives in Los Angeles, United States.
Where is Ana Cheri from ?
Ana Cheri is from Anaheim, California.
How many people has Ana Cheri dated ?
Ana Cheri has dated only one person. It's her husband Ben Moreland.
How did Ana Cheri get famous ?
Ana Cheri gained huge popularity and national recognition after she featured in the popular fitness and fashion publication called 'Muscle and Fitness Magazine'. She shot to instant fame as she featured on Playboy Magazine's Playmate of the month for October 2015.
References
Ana Cheri (Instagram)
(Text) CC BY-SA