Amnesia Rockfest is an annual outdoor rock, punk, metal, alternative, ska and hardcore music festival, that takes place each June in Montebello, Quebec, Canada. Founded in 2005 by then 17-year-old local resident Alex Martel, it has become the largest rock music festival in Canada and one of the largest in North America.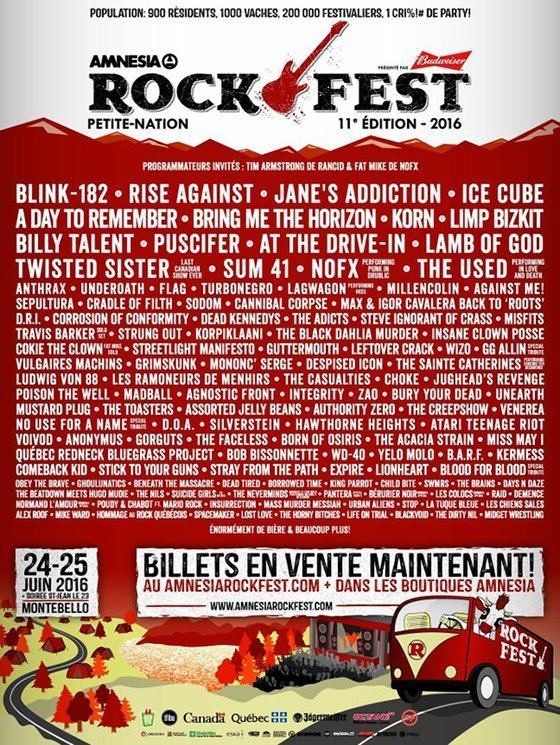 With a local population of 978 residents, the small town of Montebello attracts over 200,000 festival-goers during Rockfest. The event proposes a diverse lineup with mainstream acts, as well as cult bands, reunions, rarities and emerging talent. Aside from its lineup, Amnesia Rockfest is popular for its countryside setting, camping areas, carnival vibe and nonstop parties in the village throughout the weekend.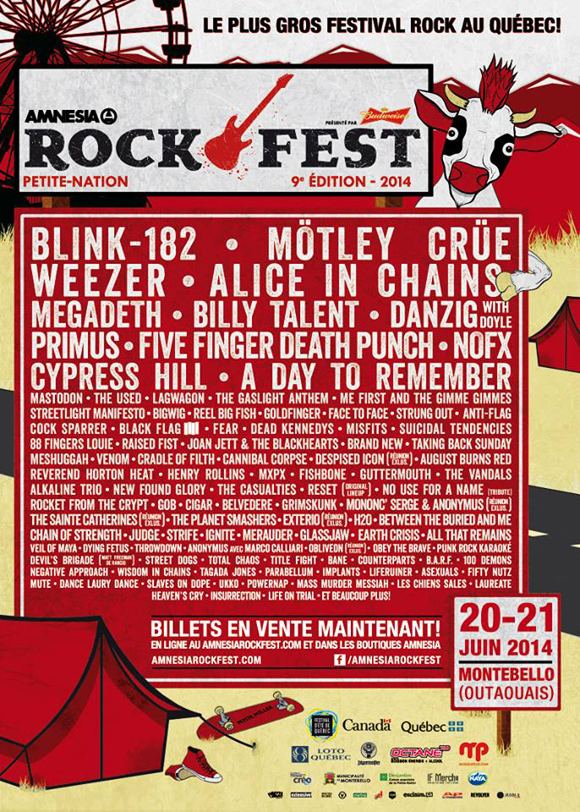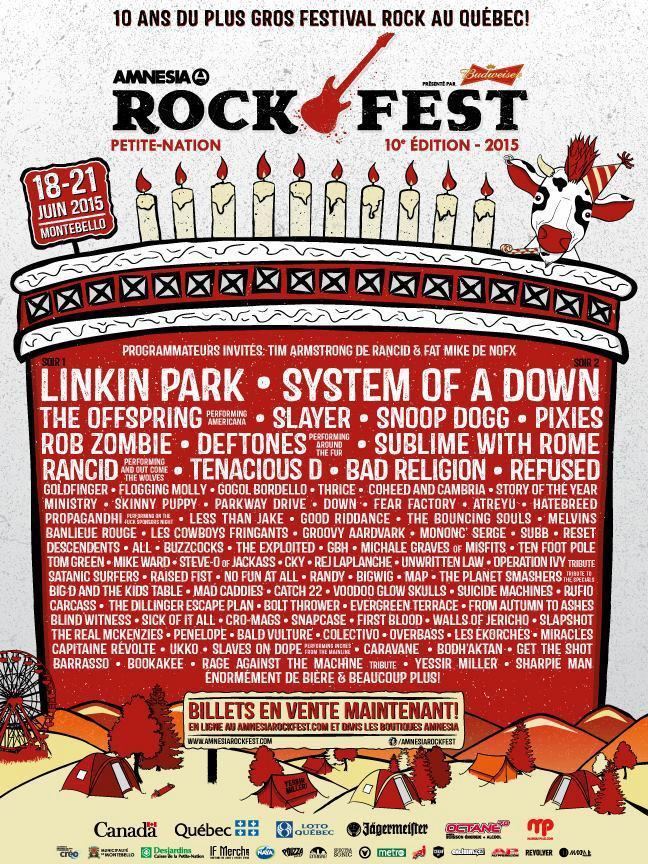 Amnesia Rockfest was founded in 2005 by then 17-year-old local resident Alex Martel. Tired of having to travel to bigger cities to attend concerts and events, he decided to start his own event in his hometown of Montebello, which he called Petite-Nation Rockfest. The first edition was almost canceled due to a tornado destroying most of the site a few hours before the start of the event. Three bands played the inaugural edition, which attracted 500 attendees: Martel's former band Deadly Apples opened, followed by local punk band UKKO and headliner GrimSkunk.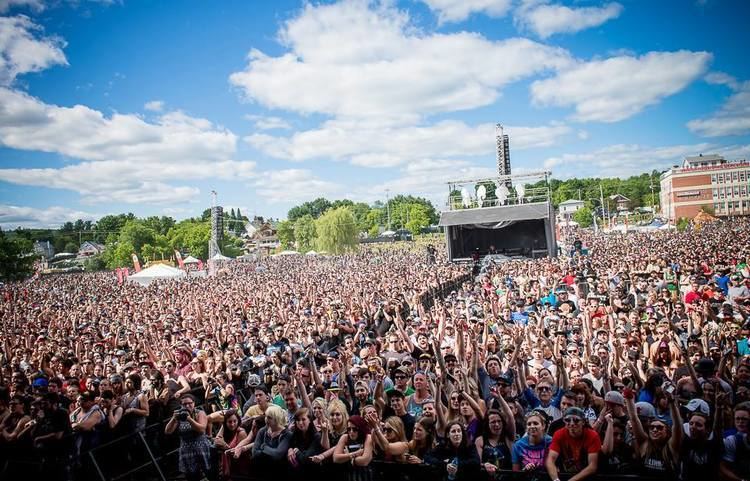 After a break in 2006, Rockfest came back in 2007 with the same format as the first edition. In 2008, the event expanded to a full day of music with two stages and was the first edition to attract attendees from outside the area, garnering press for its lineup which featured every single major Quebec band in the punk, rock and metal scenes, including GrimSkunk, Anonymus, Mononc' Serge, The Sainte Catherines and many more.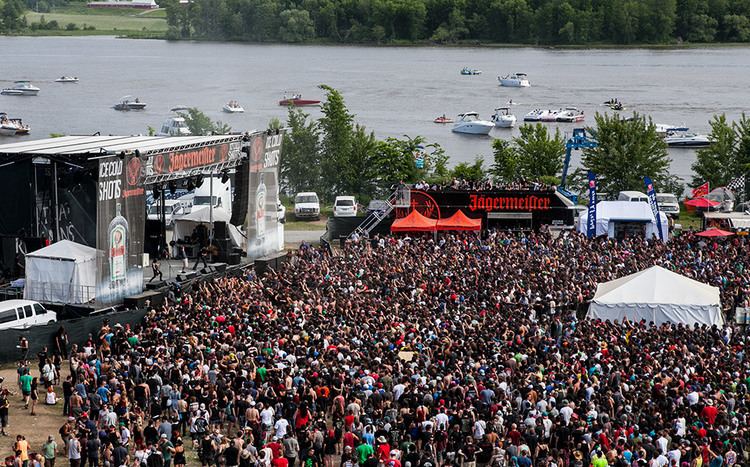 Rockfest 2009 continued in the same format, with a third stage added. The 2010 edition expanded to two days and featured more international acts such as Anti-Flag, Misfits and Alexisonfire. In 2011, the event was renamed D-TOX Rockfest with the D-TOX clothing retailer chain becoming the title sponsor. This edition was the first major year for the event, featuring bands such as NOFX, Lamb of God playing their sole 2011 show, Pennywise, Hatebreed and many more.
Rockfest 2012 continued the expansion of the event with artists such as Korn, Sublime with Rome, Bad Religion and Dream Theater. Tony Sly played his last show with No Use for a Name at Rockfest 2012, before his death. Mitch Lucker also played his last Canadian show with Suicide Silence at Rockfest 2012, before his death. To honour their memories, the event named its two new hardcore and punk stages after the late frontmen.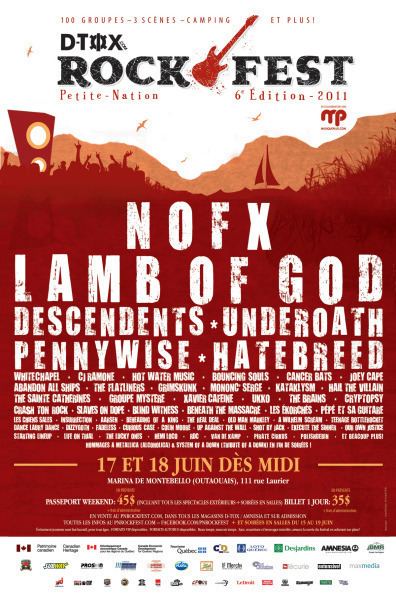 In 2013, the event was renamed to Amnesia Rockfest, as the Amnesia clothing retailer chain became the new title sponsor, after D-TOX was sold to a new owner. The 2013 edition went to five stages and a larger line-up but received many complaints because of logisticals issues. In response, organizers announced major logistical changes, as well as new partnerships. Rockfest partnered with the Quebec City Summer Festival, the Ottawa Bluesfest site coordinator and Gatineau Beerfest organizers Orkestra to handle the production, hospitality, logistics, campgrounds and parking lots.
The 2014 edition was praised by fans and critics for its massive line-up, as well as the top-notch production and logistics. Amnesia Rockfest's 10th anniversary edition took place in Montebello in June 2015.
In 2016, a member of the Twisted Sister crew claimed that their experience performing at the festival, as part of the Twisted Sister farewell tour, was the "worst festival ever", and urged fans to go elsewhere for subsequent years.