Amnat Ruenroeng (Thai: อำนาจ รื่นเริง; IPA: [ʔam.naːt rm̂ːn.rɤ̄ːŋ]; born December 18, 1979) is a Thai boxer. He is the current IBF Flyweight champion.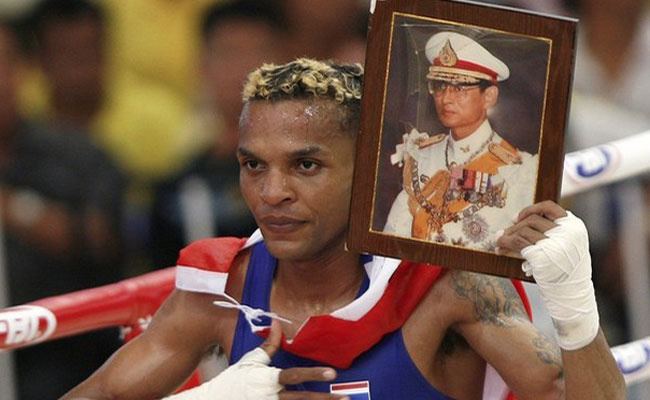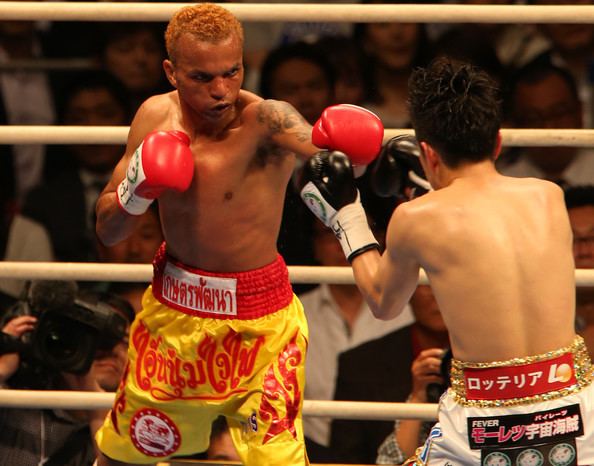 Ruenroeng began boxing while serving a fifteen-months prison sentence for robbery. In 2007, he won a Thai national title in the Light Flyweight division, and was released from prison for good behaviour the following day. He won a bronze medal as a junior flyweight at the 2007 World Amateur Boxing Championships in Chicago. He had lost in the semi-final to Philippines southpaw Harry Tanamor.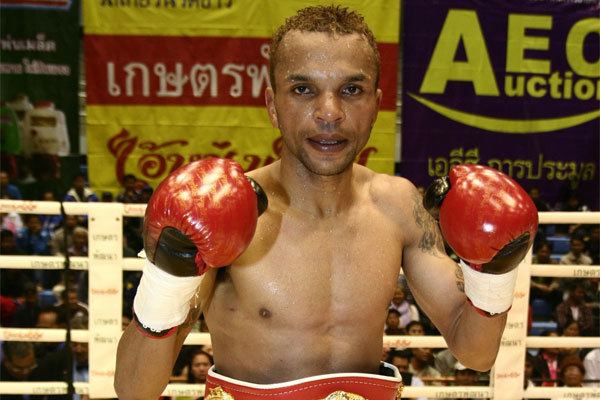 Ruenroeng took the gold medal at the King's Cup in Bangkok in 2008 after defeating Kazuto Ioka in the semifinal. He subsequently qualified to represent Thailand at the 2008 Summer Olympics in Beijing.
Ruenroeng made his professional debut in 2012. On 22 January 2014, he won the vacant IBF Flyweight title by defeating Rocky Fuentes. In his first defense, he traveled to Japan and earned a split decision over undefeated two-division champion Kazuto Ioka, who was making his flyweight debut. In his following fight, he defeated Puerto Rican challenger McWilliams Arroyo by split decision. On March 7, 2015, he earned a unanimous decision over undefeated two-time Olympic gold medalist Zou Shiming.
Ruenrong vs Casimero
IBF flyweight titleholder Amnat Ruenroeng retained his belt with a 12-round decision win over Filipino boxer Johnriel Casimero at the Hua Mark Indoor Stadium in Bangkok, Thailand, on Saturday, June 27.
Ruenroeng (16-0, 5 knockouts) was credited with two knockdowns against Casimero (21-3, 13 KOs), beginning with a counter right in Round 2 that caught the 25-year-old from Ormoc City lunging in. A second knockdown was called in Round 7 when Casimero was pushed into the ropes by Ruenroeng following a glancing right hand.
Casimero appeared to knock Ruenroeng down in Round 3 when a counter left hook caused his glove to touch the canvas, but referee Larry Doggett ruled it a slip.
The fight was marred by excessive clinching and over a dozen throwdowns by Ruenroeng. Doggett issued five warnings before finally taking a point from Ruenroeng in Round 11.
"Amnat made the strategy how to win easy. It was not a dirty fight," said Ruenroeng's trainer, Aljoe Jaro, who claims Casimero had hit Ruenroeng in the leg during the fight.
"About the throwing down, that's not an issue. Casimero was also playing dirty. Amnat was doing his job as a boxer how to win."
The roughhouse tactics detracted from an otherwise crafty, resourceful performance from the Thai incumbent champion, whose jab disrupted the rhythm of Casimero, who held the IBF junior flyweight title for two years before being stripped last year for failing to make weight for his fight with Mauricio Fuentes.
Casimero was the aggressor for the final 3 rounds, desperately trying to score a knockout to erase the deficit he found himself in.
Ruenroeng, 35, has now defended his belt four times successfully since winning it in January 2014 with a victory over Filipino contender Rocky Fuentes.