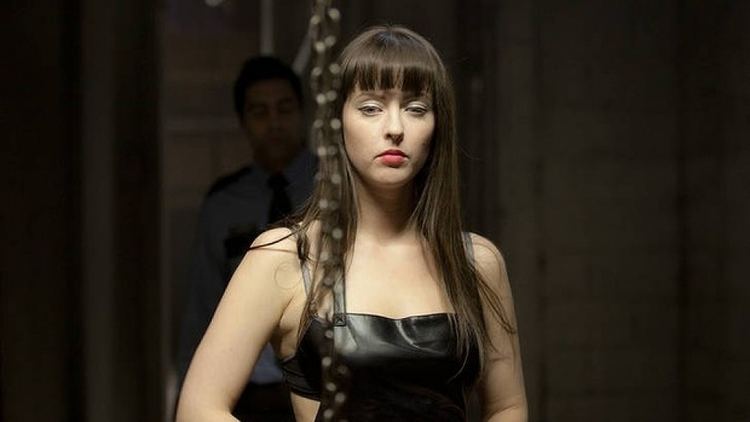 The film begins as protagonist Mary Mason does surgery on a turkey. Mary is a medical student preparing to become a surgeon. She struggles to pay her bills and applies for work at a strip club. Before the job interview ends, she is taken to an underground room by the club's owner, Billy Barker, and presented with a man who has been tortured. She is asked to save the tortured man's life for $5,000. She does so, but returns home in panic and disgust.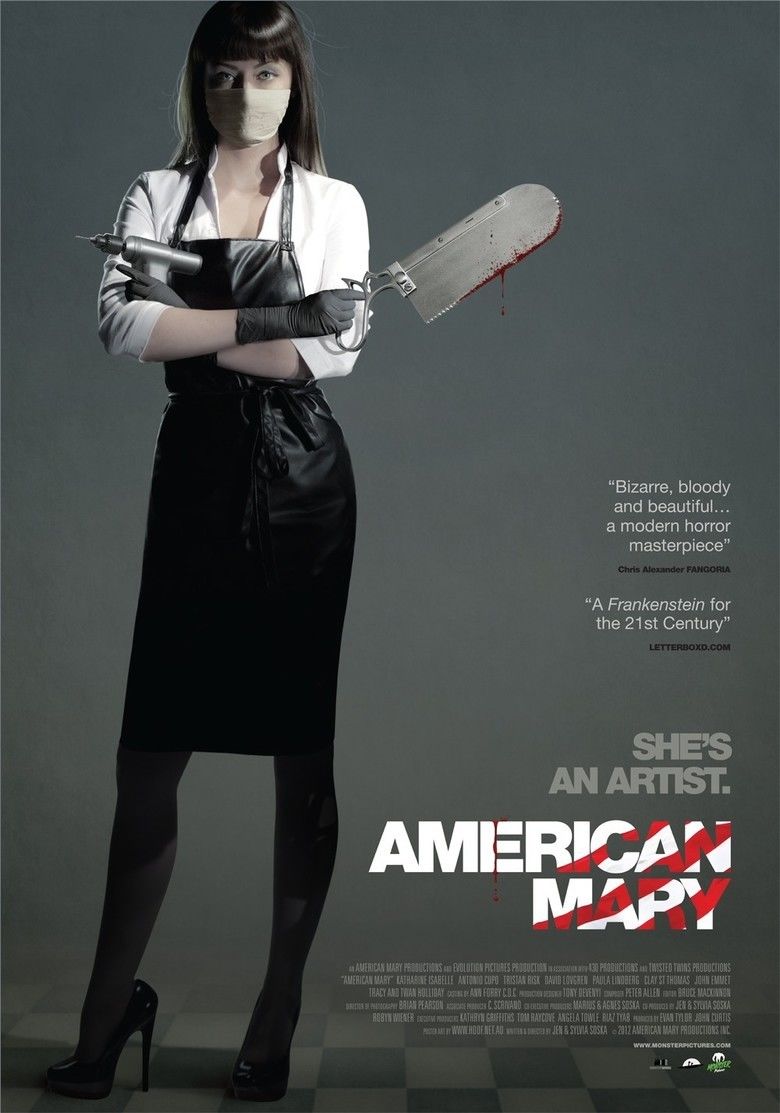 Several days later she is approached by Beatress Johnson, a stripper at the club where Mary applied. Beatress has had herself surgically altered to resemble Betty Boop. Beatress offers Mary $10,000 to perform surgery on a friend of hers, Ruby Realgirl, who wishes to be transformed into a human doll by having her nipples and labia removed and will offer her an extra $2,000 just for showing up at the veterinary clinic, as her niece Tessa is a receptionist there and can sneak them in after hours. Although the unusualness of the request troubles her, Mary is still desperate for money and performs the surgery.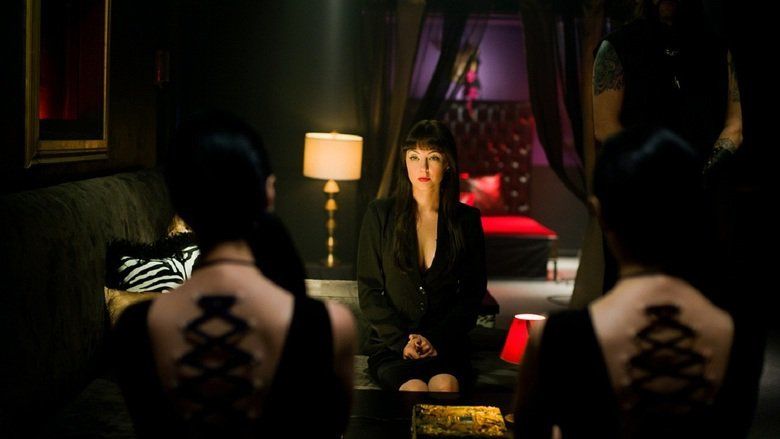 During her residency, Mary is invited to a party with several of the surgeons at her hospital. She is drugged and raped at the party by her former teacher, Dr. Alan Grant. Afterward she returns to the strip club and hires their enforcers to kidnap Grant. She performs a series of involuntary body modifications on him, including splitting his tongue, altering his genitals, amputating his limbs, and suturing his mouth closed. She drops out of medical school and goes into consensual body modification surgery full-time.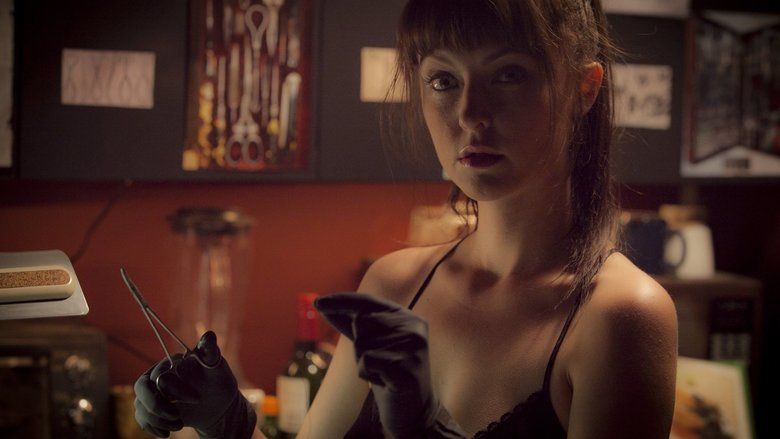 Mary becomes renowned as a surgeon of great skill, who is willing to perform any surgery desired. The most prominent of her new clients are a pair of twins from Berlin, who want to have their left arms exchanged and horns implanted in their foreheads. Mary is keeping Dr. Grant as a prisoner. She is discovered by a security guard while tormenting the doctor, and she kills the guard to protect herself. A police detective pursues her, suspecting her involvement in the doctor's disappearance.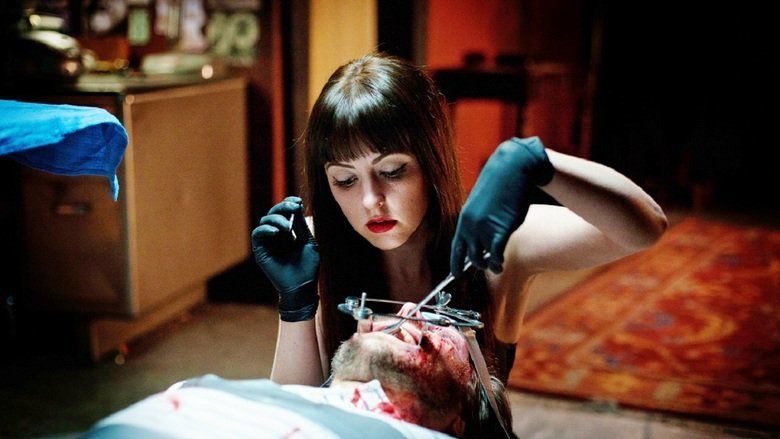 Beatress vanishes, but Mary later receives a phone call from her. She has been brutally stabbed, and she reveals that Ruby's husband has been angered by her transformation and is seeking revenge against Mary. He appears out of the darkness and stabs Mary. Mary kills him but dies from internal bleeding after suturing her wound. Her corpse is found by the detective and police, a satisfied smile on her lifeless face.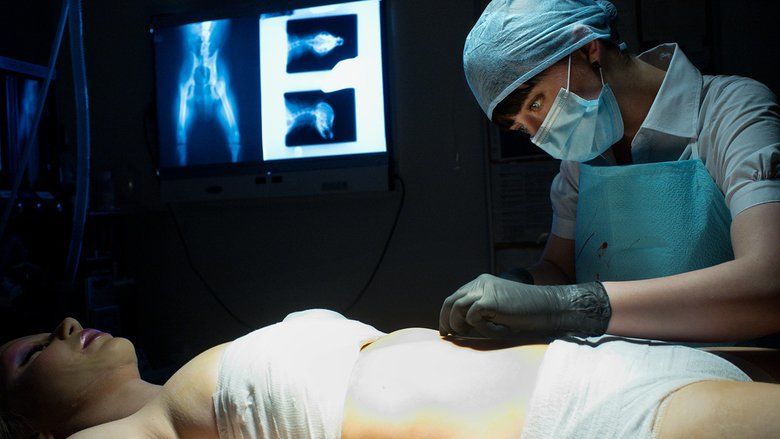 The Soskas make an appearance as the demon twins from Berlin; their father, Marius, also stars in a minor role as Dr. Janusz, a professor at the medical school.
The film was shot in Vancouver, British Columbia, Canada. There were no visual effects; everything is either practical or Mary's patients are members of the real-life body modification community. The role of Mary was written specifically for Katharine Isabelle. The script was written while they were trying to sell Dead Hooker in a Trunk, and it mirrors some of the experiences that they had in the film industry, such as meeting sleazy people that seem initially reputable.
American Mary premiered at the London FrightFest Film Festival on 27 August 2012. It received a limited theatrical run in the U.S. on 31 May 2013 and became available on video on demand on 16 May 2013.
It was released on DVD and Blu-ray in the UK on 21 January 2013 by Universal Pictures UK. The release includes a behind-the-scenes documentary with cast and crew as well as a feature titled An American Mary in London, which detailed the world premiere.
Rotten Tomatoes, a review aggregator, reports that 57% of 47 surveyed critics gave positive reviews; the average rating was 5.5/10. The site's consensus reads: "It suffers a bit from some uneven acting and an underwhelming climax, but American Mary utilizes pitch black humor and striking visuals to deliver gory, freaky thrills for body horror enthusiasts". It has score of 46 out of 100 on Metacritic based on 15 reviews. Andy Webster of The New York Times designated it a NYT Critics' Pick and wrote that American Mary "combines gore, quiet dread, feminist conviction and a visual classicism, often using a red palette, with impressive, unbelabored dexterity." Rachel Fox of Twitch Film called the film "thoughtfully restrained and refreshingly nuanced", though she criticized the conclusion as "rushed and muddled". Scott Weinberg of Fearnet called the film "easily one of the most fascinating female-themed horror stories of the past few years". Gareth Jones of Dread Central rated the film 4/5 stars and described it as "thoughtful, absorbing and excellently paced piece of storytelling", though he also criticizes the end as rushed. Lonnie Nadler of Bloody Disgusting rated it 4/5 stars and called it "a vast improvement" over Dead Hooker in a Trunk. Nadler criticized the second half as weaker than the buildup, but stated American Mary is "a daring new take on rape and revenge and body horror". Matt Glasby of Total Film rated the film 4/5 and wrote that the film is one of the few feminist rape and revenge films. Joshua Rothkopf of Time Out New York rated the film 2/5 and wrote that the film starts out promising but ends up "going for the gross-out". Peter Bradshaw of The Guardian rated the film 2/5 and wrote that it is "made with gusto, but there's little dramatic interest for non-enthusiasts." In a mixed review, Dennis Harvey of Variety called the film "outre and entertaining" but "doesn't develop all its narrative and thematic ideas to the fullest." Gary Goldstein of the Los Angeles Times wrote that the film "turn[s] slack and unfocused after an enticingly lurid, wickedly tense first half." Sherilyn Connelly of the Village Voice called the film "undercooked" and "unevenly paced". Adrian Mack of The Georgia Straight called it a "well-executed" splatter film that "deserves the hype it's been getting", though the third act is murky.