Country of origin

United States




No. of seasons

5




First episode date

10 January 2004




Cast

Boyd Coddington


Executive producer

Mike Rowe






Starring

Boyd Coddington


Original language(s)

English




Running time

60 minutes




Final episode date

30 March 2008




Networks

Discovery Channel, TLC





Production company(s)

Pilgrim Films & Television




Similar

Overhaulin', American Chopper, Wrecks To Riches, Wheeler Dealers, Graveyard Carz
American Hot Rod was a reality television series that originally aired between 2004 and 2008 on The Learning Channel and Discovery Channel. The unique series documented the crew at Boyd Coddington's car shop and their personal struggles to build hot rods and custom vehicles. It was made on location at Coddington's hot rod and wheel shop in La Habra, California. Many employees went to work for Overhaulin's Chip Foose, a former partner of Coddington.
Contents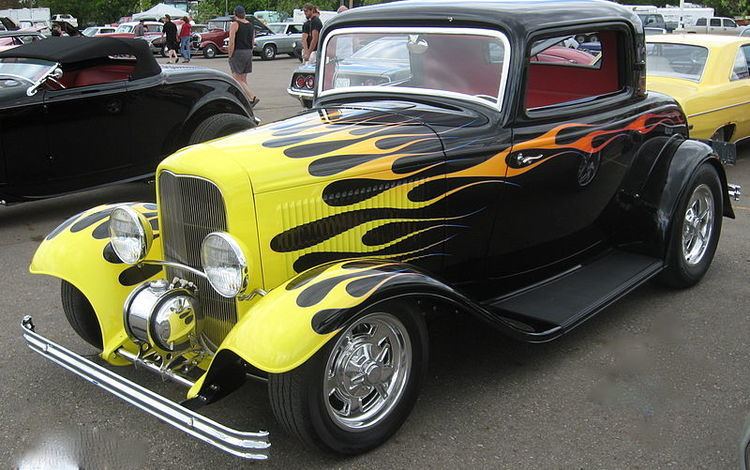 Custom built cars built during the series included the "Alumatub", 61 Impala Bubbletop, 63 Chevy Corvette Stingray and a 42 Woodie. In July 2007, the shop made an Elvis Tribute Car, a modified 1957 pink Cadillac, sponsored by Reese's.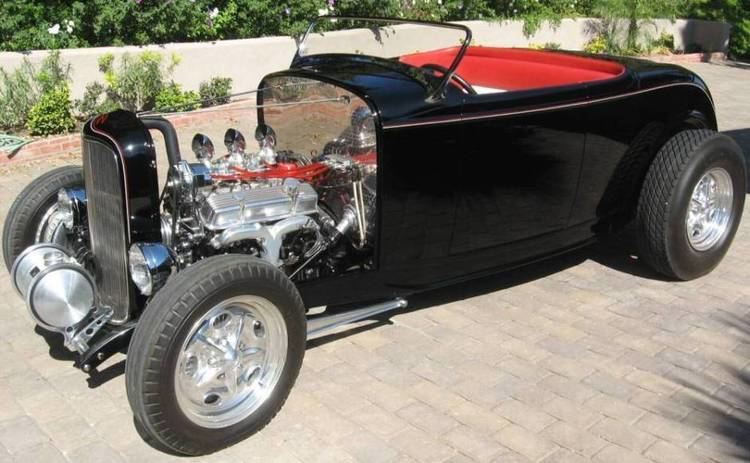 Boyd Coddington died in February 2008. His shop closed its doors for the final time on Friday June 20, 2008.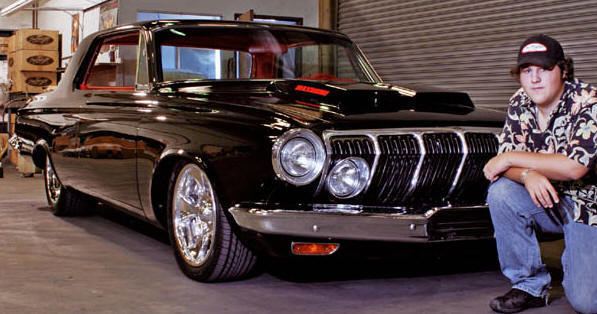 Hot Rod Shop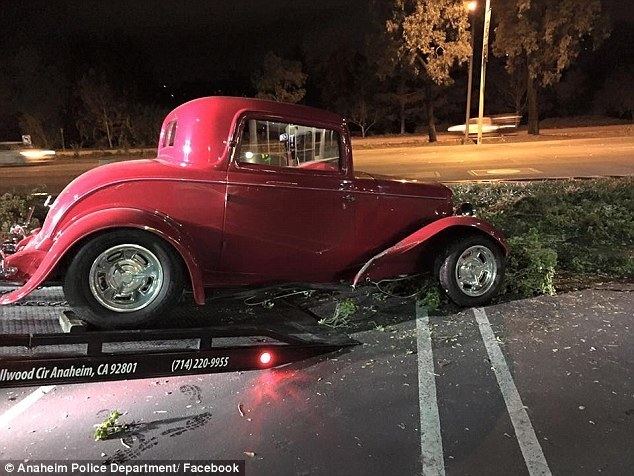 Boyd Coddington. Died suddenly February 27, 2008 due to complications from surgery.
Jo Coddington: Boyd's wife.
Diane Coddington: Accounts. Boyd's ex-wife appears in Season 1,2,3 and 4 before leaving the wheel shop.
Duane Mayer: Foreman. Appears in all five seasons. Now runs his own shop.
Dan Sobieski. "Chicago" appears in all five seasons. Now runs his own shop.
Lee Hayes: Metal worker and Roy's assistant. Appeared in Season 2.
Greg Morrell: Body Man/Painter.
Chad "Bluebear" Geary. The assembler appeared in Season 1 and was fired during the Rat Rod Build-Off.
Bernt Karlsson.
Jimmy Pett: Fabricator/Assembler. Appeared in Season 1,2,3.
Chris Smith: Fabricator/Assembler. Appeared in Season 4.
Body Shop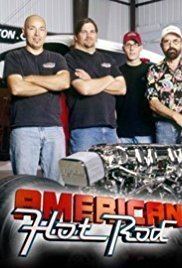 Justin Bergsto: Body Man.
Rafael Garcia: Body Man.
Robert Taylor. Featured on Discovery Channels Motorcycle Mania 3. Now owns parts and accessory stores in La Habra.
Charley Hutton: Bodyshop supervisor. Leaves for competitor Chip Foose and appears on Rides, Overhaulin' and wins a Ridler Award. Now owns his own custom paint shop in Idaho.
Andrew "Beetle Bailey" Petterson: Body Man. The Idaho native leaves with Charley Hutton to work for Chip Foose.
Scott Parker. Appears in Season 3,and 4. Leaves to work for himself but ends up working for Chip Foose.
Mike Curtis: Machine Shop Supervisor. Fired for working with Chip Foose. Later appeared with Charley on Overhaulin'. Now lends his name to a custom wheel business in California.
Roy Schmidt: Metal worker. Dies of lung cancer at age 64. Appeared in Season 1,2,3.
Thomas Loddby. The popular Swede left to start a shipping business but later returns to Boyd's.
Al Simon: Chassis builder. Quits during the Bud Light build and leaves again during the "59 Corvette". Now has his own shop in Riverside, California.
Chris Coddington. Boyd's son appears briefly in Season 1,2,3 and 4 before leaving to work for American Racing Inc.
"Speedy" MacDonald. Appears briefly in Season 4 before returning to Connecticut.
Jon Rockwell: Metal fabricator (from s4.e12).
Sean Dooley: Metal worker. Fired during the "65 Ford Mustang" build.
Jimmy Hudson. The temperamental fabricator appears during the '40 Ford build in Season 4.
Brad Johnston. Quits during Season 1. Re-hired and leaves during the "61 Impala Bubbletop" build in Season 4.
Liz Miles. According to Miles's biography, was dismissed due to issues with Boyd's wife, Jo. Now a freelance writer.
Tony Piro: Intern. Appears in Season 4 before being laid-off.
Jon Mayo: Machinist. Appears in Season 2 during the Rat Rod Build-off.
Kevin Christianson: CNC machinist. Appears in Season 4,5.
Chris Campbell: Driver. Fired during the Hildebrant build.
Ben Vasquez: Fabricator/assembler. (from s4.e14 to end)
Ken Whitney: Assembler. Appears in Season 4 and is usually performing the wiring tasks.
References
American Hot Rod Wikipedia
(Text) CC BY-SA