Ameerah El Ouiglani known professionally as Ameerah or Astrid is a Belgian singer-songwriter of Tunisian origin.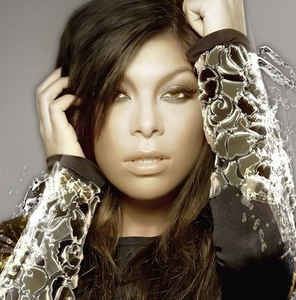 Ameerah, literally princess in the Arabic language started her career as Astrid quoted in her songwriting credits at various times as Ameerah A. Roelants and Astrid Roelants. Her first chart success was in Belgium with her song "Don't Stop the Music" released as Astrid.
Ameerah is known mostly for her 2009 international dance hit "The Sound of Missing You" which reached number 3 on the Billboard Hot Dance Airplay chart in the United States. A version by Wildboyz featuring Ameerah also was a big hit in Europe in 2010 charting in Belgium, the Netherlands and Romania.
Another big hit, "Freaky Like Me" by Norwegian duo Madcon featuring Ameerah was a hit in a number of countries, most notably in Norway where it peaked at number one, but also charting in Germany, Austria, Belgium, Poland, Romania and appeared briefly in the UK Singles Chart. She was also featured in songs by Regi, Turbo B and Schiller.
As Astrid
Solo as Ameerah
Featured in