India




Hindi




Madhya Pradesh




Morena



Ambah is a city and a municipality in Morena district in the state of Madhya Pradesh, India.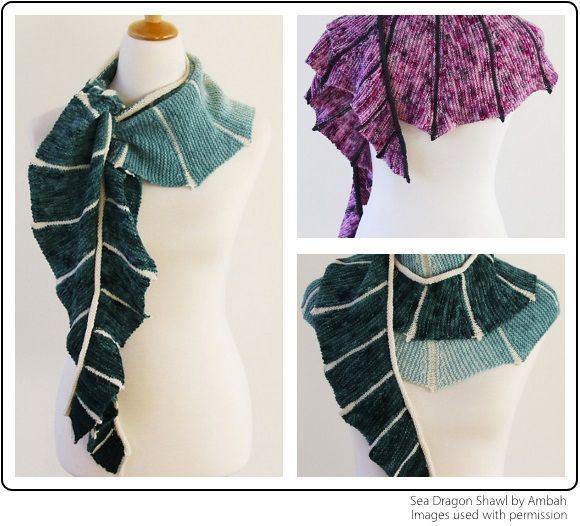 Ambah is located at 26.71°N 78.23°E? / 26.71; 78.23. It has an average elevation of 161 metres (528 feet). This area is located near the Chambal Ghat. River Chambal flows very near to Ambah and forms the border between M.P. & U.P. and M.P. & Rajasthan. It is famous for its ancient fort and Kakanmath temple.
Ambah is a well-developed town in Morena District. Ambah Autonomous PG college of Ambah is very famous in Chambal Region for its Geography Department and Education Standards. The nearest railway station is Morena (33 km from Ambah) which is on the way to Delhi.
Ambah lies on State Highway no. 2 of Madhya Pradesh. It is approximately at the midpoint of Bhind and Morena, two major district centers of Madhya Pradesh.
Mr. Satyapraksh of Bahujan Samaj Party is the present MLA from Ambah-Porsa Constituency.
It is also famous for Banjara Kua which has been built overnight. The dominant castes of Ambah are Brahmins and Thakurs(Kshatriyas). It was formerly known as AMBRISH NAGARI. The famous temple of Lord Shiva named Kakanmath is in Ambah block (it has archeological importance). This temple was made by Chandela kings.
Ambah Wikipedia
(,)http://www.glorysurgery.com/wp-content/uploads/ambah-young.jpg(,)http://image.slidesharecdn.com/kbuh2oqqrbkcaipqewhx-140629214239-phpapp02/95/ecobank-annual-report-2006-15-638.jpg%3Fcb%3D1404097194(,)http://resources3.news.com.au/images/2010/06/08/1225877/239211-ambah-young.jpg(,)http://loveforlife.com.au/files/Islamic%2520banking.jpg(,)http://transform.fairfaxregional.com.au/transform/v1/crop/frm/storypad-bCvXfzaDVsUYPixmi4vQd5/ea12b558-dd9d-4100-95ca-ee8911da08a9.JPG/r0_0_3648_2740_w1200_h678_fmax.jpg(,)http://cdn.fairfaxregional.com.au/silverstone-feed-data/294fadc6-6b6c-4103-91f3-9c6834c09ab0.jpg(,)http://www.craftsy.com/blog/wp-content/uploads/2013/08/full_3866_43663_Weinstock_1.jpg(,)http://lh5.ggpht.com/-9cEsR4R9Xd8/UztPudxwa_I/AAAAAAAAAVQ/84Pw9hsNFeM/s1600/IMG_20140312_113832.jpg(,)http://transform.fairfaxregional.com.au/transform/v1/resize/frm/storypad-yUj9amy7VV7LkJfLe7Bay3/b6bb720f-6f41-4414-8130-e2028b875d94.jpg/w1200_h678_fmax.jpg(,)http://i.ytimg.com/vi/Dh6AATRwyMM/maxresdefault.jpg(,)http://i.ytimg.com/vi/fgJhklRomIY/0.jpg(,)http://mw2.google.com/mw-panoramio/photos/medium/82382453.jpg(,)http://i.ytimg.com/vi/ClPY6ywlkNc/hqdefault.jpg(,)http://i.ytimg.com/vi/XXxkXy1Rlx4/0.jpg
(,)https://s-media-cache-ak0.pinimg.com/736x/c9/d1/f1/c9d1f1749dc5606347f1a2665988d877.jpg(,)http://ambah.co/wp-content/uploads/2014/05/vintage-prints-prizes.jpg(,)http://www.ambah.com.au/wp-content/uploads/2011/05/20000-leagues-under.jpg(,)http://1.bp.blogspot.com/-3agQrm3DA4E/VExm2uRpW6I/AAAAAAAACRs/bsbMal41254/s1600/SANY0011.JPG(,)http://i.ytimg.com/vi/Lhc5maZiz8U/0.jpg(,)http://i1.ytimg.com/vi/R0SIVRihGDc/0.jpg
(,)http://ambah.co/wp-content/uploads/2014/01/ceviche.jpg(,)http://photos.wikimapia.org/p/00/03/05/57/93_big.jpg(,)https://s-media-cache-ak0.pinimg.com/736x/86/9e/f6/869ef6c65d01b7794c0c5e3f73951af2.jpg(,)http://ambah.co/wp-content/uploads/2014/11/ambah-website-header-banner.jpg(,)http://s3-media3.fl.yelpassets.com/bphoto/kRXvc3vvzX7msSA9O19iaA/o.jpg(,)http://photos.wikimapia.org/p/00/03/05/57/96_big.jpg(,)http://i3.manchestereveningnews.co.uk/incoming/article594983.ece/ALTERNATES/s615/C_71_article_1334445_image_list_image_list_item_0_image.jpg(,)https://s-media-cache-ak0.pinimg.com/736x/a7/1b/0d/a71b0dc54a547c1ea11d59e71111355d.jpg(,)http://i.ytimg.com/vi/lbIlXEAVgS0/maxresdefault.jpg(,)http://i.ytimg.com/vi/nj7iT68XpNE/maxresdefault.jpg
(,)https://img1.etsystatic.com/015/1/5172013/il_fullxfull.430276029_h30s.jpg(,)http://www.facepaintingtips.com/shopp/wp-content/uploads/2010/08/July-workshop-demonstrations-small-.jpg(,)http://www.rajasthantrails.net/images/Teej-festival.jpg(,)http://www.rajasthantrails.net/images/Pushakr-Fair.jpg(,)http://i.ytimg.com/vi/OpnIU2LSEsM/0.jpg(,)http://i.ytimg.com/vi/ClPY6ywlkNc/0.jpg(,)http://i.ytimg.com/vi/BzNb1uF5ge0/0.jpg(,)http://www.facepaintingtips.com/shopp/wp-content/uploads/2010/02/ambah-heart-design.jpg
(,)http://cache1.asset-cache.net/gc/465799688-faiza-ambah-speaks-with-industry-gettyimages.jpg%3Fv%3D1%26c%3DIWSAsset%26k%3D2%26d%3DGkZZ8bf5zL1ZiijUmxa7QREQSMf2w9Wcvntl3%252FFju%252Fqhep%252BvodWDV4aBF%252BgHAl5FYDGf3IQcMJkS60hUjv0ClA%253D%253D(,)http://cache3.asset-cache.net/gc/465799668-faiza-ambah-speaks-with-industry-gettyimages.jpg%3Fv%3D1%26c%3DIWSAsset%26k%3D2%26d%3DGkZZ8bf5zL1ZiijUmxa7QfAsgBWrGR5n%252F4EQMaN12VnYBFyOThj%252F1DDt%252BMA0YIbEdc8cahmSSO79JqrEws5peg%253D%253D(,)http://cache2.asset-cache.net/gc/465799676-faiza-ambah-speaks-with-industry-gettyimages.jpg%3Fv%3D1%26c%3DIWSAsset%26k%3D2%26d%3DGkZZ8bf5zL1ZiijUmxa7QbmjOcxIPanMsbWsll8GT2tT8RK%252BXXIo4%252F7ZS2maf%252FYBWX2wriUzqRwXyGZZnOyTwQ%253D%253D(,)http://cache1.asset-cache.net/gc/465799662-faiza-ambah-speaks-with-industry-gettyimages.jpg%3Fv%3D1%26c%3DIWSAsset%26k%3D2%26d%3DGkZZ8bf5zL1ZiijUmxa7Qed1BOgfTwCjvQkGwgqVnaEoBCu%252FcpP24SS4aHEdbUvM9toBVUMl944bSWhir8%252FIUQ%253D%253D(,)http://samiksha.weeklynewsonline.com/Ambah/TCJAIN/images/img07.jpg(,)http://www.allteams.co.nz/Upload/UserMedia/Files/42265/2013.07.29/IMG_4663.jpg(,)http://i40.tinypic.com/34ishfn.jpg(,)https://pbs.twimg.com/profile_images/494322658863878145/sEZFq9g9.jpeg
(,)http://www.mapsofindia.com/maps/madhyapradesh/morena-city-map.jpg(,)http://im.hunt.in/cg/mp/About/Districts//morena-district.jpg(,)http://i.ytimg.com/vi/lbIlXEAVgS0/0.jpg(,)http://i.ytimg.com/vi/nj7iT68XpNE/0.jpg(,)http://i.ytimg.com/vi/e-nmIyMUj0g/hqdefault.jpg(,)http://i.ytimg.com/vi/UonFuH-SkL8/0.jpg(,)http://i.ytimg.com/vi/dgURBzjSkZg/0.jpg