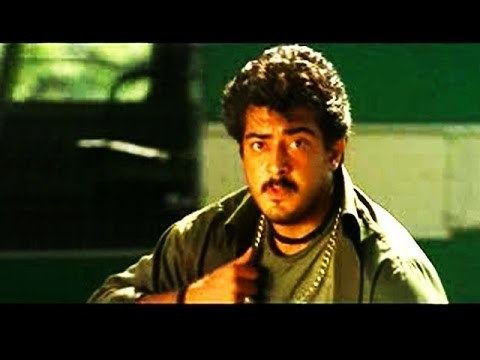 Vasu (Ajith) is a ruthless rowdy who lives in a cinema theater owned by Vinu Chakravarthy. He had a tortured childhood and wastes his days by drinking, fighting, and sleeping. It all starts when Vasu's friend Dhamu loses a reel of the movie Annamalai to Mohana (Shalini). Vasu and Mohana clash when Vasu attempts to retrieve the reel. Mohana's family are members of the police, headed by Birla Bose (Nasser), Mohana's father.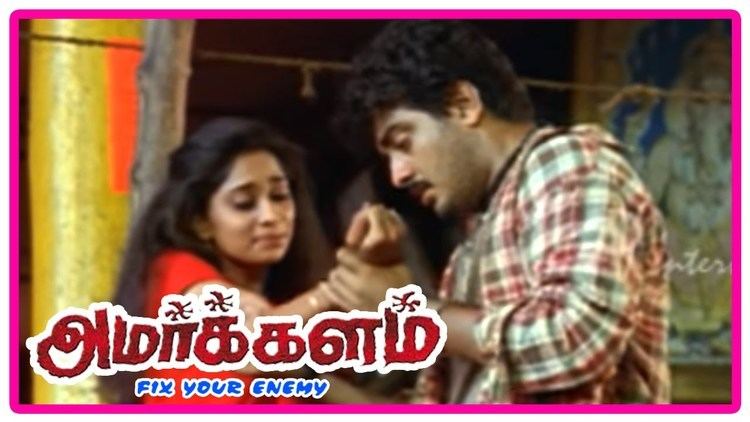 At this point, an ex-Mafia "Dada" who spent many years in jail because of Birla Bose, Tulasi Das (Raghuvaran), comes to the theater. He doesn't like Bose, and hires Vasu to kidnap Mohana. He cries out his woes in the song "Satham Illatha." Mohana falls in love with him, after hearing his pain.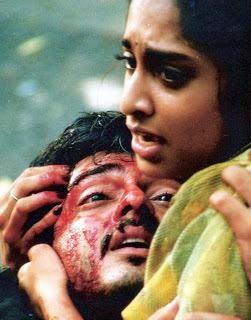 When Tulasi Das realizes Mohana loves Vasu, he hires Vasu further to pretend he loves her back. At first with Vasu it's just pretend, but then, he too begins to love her. Tulasi Das visits Birla Bose to inform him of his daughters love for a gangster and realizes that Mohana is indeed his daughter. A flashback showing the parted friendship between the two men and Ganga (Raadhika), Tulasi Das' wife, abandons him and their child when she comes to know that her husband is a don. Knowing that Mohana is his daughter, Tulasi Das instructs Vasu to give up his love. When Vasu refuses, Tulasi visits Mohana and tells her about his ploy and that Vasu's love for her was fake.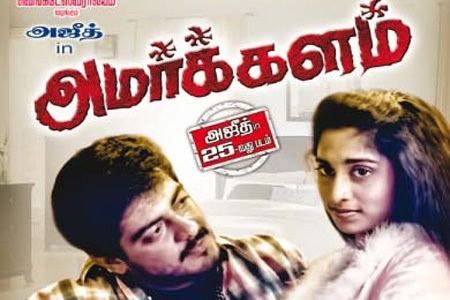 Eventually Vasu proves to Mohana that his love was true and unites with her after a clash between the cops and some goons of the locality.
The producers of the previous collaboration of Ajith Kumar and Saran during Kadhal Mannan, Venkateswaralayam had lost a lot of money on that film so Ajith insisted on doing another film for the studio. Saran initially approached Shalini, who was studying at the time and she refused but after a three-month pursuit, he finally got her to sign on as well. The role of Tulasi Das was initially offered to Amitabh Bachchan who accepted before later pulling out of the film.
The film began production in January 1999 and during the production of the film, the lead pair Ajith Kumar and Shalini fell in love and eventually got married in April 2000.
The film won predominantly positive reviews upon release with a reviewer describing the film as having an "okay storyline made very good because of its brilliant execution" whilst stating that the "climax is also very well-developed" and praising the performance of Ajith Kumar.
The film went on to become a large commercial success at the box office, extending the lead actor Ajith Kumar's success after his previous film Vaali. Ajith went on to purchase Saran a car as a token of gratitude for the success. Due to the success of the film, it was subsequently dubbed into the Telugu language with title Adbhutam and produced by V. Sathyanarayana. It was later remade in Kannada as Asura starring Shiv Rajkumar and Raghuvaran, who reprised his role, before there was also a 2004 version in Telugu titled Leela Mahal Center with Aryan Rajesh. A remake in Hindi featuring Vivek Oberoi was also reported by the director in 2002, however the project failed to materialize.
A digitally restored version of Amarkalam was released in May 2014 celebrating the 43rd birthday of actor Ajith Kumar.
The film's score and soundtrack was composed by Bharathwaj, with lyrics written by Vairamuthu.