Prime Minister

Justin Trudeau


Succeeded by

TBD




Spouse

Sarbjeet Sohi




Constituency

Ward 12




Party

Liberal Party of Canada



Preceded by

Mike Lake




Name

Amarjeet Sohi




Residence

Edmonton, Canada




Preceded by

Ward created




Role

Canadian Politician




Children

Navseerat Sohi








Profiles




Twitter




Preceded by

portfolio established



Amarjeet sohi wins election 2015 as mp canada
Amarjeet Sohi (Punjabi: ਅਮਰਜੀਤ ਸੋਹੀ) (born March 8, 1964) is an Indian-Canadian politician, currently the Member of Parliament for Edmonton Mill Woods and the Minister of Infrastructure and Communities in the federal Cabinet, headed by Justin Trudeau.
Contents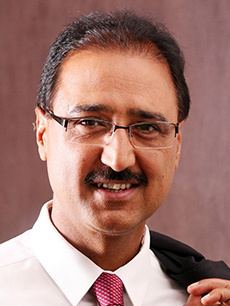 He was previously a member of the Edmonton City Council representing Ward 12, gaining his seat in the 2007 city of Edmonton election after finishing 4th place in the previous election, narrowly beating out strong community advocate Chinwe Okelu following the retirement of Terry Cavanagh.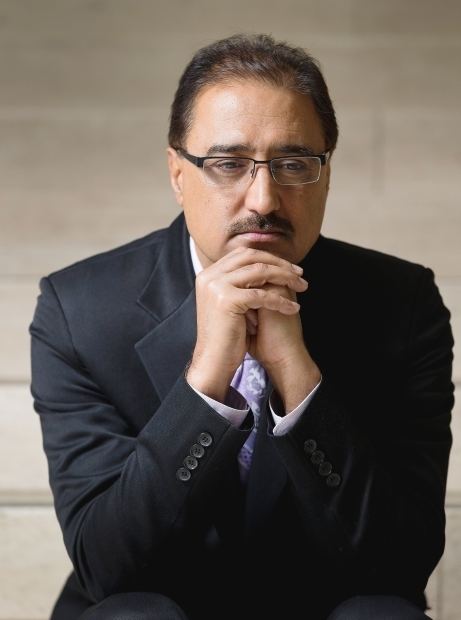 The honourable amarjeet sohi minister of infrastructure communities visits canadian port of entry
Early life and background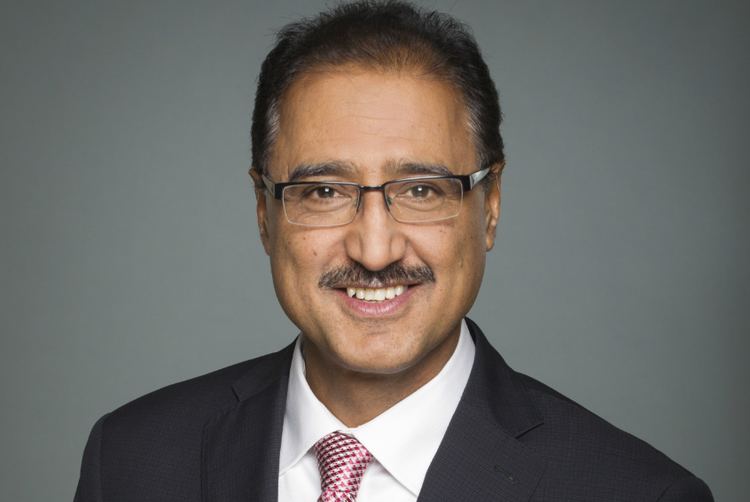 Sohi was born in 1964 in the farming community of Banbhaura, Sangrur district in the Indian state of Punjab. Sponsored by an elder brother, he emigrated to Edmonton in 1981. Initially speaking almost no English, Sohi took ESL classes and enrolled at Bonnie Doon High School in Edmonton. He joined a local Punjabi literary society and became an actor and playwright in a Punjabi theatre group.
By the early 1980s, the Khalistan movement, led by Sikhs demanding a homeland for themselves within India, had become very active, attracting support from many of the Sikh diaspora in Canada. The movement soon developed into the Punjab insurgency, which polarised the Sikh community in Canada between fundamentalist Khalistani separatists and moderates. The extremism of the Khalistan supporters further increased following the Indian Army's 1984 assault on the Golden Temple, the holiest Sikh shrine, which resulted in the assassination of Indian Prime Minister Indira Gandhi by her Sikh bodyguards that October; this was followed by the bombing of Air India Flight 182 over the Atlantic Ocean in 1985, which killed all on board.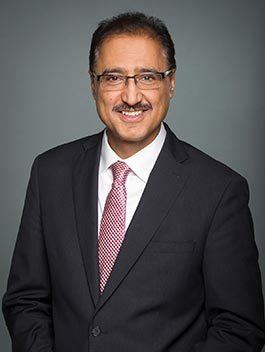 While Sohi and his family opposed the human rights abuses inflicted by the Indian government, they remained moderate and anti-fundamentalist. Himself non-religious, Sohi refused to wear a turban or a beard. The theatre group Sohi was involved in opposed both fundamentalism and the repressive actions of the Indian government. "I became more involved, speaking out against extremism," Sohi said. "Our goal was to oppose Sikh fundamentalism on the one hand, but also to oppose state oppression."
Political activist and prisoner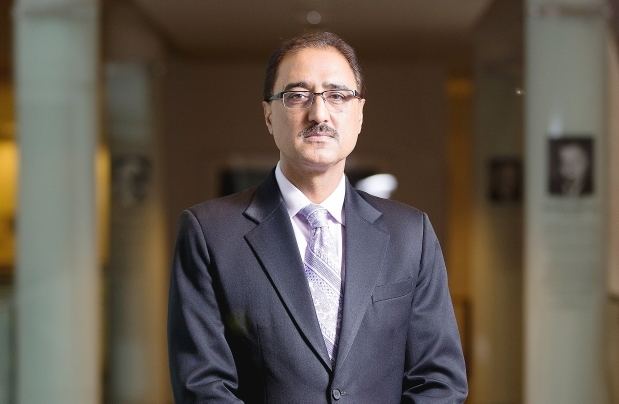 In 1988, Sohi returned to India to study with a noted Punjabi playwright and reformer, Gursharan Singh. He soon joined an activist group advocating land reform in Bihar, one of India's poorest states and dominated by large landowners. That November, Sohi went to a village in Bihar to organise a local protest, but was arrested the night before when police raided the village. "When they saw me, a Sikh, there from Punjab and from Canada, they said, 'We must have a terrorist here.'," Sohi recalled.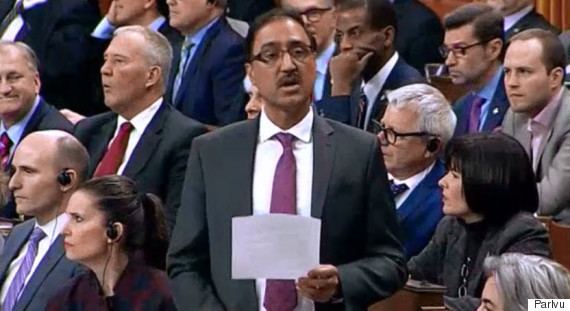 Immediately after his arrest, Sohi was taken to a local police station, where he was relentlessly interrogated and tortured for the next week with repeated beatings, sleep deprivation and threats against his family. When he told his story to a district magistrate who had arrived to question him, she fortunately believed him and stopped the interrogations, permitting him to present his case in court though he was denied legal counsel. As Sohi had kept his Indian citizenship, he was denied access to Canadian diplomatic officers and held under India's Terrorist and Disruptive Activities (Prevention) Act (TADA). An anti-terrorism law passed as a result of the Punjab insurgency, it allowed suspects to be detained for up to two years without being charged. State authorities falsely accused Sohi of being a trained Khalistan fundamentalist who had arrived in Bihar to train Naxalite insurgents, claiming that his arrest established the presence of an international terrorist network and that he had been arrested in possession of a gun and ammunition supplied by Pakistan; the state director-general of police issued a statement to The Hindu to that effect.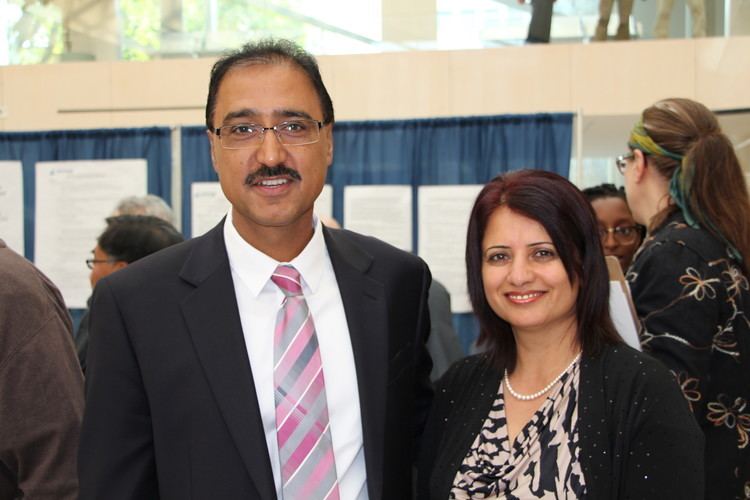 After his court appearance, Sohi was transferred to Gaya Central Prison in the city of Gaya, where he was kept in solitary confinement for the next 18 months. He was placed in a cell with a small window and no bed; he slept on a single blanket on the floor, using another to cover himself. "The food was horrible. A couple of chapatis in the morning. Some lentil stew in the evening with a couple of rotis. No vegetables or any meat." Initially, Sohi said he felt dazed and without energy. "I was traumatized. I wasn't in any right frame of mind." After four months, his father and brother were allowed to visit. "My father was a very strong man. I had never seen my father cry before in my whole life. But I saw tears in my dad's eyes. I saw the pain and the emotion in his eyes that I had never seen before. You forget the physical pain and the torture, but I will never forget that." Sohi managed to maintain his reason by making friends with the prison guards, and got a message out to the local newspapers through one of them, announcing he was going on a hunger strike for better food and library privileges. After a week of fasting, Sohi's family were permitted to send him money, which he used to buy food from outside the prison; he was also allowed to use the prison library. "I had no hope whatsoever that I would ever be able to get out," he said. "What kept me alive, what made a difference, was access to the library and access to the newspapers."
Indian and Canadian journalists and activists, including members of Amnesty International, soon picked up Sohi's story. Through Conservative MP and human rights defender David Kilgour, Sohi's brother and sister-in-law pressured the Canadian government to exercise influence. The Canadian intelligence services informed the Indian government that Sohi posed no threat. Attempting to save themselves embarrassment, the Bihar police persisted in claiming Sohi to be a terrorist, variously charging him with links to Pakistani terrorists, Naxalite insurgents and to the Tamil Tigers. Finally, the 1990 legislative elections in Bihar brought a change of government, and a new state prosecutor reviewed Sohi's case, ordering it to be dismissed as there was "a lack of evidence against Mr. Sohi and also his prosecution is against [the] public policy of the state." After 21 months in prison, 18 of them in solitary, Sohi was released to his parents' home in Punjab on July 9, 1990. After thanking those in Bihar who had helped him, Sohi returned to Edmonton.
He has lived in southeast Edmonton since then, and is married with one daughter. Prior to his election to City Council, Sohi worked for the Edmonton Transit System as a bus driver.
City Council
In Amarjeet Sohi's first municipal campaign 2004 Edmonton municipal election, he finished fourth behind incumbents Dave Thiele and Terry Cavanagh, along with Chinwe Okelu. Sohi's second campaign was successful, and he won a Council seat in Ward Six in 2007. On Council, Sohi has served as a member of the Edmonton Police Commission, as Vice President of the Alberta Urban Municipalities Association, and as Council sponsor for Safedmonton, a citywide committee working on community solutions for crime prevention. Sohi carried this work forward as advisor to the REACH Edmonton Council for Safe Communities.
Sohi has also held the Council portfolio for Multiculturalism, and has championed the Racism Free Edmonton initiative. He has also sponsored or co-sponsored Council initiatives on Seniors and on Poverty Elimination, and has recently co-launched an initiative to end gender-based violence.
After completing two terms as a Councillor, it was widely acknowledged that Sohi was contemplating a mayoral run in the 2013 municipal election. Sohi ultimately announced that he would not enter the race and would instead seek re-election for his Ward 12 seat.
Awards
During his time on Council, Sohi has received several awards in recognition of his community leadership. He has received the Edmonton Interfaith Advocate Award and the John Humphrey Centre's Human Rights Advocate Award for promoting welcoming and inclusive communities. In 2015, Sohi received the Man of Honour, Exemplary Leadership Award from the Centre to End All Sexual Exploitation in recognition of his work to end gender discrimination and violence and the Edmonton Mennonite Centre for Newcomers Recognizing Immigrant Success in Edmonton (RISE) Lifetime Achievement award.
Federal politics
In February 2015, Sohi was acclaimed as the Liberal candidate for Parliament in the newly created Edmonton Mill Woods riding. Sohi officially launched his campaign in June 2015 at a large rally with Justin Trudeau in Mill Woods. Sohi's campaign emphasized the importance of federal leadership to address big-city and infrastructure challenges. Sohi was also sharply critical of the Harper government's approach to citizenship, multiculturalism, and immigration policy.
The nomination contest in Edmonton-Mill Woods was the subject of a minor controversy prior to Sohi's acclamation. Varinder Bhullar was disqualified following alleged violations of Liberal Party membership rules. Bhullar claimed the party disqualified him after he refused to step aside in favor of Sohi, the party's preferred candidate.
On October 19, 2015, after a longer than average 78-day federal election campaign, Sohi was declared elected as the Member of Parliament for Edmonton Mill Woods. Per the initial count, Sohi received 41.2% of the popular vote and won by a margin of 79 votes. Conservative candidate Tim Uppal successfully argued for a judicial recount of the results. The recount was held on October 29 and increased Sohi's margin of victory to 92 votes.
Minister of Infrastructure and Communities
Sohi was appointed Minister of Infrastructure and Communities in Justin Trudeau's first cabinet on November 4, 2015.
References
Amarjeet Sohi Wikipedia
(Text) CC BY-SA