9.1

/

10

Alchetron

8.2

Rate This





Genre

Action, Comedy, Drama




Duration




Language

Hindi






Director

Manno Desai




Release date

January 7, 1977 (India)




Country

India







Release date

7 January 1977




Writer

Smt. Jeevanprabha M. Desai (story), Kader Khan (dialogue), Prayag Raj (screenplay), Pushpa Sharma (story), K.K. Shukla (scenario)




Songs

Ye Sach Hai Koi Kanhani Nahin




Cast

Vinod Khanna

(Amar),

Rishi Kapoor

(Akbar),

Amitabh Bachchan

(Anthony),

Parveen Babi

(Jenny),

Shabana Azmi

(Laxmi),

Neetu Singh

(Dr Salma Ali)

Amar akbar anthony superhit comedy film amitabh bachchan vinod khanna rishi kapoor
Amar Akbar Anthony (Hindi: अमर अकबर अन्थोनी) is a 1977 Indian action comedy film, produced and directed by Manmohan Desai, and written by Kader Khan. The film, which is based on the lost and found theme, is about three brothers separated from their parents and each other in childhood, and raised in three different faiths, Hinduism, Islam and Christianity. They unite in their youth to fight a common villain. It was the biggest blockbuster of 1977, and won several awards at 25th Filmfare Awards including Best Actor, Best Music Director and Best Editing. Amar Akbar Anthony was Desai's first film as an independent film producer.
Contents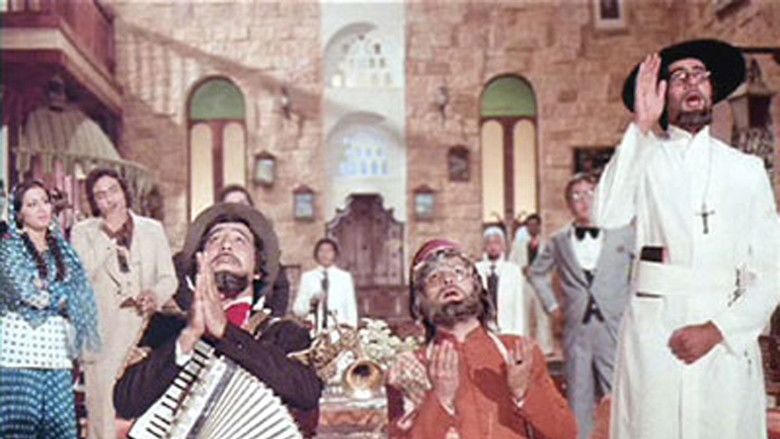 The film stars three actors: Amitabh Bachchan (as Anthony Gonsalves), Vinod Khanna (as Amar Khanna) and Rishi Kapoor (as Akbar Allahabadi). Each of the heroes had an affiliation with a heroine; these women were played by Parveen Babi, Shabana Azmi and Neetu Singh. Nirupa Roy, Pran and Jeevan played supporting roles. The music was composed by Laxmikant-Pyarelal. Kishore Kumar sang for Bachchan and Mohammed Rafi sang for Kapoor. The soundtrack was one of Mukesh's last soundtracks with Laxmikant-Pyarelal. Anand Bakshi was the lyricist.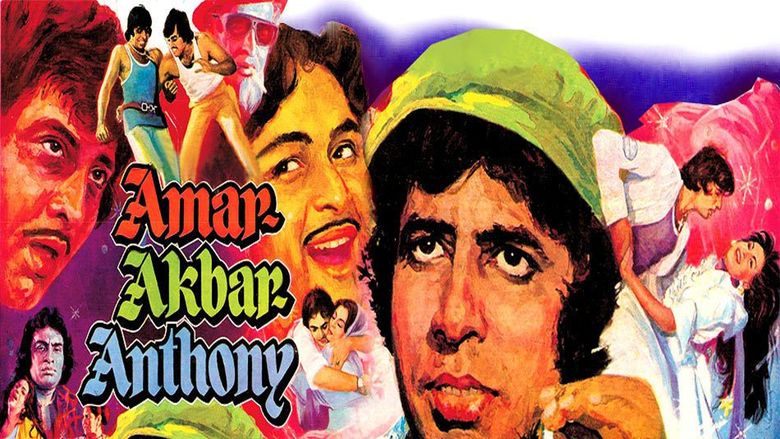 The film about religious tolerance became a landmark in Bollywood masala films. It also had a lasting impact of the pop culture, with its catchy songs, one-liners and the character of Anthony Gonsalves played by Amitabh Bachchan. It was later remade in Tamil as Shankar Salim Simon (1978), in Telugu as Ram Robert Rahim (1980) and in Malayalam as John Jaffer Janardhanan (1982).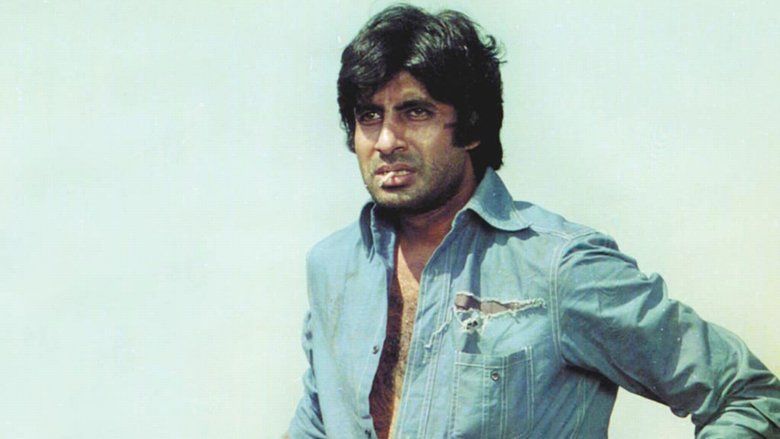 Plot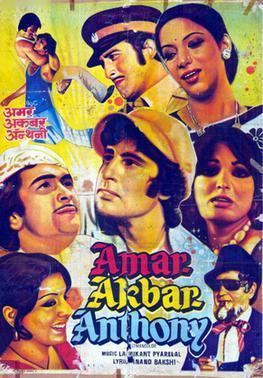 A chaffeur named Kishanlal (Pran) takes the blame for a fatal hit-and-run accident committed by his employer, the notorious mob boss Robert (Jeevan), on the assurance that his family's income will be tripled and their welfare looked after. He returns from prison to find his wife Bharati (Nirupa Roy) suffering from tuberculosis and his three sons starving. Seeking help from Robert for the sake of his family, he is ridiculed, humiliated and repudiated, until he turns on Robert and tries to kill him. Making his escape, Kishanlal inadvertently takes a car containing a shipment of gold bullion. Robert's goons give chase as Robert wants the gold back.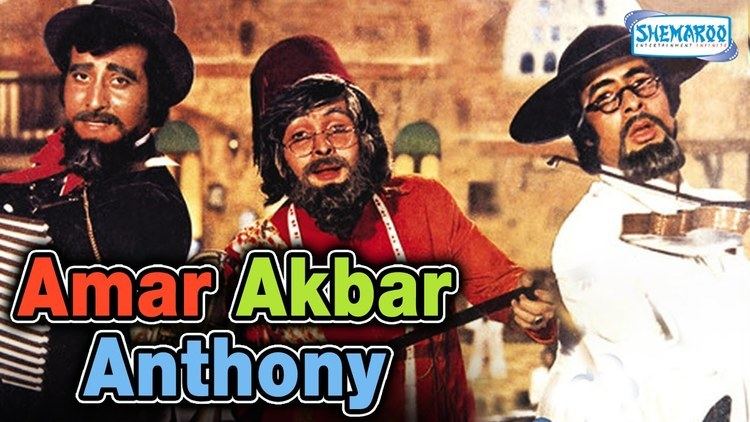 Kishanlal goes home to rescue his family – only to find his wife's suicide note. Unknown to him, she fails and is struck blind. Kishanlal leaves his sons in a public park (at the foot of a statue of Gandhi) in order to draw off the pursuing goons to keep the boys away from harm. In the car chase that follows, he crashes and is presumed dead by the witnessing police, but is revealed to have survived. But by the time he returns to the park with the gold, his three sons have vanished. Amar (the middle son) has been nearly ran over by Robert's goons and rescued by a Hindu policeman; a Muslim tailor finds Raju (the youngest) and adopts him, naming him Akbar; and a Catholic priest (Nazir Hussain) finds Anthony (the oldest) asleep on the steps of his church and took him under his care.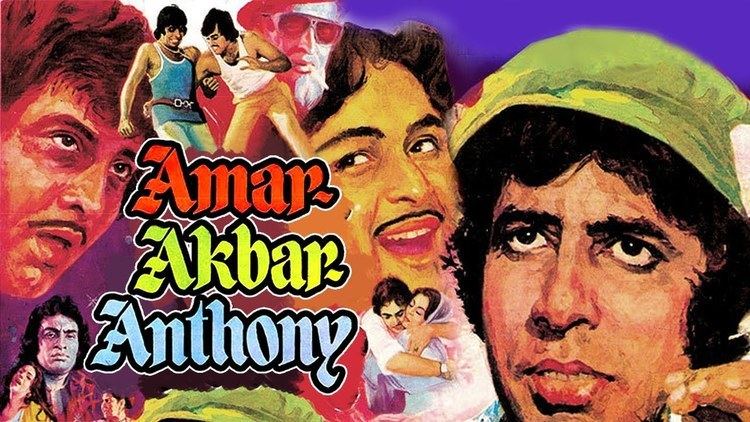 After 22 years, Amar (Vinod Khanna) becomes a policeman; Akbar (Rishi Kapoor) becomes a singer, and Anthony (Amitabh Bachchan) becomes a likeable, socially conscious scamp who runs quasi-legal operations and makes God his 'partner' by donating half his income to charity. The three meet when they donate blood for a hit-and-run victim, unaware that they are related and that the recipient is their biological mother Bharati, who is currently selling flowers.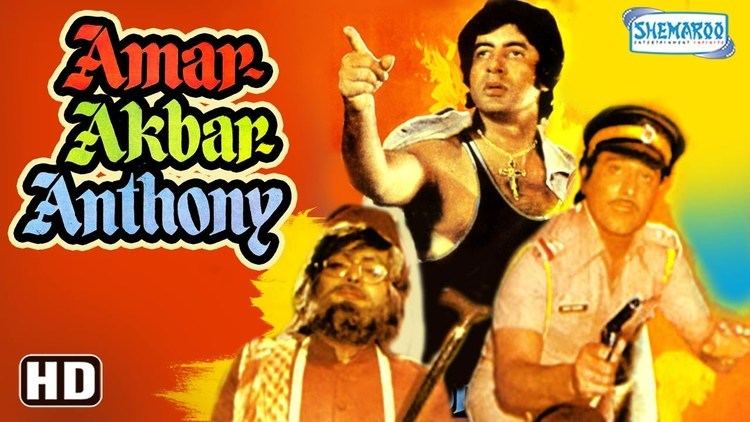 In the meantime, Kishanlal used his gold to create his own criminal syndicate, destroying Robert's business and forcing a penniless Robert to work for him at a nearby dock. He also took in Robert's daughter Jenny (Parveen Babi) as his niece before sending her to school in Europe. Robert becomes delighted to hear from Kishanlal that Jenny will return, but is distraught that Kishanlal won't let him see her, as he's still angry at Robert for making him lose his family. Eventually, the police arrives near Kishanlal's dock, forcing Kishanlal and his gang to disperse away from the scene. This allows Robert to escape away with another shipment of gold bullion, regaining his former place as mob boss and becoming Kishanlal's rival, determined to retrieve Jenny for himself and get back at Kishanlal for ruining his criminal empire.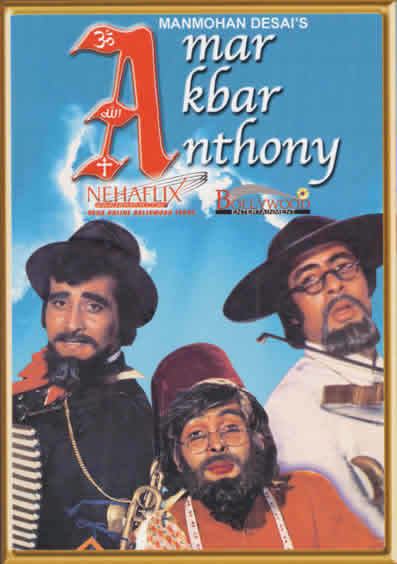 During the tide, each of the sons fell in love with the women they find: Akbar falls in love with his neighbor doctor Salma Ali (Neetu Singh), much to disapproval of Salma's father Tayyaib Ali, who later gives his blessings after Akbar saves him and Selma from a house fire. Amar falls in love with a one-time crook named Laxmi (Shabana Azmi), taking her and her grandmother to his home after arresting her abusive stepmother. Also, Anthony falls in love with Jenny after meeting her in church. Around the same time, Bharati regains her sight at a Diwali festival in honor of Sai Baba hosted by Akbar, whom she recognized as her youngest son Raju.
However, things get out of hand when Kishanlal is double-crossed by one of his bodyguards named Zubesko, who betrays Jenny to Robert in exchange for getting her hand in marriage, resulting Anthony's adoptive father to be murdered by Robert when he tries to stop them. Also, while witnessing Jenny's kidnapping, Laxmi ends up being kidnapped by her abusive brother Ranjeet, who is working for Robert. In their pursuit of justice against Robert, the brothers soon discover their mutual heritage with each other along with Kishanlal and Bharati, reuniting the family once again.
Working together, the three brothers form a plan to bring Robert and his gang to justice. Posing as an elderly tailor, a one-man band, and a priest, the three brothers and Salma infiltrate into Robert's mansion, where Salma helps Jenny and Laxmi escape while the brothers finally reveal themselves and defeat Robert and the mobsters before sending them to jail for good.
Despite justice being served for Robert and his gang, Kishanlal is sent back to prison for his past crimes, much to Bharati's dismay. However, Kishanlal comforts Bharati by telling her that their sons are reunited and have grown up, which is the only thing that matters to him the most. Kishanlal is then briefly released from his cell to share a heartfelt hug with his sons. The film ends with the three brothers and their loved ones happily riding into the sunset.
Cast
Vinod Khanna as Inspector Amar Khanna, the second son (raised as a Hindu)
Rishi Kapoor as Akbar Allahabadi/Raju, the third son (raised as a Muslim)
Amitabh Bachchan as Anthony Gonsalves, the first son (raised as a Christian)
Shabana Azmi as Laxmi, a common thief and Amar's love interest
Neetu Singh as Dr. Salma Ali, Akbar's neighbor doctor and love interest
Parveen Babi as Jenny, Robert's daughter and Anthony's love interest
Nirupa Roy as Bharati, mother of the three sons
Pran as Kishanlal, father of the three sons
Jeevan as Robert, the mob boss
Jeevan also portrayed Albert, Robert's estranged brother
Nazir Hussain as the church priest and Anthony's foster father
Ranjeet as Ranjeet, Laxmi's abusive brother
Helen in a special appearance
Yusuf Khan as Zubesko, one of Kishanlal's former bodyguards
Scripting
Prayag Raaj wrote the film's screenplay, with Kader Khan writing the dialogues. In a famous sequence, Anthony Gonsalves' jumps out of a large easter egg, wearing a black tuxedo complete with a top hat, monocle and umbrella. He speaks one of the most famous nonsensical dialogues in a mock accent, "you are a sophisticated rhetorician intoxicated with the exuberance of your own verbosity," This was in part taken from 1878 speech by British politician Benjamin Disraeli, who made it while referring to another politician, W. E. Gladstone. The character Anthony Gonsalves played by Amitabh Bachchan was named after noted music arranger by the same name, whose pupils included R D Burman and Pyarelal of Laxmikant-Pyarelal, the composer duo of the film.
Filming
The film was scheduled in such a way that the entire cast, which included the leading stars of time, didn't have to shoot together, except for the climax sequence and the title song, "Anhony Ko Honi", where they all performed together. It was shot over a period of a month at Ranjit Studios in Mumbai. However, the shooting went beyond this period, so Rishi Kapoor and Shabana Azmi had to leave towards the end for other films, hence their scenes were shot separately.
The film's "mirror band-aid" scene was shot while director Manmohan Desai was absent. When Amitabh Bachchan was rehearsing the scene, Desai was committed to shooting the climax of Parvarish in another part of the same studio. He returned to find the scene shot. Some of the crucial scenes were shot at Mount Mary Church in Bandra, Mumbai.
Themes and allusions
Desai's magnum opus extends religious pluralism, secular nationalism and also clear secularism motifs albeit complete with Bollywood masala. Three children were separated from their father on the Independence Day (15 August) who leaves them in a park under a statue of Mahatma Gandhi. These kids are subsequently raised by different parents, one grows up to become Anthony Gonsalves (Amitabh Bachchan), a Goan Christian, Amar Khanna (Vinod Khanna), a Hindu police officer, while the third and youngest child raised by Muslim parents, becomes Akbar Allahabadi (Rishi Kapoor), a Qawwali-singer. Their reunion in the end, completes the nationalistic allegory.
In a crucial scene on the opening titles appear, three brothers of different religions, unknowingly donated blood to a blind woman, who is their mother, and are all united in the end, suggesting what was lost at independence, can be gained. The final dance number, "Honi Ko Anhoni Karde", which leads to films' climatic sequence, shows a masquerade song with the entire cast at villain's den. It highlighting that three religions are "pillars of the nation" and when they work together, they can beat any evil, their common villain in this case.
The stereotype of suffering and self-sacrificing mother is also highlighted by some authors, played by actress Nirupa Roy, who regularly played such roles during the period. However, in her self-sacrificing streak, when she is afflicted to tuberculosis, she tries to commit suicide so that she doesn't become a burden to her family. However, this transgression of attempting to abandon her three young sons calls for a suitable punishment in the narrative and she loses her eyesight.
Soundtrack
The soundtrack was composed by Laxmikant-Pyarelal, and the lyrics were penned by the veteran Anand Bakshi. The soundtrack of the movie proved as popular and successful as the movie itself. The vocals of the songs again have been given by some of the biggest names in the Indian music industry: Mohammed Rafi, Mukesh, Kishore Kumar, Mahendra Kapoor, Lata Mangeshkar, Shailender Singh and Amitabh Bachchan (sang in the song "My Name is Anthony Gonsalves"). For the song, "Humko Tumse Ho Gaya Hai" four leading playback singers, Mohammed Rafi, Lata Mangeshkar, Kishore Kumar, and Mukesh sang together for the first and only occasion. The film also features a comical qawwali, "Parda Hai" (There is Veil) sung by Mohammed Rafi. Desai had originally settled for the name "Anthony Fernandes" for Christian character to be played Amitabh Bachchan, though when he met lyricist Anand Bakshi, and the song "My name is Anthony Fernandes" was written, it didn't go well with music directors, Laxmikant-Pyarelal. That is when composer, Pyarelal recalling his violin teacher, composer Anthony Gonsalves, suggested an alternative Anthony Gonsalves, which was finalised.
Shahid Khan of Planet Bollywood gave 9 stars stating, "Overall, Amar Akbar Anthony is one of the finest examples of an album where the list of playback singers matches the star-power in the film".
The vinyl record was released on Polydor and was the first coloured LP: It was pink.
Release and promotion
The Emergency period declared in 1975, delayed the release of Desai's films, as a result in 1977, when Emergency was lifted, four of films, were released in the same year, this included, Dharam Veer, Chacha Bhatija, Parvarish and Amar Akbar Anthony. Incidentally, all of them were amongst the top-grossing films of the year.
Film expert Rajesh Subramanian explains one of the earliest film merchandising strategy started with Amar Akbar Anthony. Three large Erasers with the photographs of Vinod Khanna, Rishi Kapoor and Amitabh Bachchan, was sold in the market. It was a rage among school students. Posters, postcards and song booklets of the film adorned the shops. Men started sporting a metal cross around their neck. Even colourful vests (worn by Amitabh Bachchan in the film) became a vogue.
Reception
It grossed ₹155 million (equivalent to ₹3.0 billion or US$47 million in 2016) at the box office, was declared a blockbuster, and subsequently became the highest grossing Bollywood film at the Indian Box Office for the year 1977.
Awards and nominations
1977(25th) Filmfare Awards
Best Actor: Amitabh Bachchan
Best Music Director: Laxmikant-Pyarelal
Best Editing: Kamlakar Karkhanis
Filmfare Nomination for Best Movie Award
Filmfare Nomination for Best Director: Manmohan Desai
Filmfare Nomination for Best Lyricist: Anand Bakshi for the song "Parda Hai Parda"
Filmfare Nomination for Best Male Playback Singer: Mohammed Rafi for the song "Parda Hai Parda"
References
Amar Akbar Anthony Wikipedia
(Text) CC BY-SA
Amar Akbar Anthony IMDb
Amar Akbar Anthony Rotten Tomatoes
Amar Akbar Anthony themoviedb.org