Covid-19
5 ft 4 in (1.63 m)




Brown




Brunette




Alysha Castonguay




Alysha Sandra Castonguay


February 26, 1987 (age 28)Woonsocket, Rhode Island (

1987-02-26

)


Miss Rhode Island Teen USA 2002 Miss Teen America 2003Miss Teen Galaxy 2005 Miss Rhode Island USA 2009




Miss Teen USA 2002Miss USA 2009




University of Rhode Island


Carrie Prejean, Meagan Winings, Laura Chukanov, Kristen Dalton, Brooke Daniels
Meagan Winings, Laura Chukanov, Kristen Dalton, Carrie Prejean, Vanessa Semrow
Alysha Castonguay (born February 26, 1987) is a beauty pageant contestant from Woonsocket, Rhode Island who competed in the Miss USA pageant in 2009. She also competed in the Miss Teen USA pageant in 2002.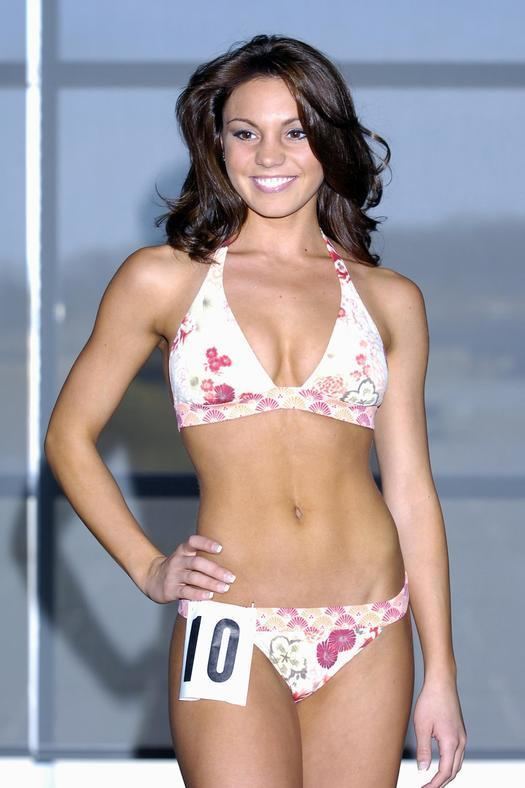 Castonguay was the Miss Rhode Island USA 2009 delegate and was previously Miss Rhode Island Teen USA 2002, placing as in the top ten at the Miss Teen USA 2002 pageant. She has also held the Miss Teen America 2003 and Miss Teen Galaxy 2005 titles.
Castonguay was a New England Patriots Cheerleader for 2 seasons, from 2006-2008.
Alysha Castonguay is the daughter of James and Dawn Castonguay. The oldest of three siblings, Castonguay has a younger sister Jennifer, and a younger brother James.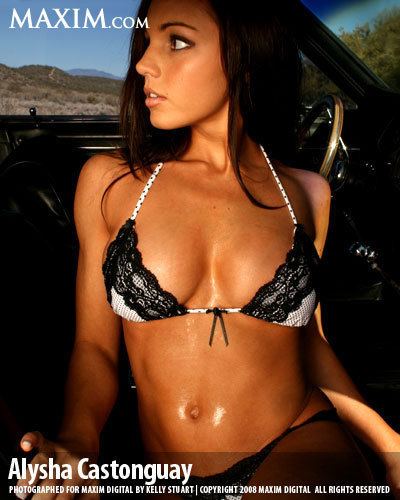 Castonguay graduated from Woonsocket High School with honors in 2005, excelling in theatre arts, gymnastics, and cheerleading. Castonguay attended University of Rhode Island from 2005–2006, majoring in elementary education. She was a cheerleader for the University's Rams football and basketball teams. After completing one semester she left to pursue cheerleading at a professional level.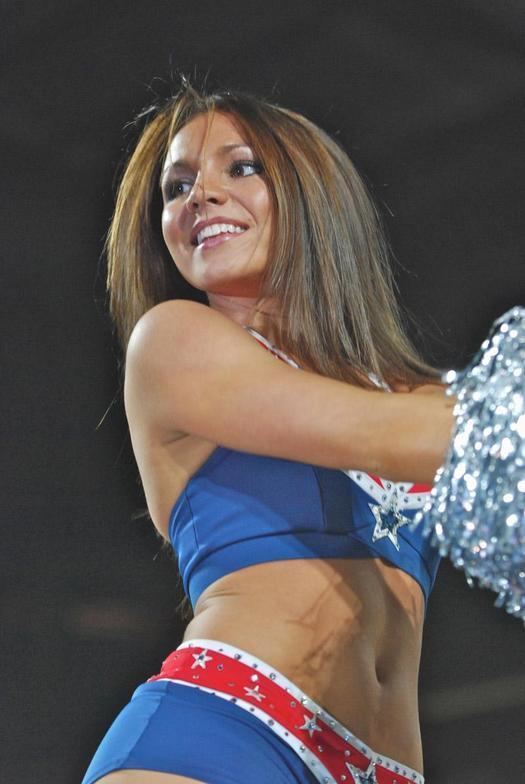 Castonguay won the Miss Jnr Teen America title in 2000. In 2001 she won the Miss Rhode Island Teen USA 2002 title. At fourteen, she was one of the youngest winners of that title. The following year she competed in the Miss Teen USA 2002 pageant and placed in the top ten, the first placement for a teenager from Rhode Island in ten years.
The following year she won the Miss Teen America title and was crowned by outgoing titleholder Lacey Minchew. She also won the Miss Teen Galaxy title in 2005 and in 2008 competed for and won the Miss Rhode Island USA 2009 title. This was the first time that three successive Miss Teen USA state titleholders (Amy Diaz, Miss Rhode Island Teen USA 2001, and Castonguay and now Primavera) had won successive Miss USA state titles. In 2009 Castonguay crowned Kristina Primavera who succeeded her in 2003 as Miss Rhode Island Teen USA 2003, continuing the trend of repeated successive crownings.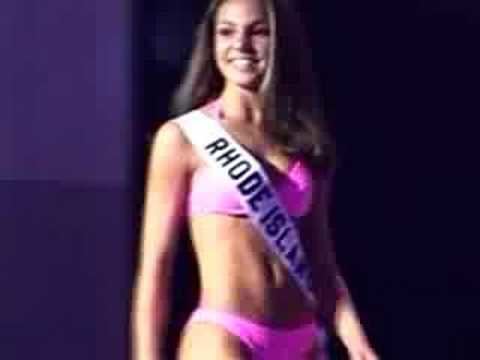 Castonguay represented Rhode Island at the Miss USA 2009 pageant in Las Vegas, Nevada on April 19, 2009 where she competed against her Miss Teen America predecessor Lacey Minchew (now Miss Louisiana USA 2009) and fifty other delegates.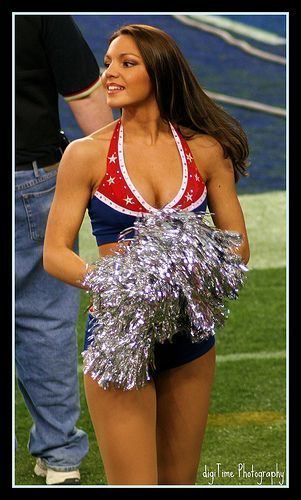 In Spring of 2006 Castonguay auditioned for and was selected to be part of the 24 member New England Patriots Cheerleaders. She was a member of the team for two seasons. During that time, she traveled around New England making appearances for charitable causes and corporate events. Castonguay was one of six Patriots cheerleaders that traveled overseas on the OSG (Operation Season's Greetings) Tour to entertain and meet U.S. Military troops stationed in England, Germany, Iraq and Turkey. For the 2008 edition of the Patriots Cheerleader Swimsuit calendar, Castonguay was on the cover with teammate Meghan White. In 2008 she was also featured in Maxim Magazine with two teammates, as well as Muscle and Fitness magazine with three other teammates.
Alysha Castonguay Wikipedia