5.4

/

10

Alchetron

Rate This




Film series

Alpha and Omega




Story by

Ben Gluck, Steve Moore




Country

United States






Genre

Animation, Action, Adventure




Initial DVD release

October 7, 2014 (USA)




Duration




Language

English






Director

Richard Rich Anthony Bell




Release date

October 8, 2013 (2013-10-08)




Based on

Characters created by Steve Moore Ben Gluck




Writer

Ben Gluck (characters), Tom Kane, Steve Moore (characters)




Directors

Richard Rich, Anthony Bell




Cast

Chris Carmack

(Garth (voice)),

Danny Glover

(Winston (voice)),

Kevin Sussman

(Shakey (voice)),

Vicki Lewis

(Eve (voice)),

Eric Price

(Mooch (voice)),

Brian Donovan

(Salty (voice))


Similar movies

Alpha and Omega movies, Related Richard Rich movies



Alpha and omega 2 a howl iday adventure sequel announced
Alpha and Omega 2: A Howl-iday Adventure (also known as Alpha and Omega 2) is a 2013 American computer-animated comedy/adventure film, and the sequel to the 2010 film Alpha and Omega. The film was originally planned for a theatrical release, but was released direct to video instead on October 8, 2013 and was directed by Richard Rich and Anthony Bell. A second sequel, Alpha and Omega 3: The Great Wolf Games, was released in March 25, 2014 and Alpha and Omega: The Legend of the Saw Tooth Cave was released on October 7, 2014.
Contents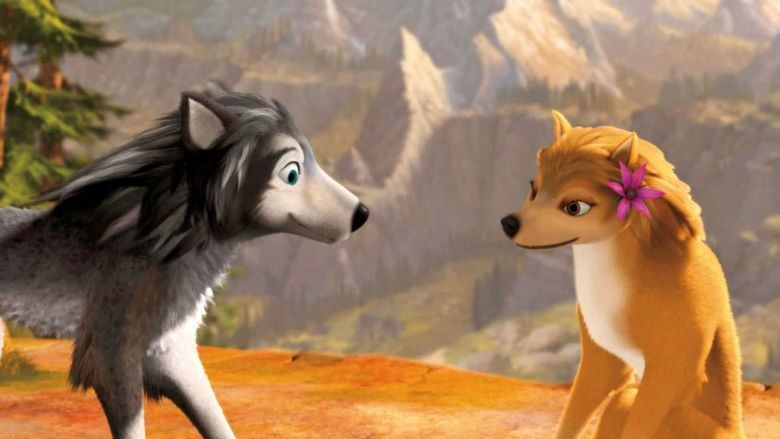 Kate & Humphrey and their 3 wolf cubs (Stinky, Claudette and Runt) are happily preparing to celebrate their first winter together when their smallest cub, Runt, mysteriously disappears. They must now go on a new journey across the wilderness to find and bring back Runt before the winter snows block their way home. It's their greatest adventure yet, filled with action and suspense as well as plenty of the humor and heartwarming moments that were delivered in the first theatrical release. While their adventure does not end exactly as planned, Kate & Humphrey discover that "Home is where the Family Is."
Plot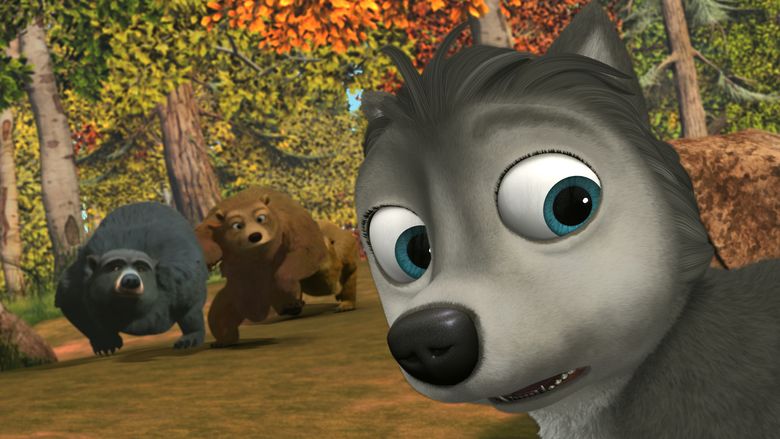 Kate and Humphrey are eager to spend the upcoming winter with their family. Their three pups Stinky, Claudette and Runt are playing, when they are attacked by a big grizzly bear, but are saved by rogue wolves, however Runt vanishes. Once word about Runts disappearance is brought to the pups family, they look for Runt, but they spy rogue wolves having captured Runt heading to Banff National Park, home to the rogue wolf pack. Kate and Humphrey venture while the others go to organize the rest of the pack.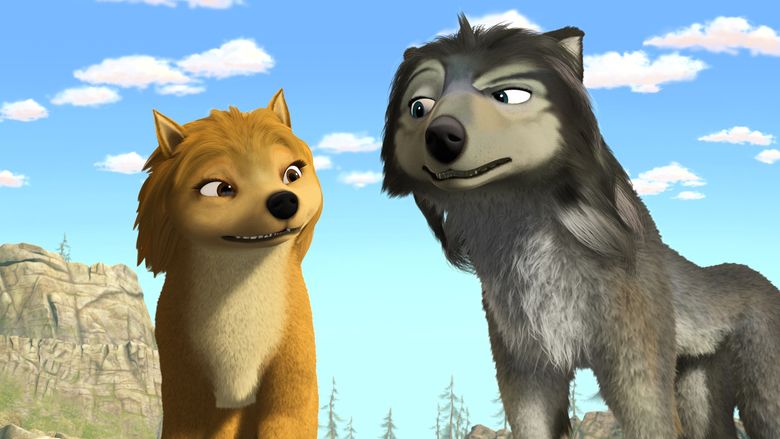 At Banff, Runt is taken to the rogues' leader, King to be used as bait to trap some of the Jasper wolves. King's daughter Princess takes care of Runt like he was her own pup. Kate and Humphrey are forced to postpone their search for Runt due to a storm. Back at their den, Stinky and Claudette sneak out to help their parents search for Runt.
The next day, Kate and Humphrey meet Marcel and Paddy. After following their parents trail, Stinky and Claudette find them and join them in the search. On the way, they meet a lost grizzly cub who was separated from his mother. At first, Humphrey wont help due to his previous experience with a bear cub, but then relents. Meanwhile, the rest of the wolf family are searching for Stinky and Claudette.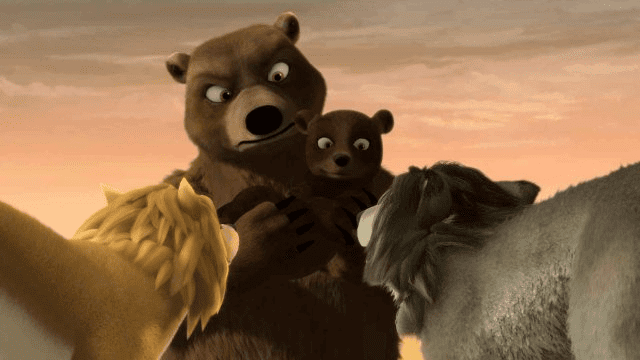 Once near Banff, Kate and Humphrey go with Marcel and leave Paddy to guard the pups. Despite this, the cubs manage to convince Paddy they should follow. By this time the rest of the family have caught up. In Banff, Humphrey creates a diversion, while Kate retrieves Runt. The alarm is raised and while Kate and Humphrey take the pups to safety, Winstons lot wind up in a losing battle against the rogues, but they are helped by the bear cubs family. As the snow covers the lands, Humphrey and his family are lost, but Runt helps them find the way.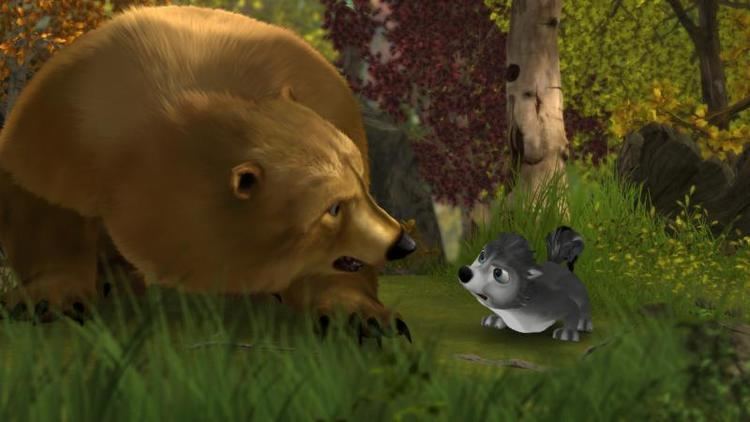 Upon reaching a gas station Kate and Humphrey went to previously, they see Max, the same hunter they encountered before. They go in anyway and Max sees them, but noticing they have pups, treat with free food and shelter. Kate and Humphrey decide to settle there for the winter and the film ends with them going to sleep under the Christmas tree.
Cast
Ben Diskin as Humphrey
Kate Higgins as Kate/Stinky/Lilly
Lindsay Torrance as Claudette
Liza West as Runt
Meryl Leigh as Princess
Blackie Rose as King/Garth
Maxwell Je as Winston
Tracy Pfau as Eve
Bill Lader as Tony/Rouge #2
Hugh Tyrell as Salty
Chris Smith as Marcel/Paddy/Rouge #3
Shaun Gerardo as Rogue #1
Harper Fogelson as Porcupine
Willa Fogelson as Bear Cub
The back of the DVD cover also lists Kevin Sussman, voice of Shakey in Alpha and Omega, but who he voices cannot be specified as Shakey did not appear in Alpha and Omega 2: A Howl-iday Adventure, but it could be possible that he voiced the third of three rogue wolves who took Runt to Banff.
Production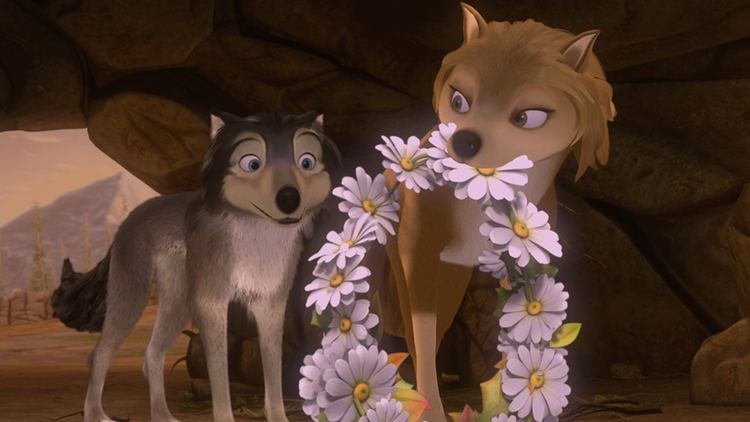 Early production for Alpha and Omega 2 dates nearly a week before the release of the first film, when Steve Moore wrote a few script drafts for the sequel. The sequel was originally planned to have a theatrical release with him and Ben Gluck returning to write and direct. But the film faced many production scandals and disagreements during post-production and Gluck left the set, while Moore served as one of the producers. It had also been delayed several times and was changed to a straight-to-DVD release. Richard Rich took over the film and re-wrote the story along with newcomer Tom Kane, and thus the film was officially announced in July 31, 2013. It was renamed to Alpha and Omega 2: A Howl-iday Adventure and was released on DVD on October 8, 2013. It stars a cast of largely unknown actors, while some of the original cast did return.
Reception
DVD Talk stated that Alpha and Omega 2 was "so thin and uninteresting, and so lacking in holiday spirit, that youre not going to be pulling this one out each year when the holidays roll around" and that the movies price combined with its film length made other film choices "even more attractive." Common Sense Media gave the movie a 1 out of 5 stars and wrote that the "Faux holiday-themed sequel is weak and forgettable."
Sequels
Alpha and Omega 3: The Great Wolf Games, based on the Winter Olympics and directed by Richard Rich, was released on iTunes on March 4, 2014, and it was later released on March 25, 2014 on DVD as a Walmart Exclusive.
Alpha and Omega: The Legend of the Saw Tooth Cave was released to iTunes on September 23, 2014 and was released to DVD on October 7, 2014.
Alpha and Omega: Family Vacation is planned for release to DVD in August 2015 and three more sequels have been announced for Lionsgate to distribute, the first of which is intended for a release in early 2016, and will follow the "misadventures of Alpha Kate and Omega Humphrey and their three wolf pups, Claudette, Stinky and Runt, as they learn life lessons in the great outdoors".
References
Alpha and Omega 2: A Howl-iday Adventure Wikipedia
(Text) CC BY-SA
Alpha and Omega 2: A Howl-iday Adventure IMDb
Alpha and Omega 2: A Howl iday Adventure themoviedb.org