Name

Almudena Bernabeu










Hablemos de paz y dd hh 26 marzo almudena bernabeu
Almudena Bernabeu is an international attorney, writer and co-founder and Director of Guernica37 International Justice Chambers, Almudena Bernabeu was the director of the Transitional Justice Program at the Center for Justice and Accountability (CJA) until 2017. She is the winner of the 2015 Letelier-Moffitt Human Rights Award.
Contents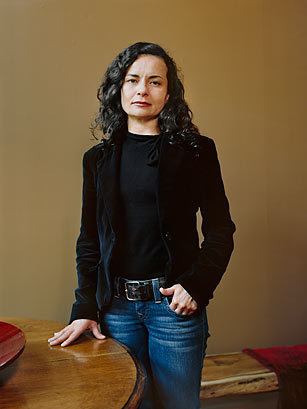 Originally trained in her home country of Spain, Bernabeu holds her LLM degree from the University Of Valencia School Of Law and is a member of the Valencia and Madrid Bar Associations, as well as the American Bar Association. Bernabeu is credited with success in more than a dozen high-profile human rights cases, including the Guatemala Genocide case crucial to the recent trial of former president Efraín Ríos Montt. Bernabeu's work led to Ríos Montt's 2013 conviction for his part in the slaughter of nearly 2,000 Ixil Mayans in the early 1980s.
In 2011, her work on that case was featured in the documentary Granito: How to Nail a Dictator.
Bernabeu is also the lead prosecutor in the case against Salvadoran officials for the massacre of Jesuit priests in 1989. In that incident, armed members of El Salvador's military burst into the Jesuit residence at the Universidad Centroamericana in San Salvador and executed six Jesuit priests, a housekeeper and her daughter.
Bernabeu's work was instrumental in securing the 2015 deportation from Florida to El Salvador of Carlos Eugenio Vides Casanova, a former defense minister implicated in "extrajudicial killing and torture" during the Salvadoran Civil War of 1980-1992, according to U.S. Immigration and Customs Enforcement.
The team of lawyers working at G37 Despacho Internacional, together with its London partner Guernica37 International Justice Chambers, have investigated international crimes committed in Syria since March 2011, at the behest of victims' families, in order to achieve accountability and promote a processes of transitional justice, after the end of hostilities.
On 31 January 2017, and as result of these investigations, G37 Despacho Internacional filed a complaint before the Spanish National Court against members of Syrian security forces and military intelligence on the basis of their alleged responsibility for the commission of a crime of State terrorism. The complainant -the sister of a Syrian citizen arbitrarily detained, tortured and executed in a detention centre in Damascus- is a victim of Spanish nationality.
In her acceptance of the 2015 Letelier-Moffitt Human Rights Award, Bernabeu explained her passion for bringing human rights violators to justice:
"I don't want to take care of the poor or those who have been tortured or those who have been abused… I want this stupid world to stop abusing people…. I want to help the person whose child was disappeared — of course. But my strongest sense of who I am, if I want to be super-honest, is, how can I fight and tell the world that this [expletive] was actually ordering these disappearances and getting rid of these 18-year-old students?"
Bernabeu has received several other awards for her international human rights work.
Katharine & George Alexander Law Prize
Time Magazine - 200 most influential people
Spanish National Council of Barristers SCEVOLA Award
Program for Torture Victims - Human Rights Hero Award
El Pais - Top 13 Most Influential Leaders in the Spanish and Latin American World
Bernabeu was also awarded an Honoris Causa PhD in Law from Santa Clara University.
Almudena bernabeu y peter kornbluh 1
References
Almudena Bernabeu Wikipedia
(Text) CC BY-SA