Crooked but lovable Harry Sears (Peter Falk) manages a pair of sexy young female wrestlers, Iris (Vicki Frederick) and Molly (Laurene Landon), who call themselves the California Dolls. Struggling on the lowest rungs of the journeyman wrestling circuit, the Dolls dream of making the big time and battling their ultimate rivals, Diane (Tracy Reed) and June (Ursaline Bryant), the Toledo Tigers. But first they have to take on a sleazy promoter (Burt Young) who makes their lives difficult.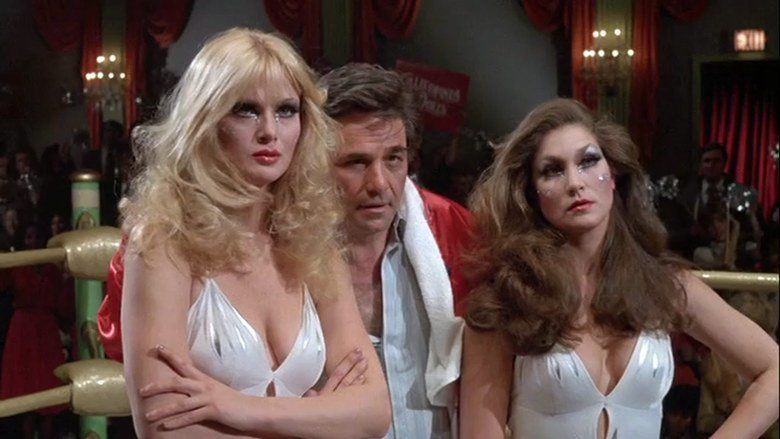 …All the Marbles (reissued as The California Dolls) is a 1981 comedy-drama film about the trials and travails of a female wrestling tag team and their manager. It was directed by Robert Aldrich (his final film) and stars Peter Falk, Vicki Frederick and Laurene Landon. The Pittsburgh Steeler hall of famer "Mean" Joe Greene plays himself.
Among the young unknown actresses who auditioned, but did not receive a part, was Kathleen Turner.
The wrestlers were trained by the former womens world wrestling champion Mildred Burke.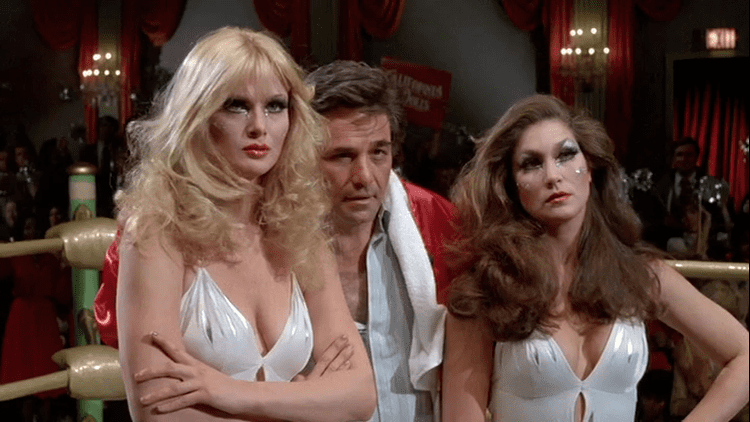 According to Laurene Landon (who portrayed California Doll Molly), while the film did not perform well at the box office in the United States, it made a healthy profit in foreign markets, and producers were planning a sequel, to be set primarily in Japan, when Robert Aldrichs death put a halt to the project.
The film is known outside the USA as The California Dolls, because "all the marbles" is an American idiom that makes little sense in most other countries.
A two-bit promoter tries to take a women's wrestling team to the top.
Harry becomes manager of a tag team of gorgeous lady wrestlers. On the road, they endure a number of indignities, including bad motels, small-time crooks and a mud-wrestling match, while trying to reach Reno for a big event at the MGM Grand.
Peter Falk as Harry
Vicki Frederick as Iris
Laurene Landon as Molly
Richard Jaeckel as Dudley
Burt Young as Eddie Cisco
John Hancock as Big John
Faith Minton as Big Mama
Second unit photography began 5 November 1980. Principal photography took place 14 November to 24 February 1981 on location in Youngstown, Akron Ohio, Chicago, Las Vegas, Reno and Los Angeles.
In his October 16, 1981, review in The New York Times, the film critic Vincent Canby singled out Falk for "one of his best performances".