Directed by

Todd Nunes




Music by

Irving Victoria




Initial release

31 October 2015




Screenplay

Todd Nunes






Written by

Todd Nunes




Cinematography

Ryan J. Anderson




Director

Todd Nunes




Music director

Irving Victoria






Produced by

Stephen Readmond Christopher Stanley




Starring

Ashley Mary Nunes, Jessica Cameron, Jennifer Wenger, Lito Velasco, Melynda Kiring




Producers

Stephen J. Readmond, Christopher Stanley




Cast

Ashley Mary Nunes, Jessica Cameron, Melynda Kiring, Natalie Montera, Johanna Rae




Similar

Silent Night - Deadly Ni, Christmas Evil, To All a Goodnight, Elves, Black Christmas




Profiles




Facebook

Twitter
All Through the House is a 2015 American holiday horror slasher film written and directed by Todd Nunes (Death Ward 13) and produced by The Readmond Company (Los Angeles, California). The movie had its world premiere on 31 October 2015 at the RIP Film Festival (Hollywood, California), where it also won Best Slasher, Best Editing, and the Audience Choice Award. All Through the House stars Ashley Mary Nunes, Jessica Cameron, and Jennifer Wenger. The 95 minute film was shot in 21 days in the summer of 2014 in Los Angeles, San Francisco, and Lake Arrowhead, California. On October 4, 2016 the film was released on iTunes and other Video On Demand platforms by Gravitas Ventures.
Contents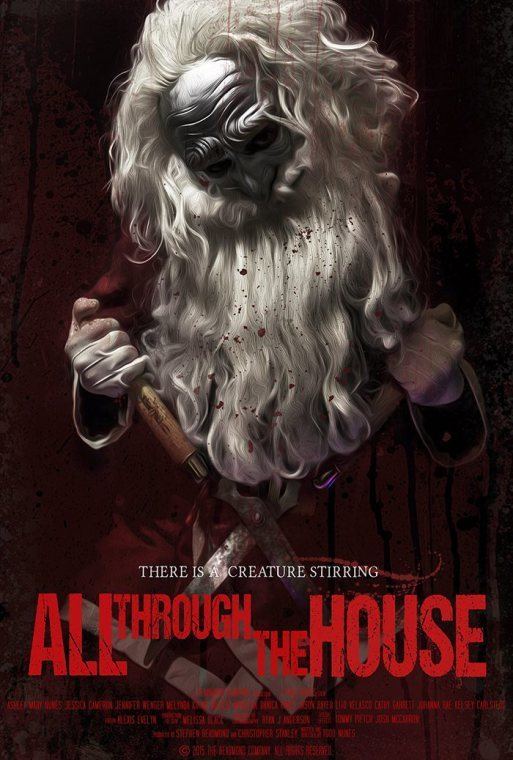 All through the house 2015 horror movie review
Synopsis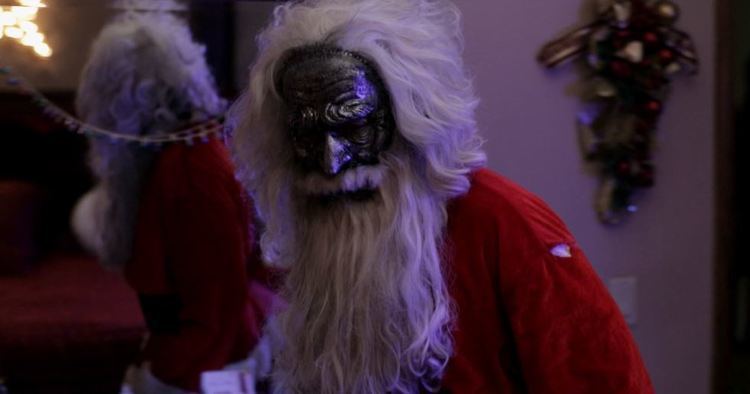 All Through the House revolves around a Christmas-obsessed neighborhood engulfed in fear when five-year-old Jamie Garrett mysteriously vanishes from her home never to be seen again. The missing girl's house goes dark as her mother becomes a depressed recluse. The local children, mesmerized by the haunted story, trade bedtime fears about their missing friend, eventually turning the tragedy into an innocuous fairytale. Fifteen years later, Rachel Kimmel, a 22-year-old student comes home for Christmas. Rachel's memories of the missing girl bring her face to face with the creepy Mrs. Garrett. Meanwhile, the neighborhood is struck by horror as a faceless Santa-killer stalks the wintry streets, leaving a trail of slaughtered women and castrated men to the steps of the Garrett house. Rachel soon finds herself in a horrifying nightmare as she discovers the madness behind the Santa mask. The killer's twisted revelation sends Rachel into shock as she learns her own sick connection to the Garrett family legacy.
Cast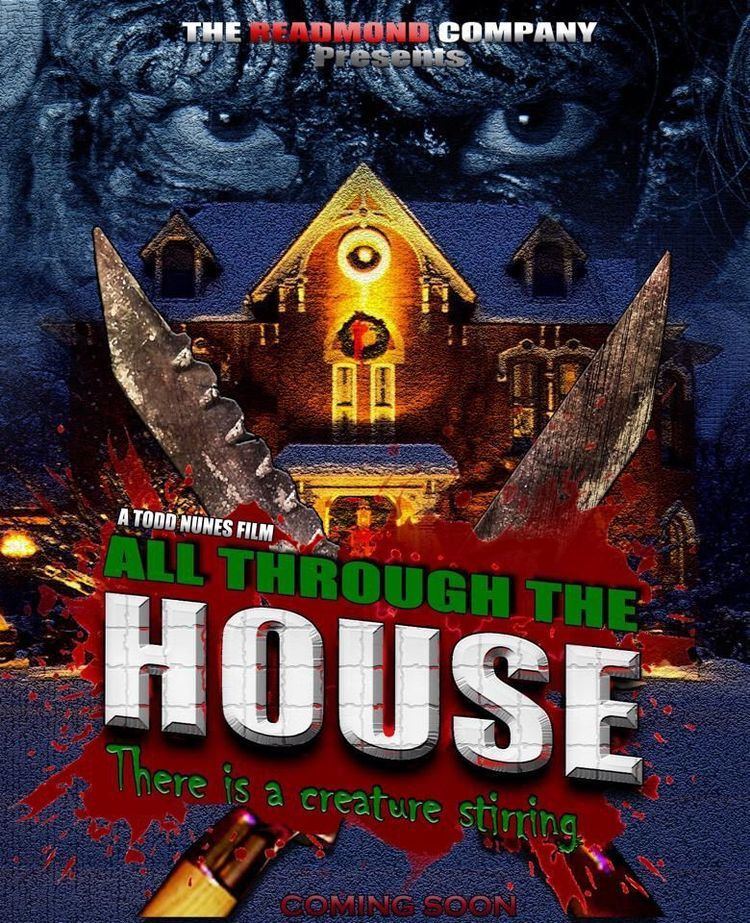 Ashey Mary Nunes as Rachel Kimmell
Jessica Cameron as Sheila
Jennifer Wenger as Manny
Melynda Kiring as Mrs. Garrett
Lito Velasco as the Killer
Natalie Montera as Gia
Danica Riner as Sarah
Jason Schumacher as Cody
Johanna Rae as Beth
Cathy Garrett as Abby
Matt Poeschl as Blake
Kelsey Carlstedt as Crissy
Lyndon Laveaux as Adle
Tamra Garrett as Mrs. King
Justice Lee as Jacob
Sarah Miller as Young Jamie
Milijana Riner as Young Rachel
Noah Boylen as Joseph
John Nunes as Buddy
Sky Boylen as Rick
Ruff Nunes as Sugar Balls
Panthro as Damn Cat
Aeon as Licker
Reception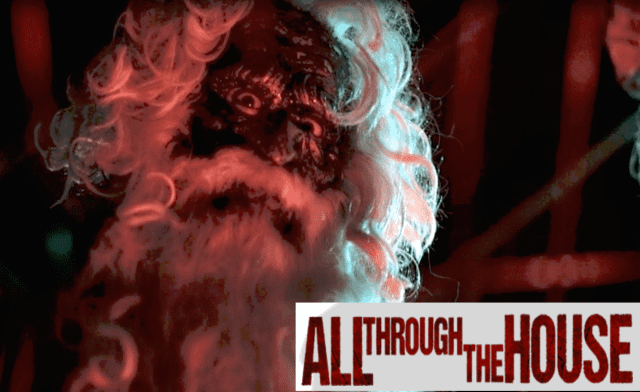 Critical reviews for All Through the House have been positive. Horror Society says that All Through the House is the "perfect stocking stuffer, the perfect present under the tree. It's an unpredictable gorefest filled with holiday cheer and unadulterated horror." The Blood Shed states that "almost every aspect of the film is superb". The Shock Chamber praised the film, saying, "If this film was made 30 years ago it would be mentioned today in the same conversations as Black Christmas and Silent Night, Deadly Night ." The reviewer also noted that director/writer Todd Nunes is an "exceptional horror filmmaker and I look forward to seeing him crank out many more projects." The UK's Bloody Flicks reports that, "All Through the House isn't perfect but it revels in its flaws and creates a rip roaring sleigh ride straight to hell."
Awards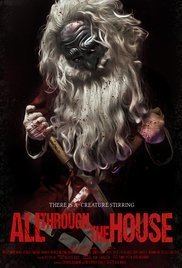 Best Artwork & Design at the Action on Film International Film Festival, Los Angeles, CA (2016)
Best Supporting Actress (Feature) at the Genre Blast Film Festival, Culpepper, VA (2016, won – Melynda Kiring)
Best Director at the Hardcore Horror Fest, Chicago, IL (2016, won – Todd Nunes)
Best Actress at the Hardcore Horror Fest, Chicago, IL (2016, won – Jessica Cameron)
Official Nomination, "Top Ten", Online, The Golden Rake Award for Indie Horror (2016)
Best Slasher Award at the RIP Horror Film Festival, Hollywood, CA (2015)
Audience Choice Award at the RIP Horror Film Festival, Hollywood, CA (2015)
Best Editing Award at the RIP Horror Film Festival, Hollywood, CA (2015)
Best Local Feature Award at SFindie's "Another Hole in the Head" Phenomenal Film Festival, San Francisco, CA (2015)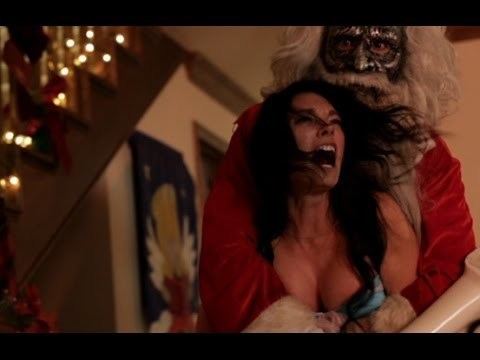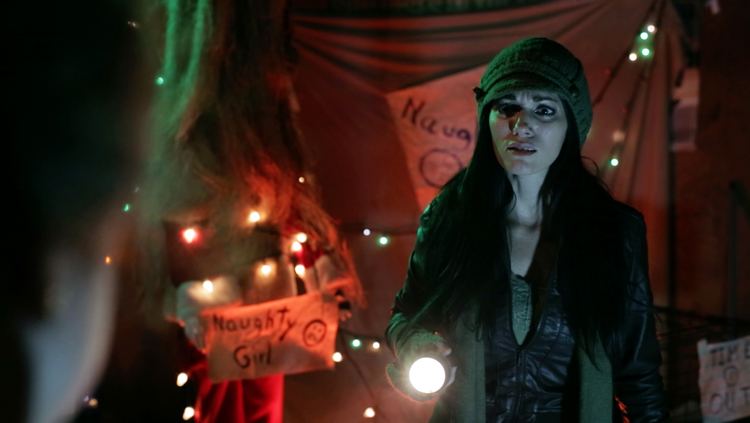 References
All Through the House Wikipedia
(Text) CC BY-SA