Nationality

Polish




Name

Alina Szapocznikow









Born

May 16, 1926 (

1926-05-16

) Kalisz, Poland


Known for

Sculpture, Drawing, Photography




Died

March 2, 1973 (aged 46) Praz-Coutant, Passy, France




Similar

Magdalena Abakanowicz, Andrzej Wróblewski, Roman Cieślewicz
Alina szapocznikow sculpture undone 1955 1972
Alina Szapocznikow ([ʂapɔt͡ʂˈɲikɔf]; sometimes called Szaposznikow; May 16, 1926 – March 2, 1973) was a Polish sculptor. As a Jew, she was imprisoned in the Pabianice and Łódź Ghettos and in Auschwitz, Bergen-Belsen and Theresienstadt German Nazi concentration camps. She was the wife of Polish graphic designer Roman Cieślewicz. She produced casts of her body and later of her son's body.
Contents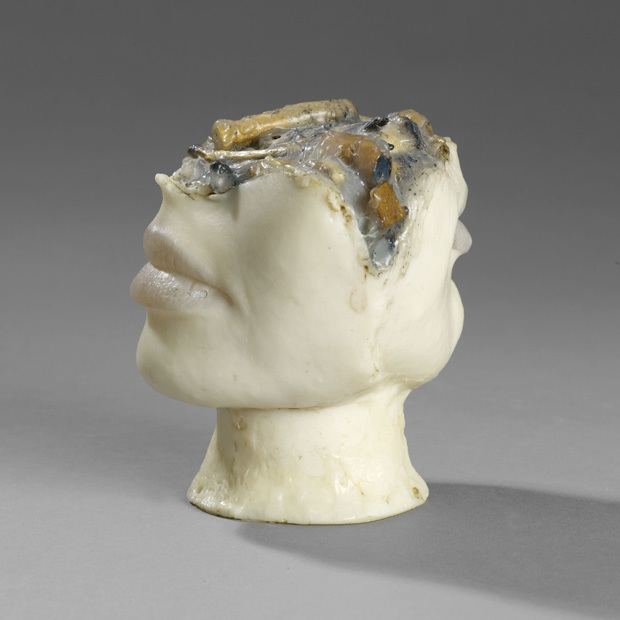 Alina szapocznikow sculpture undone
Biography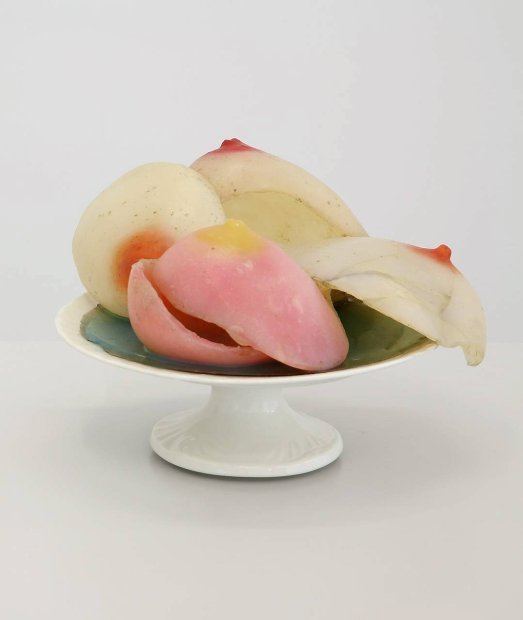 Szapocznikow was born in Kalisz in 1926 to a Jewish medical family. In February 1940, Szapocznikow's family was interned in the Pabianice ghetto. While interned, Szapocznikow and her mother worked as a nurses first in Pabianice ghetto, and later in the Łódź ghetto where the family was transferred in May 1942. During this period she endured the premature death of her father from tuberculosis in 1938.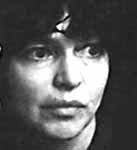 The Szapocznikow family was transported via Auschwitz to Bergen-Belsen, where they stayed for about ten months. Szapocznikow and her mother worked at a camp hospital until their separation in the autumn of 1944. Her experiences during the end of the war are unknown. After the war, Szapocnikow headed to Prague with a group of prisoners while her mother headed to Łódź .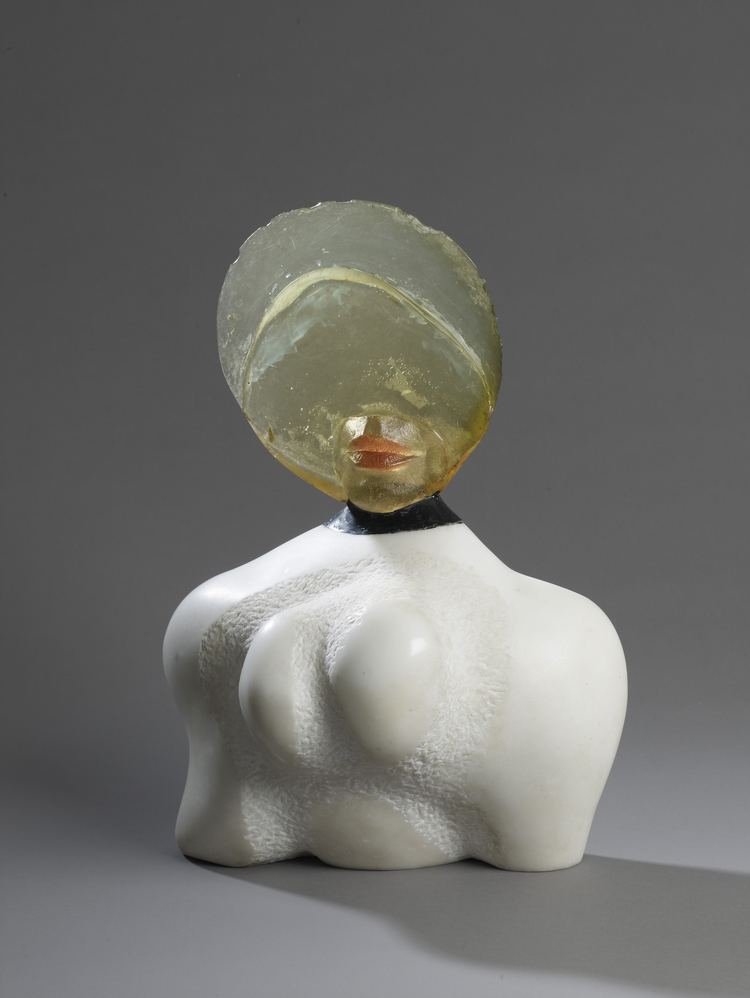 Szapocznikow started training as a sculptor in Otokar Velimski's studio in Prague. In 1947 she studied at the Artistic Industrial College under the tutelage of Josef Wagner, after which she attended Paul Niclausse's atelier at the École nationale supérieure des Beaux-Arts in Paris. The artist was exposed to and inspired by the works of Jean Arp, Ossip Zadkine, Henry Moore and Alberto Giacometti. Two years later she met her husband Ryszard Stanislawski, a Polish art historian, and the director of the Museum of Modern Art in Łódź. In 1951 Szapocznikow was diagnosed with tuberculosis and returned to Poland, where she adopted a son and participated extensively in the Polish artistic life. The artist took part in numerous competitions to create public monuments to Chopin, Polish-Soviet friendship, Warsaw heroes, the victims of Auschwitz, and Juliusz Słowacki. In 1962 Szapocznikow was offered a solo show in the Polish Pavilion at the Venice Biennale. The following year she moved to Paris where she became friends with the art critic and founder of the Nouveau Réalisme movement, Pierre Restany. Back in Paris, Szapocznikow started to produce casts of her breasts, stomach and legs.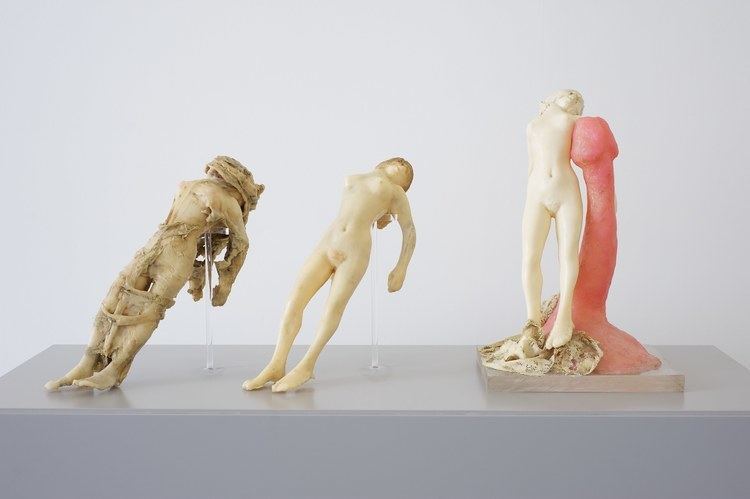 Working mainly in bronze and stone, Szapocznikow's early artistic production constitutes the first materially documented trace of her own embodiment. In 1963, the artist began to combine fragmented body parts with revolutionary sculpting materials including polyester and polyurethane. Such technical innovation allowed Szapocznikow to immortalize a personal language informed by her exposure to death in childhood, traumatic memories of the Holocaust, as well as witnessing the premature collapse of her own body due to tuberculosis. In 1968 the artist was diagnosed with breast cancer. That same year Szapocznikow started making her "tumour" sculptures using resin, gauze, crumpled newspapers and photographs. Through casts of the human body, the artist intended to preserve the impermanence of the body as a source of pain, trauma and truth.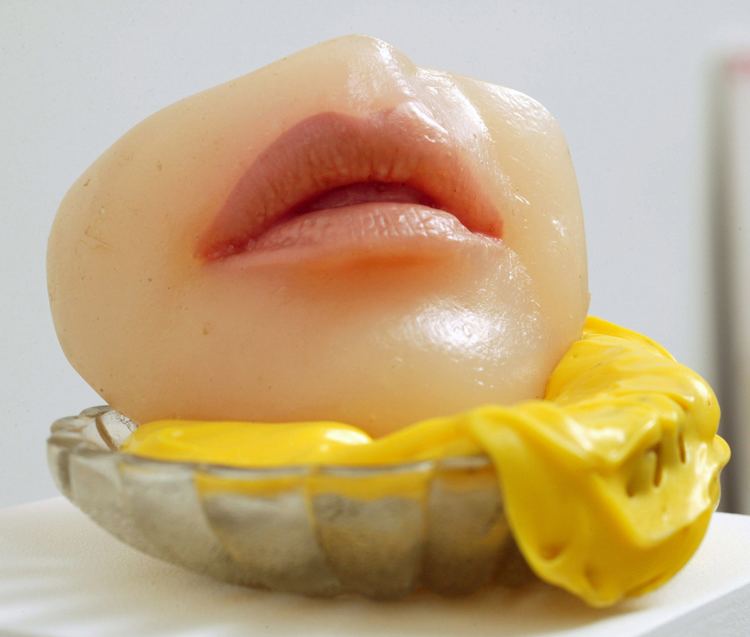 A Holocaust survivor, a Jewish woman with a history of sickness tattooed on her body, Szapocznikow's biography is integral to understanding her artistic achievement. This use of personal pain resembles other female artists such as Eva Hesse and Frida Kahlo who also experienced and confronted their own bodies. An artist who made the private experiences of her body public, who coped with pain and yet was not defeated by it in her creativity, Szapocznikow gave form to trauma while capturing the volatility of life, its paradoxes and absurdities. Although the artist succumbed to her battle with tuberculosis cancer in Praz-Coutant, Passy, France in 1973 at the age of 47, her artistic legacy can still be felt today as one of the first female sculptors in post-war Poland to relate her work directly to the materiality and mystery of the human, and especially the female body.
War
Throughout her career, Szapocznikow explored the fragmented human body through sculptures of bronze and later used modern plastic materials including polyester, polyurethane, and wiring. Influenced by her experiences as a Polish Jewish woman during World War II, she uses the distorted, decaying, and fragmented human body as a witness to wartime experiences, ultimately criticizing the valorization of labor and militarism. Exhumed, from 1955, is a portrayal of the body after war with a pitted surface texture and hollowed torso. The work evokes heroic Herculean figures and victims of the 79 CE Eruption of Mount Vesuvius in Pompeii, further driving the idea that valorized bodies are not immune to the impact of war.
The Human Body
Alina Szapocznikow is known for her sculptures of the fragmented female that reflect the beauty, sensuality, illness, and death and how the body changes. Made in 1956, Difficult Age is constructed of patinated plaster — a rather delicate medium for sculpture — that can easily be read as a metaphor for the fragility and impermanence of youth and beauty. After being diagnosed with breast cancer, Alina Szapocznikow began her Tumors Personified series experimenting with polyester resin and polyurethane — new materials which most artists had not utilized at this time. She abstracts feminine sensuality in Illuminated Lips, Marching Lips, and Illuminated Breast among others from 1966 on, which transforms female body parts into utilitarian objects and changes their function. Her male contemporaries (e.g., César Baldaccini, Arman) had exhausted this notion of the mechanized body, but Szapocznikow's functional household objects maintain a strange sensuality.
Exhibitions
2010 – Out of My Mouth: chewing gum sculptures The Photosculptures of Alina Szapocznikow at The Henry Moore Institute, Leeds
2012 – Alina Szapocznikow: Sculpture, Undone, 1955-1972, at The Museum of Modern Art, New York
2012 – Alina Szapocznikow: Sculpture, Undone, 1955-1972, at The Hammer Museum, Los Angeles
2015 – Alina Szapocznikow, at Andrea Rosen Gallery, New York
References
Alina Szapocznikow Wikipedia
(Text) CC BY-SA