2000–present




Electro-industrial




Aborym




United Kingdom (2000)






Harsh EBM, electro-industrial, aggrotech, dark electro


http://www.myspace.com/alienvampires666 https://www.facebook.com/AlienVampires


Harshlizer, Drag You to Hell, Fuck Off and Die




Nysrok S. Sathanas, Nightstalker, Nemesis




Alfa Matrix, BLC Productions, Kold Finger




Suicide Commando, Psyclon Nine, X‑Fusion, Amduscia, C‑Lekktor





Facebook

Myspace
Alien Vampires is an electro-industrial band formed in 2000. The band has recorded half a dozen studio releases, and has collaborated with numerous other groups, including Suicide Commando, In Slaughter Natives, and Noisuf-X.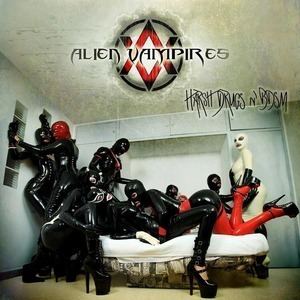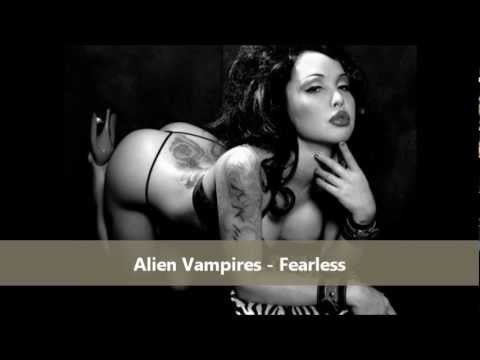 Formed in 2000 by Nysrok Infernalien (ex-Aborym) who wanted to explore different sonorities by blending psy trance, industrial, EBM and metal, Alien Vampires was joined by Nightstalker in 2004 who also shared the same passion for Jam Montoya, BDSM and Drugs.
Evil Generation (2005)
No One Here Gets Out Alive (2007)
Fuck Off And Die (2009)
Harshlizer (2010)
Drag You to Hell (2015)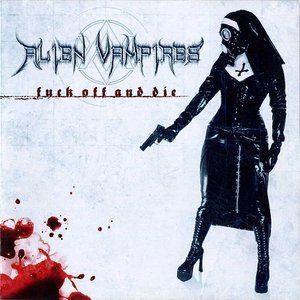 I'm Dead Fuck You (2004)
Nuns Are Pregnant (2007)
Evil Bloody Music (2010)
Revitalizer (2011)
Clubbers Die Younger (2012)
Harsh Drugs & BDSM (2014)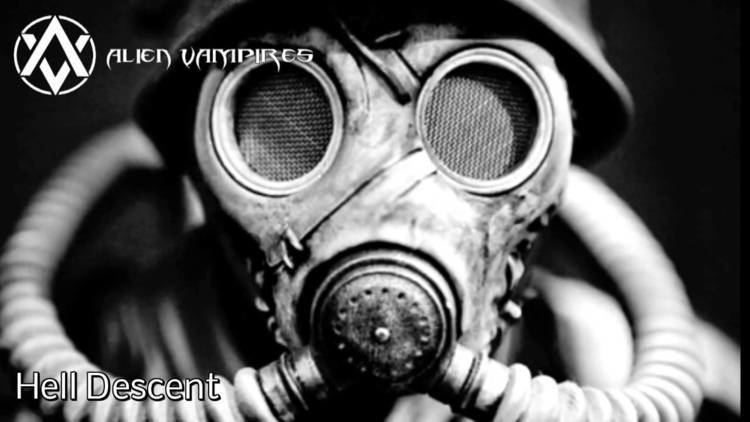 Diabolos Rising - "Satanic Propaganda" (2005)
Siva Six – "Pig" (2008)
Iwrestledabearonce – "See You In Shell" (2009)
Vanished Empire – "Ruined Garden" (2009)
Unter Null – "Broken Heart Cliché" (2010)
C-Lekktor – "See My Hate" (2010)
Sleetgrout – "Bog" (2010)
Reaxion Guerrilla – "Kruzi-Fuck Me" (2010)
Blood – "Jibaro" (2011)
Suicide Commando - "Go Fuck Yourself" (2011)
Depeche Mode - "Fools" (2011)
Ad Inferna - "Sex Spell" (2011)
Nitro/Noise - "Warcry" (2012)
Noise terror vol.2 – "Evil generation" (2007)
Interbreeding X: Kagefighters – "Evil Body Music" (Exclusive track) (2008)
The Chrome Elemental (END The DJ mix) – "Dark Skies" (2008)
Endzeit Bunkertracks: Act V – "Evil Will Always Find U" (2010)
Resistanz - International Industrial Music Festival - "Suicide Commando - Go Fuck Yourself remix" (2011)
Alfa Matrix re:covered vol. 2 - a tribute to Depeche Mode - "Fools remix" (2011)
Nysrok Infernalien (1998 - ) - Vocals, Synthesizer, Guitar
Nightstalker (2004 - ) - Drums, Synthesizer, Programming, Mixing
Evil Bloody MusicHarshlizer · 2010
Hell DescentFuck Off and Die · 2009
Rave to the GraveNo One Here Gets Out Alive · 2007

Alien Vampires Wikipedia