Covid-19
University of Glasgow




Virology




University of Glasgow





Researcher




Alick Isaacs




Royal Society





17 July 1921 (

1921-07-17

)


National Institute for Medical Research




January 26, 1967, London, United Kingdom
Alick Isaacs FRS (17 July 1921 – 26 January 1967) was a British (Scottish) virologist, who is best known for his 1957 co-discovery of interferon with Swiss virologist Jean Lindenmann. He served as the head of the Laboratory for Research on Interferon at the National Institute for Medical Research in 1964–1967. Joyce Taylor-Papadimitriou worked as an early career researcher in his laboratory. A collection of his laboratory notes is held at the National Library of Medicine in Bethesda, Maryland.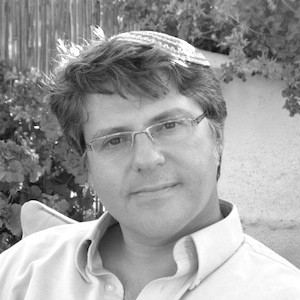 Isaacs was born to Jewish parents in Glasgow.
Isaacs' Jewish paternal grandparents Barnet Galinsky and Leah Schreiber hailed from the small towns of Saki and Tels in Lithuania, where, so far as is known, their ancestors had lived for generation as peasants and small traders. Alick's grandmother, whom he knew well in his boyhood, was a shrewd and kindly woman. About the year 1880 anti-Semitic oppression, which had long been a feature of the Lithuanian scene, was intensified and many Jews, Alick's grandprents among them, fled the country. On arrival in England, unable to speak the language, Alick's grandfather gave his name to the immigration officials as Barnet the son of Isaas, and thus received the English surname Isaacs. At first he settled in Leeds where he worked as a tailor's presser. It was there that he married, and that Alick's father Louis, the first of the five children of the marriage, was born in 1890. Soon after, his parents moved to Wigan and then to Glasgow, where the family settled in the Gorbals area. Barnet was barely able to support his family, and at the age of 12 Louis left school and started work as a butcher's message boy. Louis was everything that his father was not – intelligent, ambitious, cheerful and hard-working. From his earliest days he was determined to drag his family from the poverty in which they lived and attain the standards of material and cultural well-being which he saw around him.
Isaacs earned his Doctor of Medicine degree from the University of Glasgow in 1954,.
Isaacs was awarded honours and the Bellahouston Gold Medal for his research on the influenza virus. He was elected a Fellow of the Royal Society in 1966, shortly before his death.
Alick Isaacs Wikipedia