Alicia Austin (born 1942) is a US fantasy and science fiction artist and illustrator. She works in print-making, Prismacolor, pastels and watercolors.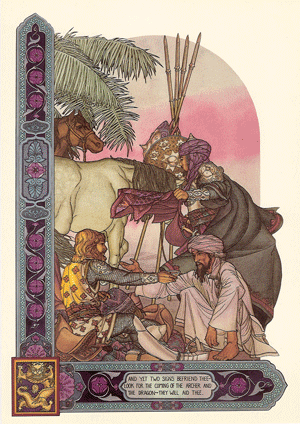 Austin was born in Providence, Kentucky. As her father was career military, she grew up in Germany and Japan, as well as the United States. She studied art and biology at the University of Houston, Texas, and has since worked in both Canada and the United States.
Austin has illustrated books by Robert E. Howard, C. L. Moore, Andre Norton, Harold Lamb, Poul Anderson, Lewis Shiner, and Ursula K. Le Guin. A collection of her work, Alicia Austin's Age of Dreams, was published by Donald M. Grant, Publisher, Inc. in 1978.
She currently lives in California.