Covid-19
Carl XVI Gustaf




Astrid Rudebeck





Louise Lyberg




Alice Trolle-Wachtmeister






Kirstine von Blixen-Finecke




Alice Tornerhielm


9 May 1926 (age 89) Annerstad, Kronoberg County (

1926-05-09

)


Count Hans Gabriel Trolle-Wachtmeister (m. 1949)




Trolle-Ljungby Castle, Sweden
Countess Alice Victoria Trolle-Wachtmeister (née Tornérhielm; 9 May 1926 – 26 June 2017) was a Swedish noblewoman who served the Royal Court of Sweden from the 1970s to 2015, having served as Chief Court Mistress from 1994 to 2015.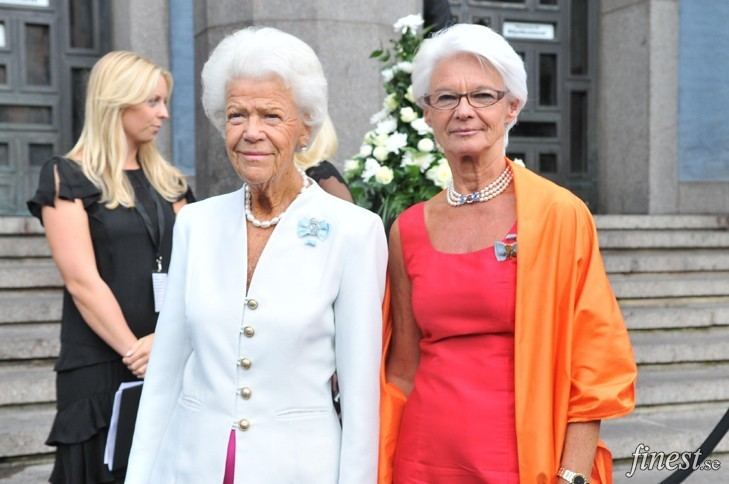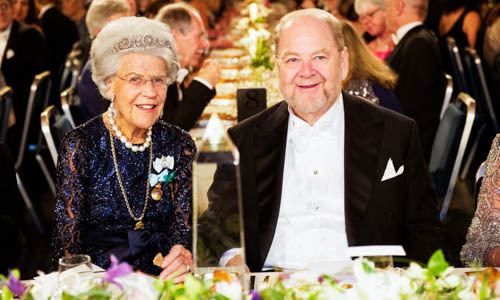 Alice Tornérhielm was born on 9 May 1926 as the daughter of Erik Tornérhielm, a squire from Gedsholm, and the Danish-born Ellen Valentiner-Branth. She received training as a child care nurse, as well as in air monitoring service and staff welfare services, before joining the Swedish Women's Voluntary Defence Service in 1943. In 1949, Alice Tornérhielm married Count Hans Gabriel Trolle-Wachtmeister (born 9 January 1923), a member of the Trolle-Wachtmeister family, with whom she lived at Trolle-Ljungby Castle in Scania.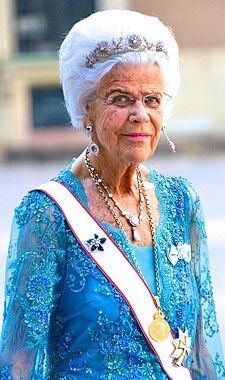 The Countess presided over the Swedish Women's Voluntary Defence Service from 1974 until 1978, when she became a statsfru, a high ranking court official. She served as such until 1994, when she was promoted to the office of the Mistress of the Robes, succeeding Astrid Rudebeck. As such, she was the highest ranking non-royal woman in Sweden.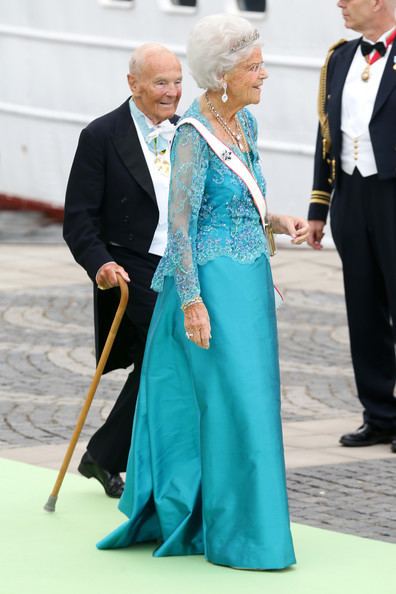 On 23 February 2012, along with Prime Minister Fredrik Reinfeldt, the Speaker of the Parliament Per Westerberg and the Marshal of the Realm Svante Lindqvist, Countess Trolle-Wachtmeister was presented the newborn Princess Estelle, Duchess of Östergötland. According to tradition, the Mistress of the Robes and the other officials are required to witness that the second in the line of succession to the throne is indeed the child of the Crown Princess, rather than a changeling. She then attended the announcement of the Princess's names on 24 February.
Sweden: Member 1st Class of the Royal Order of Vasa (MVO1kl)
Sweden: Member of the Royal Family Order of King Carl XVI Gustaf
Sweden: Recipient of the Chain of H.M The King's Medal, Gold in 12th Size
Sweden: Recipient of the Ruby Jubilee Badge Medal of King Carl XVI Gustaf
Sweden: Recipient of the Wedding Medal of Crown Princess Victoria to Daniel Westling
Sweden: Recipient of the 50th Birthday Badge Medal of King Carl XVI Gustaf
Denmark: Knight Grand Cross of the Order of the Dannebrog
Finland: Order of the White Rose of Finland
Luxembourg: Knight Grand Cross of the Order of Adolphe of Nassau
Spain: Dame Grand Cross of the Order of Isabella the Catholic
Portugal: Knight Grand Cross of the Order of Prince Henry
Iceland: Order of the Falcon
Mexico: Order of the Aztec Eagle
Brazil: Brazilian Congress' Order
Japan: Order of the Sacred Treasure
Thailand: Knight Grand Cross of the Order of the White Elephant
Alice Trolle-Wachtmeister Wikipedia