Occupation

Actress, model

Years active

2004–present







Movies and TV shows




Similar People

Alexandra Chando, Allie Gonino, Amanda Crew, Katrina Bowden, Sean Anders




Profiles



Alice greczyn hot sizzling photoshoot
Alice Hannah Meiqui Greczyn (born February 6, 1986) is an American actress and model best known for roles in the films The Dukes of Hazzard, Shrooms, House of Fears and Sex Drive. She is also well known as Sage Lund in Lincoln Heights, and as Madeline "Mads" Rybak in The Lying Game.
Contents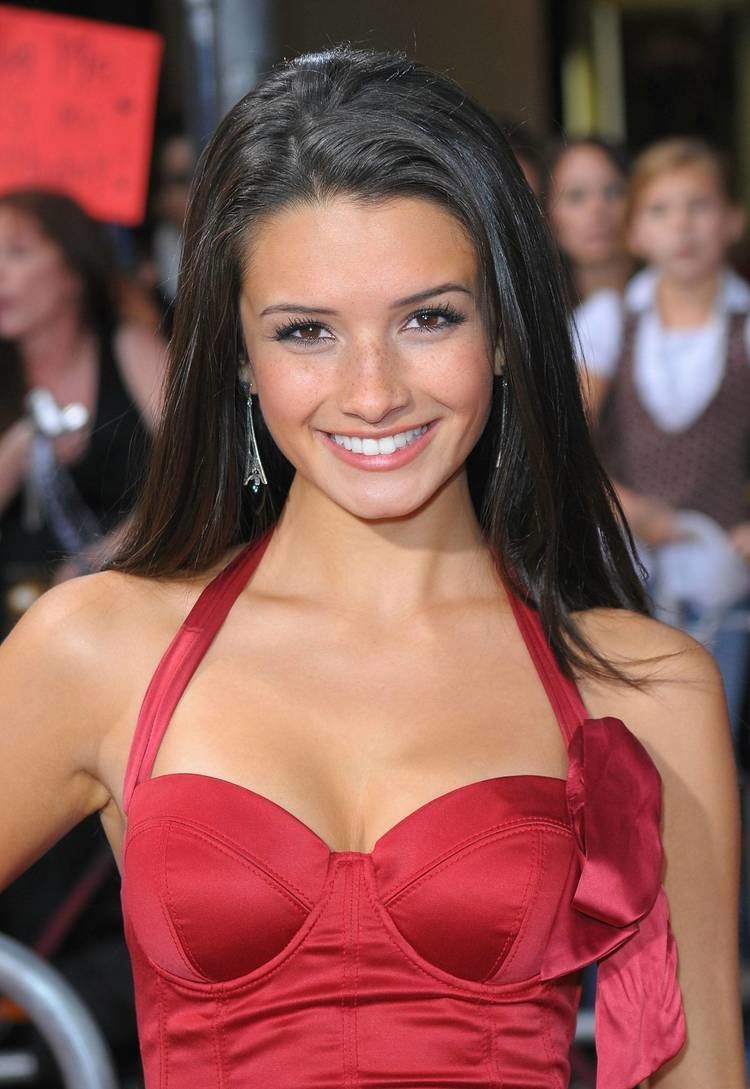 Personal life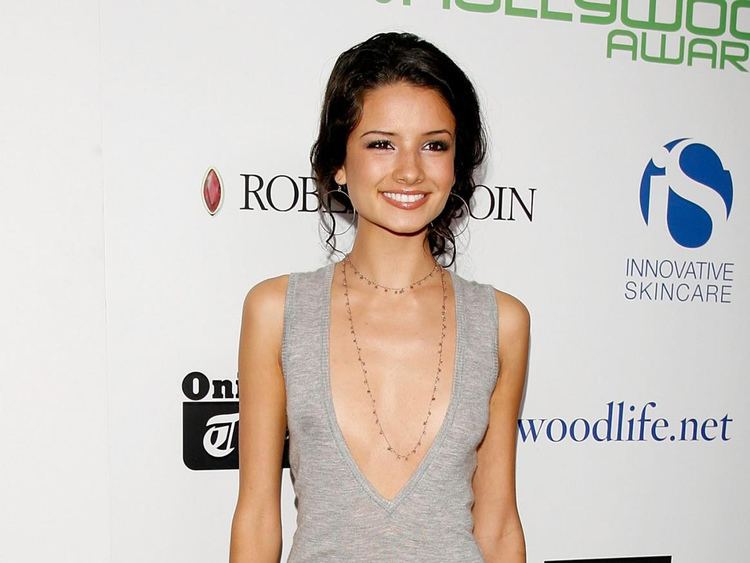 Greczyn was born in Walnut Creek, California and lives in Hollywood, California. She is the oldest of five children. As a child, Greczyn competed in figure skating. She was home-schooled in Colorado, graduated early from high school, and started taking classes at Front Range Community College when she was 15 or 16. Informed that she had to be 18 to take Colorado's nursing test, she decided to try modeling and relocated to California. Greczyn is of European and Asian descent. On her heritage, Greczyn stated, "I'm mainly French, Japanese, and Polish, but there's also Chinese, Korean, German, Irish, Native American, Greek, Hungarian, Turkish, Swedish, and Czech."
Career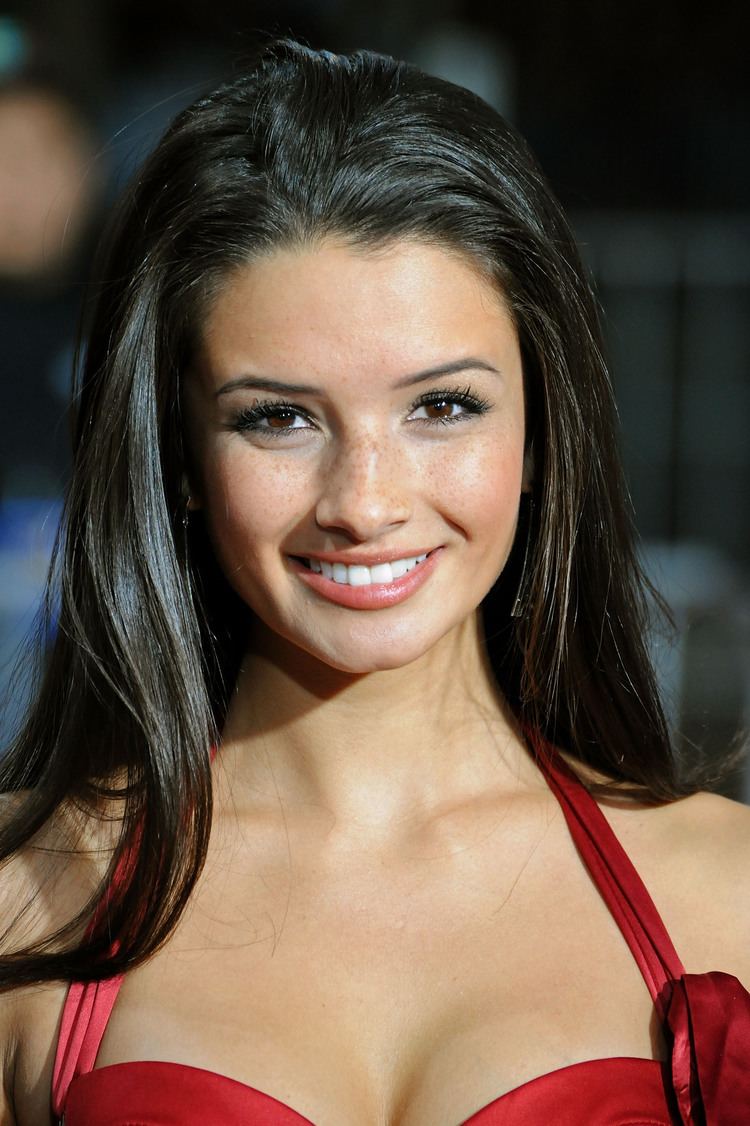 Greczyn started her career with a role in the movie Sleepover. She later appeared in the Fox comedy show Quintuplets as a recurring character. She was also cast in the short lived show Windfall. Greczyn played a recurring character on both Lincoln Heights and Privileged.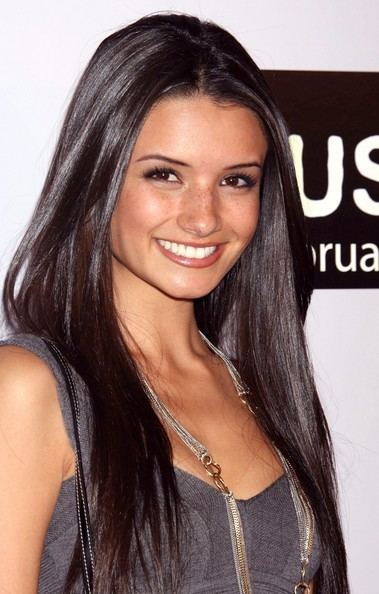 Greczyn was cast in a supporting role for the 2004 comedy Fat Albert and appeared in the 2005 film The Dukes of Hazzard. In 2007, Greczyn appeared in the horror movies House of Fears and Shrooms. The following year she appeared in the comedy, Sex Drive and the action film Exit Speed, opposite Fred Ward.
In 2011, Greczyn was a model for Victoria Beckham's denim and eyewear line.
Greczyn appeared in three episodes of the ABC Family series Make It or Break It, playing a model struggling with anorexia. She recently starred as a series regular on another ABC Family show The Lying Game, playing Madeline Rybak.
Filmography
Actress
2021
Wayward (Podcast Series)
as
Narrator
2019
Trade Show Show (TV Series)
as
Hostess
- I Snooze You Win (2019) - Hostess
2018
Stream of Many Eyes (TV Short)
2017
Major Crimes (TV Series)
as
Vanessa Blaine
- Conspiracy Theory: Part 2 (2017) - Vanessa Blaine
- Conspiracy Theory: Part 1 (2017) - Vanessa Blaine
2015
The Young and the Restless (TV Series)
as
Emma Randall
2014
Stefano Formaggio (Short)
as
Jasmine
2013
Life Life in in Space Space (Short)
as
Alien Girl #12
2011
The Lying Game (TV Series)
as
Madeline 'Mads' Rybak / Mads Rybak
- To Lie For (2013) - Madeline 'Mads' Rybak
- The Grave Truth (2013) - Madeline 'Mads' Rybak
- Bride and Go Seek (2013) - Madeline 'Mads' Rybak
- Regrets Only (2013) - Madeline 'Mads' Rybak
- Catch Her in the Lie (2013) - Madeline 'Mads' Rybak
- Much Ado About Everything (2013) - Madeline 'Mads' Rybak
- A Kiss Before Lying (2013) - Madeline 'Mads' Rybak
- Advantage Sutton (2013) - Madeline 'Mads' Rybak
- Cheat, Play, Love (2013) - Madeline 'Mads' Rybak
- The Revengers (2013) - Madeline 'Mads' Rybak
- Unholy Matrimony (2012) - Madeline 'Mads' Rybak
- Weekend of Living Dangerously (2012) - Madeline 'Mads' Rybak
- Not Guilty as Charged (2012) - Madeline 'Mads' Rybak
- No Country for Young Love (2012) - Madeline 'Mads' Rybak
- Reservation for Two (2012) - Madeline 'Mads' Rybak
- Dead Man Talking (2012) - Madeline 'Mads' Rybak
- Black and White and Green All Over (2012) - Madeline 'Mads' Rybak
- Pleased to Meet Me (2012) - Madeline 'Mads' Rybak
- When We Dead Awaken (2012) - Madeline 'Mads' Rybak
- O Twin, Where Art Thou? (2012) - Madeline 'Mads' Rybak
- East of Emma (2011) - Madeline 'Mads' Rybak
- Sex, Lies and Hard Knocks High (2011) - Madeline 'Mads' Rybak
- Never Have I Ever (2011) - Madeline 'Mads' Rybak
- Escape from Sutton Island (2011) - Madeline 'Mads' Rybak
- Bad Boys Break Hearts (2011) - Madeline 'Mads' Rybak
- Over Exposed (2011) - Madeline 'Mads' Rybak
- Twinsense and Sensibility (2011) - Madeline 'Mads' Rybak
- Double Dibs (2011) - Madeline 'Mads' Rybak
- Being Sutton (2011) - Madeline 'Mads' Rybak
- Pilot (2011) - Mads Rybak
2011
Ghost Perv (Short)
as
Jennifer
2011
Make It or Break It (TV Series)
as
Maeve Benson
- The Buddy System (2011) - Maeve Benson
- Free People (2011) - Maeve Benson
- The New Normal (2011) - Maeve Benson
2010
Kelly Brook's Cameltoe Shows (Short)
2007
Lincoln Heights (TV Series)
as
Sage Lund / Sage / Marika
- Lucky (2009) - Sage Lund
- The Gathering Storm (2009) - Sage Lund
- Bully for You (2009) - Sage Lund
- With You I Will Leave (2009) - Sage
- Time to Let Go (2009) - Sage Lund
- Aftershock (2009) - Sage Lund
- Persons of Interest (2009) - Sage Lund
- Prom Night (2008) - Sage Lund
- The Ground Beneath Our Feet (2008) - Sage
- Ode to Joy (2008) - Sage Lund
- The Day Before Tomorrow (2008) - Sage
- The New Wild Ones (2008) - Sage Lund
- Sex, Lies and Secrets (2008) - Sage Lund
- Glass House (2008) - Sage Lund / Marika
- The Vision (2007) - Sage Lund
- Out with a Bang (2007) - Sage Lund
- Eye for an Eye (2007) - Sage Lund
- No Way Back (2007) - Sage Lund
- The Cost of a T-Shirt (2007) - Sage Lund
- The Feeling That We Have (2007) - Sage Lund
- The Old Man and the G (2007) - Sage Lund
- Grown Folks' Business (2007) - Sage Lund
- Peacemaker (2007) - Sage Lund
2008
Privileged (TV Series)
as
Mandy
- All About Confessions (2009) - Mandy
- All About What Lies Beneath (2009) - Mandy
- All About the Ripple Effect (2008) - Mandy
- All About Love, Actually (2008) - Mandy
- All About Overcompensating (2008) - Mandy
- All About Insecurities (2008) - Mandy (uncredited)
- All About Defining Yourself (2008) - Mandy
- All About Appearances (2008) - Mandy
2008
Exit Speed
as
Annabel Drake
2008
An American in China
as
Kendra
2007
Moonlight (TV Series)
as
Sam
- Sleeping Beauty (2007) - Sam
2007
House of Fears
as
Candice
2007
Investigating Love (Short)
as
Natalie Bansali
2007
CSI: Miami (TV Series)
as
Holly Reese
- Rush (2007) - Holly Reese
2006
Windfall (TV Series)
as
Frankie McMahon
- Priceless (2006) - Frankie McMahon
- Urgent Care (2006) - Frankie McMahon
- Truth Be Told (2006) - Frankie McMahon
- Crash Into You (2006) - Frankie McMahon
- The Myth of More (2006) - Frankie McMahon
- Answered Prayers (2006) - Frankie McMahon
- Changing Partners (2006) - Frankie McMahon
- White Knights (2006) - Frankie McMahon
- Money Changers (2006) - Frankie McMahon
- Running with the Devil (2006) - Frankie McMahon
- There and Gone Again (2006) - Frankie McMahon
- The Getaway (2006) - Frankie McMahon
- Pilot (2006) - Frankie McMahon
2005
The Dukes of Hazzard
as
Laurie Pullman
2004
Quintuplets (TV Series)
as
Alayna Colins / Alayna
- Chutes and Letters (2005) - Alayna
- Shall We Fight (2004) - Alayna Colins
- Where Are They Now? (2004) - Alayna Colins
- Working It (2004) - Alayna Colins
- Love, Lies and Lullabies (2004) - Alayna Colins
- The Sixth Quint (2004) - Alayna Colins
2004
Phil of the Future (TV Series)
as
Alice Da Luca
- Neander-Phil (2004) - Alice Da Luca
Writer
2021
Wayward (Podcast Series)
Camera Department
2013
Life Life in in Space Space (Short) (camera operator)
Self
2021
The Thinking Atheist (Podcast Series)
as
Self
- Alice Greczyn: Sex, Shame, and the Harms of Purity Culture (2022) - Self
- Wayward: Spiritual Warfare & Sexual Purity (with author Alice Greczyn) (2021) - Self
2022
A Little Bit Culty (Podcast Series)
as
Self - Guest
- Dare to Doubt: Alice Grecyn Part 2 (2022) - Self - Guest
- Dare to Doubt: Alice Grecyzn Part 1 (2022) - Self - Guest
2021
Freethought Matters (TV Series)
as
Self
- Alice Greczyn: Actress, Author, & Founder of Dare to Doubt (2021) - Self
2019
Graceful Atheist Podcast (Podcast Series)
as
Self
2017
Girls Guts Glory (TV Series)
as
Self - Rowan
- The Fairy Realm (2017) - Self - Rowan
- Queen's Wart (2017) - Self - Rowan
- Pookie (2017) - Self - Rowan
- Bird Lake (2017) - Self - Rowan
- The Witch (2017) - Self - Rowan
- The Fox's Bracelet (2017) - Self - Rowan
- Lilith's Healing Song (2017) - Self - Rowan
- Ogre Battle Continues (2017) - Self - Rowan
- Jugg Hungry (2017) - Self - Rowan
- The Drunk Ring (2017) - Self - Rowan
2017
Secular Jihadists from the Middle East (Podcast Series)
as
Self
References
Alice Greczyn Wikipedia
(Text) CC BY-SA