Years active

2004–present







Full Name

Alice Sophia Eve

Born

6 February 1982 (age 33) (

1982-02-06

)

Alma mater

Bedales SchoolWestminster SchoolSt Catherine's College,

Oxford

Spouse

Alex Cowper-Smith (m. 2014)

Movies




Similar People




Profiles



Alice eve hot interview vogue sexy ralph lauren summer party hot wimbledon 2015 carjam tv
Alice Sophia Eve (born 6 February 1982) is an English actress.
Contents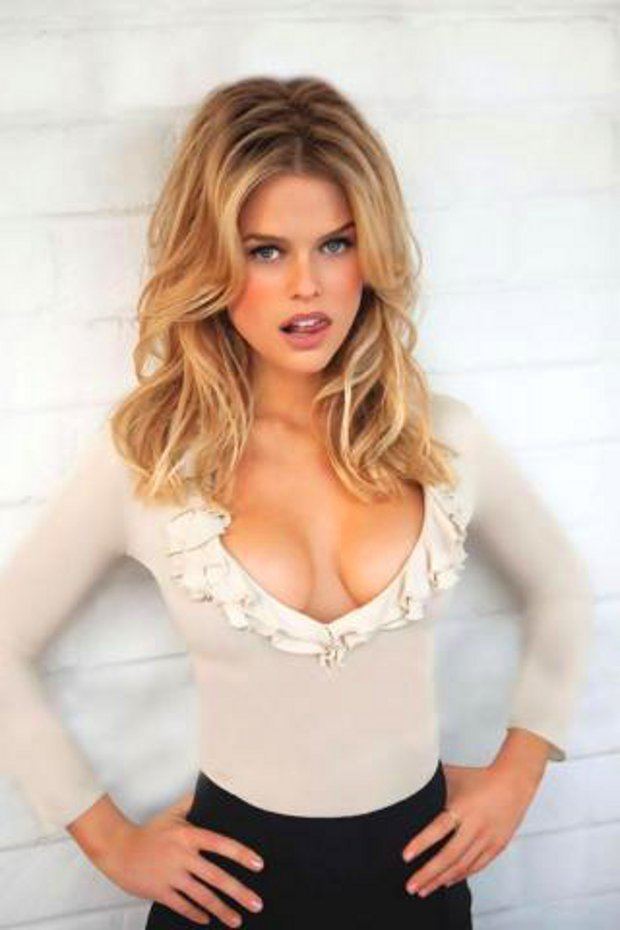 Alice eve is much more than just a pretty face
Early life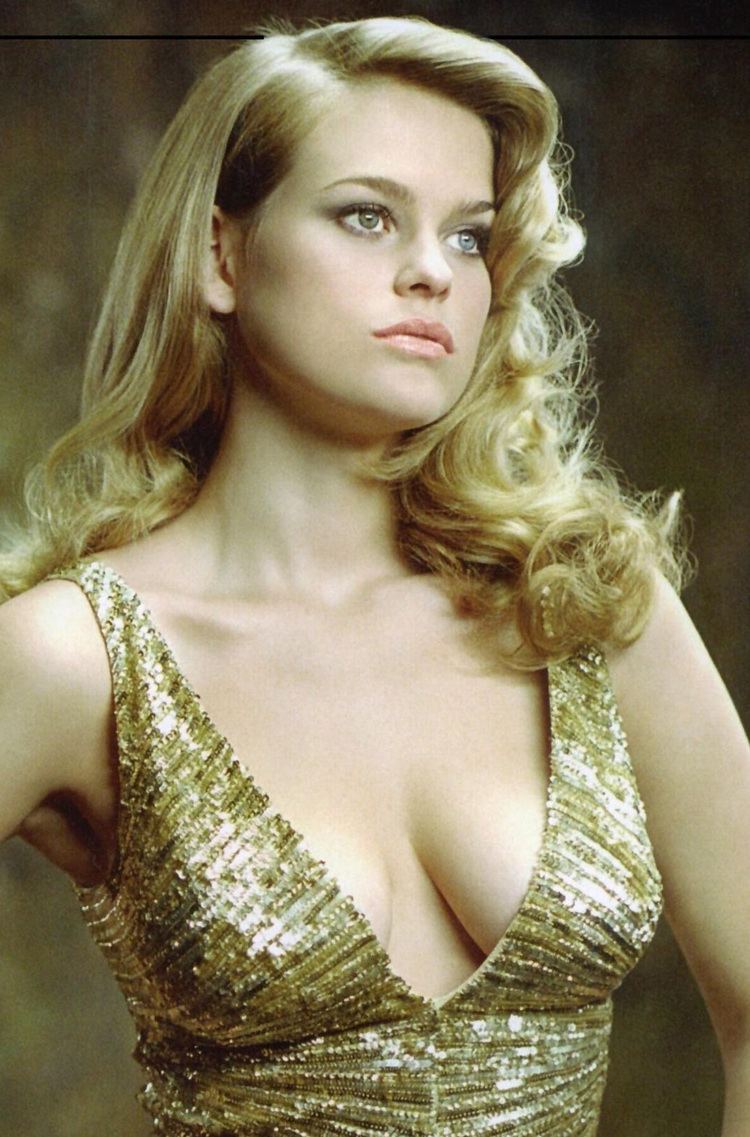 Eve was born in London, the daughter of actors Trevor Eve and Sharon Maughan. She attended Bedales School, and More House School, and then took her A-levels at Westminster School in London.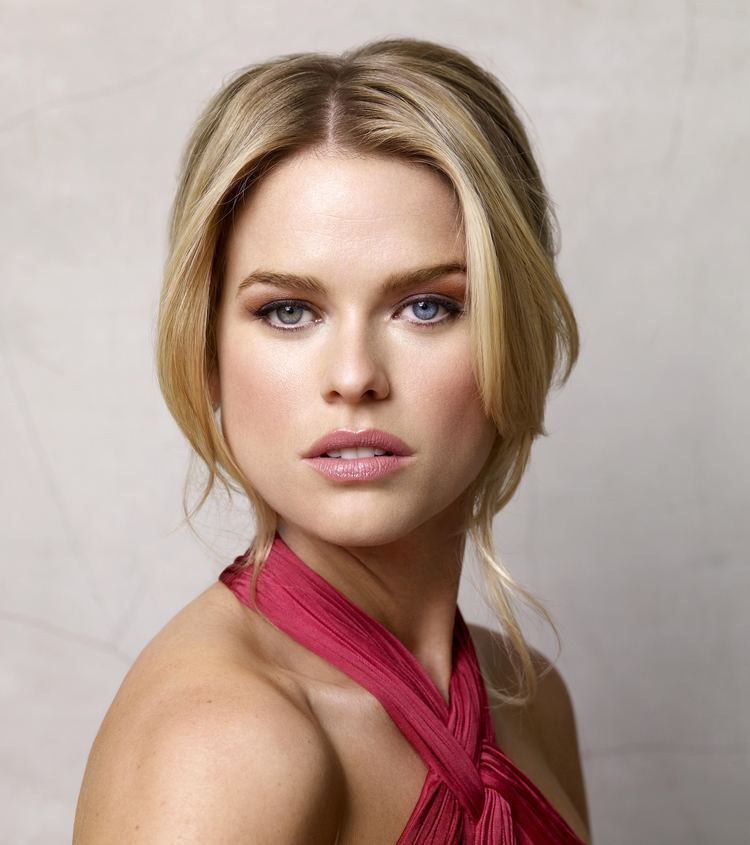 During her gap year, she studied at the Beverly Hills Playhouse and then read English at St Catherine's College, Oxford. While at Oxford, she appeared in student productions of The Importance of Being Earnest, Animal Crackers (which toured to the Edinburgh Festival Fringe) and Scenes from an Execution.
Career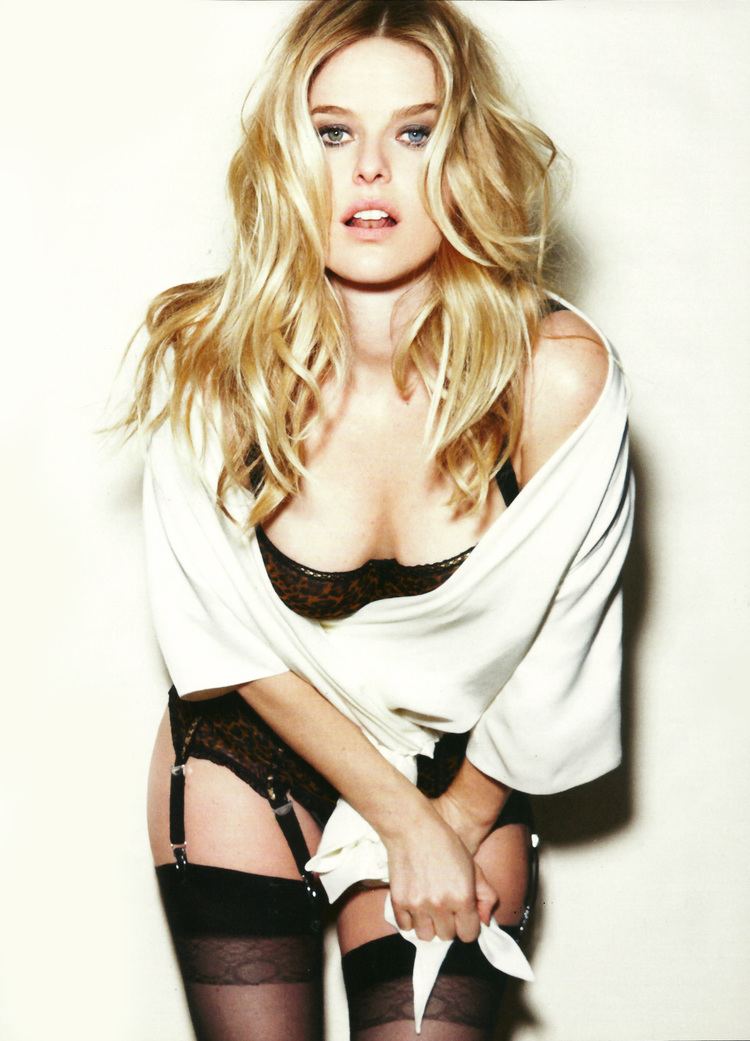 Eve has appeared in television dramas such as the BBC's The Rotters' Club, Agatha Christie's Poirot and Hawking and starred in the film Stage Beauty (2004).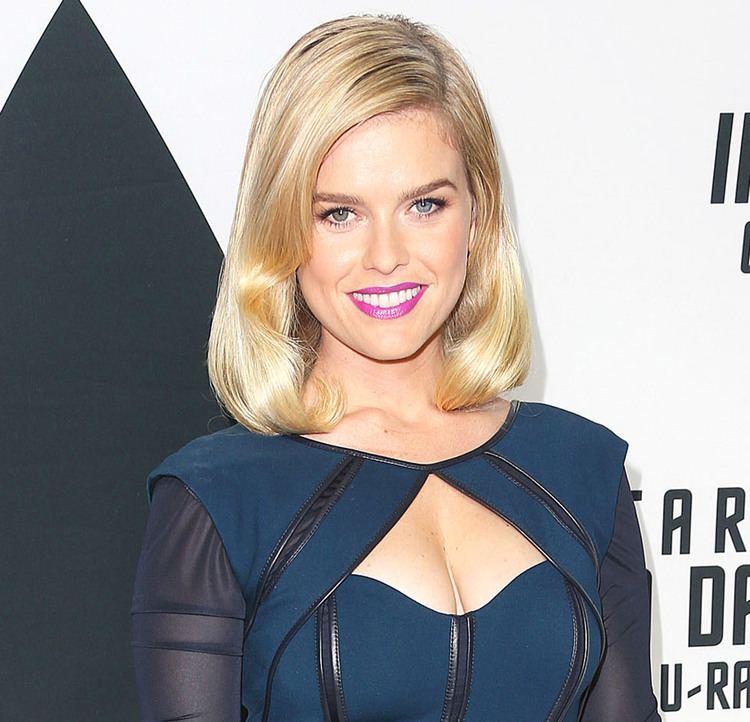 In 2006, she starred in two comedy films: Starter for 10 and Big Nothing (in which she and co-star Simon Pegg put on American accents). She spent the early part of 2006 in India working on a drama mini-series Losing Gemma about backpackers.
On the stage, Eve has appeared in two plays directed by Trevor Nunn. In 2006, she played young Esme/Alice in the new Tom Stoppard play Rock 'n' Roll, at the Royal Court Theatre, later reprising her role for the 2007 Broadway transfer. For this performance, she was nominated for the best supporting actress award at the Whatsonstage.com Theatregoers' Choice Awards.
In 2009, she played Roxane in a production of Cyrano de Bergerac at the Chichester Festival Theatre.
In 2010, Eve played the female lead role in the American romantic comedy film She's Out of My League, in which her parents play the roles of her character's parents. She also played the role of Erin, Charlotte's Irish nanny, in Sex and the City 2.
During 2011, Eve had a recurring guest role in season 8 of the HBO series Entourage, as Sophia, a journalist and love interest to Vincent Chase. 2011 Eve also portrayed Hollywood actress Lara Tyler in the romantic comedy The Decoy Bride. Eve is also known for her role of Dr. Carol Marcus in Star Trek Into Darkness.
In 2012, she played the younger 1969 version of Agent O in Men in Black 3, the older version being played by Emma Thompson.
Eve took part in the opening session of the 2013 Consumer Electronics Show. She appeared in Paul McCartney's music video "Queenie Eye"; and in Rixton's music video "Hotel Ceiling" in 2015.
In 2013, she co-starred in Before We Go with Chris Evans, who also directed the film. She played herself in the Hollywood film Night at the Museum: Secret of the Tomb in 2014 and has since starred in several productions, including Criminal in 2016.
In 2016, she appeared in "Nosedive", an episode of the anthology series Black Mirror.
Personal life
Eve was in a long-term relationship with poet Adam O'Riordan, whom she met while reading English at Oxford. The pair broke up in 2012.
On 14 August 2014, Eve announced her engagement to her "high school sweetheart", financier Alex Cowper-Smith. The pair met while attending Westminster School in London. They married on 31 December 2014. They separated in April, 2017.
She has heterochromia, a condition that causes the irises of both eyes to be different colors. In Eve's case, her left eye is blue, and her right eye is green.
Eve currently lives in London and Los Angeles. Eve is of English, Welsh, and Irish descent.
Controversy
In 2015, Eve aroused controversy with her comments on Caitlyn Jenner's public transition from man to woman, when she accused Jenner of "playing at being a woman".
Filmography
Actress
-
The Last Girl (post-production)
as
Cassie Holt
-
The Lovers (TV Series) (post-production)
as
Frankie
- Episode #1.5 - Frankie
- Episode #1.3 - Frankie
- Episode #1.1 - Frankie
2023
Freelance (completed)
2023
The Queen Mary (completed)
as
Anne Caulder
2022
The Infernal Machine
as
Officer Higgins
2020
Belgravia (TV Mini Series)
as
Susan Trenchard
- Episode #1.6 (2020) - Susan Trenchard
- Episode #1.5 (2020) - Susan Trenchard
- Episode #1.4 (2020) - Susan Trenchard
- Episode #1.3 (2020) - Susan Trenchard
- Episode #1.2 (2020) - Susan Trenchard
- Episode #1.1 (2020) - Susan Trenchard
2019
Bombshell
as
Ainsley Earhardt
2018
Iron Fist (TV Series)
as
Mary Walker
- A Duel of Iron (2018) - Mary Walker
- War Without End (2018) - Mary Walker
- Citadel on the Edge of Vengeance (2018) - Mary Walker
- Morning of the Mindstorm (2018) - Mary Walker
- The Dragon Dies at Dawn (2018) - Mary Walker
- Heart of the Dragon (2018) - Mary Walker
- Target: Iron Fist (2018) - Mary Walker
- This Deadly Secret- (2018) - Mary Walker
- The City's Not for Burning (2018) - Mary Walker
- The Fury of Iron Fist (2018) - Mary Walker
2018
Robot Chicken (TV Series short)
as
Jane Porter / Alexis
- Jew No. 1 Opens a Treasure Chest (2018) - Jane Porter / Alexis (voice)
2018
Ordeal by Innocence (TV Mini Series)
as
Gwenda Vaughan
- Episode #1.3 (2018) - Gwenda Vaughan
- Episode #1.2 (2018) - Gwenda Vaughan
- Episode #1.1 (2018) - Gwenda Vaughan
2017
Hannah Royce's Questionable Choices (TV Movie)
as
Hannah Royce
2017
The Stolen
as
Charlotte Lockton
2017
Please Stand By
as
Audrey
2016
Black Mirror (TV Series)
as
Naomi Jayne Blestow
- Nosedive (2016) - Naomi Jayne Blestow
2016
Misconduct
as
Charlotte Cahill
2015
Lithgow Saint (Short)
as
Amelia Adams
2015
Entourage
as
Sophia (uncredited)
2015
Dirty Weekend
as
Natalie Havington
2014
Night at the Museum: Secret of the Tomb
as
Alice Eve (uncredited)
2013
Paul McCartney: Queenie Eye (Music Video short)
as
Alice Eve (uncredited)
2013
Cold Comes the Night
as
Chloe
2013
Star Trek Into Darkness
as
Carol Marcus
2013
Some Velvet Morning
as
Velvet
2013
Decoding Annie Parker
as
Louise
2012
Please, Alfonso (Short)
as
Annabelle
2012
Men in Black 3
as
Young Agent O
2012
The Raven
as
Emily Hamilton
2011
Entourage (TV Series)
as
Sophia
- The End (2011) - Sophia
- Second to Last (2011) - Sophia
- The Big Bang (2011) - Sophia
- Motherfucker (2011) - Sophia
2010
Sex and the City 2
as
Erin
2010
She's Out of My League
as
Molly
2009
Crossing Over
as
Claire Sheperd
2007
The Amazing Trousers (Short)
as
Colette
2006
Losing Gemma (TV Series)
as
Esther
- Episode #1.2 (2006) - Esther
- Episode #1.1 (2006) - Esther
2006
Starter for 10
as
Alice Harbinson
2005
Poirot (TV Series)
as
Lenox
- The Mystery of the Blue Train (2005) - Lenox
2005
Beethoven (TV Mini Series documentary)
as
Countess Giulietta Guicciardi
- The Rebel (2005) - Countess Giulietta Guicciardi
2005
The Rotters' Club (TV Mini Series)
as
Cicely Boyd
- Look Over Your Shoulder (2005) - Cicely Boyd
- The Maws of Doom (2005) - Cicely Boyd
- The Chick and the Hairy Guy (2005) - Cicely Boyd
2004
Stage Beauty
as
Miss Frayne
2004
Hawking (TV Movie)
as
Martha Guthrie
Producer
2017
Bees Make Honey (executive producer)
2017
Ladylike (Short) (producer)
2014
Death of a Farmer (producer)
Director
Writer
Soundtrack
2014
Before We Go (performer: "My Funny Valentine", "I'm Too Sexy")
Thanks
2000
Cinderella (TV Movie) (with thanks to)
Self
2021
The Filmmakers Podcast (Podcast Series)
as
Self
- Alice Eve on making movies in hollywood and latest film Warning (2021) - Self
2010
Made in Hollywood (TV Series)
as
Self
- Warning/The French Dispatch/Maya and the Three (2021) - Self
- A Dog's Way Home, Replicas (2019) - Self
- Episode #5.19 (2010) - Self
2019
Ok! TV (TV Series)
as
Self
- Episode #7.160 (2020) - Self
- Episode #4.94 (2019) - Self
2020
This Morning (TV Series)
as
Self
- Episode dated 12 March 2020 (2020) - Self
2020
The One Show (TV Series)
as
Self
- Episode dated 11 March 2020 (2020) - Self
2019
There's Something About Movies (TV Series)
as
Self - Panelist
- Episode #1.6 (2019) - Self - Panelist
2019
Rachael Ray (TV Series)
as
Self
- Rach Is Hanging with the Star of the New Movie, "Replicas" with Keanu Reeves/Alice Eve Is at the Kitchen Table (2019) - Self
2018
Last Call with Carson Daly (TV Series)
as
Self
- Alice Eve/Odetta Hartman/Bert Kreischer (2018) - Self
2012
Conan (TV Series)
as
Self - Guest
- Fred Armisen/Alice Eve/Jonathan Wilson (2018) - Self - Guest
- Kentucky Freud Chicken & the Terrible Psychiatry Joke (2013) - Self - Guest
- This One Has a Wardrobe Malfunction (2012) - Self - Guest
2016
The Late Late Show with James Corden (TV Series)
as
Self
- Alice Eve/Mark Duplass/Wyatt Cenac/Dorothy (2018) - Self
- Harry Connick Jr./Alice Eve/Lior Suchard (2016) - Self
2016
Criminal Intent (Video documentary short)
as
Self
2015
Today (TV Series)
as
Self
- Episode dated 12 April 2016 (2016) - Self
- Episode dated 26 August 2015 (2015) - Self
2015
The EE British Academy Film Awards (TV Special)
as
Self - Presenter
2010
The Late Late Show with Craig Ferguson (TV Series)
as
Self / Self - Guest
- Alice Eve/Bojana Novakovic/Roddy Hart & the Lonesome Fire (2014) - Self
- Alice Eve; Shirley Jones (2013) - Self - Guest
- Episode #8.207 (2012) - Self
- Episode #7.214 (2011) - Self
- Episode #6.156 (2010) - Self
2013
Vivir de cine (TV Series)
as
Self
- Episode #1.35 (2013) - Self
2013
Alaska y Mario (TV Series)
as
Self
- ¡Qué maravilla Star Trek! (2013) - Self
2013
Jimmy Kimmel Live! (TV Series)
as
Self - Guest
- Episode #10.388 (2013) - Self - Guest
2013
Sidewalks Entertainment (TV Series)
as
Self - Guest
- Cho, Pegg & Eve (2013) - Self - Guest
2013
Evening Urgant (TV Series)
as
Self - Guest
- J.J. Abrams/Chris Pine/Zachary Quinto/Alice Eve (2013) - Self - Guest
2012
Partners in Time: The Making of 'MIB 3' (Video short)
as
Self
2012
The Raven: Behind the Beauty and Horror (Video short)
as
Self
2012
The Raven Guts: Bringing Death to Live (Video documentary short)
as
Self
2012
E! Live from the Red Carpet (TV Series)
as
Self
- The MEN in BLACK 3 Premiere (2012) - Self
2007
Up Close with Carrie Keagan (TV Series)
as
Self
- Episode dated 24 April 2012 (2012) - Self
- Episode dated 7 March 2007 (2007) - Self
2012
Big Morning Buzz Live (TV Series)
as
Self
- Jason Statham/Alice Eve/Neon Trees (2012) - Self
2012
MSN Exclusives (TV Series)
as
Self
2010
Lorraine (TV Series)
as
Self - Guest
- Episode dated 27 September 2010 (2010) - Self - Guest
2010
Janela Indiscreta (TV Series)
as
Self
- Episode #1.17 (2010) - Self
2010
ThinkTalk (TV Mini Series)
as
Self
- Advicebyte: Alice Eve & Krysten Ritter (She's Out of My League) (2010) - Self
2010
Entertainment Tonight (TV Series)
as
Self
- Episode dated 11 March 2010 (2010) - Self
- Episode dated 10 March 2010 (2010) - Self
2009
The Book Quiz (TV Series)
as
Self
- Poetry Special (2009) - Self
2009
The 2009 Independent Spirit Awards (TV Special)
as
Self
2006
Behind the Scenes: Agatha Christie's Poirot (TV Movie documentary)
as
Self (uncredited)
2006
Film '72 (TV Series)
as
Self
- Films of the Year (2006) - Self
- Episode dated 27 November 2006 (2006) - Self
2006
Richard & Judy (TV Series)
as
Self
- Episode dated 29 August 2006 (2006) - Self
Archive Footage
2020
Ok! TV (TV Series)
as
Self
- Episode #7.188 (2020) - Self
2016
Criminal: Director's Notes (Video documentary short)
as
Self / Marta Lynch
2014
Lennon or McCartney (Documentary short)
as
Self
2012
Made in Hollywood (TV Series)
as
Self
- Episode #7.26 (2012) - Self
2006
University Challenge: The Story So Far (TV Movie documentary)
as
Alice Harbinson (uncredited)
References
Alice Eve Wikipedia
(Text) CC BY-SA