In 2013, he began focusing on his music career and made his film debut as a playback singer in The Reluctant Fundamentalist (2013) and released a cover single "Mohabbat Karne Waley" later that year. Later, he released four cover singles including his own version of Reshma's song "Kithay Nain Na Jori", which earned him critical appraisal. Sethi recorded two songs "Kya Hoga" and "Aah Ko Chayie" for Manto (2015) and debuted as a featured artist in the eighth season of Pakistani music reality show Coke Studio.
In 2016, he released his first original single "Mahi Mera", that received critical acclaim. Sethi received his first Lux Style Award nomination as a Best Playback Singer - Male at 15th Lux Style Awards, and was nominated for Best Playback Singer - Male at 2nd ARY Film Awards, both for "Aah Ko Chayie". He also received a Hum Award nomination at 4th Hum Awards for "Kithay Nain" in a Best Music Single category.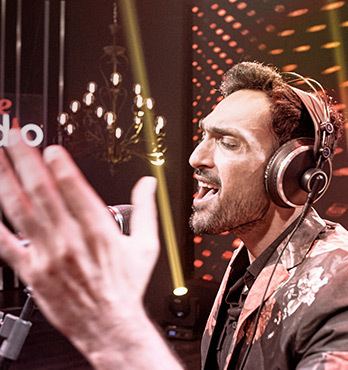 Ali Sethi was born on July 2, 1984, in Lahore, to Najam Sethi and Jugnu Mohsin. Both his parents are veteran journalists. His father also served as an acting Chief Minister of Punjab and chairman of the Pakistan Cricket Board for one year. His mother founded Pakistan's first English-language independent newsweekly, The Friday Times. Sethi has one sister, Mira Sethi who is a journalist and actress. Sethi graduated from Aitchison College where he passed his O'Level and attended Harvard University from 2002 to 2006 and graduated in South Asian Studies. His maternal aunt Moni Mohsin is also a writer based in UK.
In 2006, at the end of his graduation Sethi started to write an English novel The Wish Maker about "the political history of Pakistan with three generations of characters who live in a middle-class, liberal enclave of Lahore." After graduating he worked for four months with a magazine but soon gave up to complete the novel. Sethi finished the second draft of book in Pakistan by 2008, as per his accounts, "I was wrapping up at Harvard and so I wrote on weekends and at nights. I didn't miss classes to write – and I did graduate!". The book was published by Riverhead Hardcover and later Penguin Books in 2009 and was met with wide spread critical acclaim and recognition. It was ranked on no. 8 at Vogue Top Ten Summer Books. The book has been translated into Italian, Dutch, German, Hindi, Chinese and Turkish.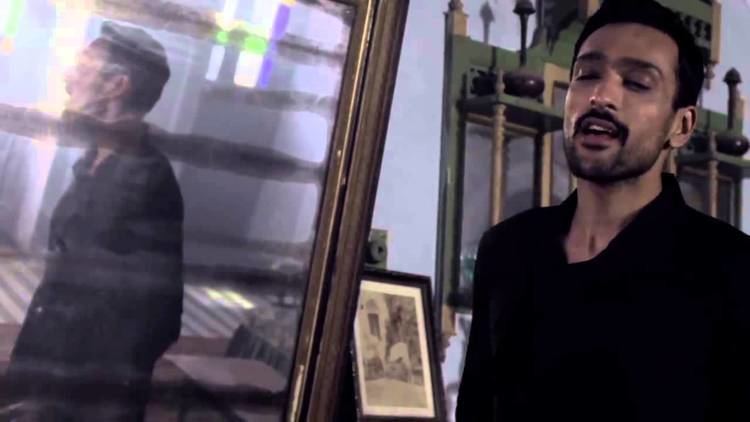 In a review, The New York Times called it "a first-rate novel", stating that "Sethi's prose evokes the comic mislocutions of Jonathan Safran Foer and the vertiginous mania of Zadie Smith. The Wall Street Journal stated that, "Mr. Sethi is especially alive to the emotional contours of young love, its modes of courtship, its methods of subterfuge... Mr. Sethi's prose, always lucid, often soars to illuminate the quotidian." The novel was long-listed for the 2011 DSC Prize for South Asian Literature but couldn't made it to the final six nominations, ultimately losing to H. M. Naqvi's, Home Boy. It was also shortlisted for 2010 Shakti Bhatt First Book Award.
After graduation Sethi also wrote reviews and articles for several local and international publications including The New York Times, The Friday Times and Dawn News for two years. Sethi has written reportage and literary criticism, most notably an eyewitness account of the Indus flood of 2010 for The New York Times. a revisionist essay on the life and legacy of Urdu short-story writer Saadat Hassan Manto for The New Yorker. and a groundbreaking profile of the Pakistani ghazal singer Farida Khanum for The Caravan.
He first performed a ghazal "Aaj Jaane Ki Zidd Naa Karo" on stage at Harvard. Sethi professionally started his singing career by training himself during his second year, in an interview with The Express Tribune he stated that, "I just knew I was to become a singer; so, in my second year in college, I bought myself a harmonium. Then, I started to look for an Ustad who could teach me." In 2008, Sethi started his training in classical music from Ustad Naseeruddin Saami. He recorded a few Reshma songs in London with musicians Tsivi Sharett and Natalie Rosario, which were then uploaded on the video-sharing website and received a great response. From 2009 to 2012 he received training and consistently released covers on SoundCloud and YouTube, with record producer Saad Sultan.
In 2013, Ali recorded a song "Dil Jalannay Ki Baat" in Mira Nair's political-thriller film The Reluctant Fundamentalist, which brought Sethi to recognition as a singer. The song was named the "highlight of the album". He recorded several covers including "Mohabbat Karnay Walay", "Kithay Nain Na Jori", "Haal Aisa Nahin" and "Yaad Mein Teri" with recorder and producer Saad Sultan. In 2014, he was hired to playback in the film Manto by Jamal Rahman of True Brew who previously worked with the Ali on The Reluctant Fundamentalist. Sethi recorded two songs, a duet "Kya ho Ga" with Zebunnisa Bangash and solo "Aah Ko Chahiye". Both songs achieved him a critical praise and recognition. Sethi went on to receive a Lux Style Award nomination as a Best Playback Singer - Male at 15th Lux Style Awards, and was nominated for Best Playback Singer - Male at 2nd ARY Film Awards.
In February 2015, Sethi also released his first music video "Kithay Nain Na Jori" at Karachi Literature Festival featuring Sethi himself, starring Sania Saeed, Adnan Siddiqui and Ali's sister Mira Sethi as a tribute to Reshma. Sethi said, "Reshma ji's song is so powerful that today everyone is ready to do anything to bring it back." explaining his tribute to singer he expressed, "It's been a miraculous journey. All of us who have worked on the song have been touched by something really special. Everything – from recording to finding musicians and the shooting – came together at the end and it's because of our love for the song. The song belongs to Reshma ji."
The video was directed by Sarmad Sultan Khoosat with whom Sethi works on film Manto and produced by his long time friend Saad Sultan. Video received two nominations at the 4th Hum Awards including Best Music Video for Khoosat and Best Music Single for Sethi. Sethi made his professional screen debut from the eighth season of Pakistani music reality show Coke Studio as a featured artist.
Currently he is making a documentary on singer Farida Khanum and planning his second book as a "tragedy". On February 5, 2016, Sethi released his original single "Mahi Mera" featuring farmer turned folk singer Jamaldin as co-singer. This is Ali's third collaboration with record producer Saad Sultan who previously worked with him on music videos "Layian Layian" and "Kitay Nain Na Jori". The video is directed by Umar Riaz and shot entirely in Jamal's and Sethi's ancestors village Shergarh and Hussaingarh. Speaking about his collaboration with Jamaldin, Sethi said, "I first heard Jamal at a wedding three years ago in Shergarh, my maternal grandfather's ancestral village and I responded immediately to the lehk and soz in his voice - he is a very charismatic singer and I knew I had to record Jamal in a studio and bring his music to a wider audience! I thought of Umar for the video because I wanted his eye - a curious but sympathetic eye! I wanted the video to enact the mood and temperament of the song without becoming sentimental or resorting to formulas of 'rural landscaping'". Talking about Jamaldin, Sethi said, "I saw this man dancing and singing while using techniques of voice projection and angulation that were charming and didn't seem familiar to me at all,." Sethi brought Jamaldin to his mentor Ustad Nasir-ul-Din Sami to trained him, who was eager to work with him after listening Jamaldin's voice saying, "We must work with him because his voice represents the old Arab influence in the country,."
Ali performed at Lahore College of Arts and Sciences on April 29, 2016 for an event held by Kuch Khaas, where he performed his new single "Mahi Mera" for the first time along with various cover singles. Sethi re-appeared as a featured-artist in Coke Studio season 9 under the team of music director Shuja Haider.
Sethi has sung following songs in films, television and music programs.
2013: The Reluctant Fundamentalist – "Dil Jalanay Ki Baat Karte Ho"
2015: Manto – "Aah Ko Chahiye" and "Kya Hoga"
2015: Ye Mera Deewanapan Hai – "Ye Mera Deewanapan Hai"
2015: Coke Studio Pakistan (Season 8) – "Umraan Langiyaan" with Nabeel Shaukat Ali
2016: Coke Studio Pakistan (Season 9) – "Aaqa" with Abida Parveen
2017: Coke Studio Pakistan (Season 10) – "Ranjish Hi Sahi"
2017: Coke Studio Pakistan (Season 10) – "Thinak Dhin"
"Chan Kithan"- this single crossed 2 million views in the first few days
"Mohabbat Karnay Walay"
"Kithay Nain Na Jori"
"Haal Aisa Nahin"
"Yaad Mein Teri"
"Dil Jalaane ki Baat Kartey Ho"
"Mahi Mera" (2016)
2016: "Aaja" – Swet Shop Boys ft. Ali Sethi