Residence

Sweden (asylum)







Full Name

Ali bin Abd Jalil

Born

8 April 1985 (age 30) (

1985-04-08

)

Malaysia

Known for

Internet activism Prisoner of Conscience

Criminal charge

Sedition charges for allegedly insulting the royalty (Malaysia Sedition Act)
Ali abd jalil di mahkamah majistret shah alam
Ali bin Abd Jalil (born 8 April 1985) is a Malaysian student activist. He was detained by Royal Malaysia Police on 8 September 2014 and served 22 days in prison for insulting the royal family of Johor and Sultan of Selangor. Amnesty International has declared him a prisoner of conscience.
Contents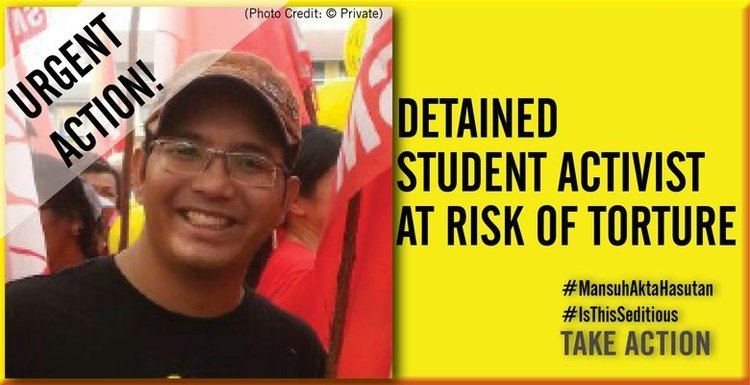 On 21 October 2014, Ali flew from Bangkok, Thailand to Stockholm, Sweden. He sought refuge at the Amnesty International Sweden in Stockholm and was granted political asylum by Sweden. The Malaysia Department of Immigration revoked his passport on December 8.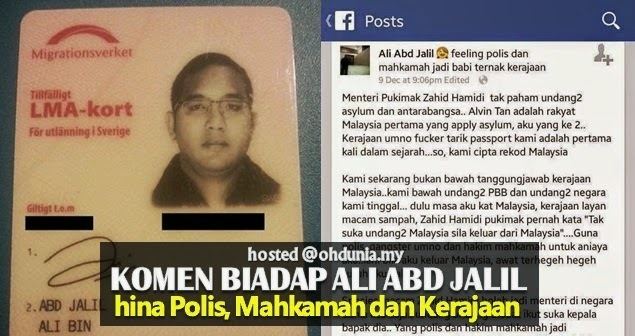 Background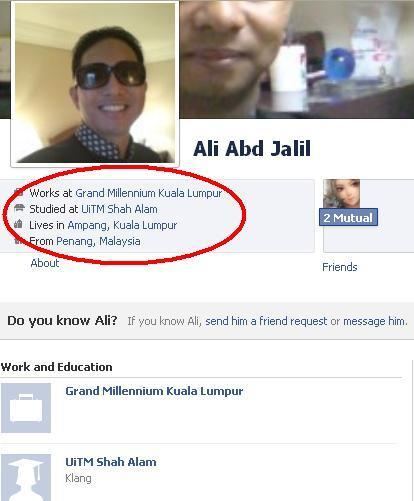 Ali bin Abd Jalil(166 cm heights) was born in Kuala Lumpur, Malaysia on 8 April 1985. He is number 6 of 10 children of Abd Jalil bin Abd Rahman. Ali grew up in Selangor, Kelantan and Penang. His father from Penang and his mother from Kedah. Ali has many friends who work with sultan Johor especially bodyguards and escorts. Ali has the classified information about sultan Johor`s activities including murder,rape and criminals. During Police investigations, they failed to collect information about Ali`s internet and hacking activities. Ali inspired young generation to voice up and speak the truth about injustice and corruption involving monarchy and Malaysian government. Ali initiated a movement to overthrow sultan Johor and make Malaysia become republic.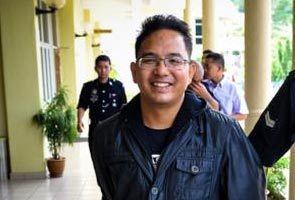 In an interview, Ali's father said that Ali previously worked at a restaurant, airport and hotel where he began observing people and those who are referred to as 'elites group'. He said, Ali saw the injustice prevailing in the country, particularly those involving the royal institution. "While working at a luxury hotel in Kuala Lumpur, he saw bad impressions made by the elites, state officials and the royals. "When he saw things that should not happen, he was questioning the activity of the alleged head of religion,".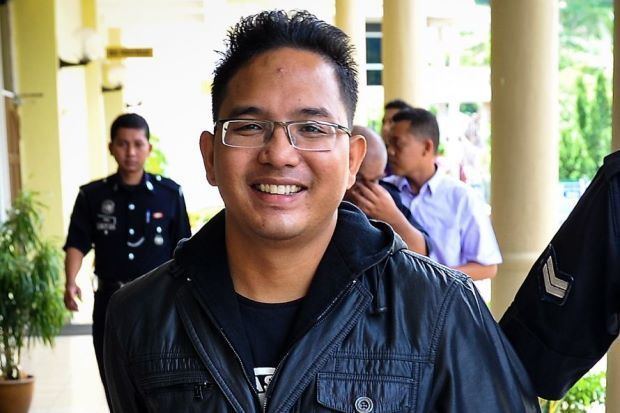 Jalil, who served as a civil servant also did not rule out that Ali is not satisfied with the government treatment towards his twin brother, Ahmad. Last year, Ahmad Abd Jalil was fined RM20,000 by the Johor Bahru Sessions Court after he was found guilty of insulting the Sultan of Johor on Facebook in 2012. Ali began posting seditious remarks about the government and monarchy on his Facebook account.
Detention and trial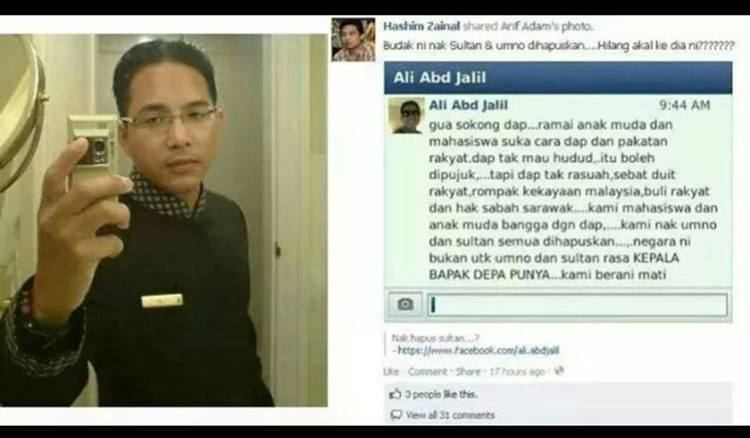 Ali was arrested after facing three charges under the Sedition Act 1948 for allegedly insulting the Johor royal family and Sultan of Selangor in a posting on Facebook, entitled "Kapitalis Bangsat". On 8 September 2014, he pleaded not guilty to insulting the Sultan of Johor in Klang Sessions Court. He was released on a RM5,000 bail after being charged under the Sedition Act. He was later immediately re-arrested by the same act, this time for allegedly insulting the Sultan of Selangor. Arrest warrants were submitted to the Ali's lawyer, Michelle Yesudas, he was accused of issuing publishing seditious statements against the Sultan Sharafuddin Idris Shah on his Facebook page on August 18, 2014, at 11:42 pm. The offense was allegedly committed at his home in No. 62, Jalan SM9, Sunway, Batu Caves. Ali was charged in the Sessions Court in Shah Alam. Ali pleaded not guilty in the Sessions Court. Judge Ahmad Fairuz Mohd Fuzi set October 10, 2014, to the date of trial and Ali were released on bail of RM5,000 with one surety. At Shah Alam Sessions Court, Ali faced with two further charges under the Sedition Act for insulting the Sultan of Selangor and the monarchy in Malaysia. The accused pleaded not guilty to both charges and claimed trial. Judge Mohamed Mokhzani Mokhtar set the date for hearing on August 8, 2014, and the accused was allowed bail of RM4,000 for each charge and his passport handed to the court. Lawyer, Michelle Yesudas claimed that the two charges brought against Ali Abd Jalil on the same day was a form of harassment, although the charges imposed for insulting the king of two different states. She claims their cooperation and wish the Sedition Act 1948 was abolished. He was physically beaten, verbally abused and threatened by prison officers while being detained in Sungai Buloh prison.
Political asylum in Sweden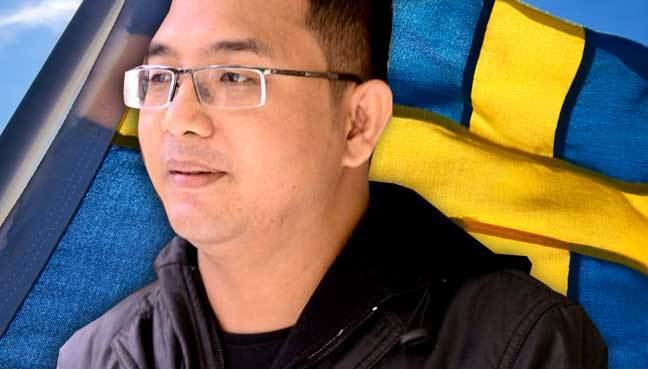 Ali fled Malaysia on 18 October. He later flew from Bangkok to Stockholm on 21 October. In his Facebook account, Ali said he was seeking asylum in Sweden, alleging that he was not treated fairly by Malaysian authorities.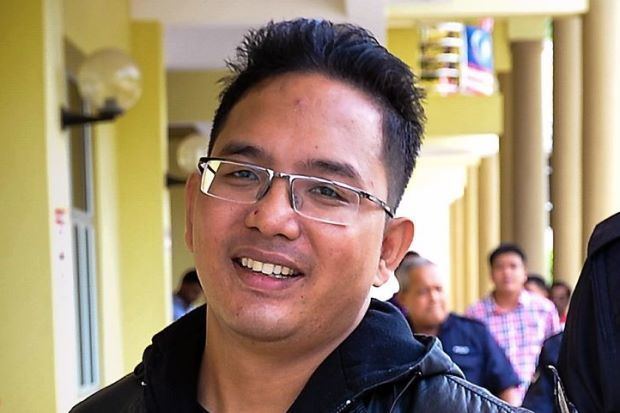 "Now, I am in Sweden… Looking for asylum… the Malaysian government and Sultan treat(ed) me like rubbish… I have been threatened through gangsters and racist Malay groups in Malaysia…. Malaysia is not safe for me, police and gangsters are following me all the time….," he posted.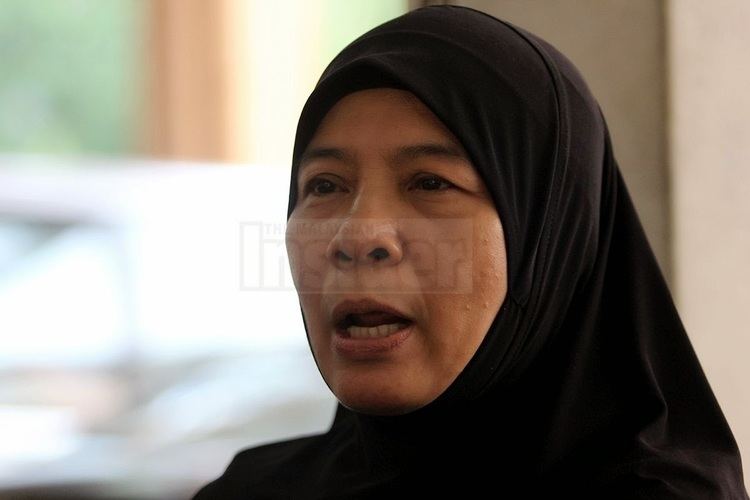 In making it to Sweden, Ali took to thanking several organisations via the same Facebook posting. He thanked Amnesty International, non-governmental organisation Asalkan Bukan Umno (ABU), Parti Sosialis Malaysia (PSM), Suara Rakyat Malaysia (Suaram), APBM, Anti-Fascist Malaysia (Antifa Malaysia), Bar Council, Lawyer for Liberty, Sisters in Islam, Projek Dialog, Solidariti Mahasiswa Malaysia (SMM), PRM and friends. According to a report by the Rakyat Times, Ali who was due to appear in the Selayang and Shah Alam court to face his charges next month was adopted by Amnesty International Malaysia as a prisoner of conscience.
In Stockholm, Ali went to Amnesty International Sweden where he was advised on the procedure for applying for asylum. He was taken to the asylum centre before being moved to another town, Morsta. Ali's sister, Asiah said that Ali was likely to be granted political asylum after having been interviewed by a human rights group there. He already has a temporary visa and a work permit that allows him to start work immediately.
Reaction
Following his ordeal, Amnesty International adopted him as a prisoner of conscience (PoC), saying it was part of a push to ensure he did not suffer further punishment or selective prosecution. The global human rights group has activated a rapid response mechanism at the international level to pressure Putrajaya to stop criminalising free speech and opinion, following a series of prosecutions under the Sedition Act.
References
Ali Abd Jalil Wikipedia
(Text) CC BY-SA