Full Name

Alfred Lewis Enoch

Born

2 December 1988 (age 32) (

1988-12-02

)

Westminster, London, England

Parents

Etheline Margareth Lewis Enoch, William Russell

Movies and TV shows

How to Get Away with Murder

, Harry Potter and the Philos, Harry Potter and the Half‑B, Harry Potter and the Death, Harry Potter and the Goble




Similar People

Jack Falahee, Aja Naomi King, Matt McGorry, Katie Findlay, Billy Brown
how to get away with murder stars jack falahee and alfred enoch play wrapid fire whokilledsam
Alfred Lewis Enoch (born 2 December 1988) is an English actor who portrayed Dean Thomas in the Harry Potter films and Wes Gibbins in the ABC legal drama How to Get Away with Murder.
Contents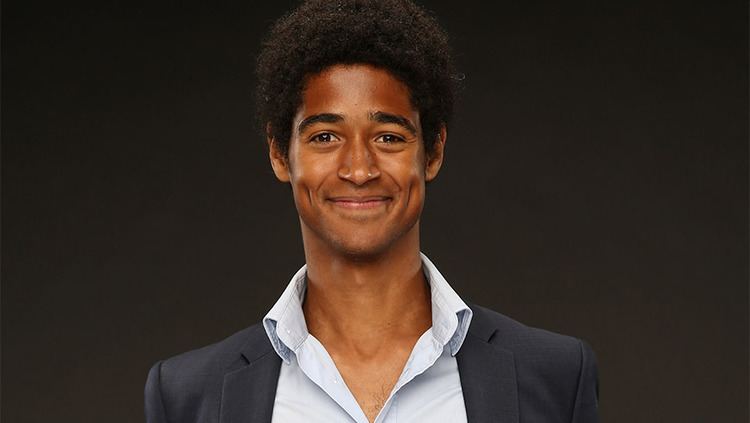 Alfred Enoch Shows Off His British and American Accents
Life and career
Enoch was born in Westminster, London, to English actor William Russell and his second wife, Balbina Gutierrez, a Brazilian-born doctor of Barbadian origin. He attended Westminster School, a public school in London. In 2001 he was cast as Dean Thomas in Harry Potter and the Philosopher's Stone. He appeared in seven of the eight Harry Potter films. He also voiced the character in video games.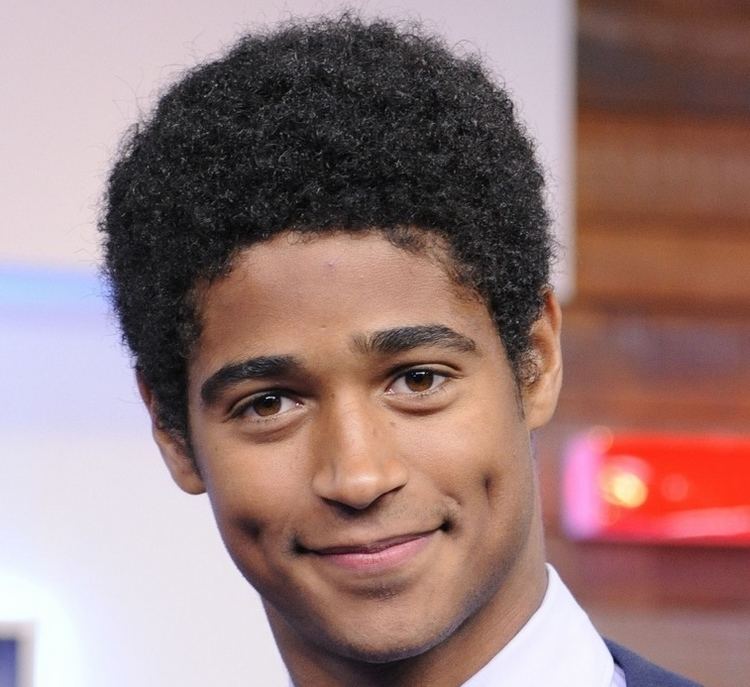 He is fluent in Portuguese, and graduated with a degree in Portuguese and Spanish from The Queen's College, Oxford.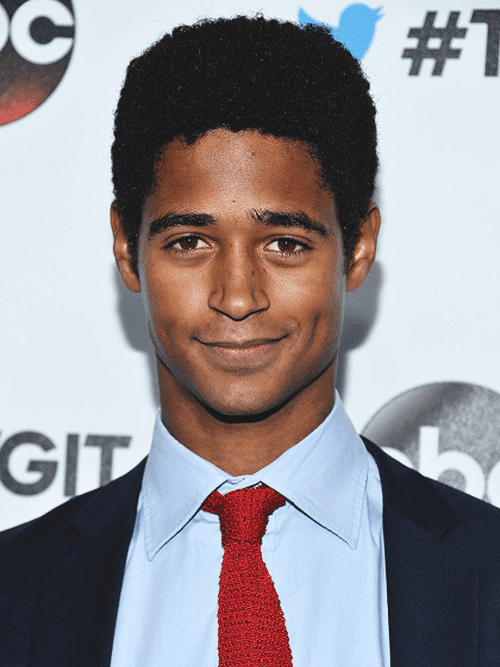 After the Harry Potter films, Enoch appeared in a number of plays throughout London including Coriolanus, Timon of Athens, Antigone, Happy New Year, and The Ballard of Salomon Pavey. He played Bainbridge, the Bloody Guardsman, in the Sherlock episode, "The Sign of Three". In July 2011, Enoch appeared at the London Film and Comic Con.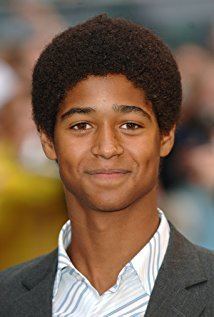 In 2014, Enoch was cast in the series regular role of Wes Gibbins in the ABC legal drama series, How to Get Away with Murder produced by Shonda Rhimes.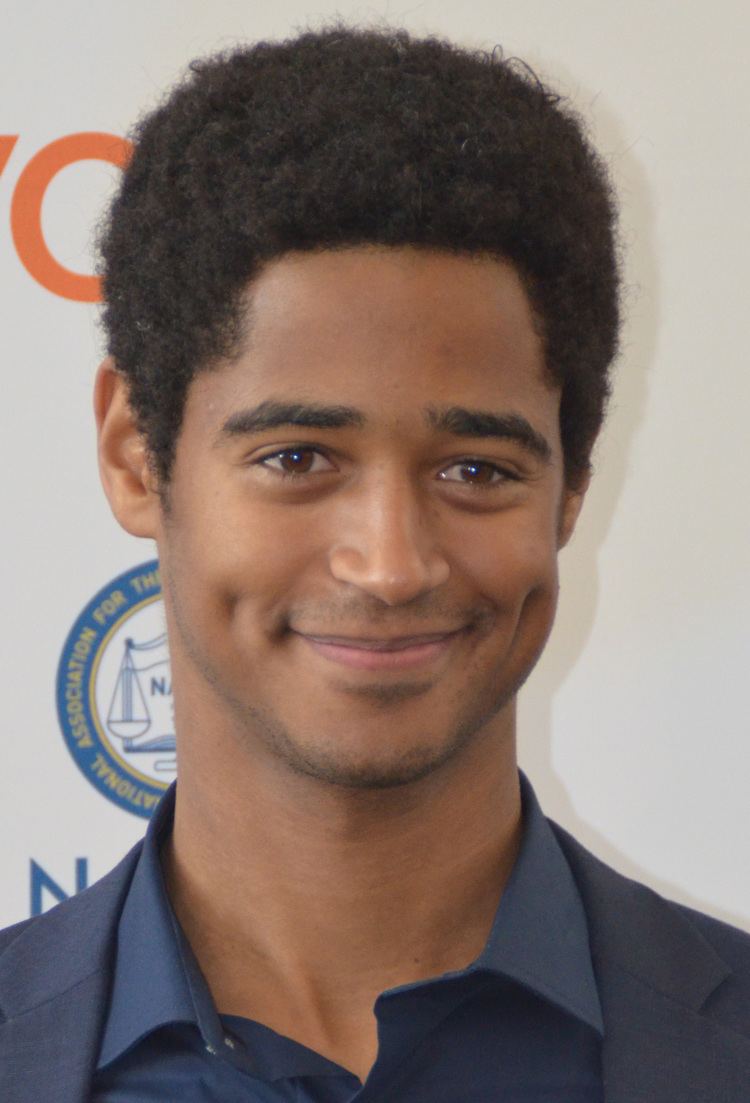 In 2016, Enoch was cast as Edgar/Poor Tom in the well received Talawa Theatre Company and Manchester Royal Exchange co-production of King Lear, for which he won much praise for his characterisation and the physicality he brought to the roles.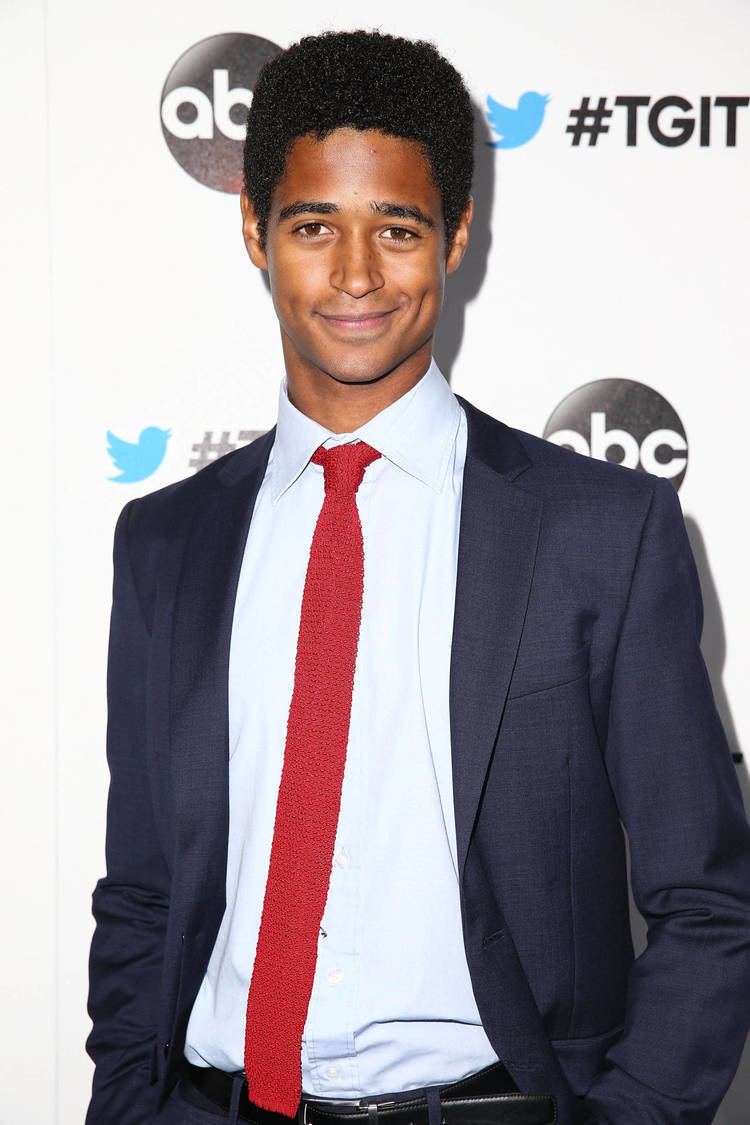 Filmography
Actor
-
The Couple Next Door (TV Series) (post-production)
as
Pete
2021
Foundation (TV Series)
as
Raych Foss
- The Sighted and the Seen (2023) - Raych Foss
- Death and the Maiden (2021) - Raych Foss
- Upon Awakening (2021) - Raych Foss
- Preparing to Live (2021) - Raych Foss
- The Emperor's Peace (2021) - Raych Foss
2023
People Who Knew Me (Podcast Series)
as
Gabe
- Adult Bob (2023) - Gabe
2022
This Is Christmas
as
Adam
2021
The Picture of Dorian Gray
as
Harry Wotton
2020
What a Carve Up!
as
Raymond Owen
2020
Executive Order
as
Antônio Gama
2014
How to Get Away with Murder (TV Series)
as
Wes Gibbins / Christopher Castillo
- Stay (2020) - Christopher Castillo
- Are You the Mole? (2019) - Wes Gibbins
- The Day Before He Died (2018) - Wes Gibbins
- Lahey v. Commonwealth of Pennsylvania (2018) - Wes Gibbins (voice, uncredited)
- He's Dead (2018) - Wes Gibbins
- Wes (2017) - Wes Gibbins
- He Made a Terrible Mistake (2017) - Wes Gibbins
- It's War (2017) - Wes Gibbins
- Go Cry Somewhere Else (2017) - Wes Gibbins
- Not Everything's About Annalise (2017) - Wes Gibbins
- We're Bad People (2017) - Wes Gibbins
- Who's Dead? (2016) - Wes Gibbins
- No More Blood (2016) - Wes Gibbins
- Call It Mother's Intuition (2016) - Wes Gibbins
- Is Someone Really Dead? (2016) - Wes Gibbins
- It's About Frank (2016) - Wes Gibbins
- Don't Tell Annalise (2016) - Wes Gibbins
- Always Bet Black (2016) - Wes Gibbins
- There Are Worse Things Than Murder (2016) - Wes Gibbins
- We're Good People Now (2016) - Wes Gibbins
- Anna Mae (2016) - Wes Gibbins
- There's My Baby (2016) - Wes Gibbins
- Something Bad Happened (2016) - Wes Gibbins
- It's a Trap (2016) - Wes Gibbins
- She Hates Us (2016) - Wes Gibbins
- What Happened to You, Annalise? (2016) - Wes Gibbins
- What Did We Do? (2015) - Wes Gibbins
- Hi, I'm Philip (2015) - Wes Gibbins
- I Want You to Die (2015) - Wes Gibbins
- Two Birds, One Millstone (2015) - Wes Gibbins
- Meet Bonnie (2015) - Wes Gibbins
- Skanks Get Shanked (2015) - Wes Gibbins
- It's Called the Octopus (2015) - Wes Gibbins
- She's Dying (2015) - Wes Gibbins
- It's Time to Move On (2015) - Wes Gibbins
- It's All My Fault (2015) - Wes Gibbins
- The Night Lila Died (2015) - Wes Gibbins
- Mama's Here Now (2015) - Wes Gibbins
- She's a Murderer (2015) - Wes Gibbins
- Best Christmas Ever (2015) - Wes Gibbins
- Hello Raskolnikov (2015) - Wes Gibbins
- Kill Me, Kill Me, Kill Me (2014) - Wes Gibbins
- He Has a Wife (2014) - Wes Gibbins
- He Deserved to Die (2014) - Wes Gibbins
- Freakin' Whack-a-Mole (2014) - Wes Gibbins
- We're Not Friends (2014) - Wes Gibbins
- Let's Get to Scooping (2014) - Wes Gibbins
- Smile, or Go to Jail (2014) - Wes Gibbins
- It's All Her Fault (2014) - Wes Gibbins
- Pilot (2014) - Wes Gibbins
2019
Great Performances (TV Series)
as
Ken
- Red (2019) - Ken
2019
Trust Me (TV Series)
as
Corporal Jamie McCain
- Episode #2.4 (2019) - Corporal Jamie McCain
- Episode #2.3 (2019) - Corporal Jamie McCain
- Episode #2.2 (2019) - Corporal Jamie McCain
- Episode #2.1 (2019) - Corporal Jamie McCain
2018
Troy: Fall of a City (TV Series)
as
Aeneas
- Offering (2018) - Aeneas
- Twelve Days (2018) - Aeneas
- Battle on the Beach (2018) - Aeneas
- Hunted (2018) - Aeneas
- Spoils of War (2018) - Aeneas
- Siege (2018) - Aeneas
- Conditions (2018) - Aeneas
- Black Blood (2018) - Aeneas
2016
King Lear (Video)
as
Edgar
2014
Coriolanus
as
Titus Lartius
2014
Sherlock (TV Series)
as
Bainbridge
- The Sign of Three (2014) - Bainbridge
2013
Mount Pleasant (TV Series)
as
Alex
- Episode #3.7 (2013) - Alex
2013
Broadchurch (TV Series)
as
Sam Taylor
- Episode #1.1 (2013) - Sam Taylor
2012
National Theatre Live: Antigone
as
Chorus
2012
Timon of Athens
as
Philotus (as Alfie Enoch)
2011
Harry Potter and the Deathly Hallows: Part II (Video Game)
as
Dean Thomas (voice, as Alfie Enoch)
2011
Harry Potter and the Deathly Hallows: Part 2
as
Dean Thomas (as Alfie Enoch)
2010
Harry Potter and the Deathly Hallows: Part I (Video Game)
as
Dean Thomas (voice, as Alfie Enoch)
2009
Harry Potter and the Half-Blood Prince
as
Dean Thomas
2009
Harry Potter and the Half-Blood Prince (Video Game)
as
Dean Thomas (voice, as Alfie Enoch)
2007
Harry Potter and the Order of the Phoenix (Video Game)
as
Dean Thomas (voice, as Alfie Enoch)
2007
Harry Potter and the Order of the Phoenix
as
Dean Thomas
2005
Harry Potter and the Goblet of Fire
as
Dean Thomas (as Alfie Enoch)
2004
Harry Potter and the Prisoner of Azkaban
as
Dean Thomas
2002
Harry Potter and the Chamber of Secrets
as
Dean Thomas
2001
Harry Potter and the Sorcerer's Stone
as
Dean Thomas
Thanks
2009
Creating the World of Harry Potter, Part 1: The Magic Begins (Video documentary) (special thanks - as Alfie Enoch)
Self
2022
Fantastic Friends (TV Series documentary)
as
Self
- Belize with Alfred Enoch - Self
2022
Kicking Off: The Rise & Fall of the Super League (Documentary)
as
Narrator (voice)
2022
Podpah (Podcast Series)
- LÁZARO RAMOS & ALFRED ENOCH (2022)
2022
Harry Potter 20th Anniversary: Return to Hogwarts (TV Special documentary)
as
Self
2018
Sunday Brunch (TV Series)
as
Self - Guest
- Episode #8.16 (2019) - Self - Guest
- Episode #7.4 (2018) - Self - Guest
2018
The Wright Stuff (TV Series)
as
Self - Panelist
- Episode dated 25 June 2018 (2018) - Self - Panelist
2014
The Insider (TV Series)
as
Self / Self - Guest
- Episode #13.118 (2017) - Self
- Episode dated 23 October 2014 (2014) - Self - Guest
2015
Good Morning America (TV Series)
as
Self - Guest / Self
- Episode dated 18 November 2016 (2016) - Self - Guest
- Episode dated 10 February 2016 (2016) - Self
- Episode dated 12 November 2015 (2015) - Self - Guest
2016
The Real (TV Series)
as
Self
- Alfred Enoch/Ashanti/Tap Out/Adrienne's Cake Tasting with Israel (2016) - Self
2016
Hollywood Today Live (TV Series)
as
Self
- Guest Co-Hosts Ali Landry & Dondre Whitfield/Carson Kressley/Jeff Dye (2016) - Self
2016
The Chew (TV Series)
as
Self
- Chew-spired (2016) - Self
2016
The Wendy Williams Show (TV Series)
as
Self
- Trending Now #2 (2016) - Self
2015
The 46th Annual NAACP Image Awards (TV Special)
as
Self - Presenter
2014
Entertainment Tonight (TV Series)
as
Self / Self - How to Get Away with Murder
- Episode dated 29 January 2015 (2015) - Self
- Episode dated 28 January 2015 (2015) - Self
- Episode dated 6 November 2014 (2014) - Self - How to Get Away with Murder
2014
Chasing LA (TV Series)
as
Self
- 46th NAACP Image Awards Nominations w/ Aja Naomi King, Tessa Thompson, Alfred Enoch (2014) - Self
2014
Jimmy Kimmel Live! (TV Series)
as
Self - How to Get Away with Murder
- Taylor Swift/Alfred Enoch (2014) - Self - How to Get Away with Murder
2012
Creating the World of Harry Potter, Part 8: Growing Up (Video documentary)
as
Self - 'Dean Thomas' (as Alfie Enoch)
2011
Creating the World of Harry Potter, Part 6: Magical Effects (Video documentary)
as
Self - 'Dean Thomas' (as Alfie Enoch)
2009
Creating the World of Harry Potter, Part 1: The Magic Begins (Video documentary)
as
Self - 'Dean Thomas'
2009
Creating the World of Harry Potter, Part 2: Characters (Video documentary)
as
Self - 'Dean Thomas' (as Alfie Enoch)
2007
Trailing Tonks (Documentary short)
as
Self (as Alfie Enoch)
2006
Preparing for the Yule Ball (Video documentary short)
as
Self (as Alfie Enoch)
2006
Reflections on the Fourth Film (Video documentary short)
as
Self (as Alfie Enoch)
Archive Footage
2021
Foundation (TV Series)
as
Raych Foss
- Mysteries and Martyrs (2021) - Raych Foss (uncredited)
2017
How to Get Away with Murder (TV Series)
as
Wes Gibbins
- Everything We Did Was for Nothing (2018) - Wes Gibbins (uncredited)
- Live. Live. Live. (2017) - Wes Gibbins (uncredited)
- Stay Strong, Mama (2017) - Wes Gibbins (uncredited)
- I Love Her (2017) - Wes Gibbins (uncredited)
2014
Entertainment Tonight (TV Series)
as
Self / Self - How to Get Away with Murder
- Episode dated 19 November 2015 (2015) - Self
- Episode dated 8 November 2014 (2014) - Self - How to Get Away with Murder
References
Alfred Enoch Wikipedia
(Text) CC BY-SA