Covid-19
Alfonso Marquez




Baseball Umpire




August 13, 1999






April 12, 1972 (age 43) Zacatecas, Zac., Mexico (

1972-04-12

)


Dan Bellino, Tom Hallion, Jon Rauch
Alfonso Márquez (born April 12, 1972) is an umpire in Major League Baseball who has worked in the National League in 1999 and throughout both major leagues since 2000. While a minor league umpire, Márquez served as an instructor at the Brinkman/Froemming Umpire School.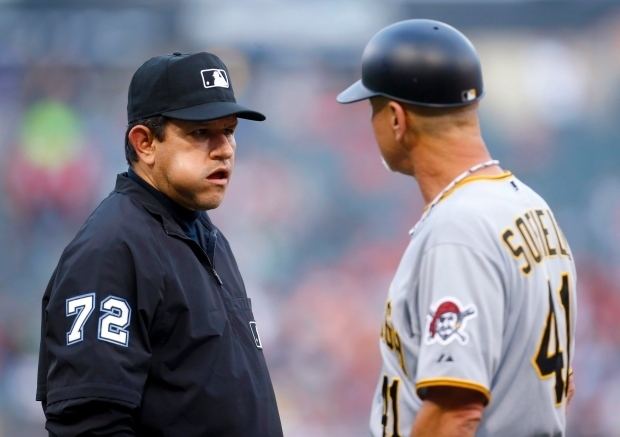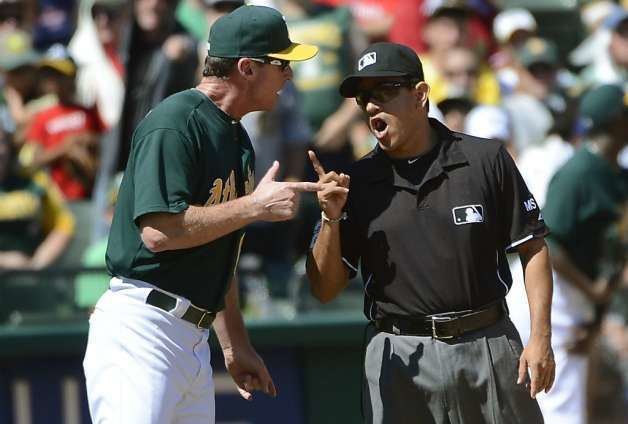 He has officiated three World Series (2006, 2011, 2015), four League Championship Series (2003, 2008, 2013, 2016), and six Division Series (2001, 2002, 2005, 2006, 2011, 2012, 2015), as well as the 2006 All-Star Game. The first Mexican-born umpire in major league history, he resides in Gilbert, Arizona. Graduated from Fullerton Union High School in Orange County, California in 1990. Márquez wears the uniform number 72. He was at second base on August 7, 2004 for Greg Maddux's 300th win.
For the 2009 season, Márquez was assigned to Randy Marsh's Crew P along with Mike Winters and Lance Barksdale.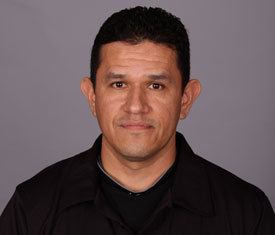 For the 2011 season, Márquez was assigned to a crew with Ed Rapuano, Brian O'Nora, and Ed Hickox.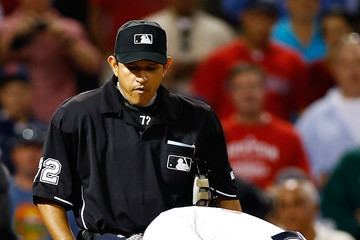 For the 2016 season, Márquez was assigned to a crew with Larry Vanover along with Chris Guccione and David Rackley.
On July 2, 2011, Márquez ejected both Toronto Blue Jays manager John Farrell and Jon Rauch. After a single from Philadelphia Phillies 2B Chase Utley scored on a single from CF Shane Victorino; however, it appeared that Rauch was angered previous to the play, relating to Márquez's strike zone, as it was fairly apparent that Utley did appear to be safe. After the game, Rauch was quoted as saying: "First thing I told the umpire is it's a shame he doesn't have an ERA because those [fourth and fifth] runs are his." The Phillies ultimately won the game by that score, 5-3.
This ejection gained notoriety because of the size of Rauch and his anger towards Márquez. Rauch, being 6'11" and weighing well over 250 pounds, had to be restrained by catcher J. P. Arencibia, Farrell, and third base coach Brian Butterfield. In the process, Rauch's jersey was ripped off and Farrell's jaw was dislocated by Rauch.
Alfonso Márquez Wikipedia