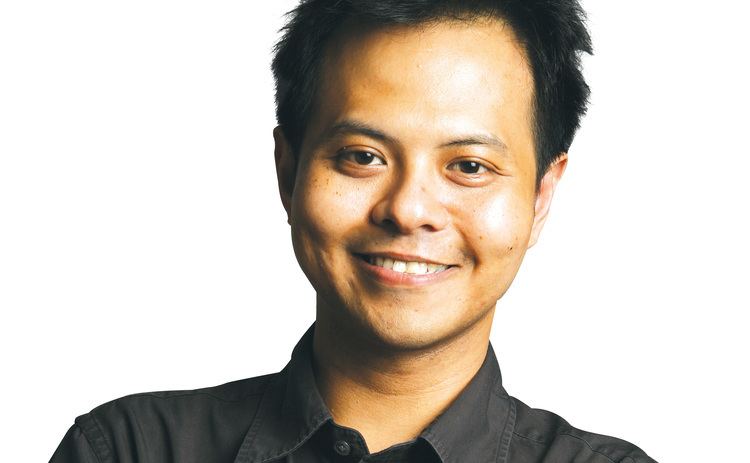 An alumnus of Tampines Primary School, Raffles Institution, and Raffles Junior College, Alfian was the chairman of the drama societies, both known as Raffles Players, in both RI and RJC. He also took part in the Creative Arts Programme twice – once at fifteen, and a second time at seventeen – both times under the mentorship of Haresh Sharma. He has since returned to the programme as an occasional mentor. During his two years at RJC, Alfian received the Kripalani Award for Outstanding Contribution to Creative Arts. Alfian attended medical classes at the National University of Singapore but did not graduate.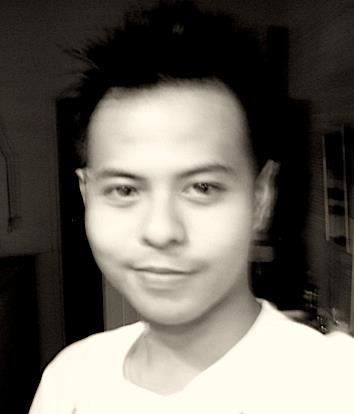 In 1998, Alfian published his first collection of poetry, One Fierce Hour at the age of twenty-one. The book was acclaimed as "truly a landmark for poetry [in Singapore]" by The Straits Times, and Alfian himself was described by Malaysia's New Straits Times as "one of the most acclaimed poets in his country... a prankish provocateur, libertarian hipster".
A year later, Alfian published his first collection of short stories, Corridor, which won the Singapore Literature Prize Commendation Award. Seven of the short stories from the collection have since been adapted for television. In 2001, he published his second collection of poetry, A History of Amnesia, which was hailed by The Straits Times as "one of the most powerful collections by a Singaporean" in addition to being shortlisted for a Kiriyama Asia-Pacific Book Prize. Alfian won both the inaugural National Arts Council-Singapore Press Holdings Golden Point Award for Poetry in the same year, as well as the National Arts Council's Young Artist Award for Literature.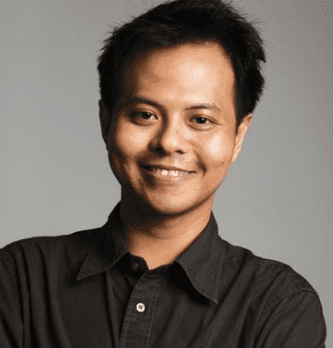 Alfian's plays, written in both English and Malay, have received broad attention in both Singapore and Malaysia. They have also been translated into German and Swedish, and have been read and performed in London, Zurich, Stockholm, Berlin, Hamburg and Munich. His first play was produced when he was 19, and he has had a long association as a playwright with theatre group The Necessary Stage as well as with Teater Ekamatra, a Malay theatre group known for articulating minority concerns in Chinese-majority Singapore.
Alfian is currently the resident playwright of theatre group W!LD RICE.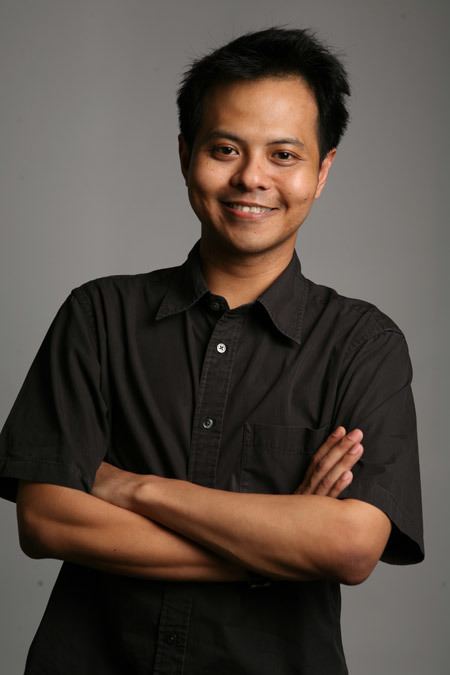 In 2015, Nadirah was selected by The Business Times as one of the "finest plays in 50 years" alongside productions by Goh Poh Seng, Michael Chiang and Haresh Sharma and others.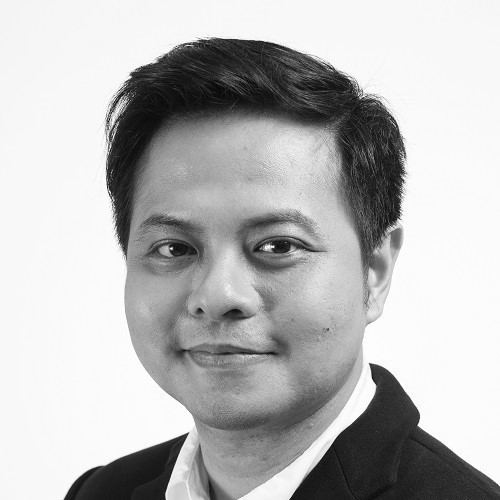 In 2016, it was reported that sex.violence.blood.gore, a play he co-wrote, and his short story collection Malay Sketches is on the reading list of the School of Oriental and African Studies, University of London, while the University of York has his poem "Singapore You Are Not My Country" and West Virginia University his selected poems on their reading lists. In particular, the University of York's Dr Claire Chambers noted that this was because Alfian "introduces non-Anglophone words and concepts, and puts together words in an expressive portmanteau style".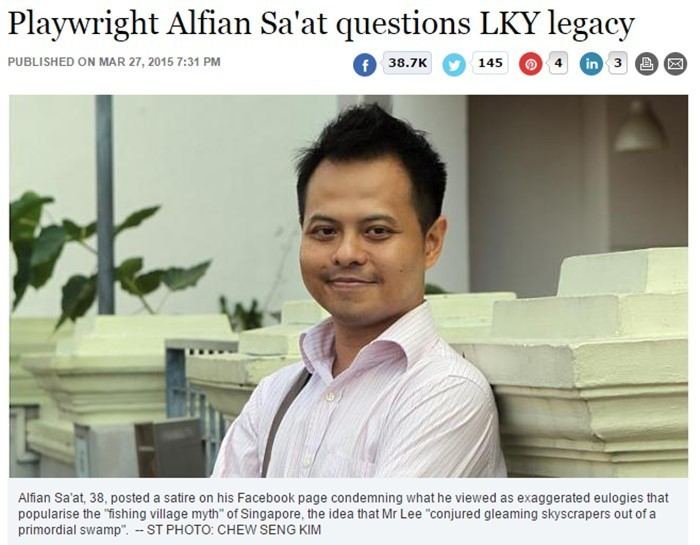 1995 – Kripalani Award for Outstanding Contribution to Creative Arts
1998 – Commendation Award by the Malay Language Council for Causeway
1999 – Singapore Literature Prize Commendation Award for Corridor
2001 – Golden Point Award for Poetry
2001 – Young Artist Award (Singapore)|Young Artist Award for Literature
2005 – Life! Theatre Awards for Best Original Script for Landmarks: Asian Boys Vol. 2
2006 – FRONT Award
2010 – Life! Theatre Awards for Best Original Script for Nadirah
2014 - Life! Theatre Awards for Best Original Script for Kakak Kau Punya Laki (Your Sister's Husband)