Covid-19
Alexandra Bircken





Central Saint Martins





Alexandra Bircken (born 1967) is an artist based in Cologne.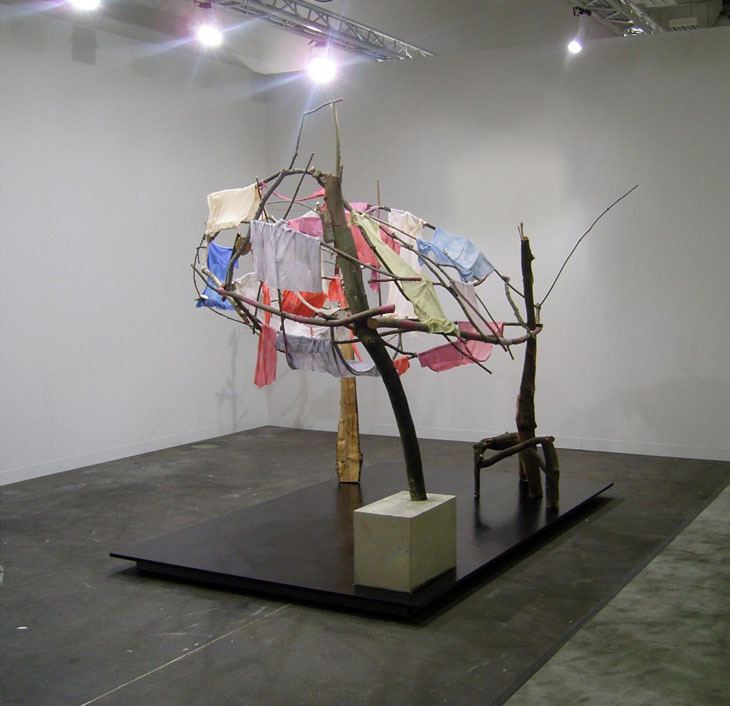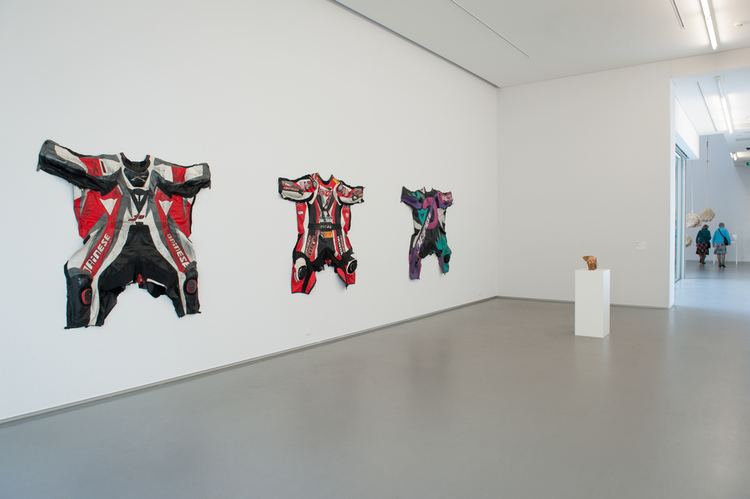 Bircken creates assemblages featuring everyday ephemera like wood, knitted fragments and twigs. Her work has strong references to traditional craft practices and to the natural world, from which she sources her materials.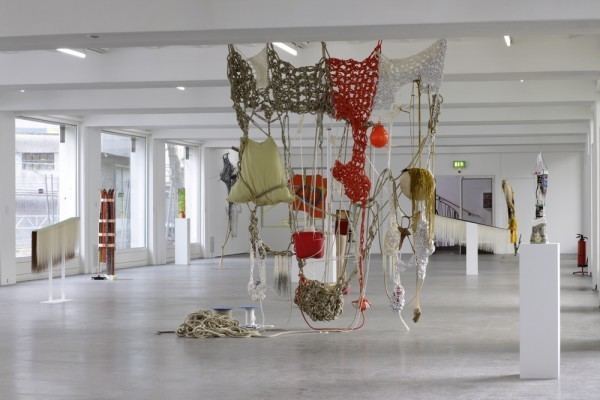 She studied at Central Saint Martins College of Art and Design in London.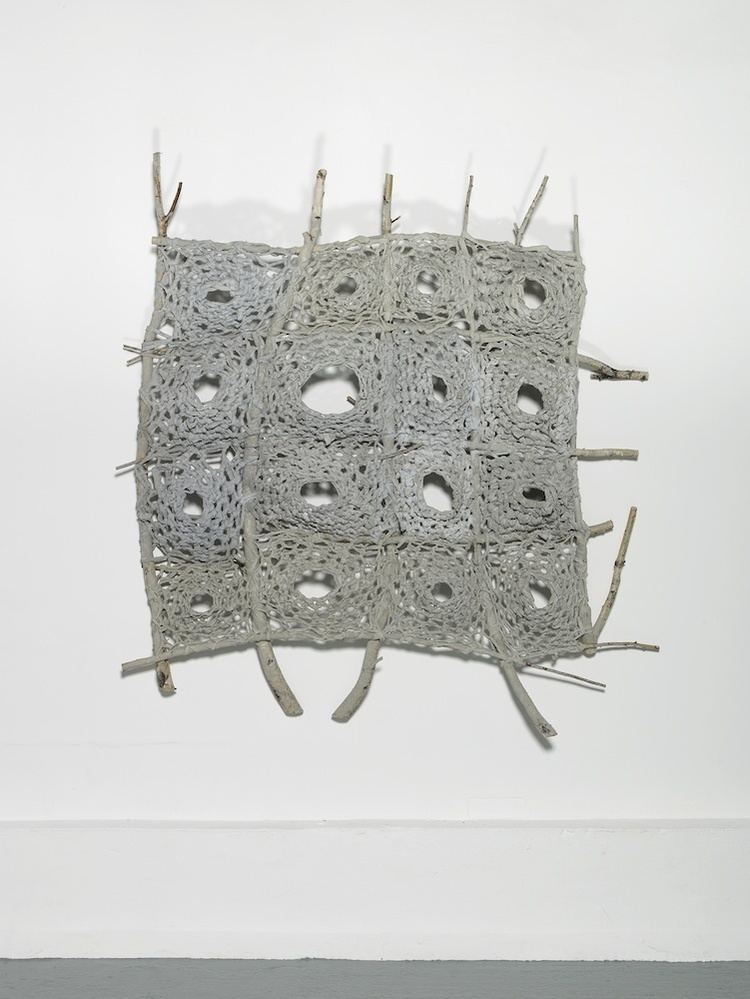 2013 BQ Berlin: Inside out, Gallery Weekend (Solo Show)
2013 David Zwirner London: Days in Lieu (Group Show)
2012 Herald St, London: Recent works (Solo Show)
2012 Bonner Kunstverein: U knit (Bonn)
2012 Hamburger Kunstverein: Hausrat (Solo Show)
2012 Sprengel Museum Hannover (Group Show)
2011 Haus der Kunst, Muenchen: "Skulpturales Handeln" (Group Show)
2011 Studio Voltaire, London (Solo Show)
2011 Kimmerich, New York: Think of me (Solo Show)
2011 Hohenlockstedt Bosskamp Stiftung: 1+1 (Solo Show)
2010 Kölnischer Kunstverein, Köln: Alexandra Bircken (Solo Show)
2009 BQ, Berlin: "Alles muss raus" (Solo Show)
2009 Herald St, London: "Crossings" (Solo Show)
2008 Aspen Art Museum, Aspen: Now you see it
2008 Kunst im Tunnel, Düsseldorf: Vom Gehen in viele Richtungen (Group Show)
2008 Biennale Brüssel, Brüssel (Group Show)
2008 Museum Boijmans van Beuningen, Rotterdam: Borders (Group Show)
2008 Ursula Blickle Stiftung, Kraichtal-Unteröwisheim: Alex Bircken / Simon Denny (Solo Show)
2008 Schloss Dyck, Jüchen: Paradies und zurück - Sammlung Rheingold (Group Show)
2008 Stedelijk Museum, Amsterdam: UNITS
2008 Martian Museum of Terrestrial Art, Barbican Centre, London (Group Show)
2007 Barbara Gladstone
2007 New Museum of Contemporary Art, New York: Unmonumental: The Object In The 21st Century
2007 Project Space, London: Hope and Despair
2007 Confederation Centre of the Arts, Charlottetown: Common Threads
2007 Kunstverein Braunschweig: Um-Kehrungen (Group Show)
2007 Maison populaire - Centre d'art Mira Phalaina, Montreal: L'homme nu - Volume 2/3 : Paysages visités (Group Show)
2007 Maison populaire - Centre d'art Mira Phalaina, Montreal: L'homme nu - chapitre 1 : Allures anthropomorphes (Group Show)
2006 Öffentlicher Raum Nürnberg: Das Große Rasenstück (Group Show)
2005 Westfälischer Kunstverein, Münster: fünfmalskulptur (Group Show)
2005 Maureen Paley, London: Alex Bircken, Mari Eastman, Maaike Schoorel (Group Show)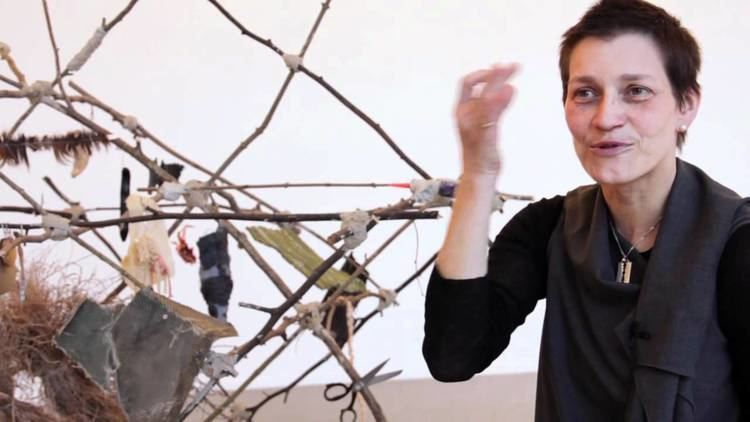 Alexandra Bircken Wikipedia