Alexander Wang (born December 26, 1983) is an American fashion designer and the former creative director of Balenciaga.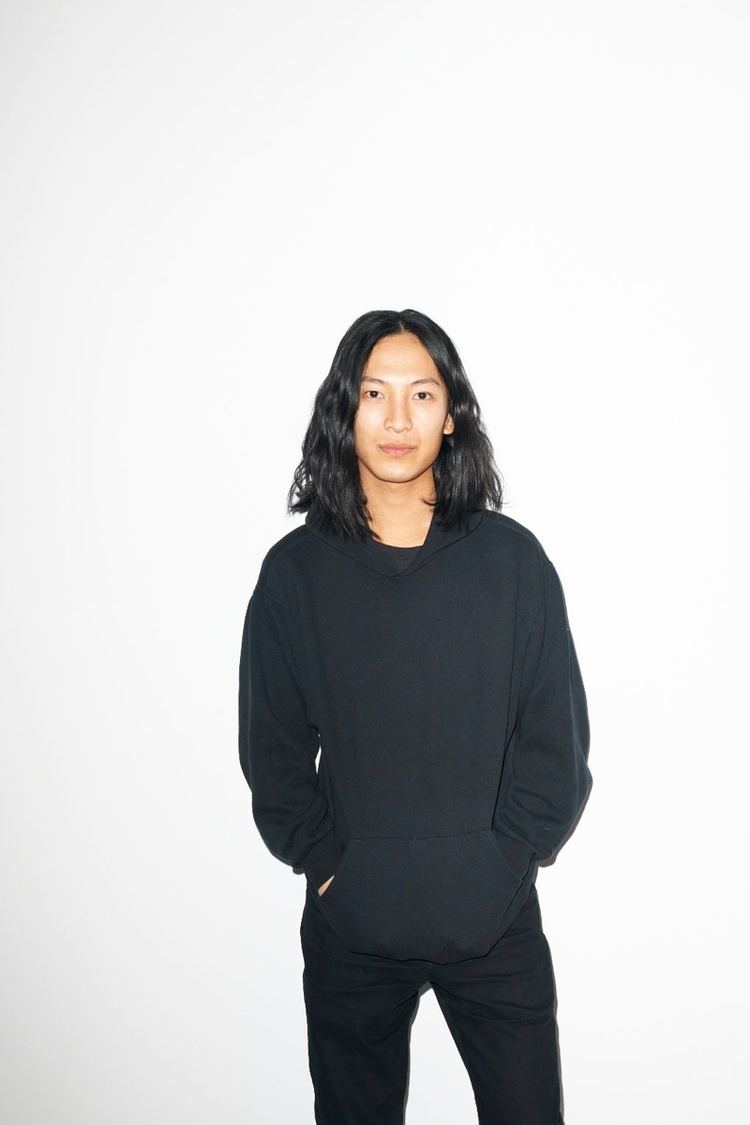 At age 18, he moved to New York City to attend Parsons School of Design. In 2005, after two years at Parsons, he decided to pursue the launch of his own fashion label, which predominantly began with a knitwear collection. In Fall 2007, Wang presented a complete women's ready-to-wear collection on the New York catwalk for the first time, to critical acclaim. He won the CFDA/Vogue Fashion Fund in 2008, an honor accompanied by a $20,000 award to expand one's business. That same year, he launched his first handbag collection. In 2009, women's T by Alexander Wang was launched, followed by Men's T by Alexander Wang a year later. In 2009 he was recognized by his peers when he was announced as the winner of the CFDA's Swarovski Womenswear Designer of the Year Award. Also in 2009, Wang was the recipient of the Swiss Textiles Award. His lines are now stocked globally in more than 700 stores and other venues; including, luxury department stores such as, Bloomingdale's, Barneys New York, Neiman Marcus, Bergdorf Goodman, Dover Street Market, Browns and Net-a-Porter.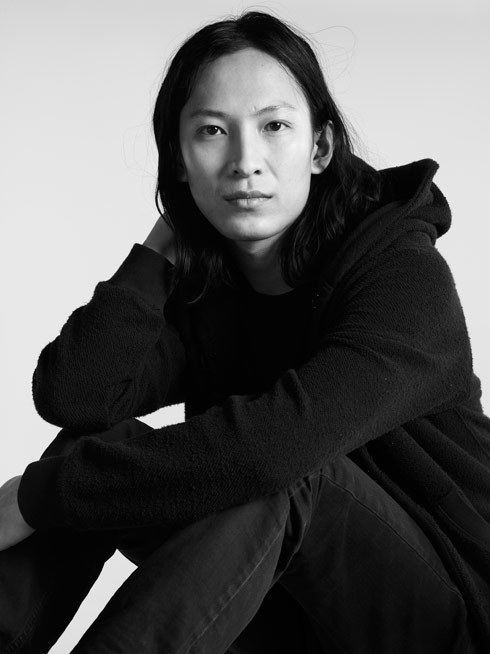 Wang is known for his urban designs. After designing a Fall 2008 collection using black as the predominant color, he designed his Spring 2009 collection using bright colors such as orange, dusty purple, aqua and hot pink. In the meantime he has reverted to using mainly black fabrics, and is often praised for exhibiting outstanding tailoring skills. On July 31, 2015, it was announced that Alexander Wang would leave Balenciaga.
Born in San Francisco, California, to Taiwanese-American parents, At 15 years old, Alexander Wang went to a summer design program at Central Saint Martins. Wang attended elementary and middle school at the Harker School. He went to boarding school in Pebble Beach, CA at Stevenson School for 9th grade. During the latter part of his teenage years, he lived in San Francisco and attended the Drew School for high school.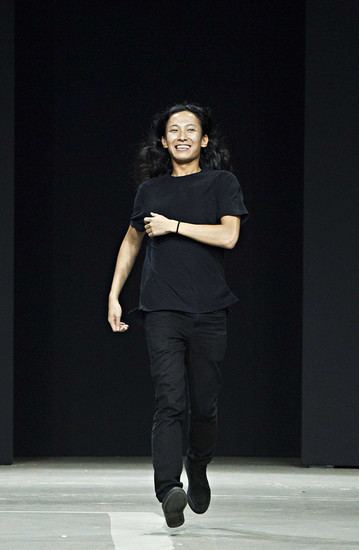 Wang launched his full women's collection in 2007; the collections are selling to over 700 stores worldwide, and the brand has 16 stores in 7 countries. He was the winner of the 2008 Council of Fashion Designers of America (CFDA)/Vogue Fashion Fund Award. In the November 2010 issue of Vogue in remembrance of winning the award in 2008, in an article entitled "The Aluminati". In 2009, he was recognized by his peers when he was announced as the winner of the Swarovski Womenswear Designer of the Year and in October 2009, he was the recipient of the Swiss Textiles Award. Wang was celebrated again in 2010 with another Swarovski Designer of the Year Award, this time in the Accessory category. In 2011, GQ US acknowledged Wang as the Best Menswear Designer of the Year. The same year he also won the CFDA' s Best Accessory Designer award. In October 2013, Wang was honored with the 'Fashion Star' awarded by Fashion Group International. The award was presented to Wang by Hamish Bowles, European Editor-at-Large of Vogue US.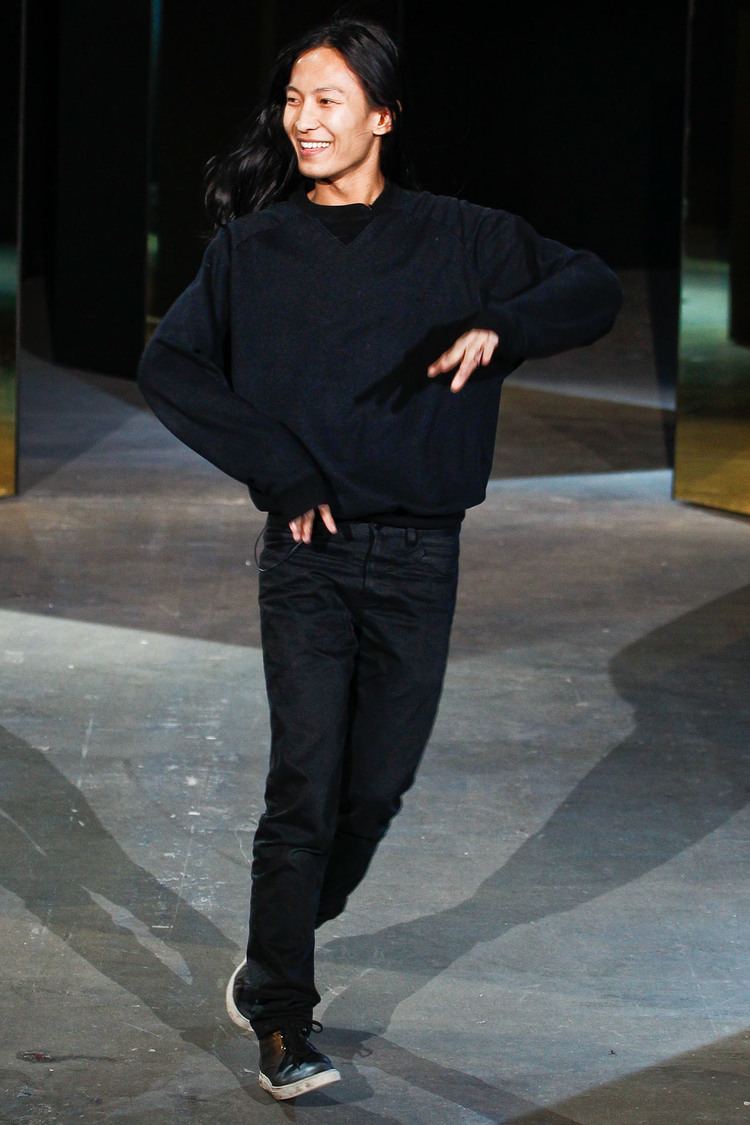 Alexander Wang's first flagship store opened in SoHo, Lower Manhattan, on February 17, 2011. Wang has helped to rejuvenate an otherwise dissolving area into fashion's Lower Manhattan epicenter.
Vogue.com stated about his Resort 2012 women's ready to wear collection June 2012; "Although Alexander Wang isn't designing uniforms for the 2012 Olympics, his phone will likely ring off the hook next time around now that this collection's out"..... "We were inspired by competitive swimmers, cyclists, and girls prepping for marathons," Wang said at the primary-colored presentation, where perforated track vests, patchwork windbreakers, and utility track pants (accessorized with heeled sneaker-sandals) were skillfully translated for his urban loyalists It was a focused and confident collection from the young designer who disclosed plans to open a two-story flagship in Beijing in 2012. "I never really did sports growing up," he said of the underlying sensibility that's been with him since the start. "Maybe that's why they intrigue me. The technology that goes into that clothing is steps ahead, so it's always been something I look towards.""
On November 30, 2012, Women's Wear Daily reported that Wang has been named Creative Director at Balenciaga after Nicolas Ghesquière departed from the French house. "As Creative Director for Balenciaga, Alexander Wang oversees the Women's and Men's ready-to-wear and accessories lines. His debut Fall-Winter 2013 Balenciaga collection took place in February 2013, at the historic Balenciaga salons located at 10 avenue George V, Paris, 75008. On July 31, 2015, Kering issued a press release announcing that Wang will leave Balenciaga by mutual consent.
On April 13, 2014 it was announced that Alexander Wang would be the next designer to create a collection for Swedish-based fashion retailer H&M. The collection was available at H&M stores and online November 6, 2014. The collection with H&M included pieces for both men and women, as well as a selection of his famed accessories. The news was unveiled via the designer's personal Instagram page.
In 2016, he has been awarded $90 million in damages after successfully suing over 45 defendants operating 459 websites that sold counterfeit goods bearing its name.
Alexander Wang hosts a New York Fashion Week show.
On March 5, 2012 the New York Post reported a $50 million lawsuit against Wang for running a sweatshop in Chinatown, Manhattan. The article states that roughly 30 workers have complained about the labor conditions Wang provides.
One of the workers, Wenyu Lu claims that he was "hospitalized for several days after he passed out at his work station because he was forced to work 25 hours straight without a break". Lu claims that the 200 square foot office on Broadway is windowless and poorly ventilated and that workers have been forced to work 16 hours or more without overtime or breaks. The former worker's lawyer, Ming Hai, claims that Lu was eventually fired on February 16 due to complaints about working conditions and applying for workers' compensation.
According to Women's Wear Daily the plaintiffs involved in the suit are asking for $50 million per charge, adding up to $450 million for the 9 charges in total.
On August 14, 2012 WWD reported 'Alexander Wang Lawsuit Dismissed' . According to WWD – "New York federal court Judge Harold Baer on Monday dismissed the suit brought against the company by two former employees".
"We are gratified that this matter has been dismissed, as the allegations were unfounded and completely false", a spokesman for Wang told WWD.
Lawyers for former Wang employees Flor Duarte and Wenyu Lu declined to comment. However, it was reported that both parties had agreed to a settlement with undisclosed terms