Alexander Leonidovich Kaidanovsky (Russian: Алекса́ндр Леони́дович Кайдано́вский; 23 July 1946, Rostov-on-Don, USSR - 3 December 1995, Moscow, Russia) was a Soviet and Russian actor and film director.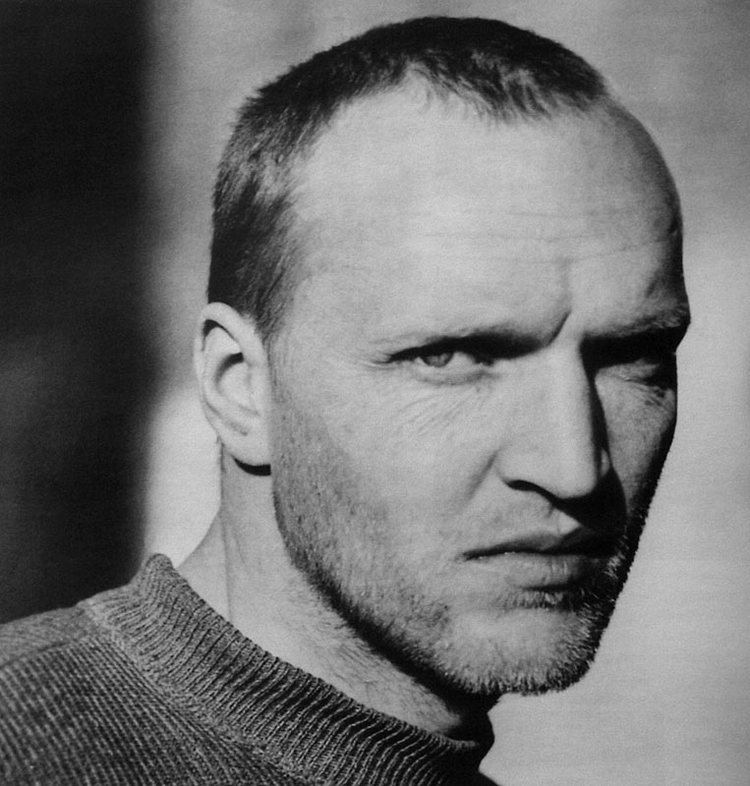 His best known roles are in films such as At Home Among Strangers (1974), Telokhranitel/The Bodyguard (1979) and Stalker (1979).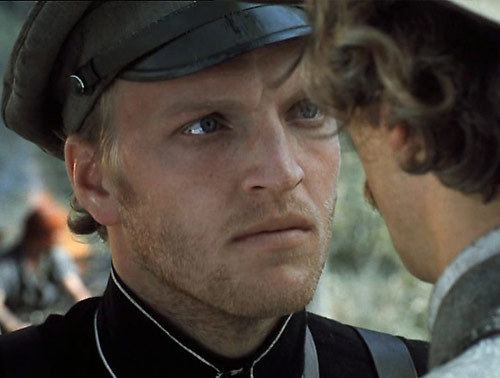 Prior to pursuing an acting career, Kaidanovsky attended technical college where he was training to become a welder. Apparently a prospect of becoming a worker did not appeal to him and in 1965 he started studying acting at The Rostov Theatre School and the Schukin Institute in Moscow. Before completing the course he took his first part in the film A Mysterious Wall, (1967) and upon graduation in 1969, he worked as stage actor.
In 1985 he directed A Simple Death, which was screened in the Un Certain Regard section at the 1987 Cannes Film Festival.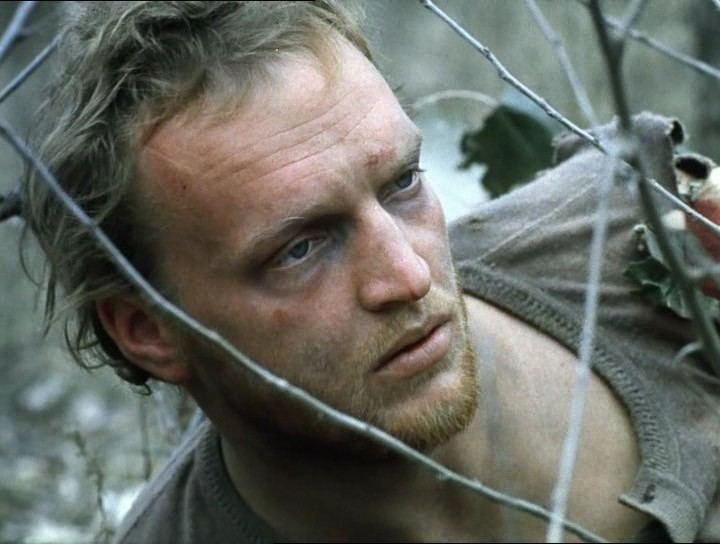 Kaidanovsky made his theatre debut at the Eugene Vakhtangov Theatre in 1969. In 1971 he was invited to join MKHAT, the Moscow Arts Theatre, the best classical theatre in Russia, a rare privilege for a 25-year-old graduate.
He made his major film debut in Yours Among Strangers and a Stranger Among Yours (1974), and over the next few years appeared in some two dozen films, including the satirical comedy Diamonds for Dictatorship of the Proletariat (1976) and The Life of Beethoven (1980). At his peak in the '70s Kaidanovsky was among Soviet Russia's most popular actors, and it was at this point that famed Soviet director Andrei Tarkovsky, impressed by the looks and the acting technique of Kaidanovsky in Diamonds, invited him to play the title-role in his new film, Stalker (1979). This role earned Kaidanovsky international acclaim.
A Mysterious Wall (1967)
Anna Karenina (1967)
Spokoynyy den v kontse voyny (short 1970)
Pervaya lyubov (TV movie 1971)
Shantazh (TV movie 1972)
Pyatnadtsataya vesna (1972)
Chetvyortyy (1972)
Krakh inzhenera Garina (TV mini-series 1973)
Deti Vanyushina (1973)
Igrok (1974)
At Home Among Strangers (1974)
Propavshaya ekspeditsiya (1975)
Pod kryshami Monmartra (1975)
Moy dom, teatr (1975)
Kto poedet v Truskavets (1977)
Brillianty dlya diktatury proletariata (1977)
Zolotaya rechka (1977)
Test pilota Pirxa (1979)
Stalker (1979)
Spasatel (1980)
Story of an Unknown Man (1980)
Rafferty (Рафферти, 1980) as Attorney Ames
Povorot (1980)
I s vami snova ya... (TV movie 1981)
Faktas (1981)
Telokhranitel (1982)
Atsiprasau (1985)
Khareba da Gogia (1987)
Desyat negrityat (1987)
Novye priklyucheniya yanki pri dvore korolya Artura (1988)
Songlines - Segment: "For a Million" (1989, director)
Listopad (1992)
El aliento del diablo (1993)
Tear of the Prince of Darkness (1993)
Magic Hunter (1994)
Secrets Shared with a Stranger (1995)
Propavshaya ekspeditsiya (TV movie 1996)
Pribytiye poyezda (1996)