Covid-19
Alexander Rosamilia




Alex Rosamilia




Guitar, backing vocals




Musician






New Brunswick, New Jersey, US




Mercury Records SideOneDummy XOXO Sabot Productions Resist records Human Blood Records




The Gaslight Anthem Brian Fallon Something About Death or Dying Spiro Agnew The Killing Gift Servitude




The Gaslight Anthem (Since 2006)




Alternative rock, Punk rock, Hardcore punk, Heavy metal




Sink or Swim, Handwritten, Get Hurt, The '59 Sound, American Slang





Twitter
Alex Rosamilia (born 1982) is an American musician. Rosamilia is one of the founding members of the band The Gaslight Anthem. He plays lead guitar and provides backing vocals for the band.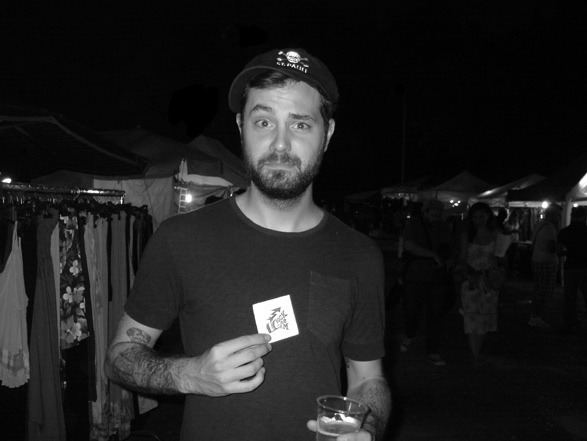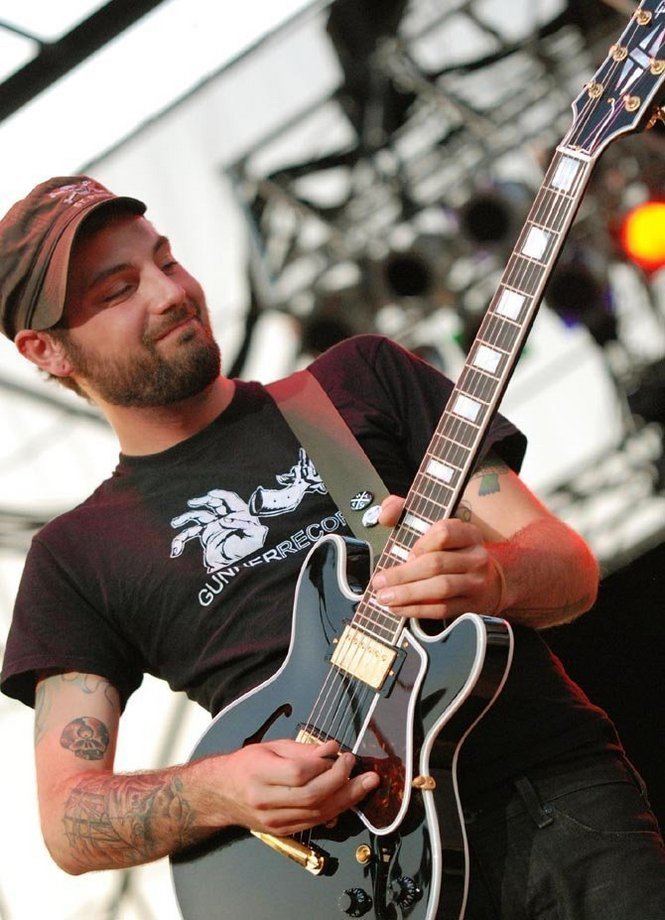 Rosamilia has been the lead guitarist for The Gaslight Anthem since their formation in early 2006. With the band he has recorded five studio albums, Sink or Swim, The '59 Sound, American Slang, Handwritten, and Get Hurt.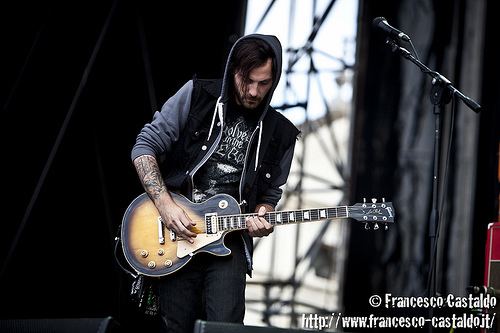 Rosamilia has stated that he has "totally superseded all expectations of what [he] wanted to do, as far as being in a band [is concerned]". Rosamilia has a huge fondness of The Cure, calling them "the best band ever" and claiming their album Disintegration is the "best record of all time".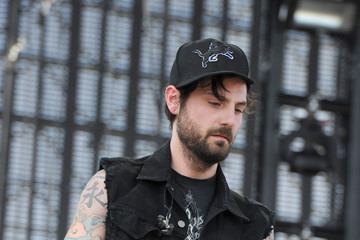 His early career involved being in bands such as The Killing Gift, which also included drummer Benny Horowitz, now of The Gaslight Anthem. In more recent years he has been in the band Spiro Agnew which is essentially The Killing Gift line-up without a vocalist.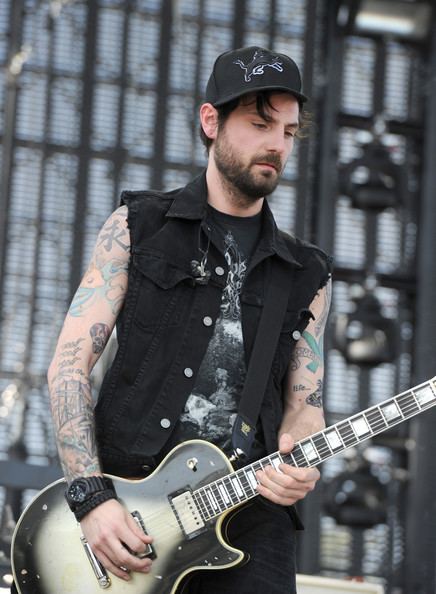 Rosamilia has also done his fair share of heavier music stating that he "always wanted to be in a heavy band. For me it's just fun to play, I'll always be playing" and citing influence by "Converge, Botch, early Cave In, and of course the almighty At the Gates."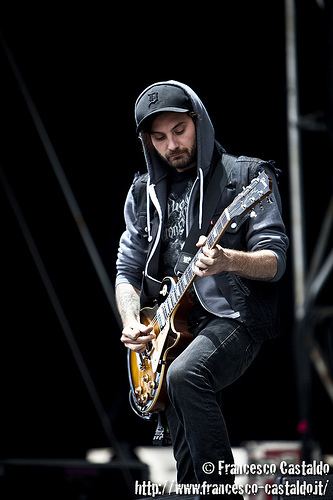 In 2010, Rosamilia started the hardcore metal band Something About Death or Dying and released a five-song digital only E.P. on 11 November 2010 with Darrell Coco, bassist of Spiro Agnew, vocalist Dan Pelic, and drummer Wes Kleinknecht.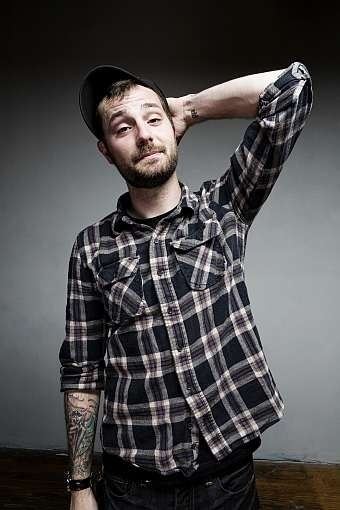 Rosamilia and Pelic worked together again to form another metal project dubbed Servitude in 2013. However, it was not until July 2015 when the two debuted their first E.P. recording titled "No Foxhole Prayers" including Brad Clifford (formerly of Poison The Well and Sincebyman) on second guitar, Corey Perez (of Ensign and I Am The Avalanche) on bass and drummer Eric Schnee. The band seems to be purposefully limiting listeners to streaming No Foxhole Prayers for the time being by putting the album "up for sale for an ungodly $666 USD." The band's biography currently states that the album "will see a proper release through Rosamilia's own Human Blood Records in Fall or Winter of 2015" and "future live shows will be booked as everyone's schedules allow."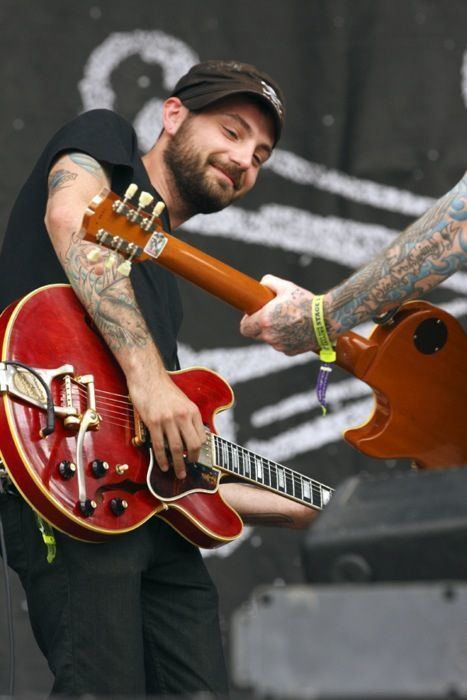 Rosamilia, along with the other Gaslight Anthem members, Brian Fallon, Alex Levine and Ben Horowitz, appeared in an advertisement for Levi Jeans. He is a football aficionado and frequently wears FC St. Pauli gear when performing. He also supports Major League Soccer in the United States and is a fan of the New York Red Bulls.
With The Gaslight Anthem
Sink or Swim Demos (7" vinyl) (2006)
Sink or Swim (2007)
Senor and the Queen EP (CD & double 7" vinyl) (2008)
The '59 Sound (2008)
Live at Park Ave. EP (10" vinyl) (2009)
American Slang (2010)
Tumbling Dice / She Loves You EP (7" vinyl) (2010)
Handwritten (2012)
Get Hurt (2014)
With Something About Death or Dying
Something About Death Or Dying Downloadable Demo (2010)
With The Killing Gift
Who Watches the Watchmen? (2004)
With Servitude
No Foxhole Prayers (2015)
The '59 Sound
Here's Looking at You - Kid
State of Love and Trust
Handwritten
45
Get Hurt
Rollin' and Tumblin'
The Spirit of Jazz
Red at Night
Old White Lincoln
American Slang
Say I Won't
Here Comes My Man
Miles Davis & The Cool
Selected Poems
Stay Lucky
Mae
Biloxi Parish
Wherefore Art Thou - Elvis?
Boomboxes and Dictionaries
We Did It When We Were Young
Red Violins
We Came to Dance
Helter Skeleton
The Patient Ferris Wheel
Blue Jeans & White T-Shirts
Sweet Morphine
The Queen of Lower Chelsea
Even Cowgirls Get the Blues
Old Haunts
Casanova - Baby!
The Navesink Banks

Alex Rosamilia Wikipedia