Alex Holdridge is an American writer/director currently based in Berlin, Germany.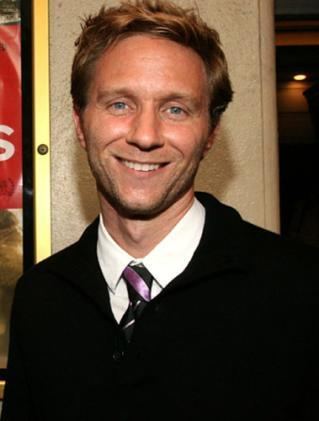 CURRENT PRODUCTIONS (2015)
Meet Me in Montenegro, is a cynical romance in which he co-wrote and co-directed with the Norwegian filmmaker Linnea Saasen. They filmed in several countries (U.S., Germany, Montenegro, England, Macedonia) in stages between 2011 and 2015. It made its premiere at the Toronto International Film Festival in 2014 where it was acquired by The Orchard for release in north America in summer of 2015. The film was fully completed in March 2015 and has been making its European festival premiers in 2015 at Edinburgh International Film Festival, Munich Film Festival, Krakow's Off Camera International Festival of Independent Cinema, Tromsø International Film Festival, Dublin International Film Festival,.
The U.S. and Canadian release in cinemas and VOD for the summer.
The film Alex Holdridge and Linnea Saasen as well as Rupert Friend, Jennifer Ulrich. The film is fun globe-trotting romance inspired by Holdridge and Saasens real life exeprience.
Frank and Cindy is a screenplay he co-wrote with GJ Echternkamp that is also in post-production and will premiere at the Los Angeles Film Festival in 2015. It was directed by Echternkamp and stars Rene Russo, Oliver Platt, Johnny Simmons, Jane Levy and Marc Maron. It is a fictional adaptation of the documentary 'Frank and Cindy, about the 80s pop band OXO and its base player, Frank and his life partner Cindys life, 30 years later.
HISTORY Late 90's Austin Holdridge began making movies in the early 2000s in Austin, Texas. The film culture and life in Austin shaped his moviemaking.
His first full length film, Wrong Numbers, was a low-budget comedy about two 18-year-old guys who set out to forget their girlfriend troubles and buy a six pack on the last night of school. The movie stars Scoot McNairy, Matt Bearden, Matt Pulliam, Kirsten Cunnington and David Pratt. It was co-written by Sam Merrick.
It's a comedy of misadventures about these two best friends on a night from hell as they are stuck roaming Austin Texas with a car full of people they don't want to be with. The movie won the Audience Award at the Austin Film Festival in 2001 and Alex was hired to do a studio remake of the film. This remake never came to fruition, however.
In 2003 Alex wrote and directed, Sexless. It won both the jury and audience awards at the 2003 South by Southwest Film Festival. It is a sex comedy about twenty-something couples' last month in Austin, Texas.
Afeterwards, Alex moved to Los Angeles to pursue the studio remake of Wrong Numbers that never came to fruition.
In 2008 Holdridge wrote, directed and produced In Search of a Midnight Kiss, a romantic comedy which was listed by the National Board of Review as one of the Top 10 Independent Films of 2008. Holdridge won the 2008 Independent Spirit John Cassavetes Award for work on the film. The film starred Scoot McNairy and Sara Simmonds, and was the third collaboration with McNairy and the second with Simmonds. The film was shot by Austin cinematographer, Robert Murphy, who also worked on Wrong Numbers and went on to shoot Alexs next film, Meet Me in Montenegro.
Wrong Numbers (2001)
Sexless (2003)
In Search of a Midnight Kiss (2007)
Meet Me in Montenegro (2015)
Frank and Cindy (2015) – co-writer of screenplay