Occupation

Actor


TV shows

Martha Speaks


Role

Actor




Name

Alex Ferris




Years active

2004–present








Full Name

Alexander Ferris




Born

April 23, 1997 (age 26) (

1997-04-23

) Vancouver, British Columbia, Canada


Movies

Diary of a Wimpy Kid, The Time Traveler's Wife, RV, In Their Skin, Tooth Fairy


Similar People

Grayson Russell, Cainan Wiebe, Laine MacNeil, Michelle Nolden, Robert Capron
Alex ferris interview young artist awards 2010 red carpet
Alex Ferris (born April 23, 1997) is a Canadian actor, best known for his roles on jPod as Connor Lefkowitz, and in The Time Traveler's Wife as Young Henry DeTamble.
Contents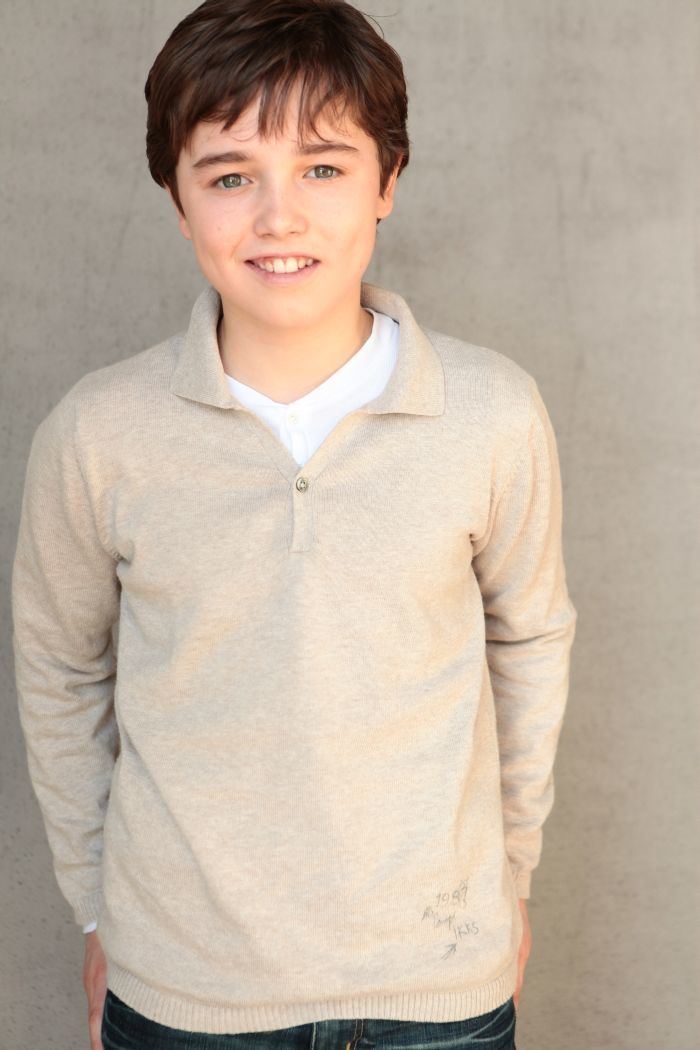 Career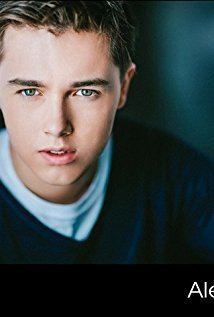 Ferris was born in Vancouver, British Columbia. He began acting at the age of seven after meeting another child actor on a family vacation, and writing to the actor's agent. He appeared in the movie RV as Billy Gornicke, The Invisible as Victor Newton, Diary of a Wimpy Kid as Collin Lee and The Time Traveler's Wife as Young Henry DeTamble. He played in the Showtime Network's The L Word as Wilson Mann-Peabody, son of Helena. He also played Young Sam Winchester in the TV series Supernatural, episode "Something Wicked". In 2009, he appeared in an episode of Smallville entitled "Eternal" as a young Davis Bloome.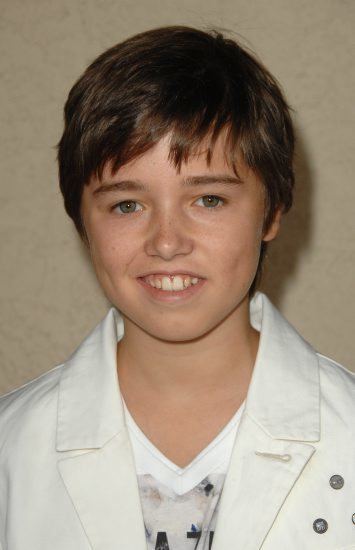 Ferris is also a voice actor, providing the voice of T.D. Kennelly in the television series Martha Speaks, Paulie the Pliosaurus in Dinosaur Train, Dreamfish in the Barbie animated movie Barbie in A Mermaid Tale, Milkie the ice cream truck in Firehouse Tales, and Charlie Brown in Peanuts Motion Comics in 2008.
In 2016, he starred as Astrov in Timothy Koh's production of Uncle Vanya at the 440 Studios Black Box.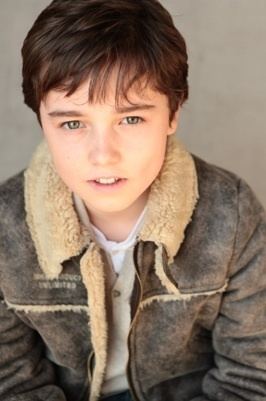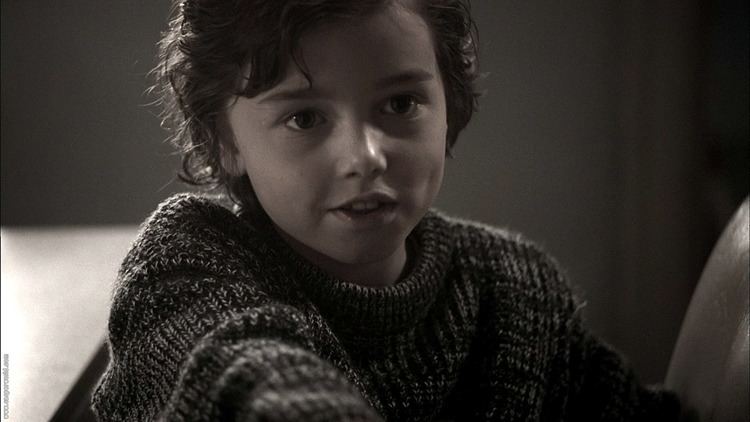 Filmography
Actor
2015
Signed, Sealed, Delivered: Truth Be Told (TV Movie)
as
Alex
2015
Cedar Cove (TV Series)
as
Michael Ford
- Batter Up (2015) - Michael Ford
2014
A Wife's Nightmare (TV Movie)
as
Sean
2008
Martha Speaks (TV Series)
as
TD / T.D. Kennelly
- Tomato, You Say/Martha Questions (2014) - (voice)
- Bookbots 3: Fit Fights Fat/Grandpa Bernie Cleans Up (2014) - (voice)
- April Fools/Bully for You! (2014) - (voice)
- The Return of Ralph/Little Bo's Sheep (2013) - (voice)
- Mouse Patrol/The Big Knockover (2013) - (voice)
- Puppy Skits/Dinosaurs in Trouble! (2013) - (voice)
- Bulldozer Versus Dinosaur!/Caroline Tackles Football (2013)
- Martha's Thanksgiving (2012) - (voice)
- Too Many Marthas/Too Much Martha (2012) - (voice)
- Martha's Market/Bye Bye Burger Boy (2012) - (voice)
- Eyes on the Skies/Camp Truman (2012) - (voice)
- Verb Dog, When Action Calls!/Martha's Adverb Adventure (2012) - (voice)
- Billy Collins Speaks/Milo's Reading Buddy (2012)
- Cora! Cora! Cora!/Cora Encore! (2012) - (voice)
- Monkeyshines Martha/Dog Daze (2011)
- Alice Covers Up/Carolina Picks a Lily (2011)
- Cancelled!/Blocked! (2011)
- Martha in the Doghouse (2011) - TD (voice)
- Skits and Mr. Scruffles/Brave Truman (2011)
- The Martha Show: Parts One & Two (2010)
- Martha Speaks (2010) - TD (voice)
- The Missing Sock Mystery/Baby Makes Five (2010)
- Martha the Witness (2010) - TD (voice)
- Martha Sings (2010) - TD (voice)
- Starstruck Martha (2010) - TD (voice)
- Martha Plays Favorites/Martha and the Doggie Lover (2010)
- Martha's Life in Crime (2010)
- Martha Says It with Flowers (2010)
- Martha in Charge (2010) - TD (voice)
- Dogs in Space/Dogs from Space (2010)
- ¿Qué pasa, Martha?/TD Is Talking Dog (2010)
- The Jakey Express/Martha, Sled Dog (2010)
- Paws and Effect/The Trouble with Teddy (2010)
- Martha in the White House (2010)
- The Long Rotten Summer/The Case of the Shattered Vase (2010)
- Wagstaff Races/The Missing Metal Mystery (2010)
- Martha's Slumber Party of the Weird/Return to Martha's Slumber Party (2010)
- Patrol Dog Martha/The Crooning Crook Caper (2010) - TD (voice)
- The Dog Did It/Martha Out West (2010)
- Myth Me?/TD's Myth Take (2010) - TD (voice)
- Martha Acts Up/Ronald Is In (2010) - TD (voice)
- TD's Magic/Scaredy Cat (2010)
- Martha: Deadline Doggie/It's the Giant Pumpkin, Martha (2010)
- The Opera Contest/Maestro Martha (2010) - TD (voice)
- Truman's Mad/Dog for a Day (2010)
- Martha's Millions/Carolina's Gifted (2010)
- Brave Truman (2010) - (voice)
- Martha: Secret Agent Dog (2010)
- Martha and the One Thousand Fleas/Nice and Crabby (2010)
- Skits on Ice/Martha's Steamed! (2010)
- Martha in the Hold/Get Along, Little Dogies! (2009)
- The Penguin Always Rings Twice/The Martha Code (2009)
- Martha Puts Out the Lights (2009)
- Painting for Peanuts/Martha's No Dummy (2009)
- Martha's Chair/T.D. the Pack Rat (2009)
- The Dog Who Came to Dinner/Martha Calling (2008)
- Oh, Noooo!/Bye, Martha (2008)
- Martha the Hero Maker/Starstruck Martha (2008)
- Martha in Charge/Truman and the Deep Blue Sea (2008)
- Martha and the Canine Caper/Perfectly Martha (2008)
- Martha Walks the Dog/Martha's Got Talent (2008)
- Martha Takes the Cake/Codename: Martha (2008)
- Martha Blah Blah/Skits Behaves (2008)
- Firedog Martha/Martha's Pickle (2008)
- Down on the Farm/Martha Runs Away (2008)
- What's Bothering Bob/Martha Spins a Tale (2008)
- Truman's Secret/Skits Monkeys Around (2008)
- Therapy Dog/Martha's Duck Trouble (2008)
- Raiders of the Lost Art/Martha Says It with Flowers (2008)
- Martha's Worst Best Day/Truman's Brother (2008)
- Martha Smells/Martha Hears (2008) - TD (voice)
- Martha Gets Spooked/Martha Changes Her Luck (2008)
- Martha Doesn't Speak Monkey!/Martha and Truman Get Lost (2008)
- Here's Martha!/Dog Fight (2008)
- Virtually Martha/Martha vs. Robot (2008)
- There Goes the Neighborhood/I Scream (2008)
- TD and the Steak Tree/TD and Martha Gopher Broke (2008)
- Skits Under the Weather/Martha the Weather Dog (2008)
- Nurse Martha/TD Gets the Scoop (2008)
- Martha's Dirty Habit/Helen's All Thumbs (2008)
- Martha the Witness/Martha Takes a Stand (2008)
- Martha in the Doghouse/Martha Models (2008)
- Martha Treads the Boards/Martha's Pack (2008)
- Martha Sings/TD Makes the Band (2008)
- Martha Runs the Store (2008)
- Martha Goes to School/TD and the Light Bulb of Doom (2008)
- Martha Bakes/Martha Makes Scents (2008) - TD (voice)
- Martha Ain't Nothin' But a Pound Dog (2008)
- Itchy Martha/Martha and the Thief of Hearts (2008)
- Escape from Flea Island/No Dogs Allowed (2008)
- Best in Show/Truman on the Ball (2008)
- Alice Twinkle Toes/Martha Fails the Course (2008)
- Martha and Skits/Martha Plays a Part (2008) - T.D. Kennelly (voice)
- Martha Speaks/Martha Gives Advice (2008) - T.D. Kennelly (voice)
2012
A Killer Among Us (TV Movie)
as
Sean Carleton
2012
Superbook (TV Series)
as
Zechariah
- The Ten Commandments (2012) - Zechariah (voice)
2011
Sanctuary (TV Series)
as
Young Will
- Homecoming (2011) - Young Will
2011
Hunt for the I-5 Killer (TV Movie)
as
Eric Kominek
2010
Eureka (TV Series)
as
Kid on the Street / Boy
- Up in the Air (2011) - Kid on the Street
- O Little Town- (2010) - Boy
2010
479 Hours (Short)
as
Charlotte Reynolds
2010
The Family Man (Short)
as
Daniel Ingram
2010
Daydream Nation
as
Kid #1
2010
1001 Nights (TV Series)
- The Boy Who Cried Science/Prince Ahmad (2010) - (voice)
2010
Diary of a Wimpy Kid
as
Collin
2010
Barbie in a Mermaid Tale (Video)
as
Dreamfish (voice)
2010
Tooth Fairy
as
Shelter Cove Kid
2009
Battlestar Galactica: The Plan (Video)
as
Boy
2009
Dinosaur Train (TV Series)
as
Petey
- One Smart Dinosaur/Petey the Peteinosaurus (2009) - Petey
2009
Big Head (Short)
as
Billy
2009
The Time Traveler's Wife
as
Henry at Six
2009
Harper's Island (TV Series)
as
Young Henry
- Sigh (2009) - Young Henry
2009
Living Out Loud (TV Movie)
as
Ben Marshall
2009
Smallville (TV Series)
as
Young Davis Bloome
- Eternal (2009) - Young Davis Bloome
2008
The Light of Family Burnam (Short)
as
Wyler Burnam
2008
Peanuts Motion Comics (TV Series)
as
Charlie Brown (voice)
2008
JPod (TV Series)
as
Connor Lefkowitz
- The Hero's Journey (2008) - Connor Lefkowitz
- Emo-tion Capture (2008) - Connor Lefkowitz
2007
Zixx: Level Three (TV Series)
as
Bradley (2007)
2007
The Invisible
as
Victor Newton
2007
Passion's Web (TV Movie)
as
Kevin
2005
The L Word (TV Series)
as
Wilson
- Lexington and Concord (2007) - Wilson
- Lead, Follow, or Get Out of the Way (2006) - Wilson
- Lone Star (2006) - Wilson
- Lacuna (2005) - Wilson
- Loyal (2005) - Wilson
- Luminous (2005) - Wilson
- Lynch Pin (2005) - Wilson
2006
Memory
as
Ricky McHale (uncredited)
2006
Masters of Horror (TV Series)
as
Mikey Reddle
- The Damned Thing (2006) - Mikey Reddle
2006
Swimming Lessons (Short)
as
Jeffrey
2005
Firehouse Tales (TV Series)
as
Milkie
- Snootie to the Rescue/Spinner on the Air (2006) - Milkie (voice)
- Firehouse Field Trip (2006) - Milkie (voice)
- Iced Up (2006) - Milkie (voice)
- Where There Is Smoke, There's Spinner (2006) - Milkie (voice)
- Bubba Goes Pro (2006) - Milkie (voice)
- Off the Wall (2005) - Milkie (voice)
- Hot Under the Hood (2005) - Milkie (voice)
- Zoe the Tow Truck - Milkie (voice)
- Take Me Out to the Fender Ball Game - Milkie (voice)
- A Dog's Tale - Milkie (voice)
- On the Road - Milkie (voice)
- Older But Wiser - Milkie (voice)
- For the Birds - Milkie (voice)
- Clown Crabby - Milkie (voice)
- Showtime! - Milkie (voice)
2006
Fallen (TV Movie)
as
Stevie Corbett
2006
X-Men: The Last Stand
as
Minivan Son #2
2006
Supernatural (TV Series)
as
Young Sam Winchester
- Something Wicked (2006) - Young Sam Winchester
2005
Terminal City (TV Series)
as
Angelic Boy
- Episode #1.10 (2005) - Angelic Boy
- Episode #1.7 (2005) - Angelic Boy
- Episode #1.5 (2005) - Angelic Boy
- Episode #1.4 (2005) - Angelic Boy
- Episode #1.3 (2005) - Angelic Boy (uncredited)
2005
The Bully Solution (Video short)
as
Timmy
2005
Stargate SG-1 (TV Series)
as
Andy Spencer
- Citizen Joe (2005) - Andy Spencer
2004
The Five People You Meet in Heaven (TV Movie)
as
Boy (uncredited)
Self
2010
An Unconventional Love Story (Video documentary short)
as
Self - 'Young Henry'
References
Alex Ferris Wikipedia
(Text) CC BY-SA