Siblings

Marco Boni, Andrea Boni







Born

4 July 1966 (age 56) (

1966-07-04

)

Movies and TV shows




Similar People

Marco Tullio Giordana, Luigi Lo Cascio, Alessandro Haber, Sonia Bergamasco, Luca Zingaretti
58 marco boemi conducts il giardino del maestro with actor alessio boni
Alessio Boni (born 4 July 1966) is an Italian actor.
Contents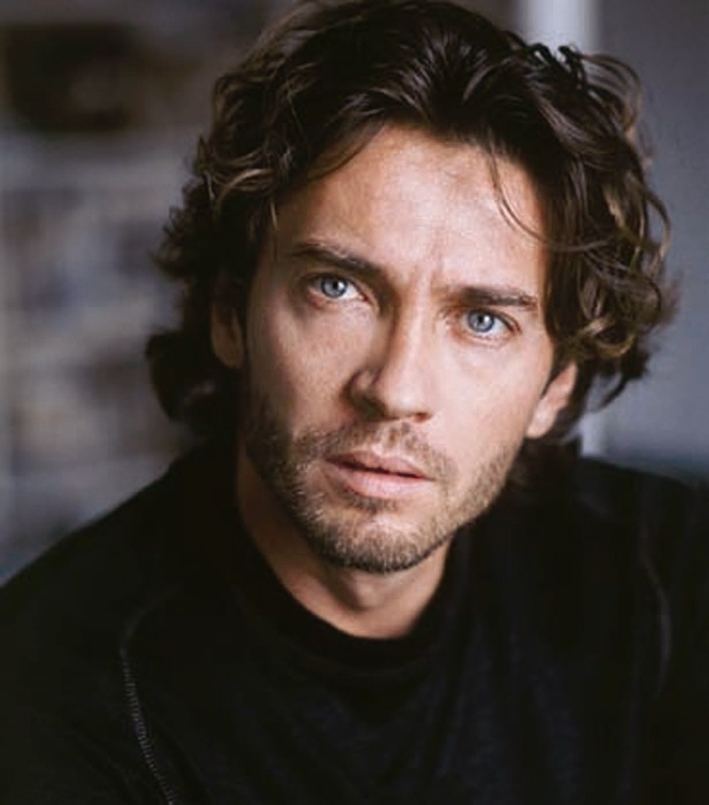 Intervista ad alessio boni da palcofonico prima de il visitatore regia di valerio binasco
Life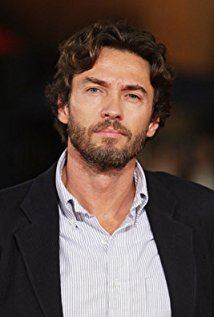 Boni was born in Sarnico. In 1992, Boni finished his theatre studies at the Accademia Nazionale d'Arte Drammatica. The second of three children, Marco is the eldest and Andrea is the youngest brother. In 1998, he had his television breakthrough in La Donna del Treno.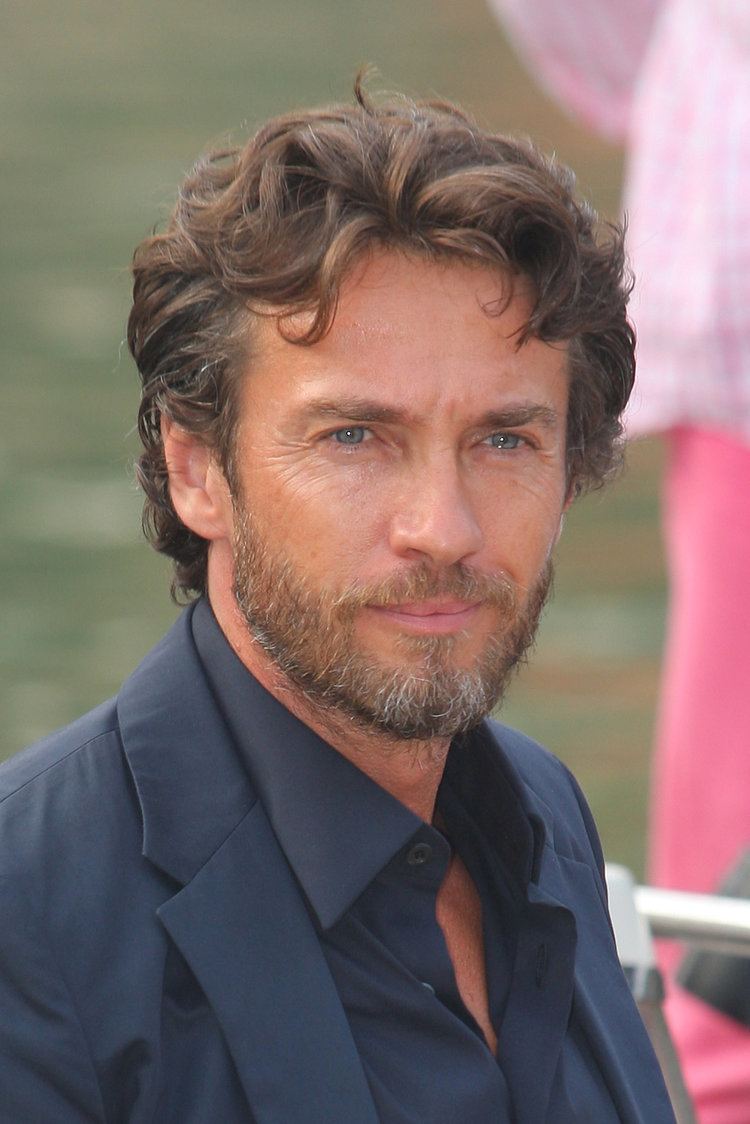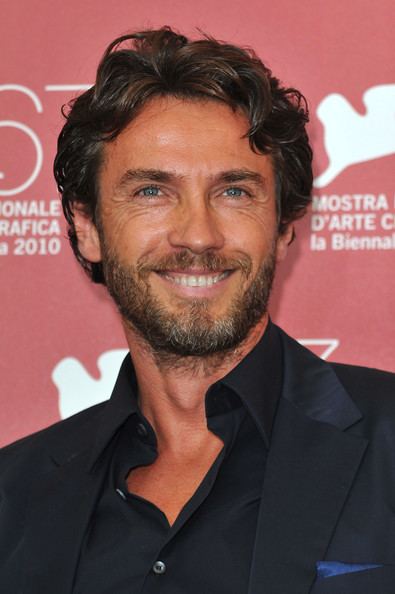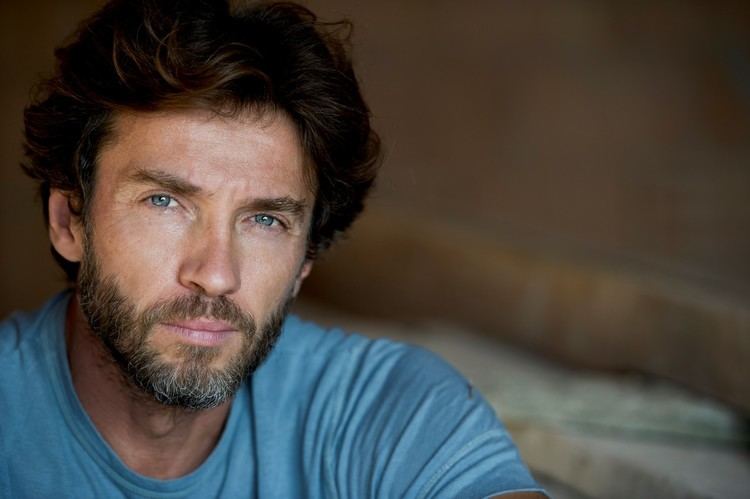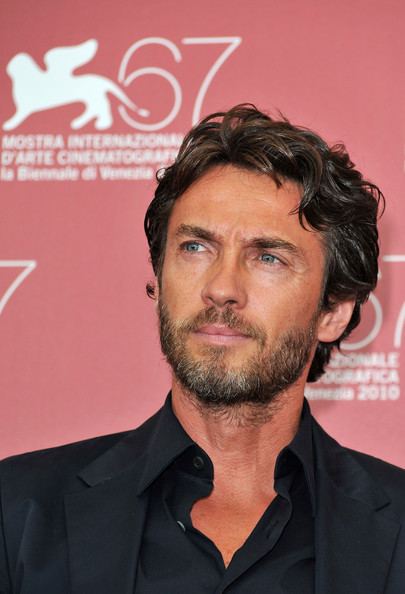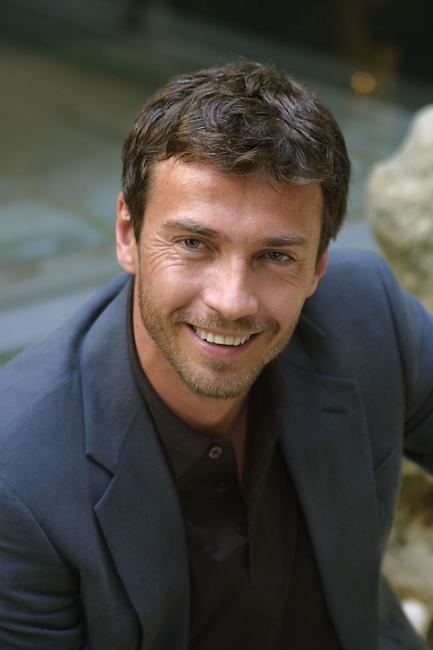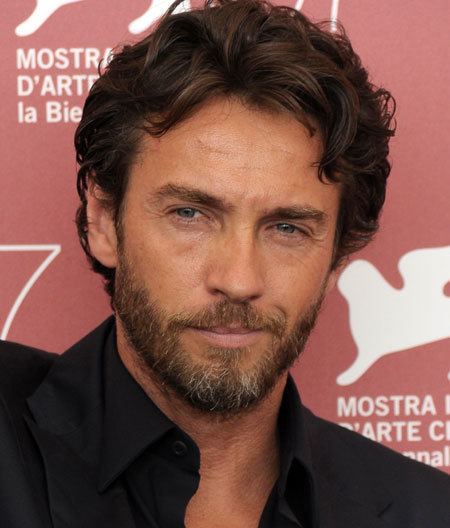 Filmography
Actor
-
Il perdono (Short) (post-production)
as
Igor Watkins
2023
Terezín
as
Jakob Belstein
2022
Rinascere (TV Movie)
as
Franco
2021
Centoundici. Donne e Uomini per un Sogno Grandioso (Short)
as
Direttore Rota
2021
Yara
as
Colonnello Vitale
2019
La compagnia del cigno (TV Series)
as
Luca Marioni
- La verità (2021) - Luca Marioni
- La forza nella tempesta (2021) - Luca Marioni
- Lo strappo (2021) - Luca Marioni
- Segreti e menzogne (2021) - Luca Marioni
- In guerra e in amore (2021) - Luca Marioni
- Legami spezzati (2021) - Luca Marioni
- La competizione (2021) - Luca Marioni
- Prepararsi a combattere (2021) - Luca Marioni
- Saper tornare indietro (2021) - Luca Marioni
- Diventare grandi (2021) - Luca Marioni
- Verità nascoste (2021) - Luca Marioni
- Il ritorno (2021) - Luca Marioni
- Il nostro futuro (2019) - Luca Marioni
- Un padre (2019) - Luca Marioni
- Rinascere (2019) - Luca Marioni
- Scoperte (2019) - Luca Marioni
- La notte di Matteo (2019) - Luca Marioni
- Insieme (2019) - Luca Marioni
- Un'altra possibilità (2019) - Luca Marioni
- L'orgoglio di Sara (2019) - Luca Marioni
- La scelta di Barbara (2019) - Luca Marioni
- Il primo concerto (2019) - Luca Marioni
- Nascita della compagnia (2019) - Luca Marioni
- L'arrivo di Matteo (2019) - Luca Marioni
2020
Calibro 9
as
Police Officer
2020
Revenge Room (Short)
as
Saul
2019
Giorgio Ambrosoli - Il prezzo del coraggio (TV Movie documentary)
as
Giorgio Ambrosoli
2019
Enrico Piaggio: Vespa (TV Movie)
as
Enrico Piaggio
2017
Back Home (TV Series)
as
Fausto Morra / Fausto
- La caccia (2017) - Fausto
- Testa o croce (2017) - Fausto
- La parola di Fausto (2017) - Fausto
- Palude (2017) - Fausto
- Il volere del cielo (2017) - Fausto
- La semina (2017) - Fausto
- 2857 (2017) - Fausto
- La santella (2017) - Fausto
- Il passato (2017) - Fausto
- Lo straniero (2017) - Fausto
- Il ritorno (2017) - Fausto
- Il giorno del raccolto (2017) - Fausto
2019
Non sono un assassino
as
Giovanni Mastropaolo
2019
The Name of the Rose (TV Series)
as
Fra Dolcino
- Episode #1.8 (2019) - Fra Dolcino
- Episode #1.7 (2019) - Fra Dolcino
- Episode #1.6 (2019) - Fra Dolcino
- Episode #1.5 (2019) - Fra Dolcino
- Episode #1.4 (2019) - Fra Dolcino
- Episode #1.3 (2019) - Fra Dolcino
- Episode #1.2 (2019) - Fra Dolcino
- Episode #1.1 (2019) - Fra Dolcino
2019
Treccani, il volto delle parole
2018
Tutte le mie notti
as
Federico Vincenti
2017
Uccisa in attesa di giudizio (Short)
as
Marco
2017
The Girl in the Fog
as
Prof. Loris Martini
2017
Salvamamme, la valigia di salvataggio (Video short)
as
Alessio
2017
Di padre in figlia (TV Mini Series)
as
Giovanni Franza
- Episode #1.4 (2017) - Giovanni Franza
- Episode #1.3 (2017) - Giovanni Franza
- Episode #1.2 (2017) - Giovanni Franza
- Episode #1.1 (2017) - Giovanni Franza
2015
Somewhere Amazing
as
Andrea
2015
Stanotte al Museo Egizio (TV Movie documentary)
as
Museum Guard
2015
La Catturandi (TV Mini Series)
as
Tito Vergani / Michele Calà
- Episode #1.5 - Tito Vergani / Michele Calà
- Episode #1.4 - Tito Vergani / Michele Calà
- Episode #1.3 - Tito Vergani / Michele Calà
- Episode #1.2 - Tito Vergani / Michele Calà
- Episode #1.1 - Tito Vergani / Michele Calà
- Episode #1.6 - Tito Vergani / Michele Calà
2014
Il decalogo della sicurezza stradale
2014
Gli anni spezzati (TV Series)
as
Giorgio Venuti
- L'ingegnere (2014) - Giorgio Venuti
2013
Odysseus (TV Series)
as
Ulysse
- Télémaque affronte Ulysse - 2ème partie (2013) - Ulysse
- Télémaque affronte Ulysse - 1re partie (2013) - Ulysse
- Le Mariage de Télémaque (2013) - Ulysse
- La vengeance d'Orion (2013) - Ulysse
- Les Troyennes (2013) - Ulysse
- La Paix et les Jeux (2013) - Ulysse
- Le retour d'Ulysse (2013) - Ulysse
- La démocratie contre les barbares (2013) - Ulysse
2012
Never for Love (TV Mini Series)
as
Stefano
- La fuga di Teresa (2012) - Stefano
2012
Walter Chiari - Fino all'ultima risata (TV Movie)
as
Walter Chiari
2011
I cerchi nell'acqua (TV Mini Series)
as
Davide Freccero
- Episode #1.4 (2011) - Davide Freccero
- Episode #1.3 (2011) - Davide Freccero
- Episode #1.2 (2011) - Davide Freccero
- Episode #1.1 (2011) - Davide Freccero
2010
The Tourist
as
Sergente Cerato
2010
Come un soffio (Short)
2010
Tutti pazzi per amore (TV Series)
as
Adriano Ventoni / Adriano
- Quando due si lasciano (2010) - Adriano
- Love is in the air (2010) - Adriano
- I migliori anni della nostra vita (2010) - Adriano
- Tra te e il mare (2010) - Adriano
- Non gioco più (2010) - Adriano
- Mi fido di te (2010) - Adriano
- Senza pietà (2010) - Adriano
- Almeno tu nell'universo (2010) - Adriano
- Il mare d'inverno (2010) - Adriano
- Via (2010) - Adriano
- Un attimo di pace (2010) - Adriano
- In ginocchio da te (2010) - Adriano
- Senza paura (2010) - Adriano Ventoni
- Bianco natale (2010) - Adriano Ventoni
- La lontananza (2010) - Adriano Ventoni
- Innocenti evasioni (2010) - Adriano Ventoni
- Dimmi quando (2010) - Adriano Ventoni
- Se stasera sono qui (2010) - Adriano Ventoni
- Una carezza in un pugno (2010) - Adriano Ventoni
- Ascolta il tuo cuore (2010) - Adriano Ventoni
- Gloria (2010) - Adriano Ventoni
- Ciao amore, ciao (2010) - Adriano Ventoni
- Cosa resterà (di questi anni '80) (2010) - Adriano Ventoni
- Bye bye baby (2010) - Adriano Ventoni
- Eternità (2010) - Adriano Ventoni
- Domani è un altro giorno (2010) - Adriano Ventoni
2009
Christine Cristina
as
Gerson
2009
The Hush
as
Maurizio Gallo
2009
Puccini (TV Movie)
as
Giacomo Puccini
2008
Wild Blood
as
Golfiero Goffredi / Taylor
2008
Rebecca, la prima moglie (TV Movie)
as
Maxime De Winter
2007
War and Peace (TV Mini Series)
as
Prince Andrej Bolkonsky
- Episode #1.4 (2007) - Prince Andrej Bolkonsky
- Episode #1.3 (2007) - Prince Andrej Bolkonsky
- Episode #1.2 (2007) - Prince Andrej Bolkonsky
- Episode #1.1 (2007) - Prince Andrej Bolkonsky
2007
Caravaggio (TV Movie)
as
Caravaggio
2006
Viaggio segreto
as
Leo Ferri
2006
The Goodbye Kiss
as
Giorgio
2005
Once You're Born You Can No Longer Hide
as
Bruno
2005
La caccia (TV Movie)
as
Lorenzo
2004
Wuthering Heights (TV Movie)
as
Heathcliff
2004
Vite a perdere (TV Movie)
as
Pino
2003
L'uomo del vento (TV Movie)
as
Massimo Adorni
2003
The Best of Youth
as
Matteo Carati
2002
Dracula (TV Series)
as
Quincy
- Episode #1.2 (2002) - Quincy
- Episode #1.1 (2002) - Quincy
2002
Il diario di Matilde Manzoni
as
Giovanni Battista Giorgini
2002
L'altra donna (TV Movie)
as
Simone
2000
Incantesimo (TV Series)
as
Dr. Marco Oberon
2000
Maria, figlia del suo figlio (TV Movie)
as
John The Baptist
1999
Pepe Carvalho (TV Series)
as
Mauro Dejana
- Alla ricerca di Sheherazade (1999) - Mauro Dejana
1997
Un prete tra noi (TV Series)
as
Gianni
- Il ritorno (1999) - Gianni
- La sindrome di Stoccolma (1997) - Gianni
- La scelta (1997) - Gianni
- Per troppo amore (1997) - Gianni
- La confessione (1997) - Gianni
- Un'evasione annunciata (1997) - Gianni
- L'abbandono (1997) - Gianni
1999
La donna del treno (TV Movie)
as
Mino Tonelli
1999
Mai con i quadri (TV Movie)
1997
Il conto Montecristo (TV Mini Series)
as
Efisio Cubeddu
- Episode #1.6 (1997) - Efisio Cubeddu
- Episode #1.2 (1997) - Efisio Cubeddu
1996
The Italians Are Coming
as
Roberto
1996
Dopo la tempesta (TV Movie)
1995
Il mago (TV Movie)
as
Michele
1994
Tutti i giorni sì (Short)
1994
L'ispettore Sarti - Un poliziotto, una città (TV Series)
- Brindisi di compleanno (1994)
1993
Dove siete? Io sono qui
1993
Gioco perverso (TV Movie)
1989
Classe di ferro (TV Series)
- Messo in congedo per motivi gravi (1989)
Miscellaneous
2006
Felix 2 - Der Hase und die verflixte Zeitmaschine (voice actor: Michael Schernthaner)
2005
Felix - Ein Hase auf Weltreise (voice actor: Michael Schernthaner)
Director
2017
Marco Mengoni: Onde (Sondr Remix) (Music Video)
Writer
2021
Anima smarrita (TV Movie documentary) (curation)
Thanks
2012
Piazza Fontana: The Italian Conspiracy (thanks)
Self
2022
Pier Paolo Pasolini - Una Visione Nuova (Documentary)
2021
Italia all'Opera (TV Special documentary)
2021
Sul tetto del mondo (TV Movie documentary)
as
Walter Bonatti
2021
Canzone segreta (TV Movie)
as
Self
2021
Anima smarrita (TV Movie documentary)
2021
La musica che gira intorno (TV Series)
as
Self
2020
Pandemia (TV Movie documentary)
as
Self
2019
20 anni che siamo italiani (TV Mini Series)
as
Self
2018
Kobarid (Documentary)
as
Voce Narrante
2018
Ducati: The DRE Enduro Tuscany Experience (Video short)
as
Self
2017
Tiki Taka (TV Series)
as
Self - Interviewee
- Episode dated 30 October 2017 (2017) - Self - Interviewee
2017
Che fuori tempo che fa (TV Series)
as
Self
- Episode dated 23 October 2017 (2017) - Self
2017
Dopo fiction (TV Mini Series)
as
Self
- 6 aprile 2017 (2017) - Self
2011
Effetti personali (TV Series)
as
Self
2009
Parla con me (TV Series)
as
Self
- Episode dated 4 November 2009 (2009) - Self
2009
Premio Internazionale del Cinema Rodolfo Valentino. XXXII Edizione (TV Special)
as
Self
2009
L'era glaciale (TV Series)
as
Self
2007
Viaggio in corso nel cinema di Carlo Lizzani (Documentary)
as
Self
Archive Footage
2022
Visioni senza tempo - Anna Napoli e il montaggio cinematografico (Video)
2012
L'Exception I (Video short)
References
Alessio Boni Wikipedia
(Text) CC BY-SA