Vocal




Musical Artist




Aleksandr Panayotov





official website




Rodina Records




Kim Breitburg





July 1, 1984 (age 31) (

1984-07-01

)


Leningrad(now St.Peterburg), Soviet Union (now Russia)




All In (Live), Luchshee, al'fa i Omega




Pop music, Dance-pop, Electropop, Lounge music, Rhythm and blues




Ruslan Alekhno, Alexey Chumakov, Larisa Dolina, Aleksey Goman, Kravts





Twitter
Aleksandr Sergeevich Panayotov (Russian: Александр Серге́евич Панайотов, July 1, 1984 in Zaporizhia, Soviet Union (now Ukraine), is a Russian pop musician and songwriter.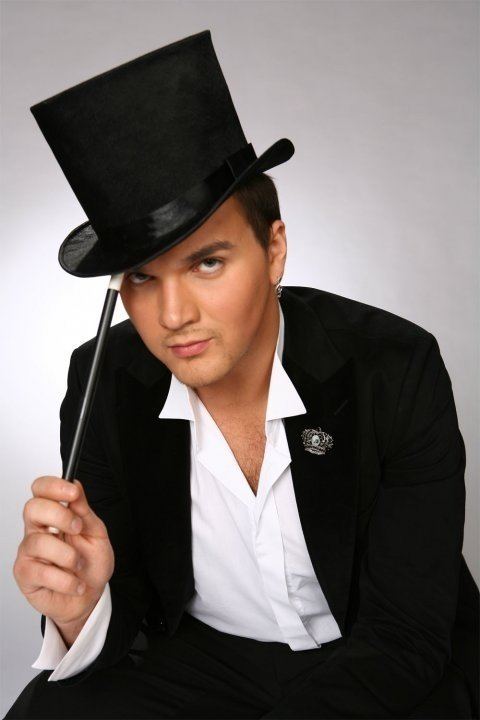 The voice of this young singer who has already ridden high is considered one of the best pop voices of Russia. The range of the singer voice - three octaves and a half. His name is a sign of high-quality music. Each his concert is a magnificent combination of dancing rhythms and romantic mood in an exclusively "live" sound. At present Panayotov is working at his second album which will appreciably differ in music from the first one - ≪The Rain Lady≫. If the first album mostly contains lyric songs about love, the second album will get new colors due to modern arrangements in electro pop, dance pop, lounge, and soul music styles. Aleksandr Panayotov is a welcome guest of many TV-shows, radio-airs and 'glam' parties. And it is no wonder! The singer has a fine taste and exclusive style; many people even call him an icon of style. The word "artist" is not an empty phrase for him, but first of all it means responsibility and diligence. He appreciates his audience, respects those for whom and with whom he works. Aleksandr Panayotov's talent and diligence have been positively marked by both music critics and his colleagues on a stage.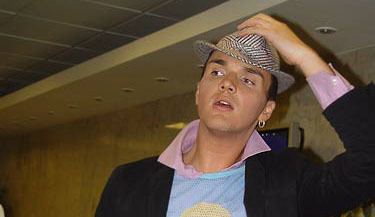 2003 - Received prize "Красная книга Запорожья (Redlist of Zaporizhia)"
2006 - Received gold medal "Во имя жизни на земле (In name of life on land)" (Moscow)
2007 - Received Order "Служение искусству (Merit for art)" (Moscow)
2010 - Received Order "Пламенеющее сердце(Flaming Heart)" (Moscow)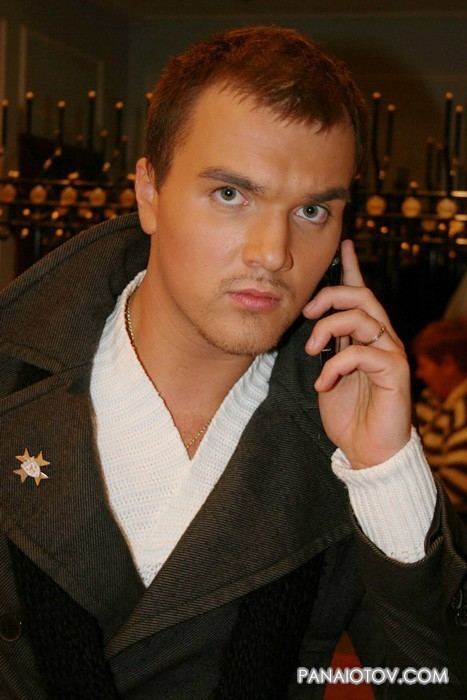 2000 - World song contest "Черноморские игры (Blacksea's play)" Grand-prix
2000 - Song contest "Славянском базаре (Slavic bazar)" 3rd (Kiev)
2000 - Song contest "Азовские паруса (Sail of Azov)" 1st (Azov)
2001 - Song festival "Золотой шлягер (Golden hit songs)" 1st (Mogilev)
2001 - Song contest "Дискавери (Discovery)" 1st (Varna, Bulgaria)
2001 - Song contest "Море друзей (Sea of friends)" 1st (Yalta)
2001 - Song contest "Конкурс артистов эстрады (Contest of pop-artists)" 2nd (Kiev)
2002 - Song contest "Песни Вильнюса (Songs of Vilnius)" 1st (Latvia)
2002 - Song contest "Стань звездой (Become star)" advanced till final-stage (tele-channel "Россия (Russia)")
2003 - Song contest "Народный артист (National artist)" 2nd (tele-channel "Россия")
2006 - Леди дождя (The Rain lady)
2010 - Формула любви (Formula of love)
2001 - Слухай@zp.ua (First disk, in which the song was written by A.Panayotov - "Літній дощ (Summer rain)")
2004 - Народный артист 1 (National artist 1)
2004 - Народный артист 2 (National artist 2)
2004 - Финальный концерт проекта в Кремле (Final concert of project in Kremlin) - DVD
2005 - Балалайка (Balalaika)
2005 - Народный артист (National artist) - mp3
2005 - Народный артист необыкновенный (National artist wonderful)
2006 - Мальчишник (Boy)
2006 - Все звезды поют песни Кима Брейтбурга (All stars are singing the songs of Kim Breitburg)
2006 - "Фабрика Звезд" против "Народный Артист" ("Star factory" vs "National artist")
2005 — Необыкновенная(Wonderful lady, with Ruslan Alekhno & Alexey Chumakov)
2005 — Балалайка(Balalaika, with А.Chumakov)
2007 — Голос(Voice)
2010 — Формула любви(Formula of love)
2011 — Till tomorrow
Aleksandr Panayotov Wikipedia